When choosing the best places to visit during your vacation in Australia, Queensland should be at the top of your list.
With a 7000 km coastline, this area is well-known for its beautiful beaches, and they're accessible to anyone with a Visa Australia.
Choosing the best beaches in QLD can be overwhelming due to the plethora of options available.
6 of The Best Beaches Sunshine Coast
Here is a detailed best beaches QLD guide to help you make an informed choice of what to do with kids on the Sunshine Coast.
1. Noosa Main Beach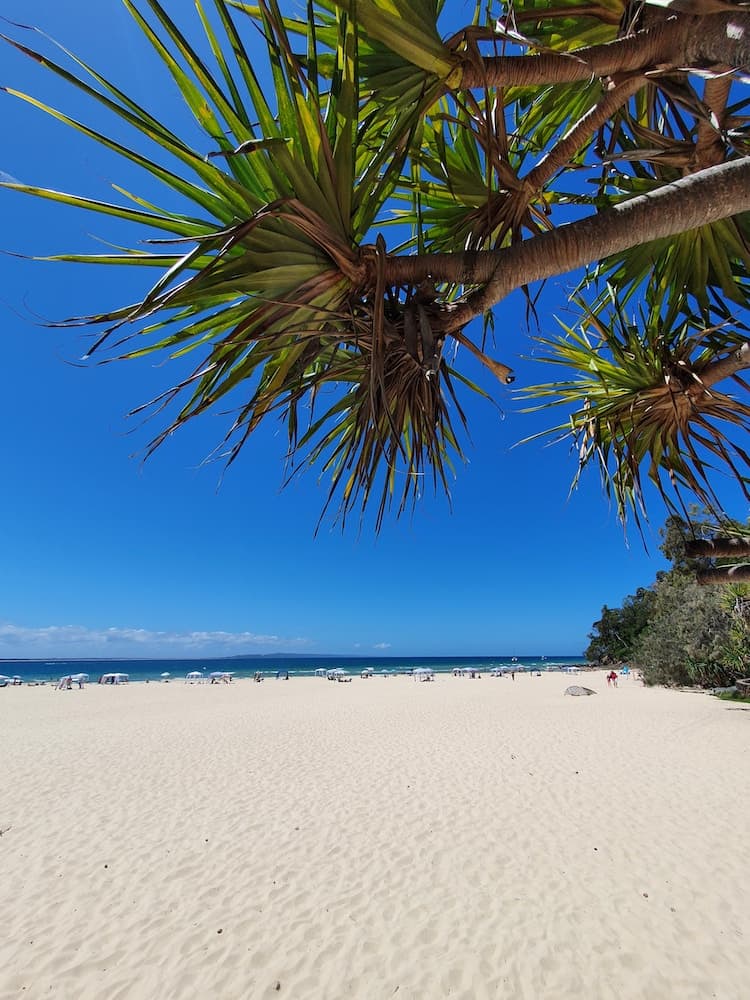 Noosa Main Beach is arguably one of the most popular beaches on the sunshine coast. It features a low-rise beachfront surrounded by palms and pine trees that perfectly blend into the forest headland.
One of the best things about this beach is its north-facing waters, making it safe for swimming, even for young children.
This feature makes it a perfect spot for a family summer vacations. Additionally, it's ideal for surfing beginners since they don't have to worry about getting swept away by the waves.
When you visit the beach, you can go to the Noosa National Park and moonwalk. You can also go to the nearby restaurants and enjoy the local cuisine. There is so many things to do at Noosa Beach making it perfect for families!
2. Whitehaven Beach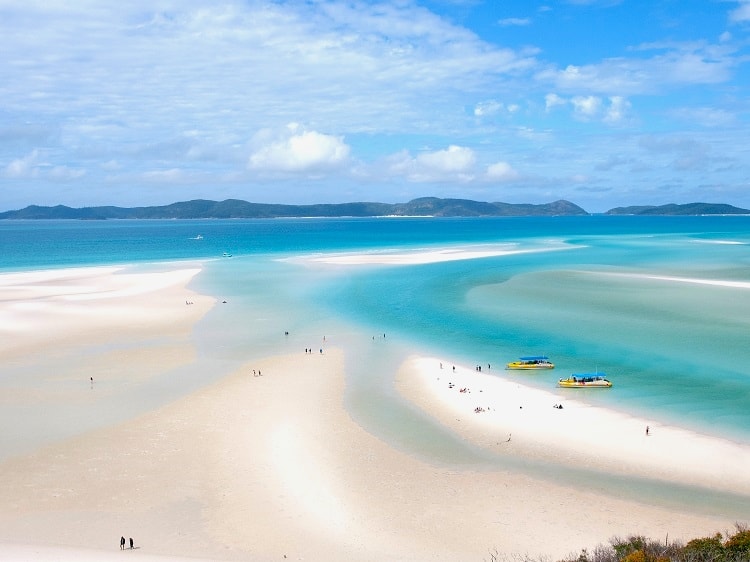 Located at the center of the Whitsunday Islands, Whitehaven Beach is worth the visit. Most people like this beach due to its fine white sand that allows you to walk barefoot.
It also features clear sparkling water that enhances the area's aesthetic appeal.
Whitehaven Beach is popular for offering a wide range of outdoor activities, particularly during summer. You can choose to swim, play some beach sports, or go paddleboarding.
Besides exploring the beach, you can take a woodland walk to the Hill Inlet Lookout and enjoy spectacular views.
The topmost part of the hill allows you to see most parts of the beach and appreciate its beauty as the water and sand swirl up in a unique pattern.
3. Coolum Beach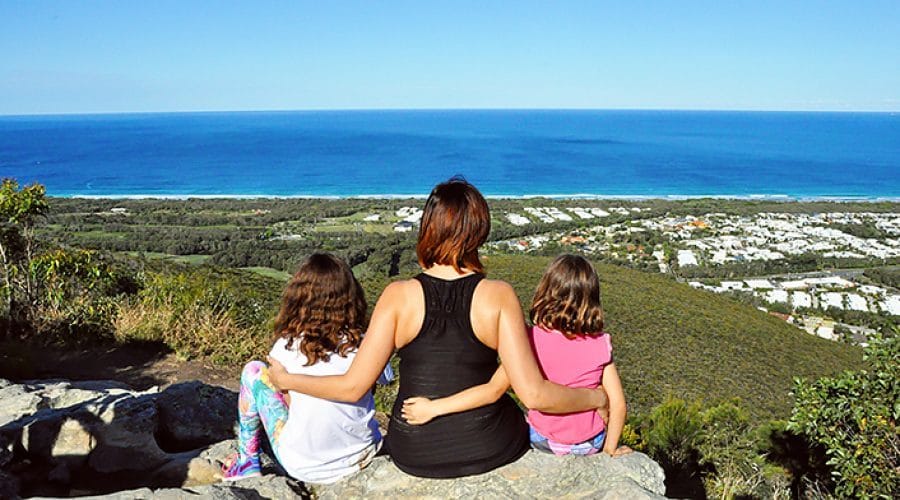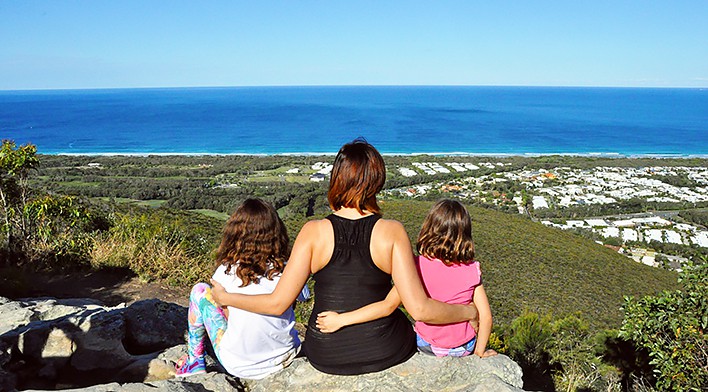 Coolum Beach is a wonderful destination for beach lovers. With its golden sandy shores and clear blue waters, it's a perfect place to relax and have fun.
The beach offers great opportunities for activities such as swimming, building sandcastles, and taking nice walks along the shoreline.
If you enjoy surfing, the waves here are also suitable for beginners. Coolum Beach has a friendly and relaxed atmosphere, making it a great spot for families and friends to enjoy a day by the sea.
4. Rainbow Beach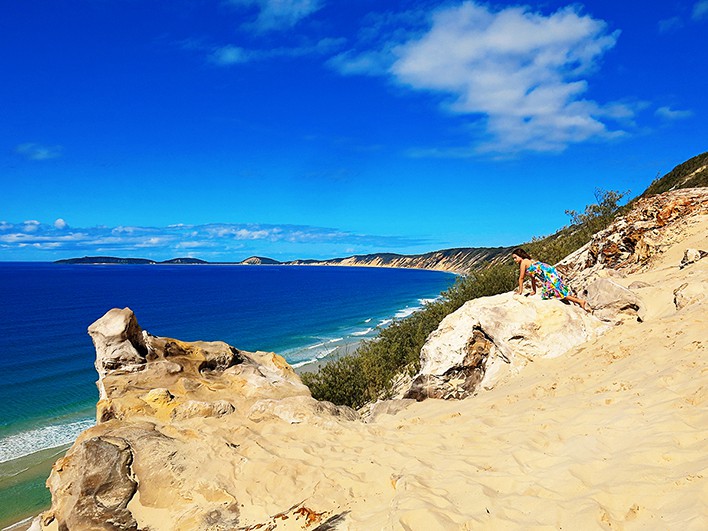 Rainbow Beach lies north of Noosa Beach, about half an hour away. This beach is surrounded by multi-colored cliffs, giving a vibrant appearance, hence its name.
Consider staying at the beach till sunset to experience the spectacular beauty.
When you visit the area, you can participate in water sports like kayaking and paddleboarding in clear waters.
Surf lessons are also available for people wishing to try new things. If you don't like water activities, you can jog or go horse riding on the sand.
5. Four Mile Beach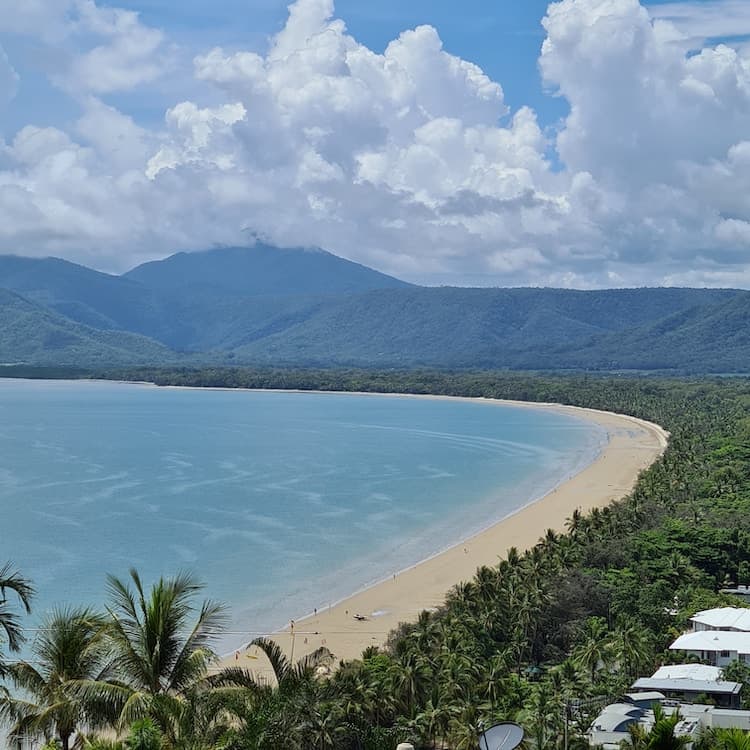 Located in Port Douglas, Four Mile Beach is one of the best beaches in QLD, known for its white sand and tranquil blue waters. The beach is only 4 km, and it's among the shortest beaches on the sunshine coast. Nevertheless, it's quite attractive.
The Four Mile Beach is surrounded by tall mountains and lush forests. Climbing to the highest point of the mountain allows you to enjoy the full view of the area.
During the day, you can enjoy various activities such as swimming in the clear waters. Nevertheless, you can only swim in confined areas for safety reasons.
As you swim, watch out for crocodile signs and avoid those spots.
6. Burleigh Beach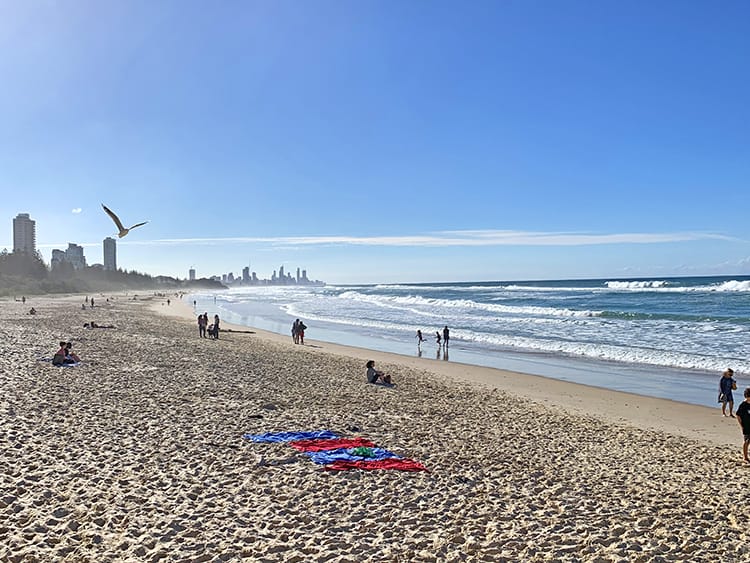 Featuring white sands, and clear waters, Burleigh Beach has it all. To the south of the beach is Burleigh Heads National Park, which contains some unique and rare wild animals.
The northern part features a beachfront path that leads to Miami and Mermaid.
If you like shopping, you can visit James Street. It contains many shops and boutiques where you can buy unique items to take home as souvenirs.
Before leaving Burleigh Beach, stroll along the beach on a Sunday night. During this time, you'll get entertained by fire twirlers, bongo drummers, and dancers.
Final Thoughts on The Best Beaches in Queensland
Choosing a holiday destination with beaches can spruce up your experience.
If you plan to visit Queensland, consider visiting any of the beaches discussed above and immerse yourself in a world of unmatched beauty and adventure.
From water sports to coastal walks – there is so much to see and do!