Many people want to travel outside the US but don't want to take their passports with them.
It may surprise you to know that there are destinations outside the United States where you can travel without a passport for US citizens.
Tourists may choose not to travel with a passport due to the absence of formalized documents and paperwork. Or the hassle of dealing with the paperwork.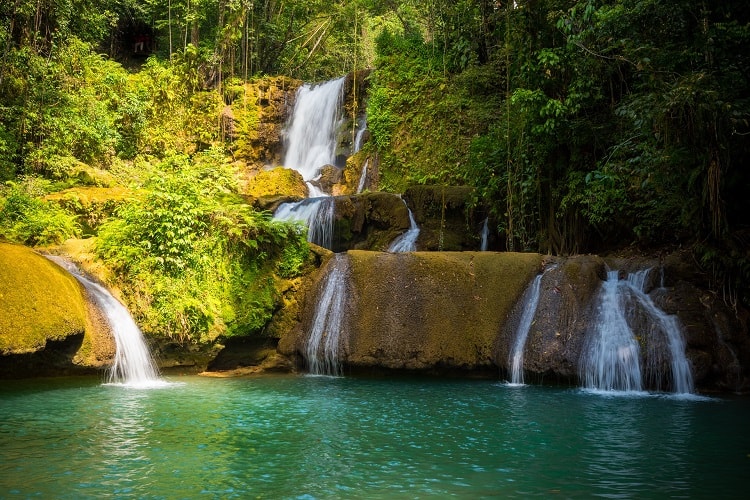 However, it is actually not that difficult because many tasks can be done online.
For example, in PhotoGov you may use your mobile to create a passport photo. In this app, you can find specifications for the official requirements of more than 96 nations.
Therefore, you don't need much time for paperwork.
But back to places you can travel without a passport for US citizens.
Where Can You Travel to Without a Passport for US Citizens

Imagine a scenario when you don't want to go with a passport or you temporarily lack one.
Let's explore three destinations where you can go without a passport which makes your holiday planning easy!
1. Head to Guam for a Small Island Destination
Guam, a small island in Micronesia, retains its unique status as a US possession. As a result, US citizens can travel there easily, without requiring a passport.
Guam has 32 enchanting waterfalls, including the impressive Mount Lamlam, the highest peak on Earth rising from the Mariana Trench.
Explore the pristine Tumon resort area with its breathtaking azure waters or immerse yourself in the vibrant Chamorro village and experience the essence of this idyllic American resort destination.
The island's least populated region is in the north, with the fewest tourist visits. The central region is densely populated and attracts the most tourists; it is home to the capital of Guam (Hagatna) and the main tourist center – Tumon.
In the south, you'll find the most picturesque area with the best preserved Chamorro culture. Attractions include Cocos Island and the beaches of Talofofo Bay, popular among surfers and kitesurfers.
The Best Time to Travel to Guam
Guam experiences two seasons: the rainy season (June-September) and the windy season (October-May). The temperature remains a comfortable 33°С throughout the year, with minimal fluctuations.
2. A Caribbean Island Destination in Puerto Rico
The official name is the Free Associated State of Puerto Rico. It's a US destination that doesn't require a passport.
It is an island nation located in the Caribbean, making it the perfect destination for holidays.
Tourists come here from all over the globe. And the first thing tourists see is San Juan.
This capital combines the features of an old medieval fort and a modern urban style.
South of San Juan lies El Yunque National Forest, the largest preserved rainforest in the world. It offers access to a diverse range of flora, from ferns and mangroves to ancient trees.
This enchanting place is further enhanced by its numerous waterfalls.
Another interesting place is the local park area "Cavernas del Rio Camuy". It is the third-largest cave system in the world. Its appearance was facilitated by the Kamuy River, which washed out more than 200 caves over thousands of years.
There is also a beach where you can unwind. White sand and sparkling azure water will definitely please you.
For visitors, all amenities are created here from parking to showers. You'll find there also a variety of outdoor activities including surfing and diving.
The Best Time to Travel to Puerto Rico
The best months to travel are individually from December to April and July. December is the start of the high season when a large number of Americans seek destinations with warmer temperatures.
3. A Collection of Islands to Choose from in the Virgin Islands
Among the places you can travel without a passport for US citizens are the Virgin Islands. The United States owns this collection of islands which are also located in the Caribbean.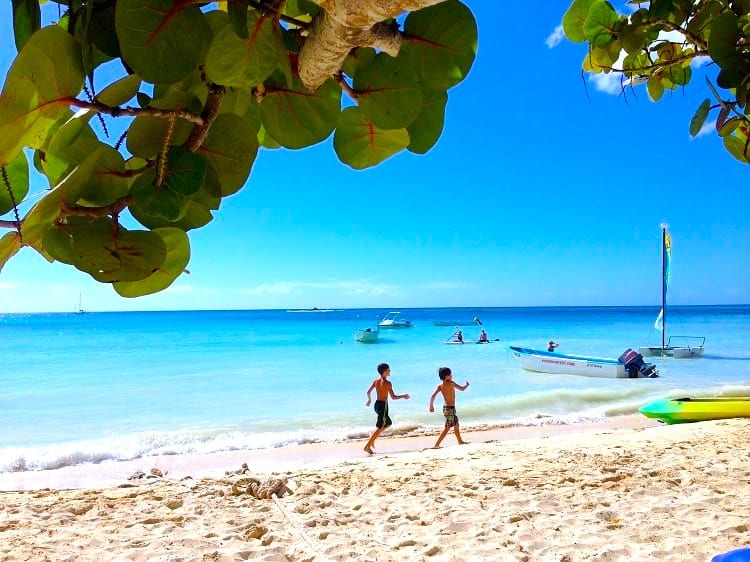 The Virgin Islands have many options to choose from; from St. Thomas to St. John, or to St. Croix.
Better yet, spend one day exploring each island! This way you will get a good opportunity to indulge in the serene nature and colonial history of each island!
Local landmarks are unique to each island. Rock City has rocky hills on the horizon. St. Thomas is renowned for its level of opulence. There you will see huge yachts and luxury showcases.
Located in the east, Saint John attracts honeymooners and nature lovers. It is famous for its magnificent beaches.
In the south, Sainte-Croix invites those wishing to see sugar cane plantations and rum factories. There you will get acquainted with both the past and the present of the Virgin Islands.
The US Virgin Islands are renowned for their culture as well. It was influenced by African, European, and Caribbean cultures. Here you will enjoy live calypso, reggae, and steelpan music.
Lively island festivals such as the St. Thomas Carnival and St. John's Festival showcase colorful costumes, music, and dance.
In addition to beaches, the US Virgin Islands also provide chances for outdoor activities. Its tropical environment provides ideal terrain for trekking excursions.
You can explore nature reserves. Outdoor enthusiasts can try snorkeling among the vibrant coral reefs. The Coral Reef National Monument offers diving enthusiasts a mesmerizing underwater world.
Hospitality is a hallmark of the US Virgin Islands, where visitors are welcomed with warmth and a relaxed island atmosphere. The inhabitants are referred to as "Virgin Islanders".
All of them are proud of their heritage and are renowned for being amiable and welcoming.
Gorgeous beaches, vibrant culture, and a welcoming attitude – all these features make this destination unforgettable.
The Best Time to Travel to The Virgin Islands
There is a tourist season in the US Virgin Islands. It spans the months of January through April.
But during these months, there are also a lot of tourists and everything is a little more expensive. We may suggest that you visit between May and August when the water is also clearer at this time.
Final Thoughts on Where Can US Citizens Travel Without Passport
Summing up, there are different places to travel without a passport for US citizens.
With just these 3 places you can travel without a passport for US citizens, there is bound to be a destination that you can still enjoy and travel to with ease.
We hope that this post has helped you plan a vacation, even if you do not have a passport!