Spending a few days on the Australian Gold Coast had been on our cards for a long time.
So, when the chance came, we didn't think twice before packing our bags. However, once we'd reached the location and taken in a few of the sights, we faced the question of accommodation.
Thankfully, a quick internet search settled the matter for us, and our family of five soon found itself heading to ULTIQA Air On Broadbeach. It's one of the finest resorts on the Gold Coast and has access to all essential amenities.
Hi there! We're the Ejmonts (Jolene and Andrzej), and today we're going to share our experience of staying at ULTIQA with our three daughters (Katie-Lee, Lily and Avalee-Rose). And if you're like us, we're sure you'll just love it here.
Let's check-in.
How to Get to ULTIQA Air On Broadbeach from Brisbane Airport
If you're traveling from Brisbane Airport, there are multiple transport options for getting to ULTIQA. These include the train, tram, and taxi. You can even avail the Line 590 bus service.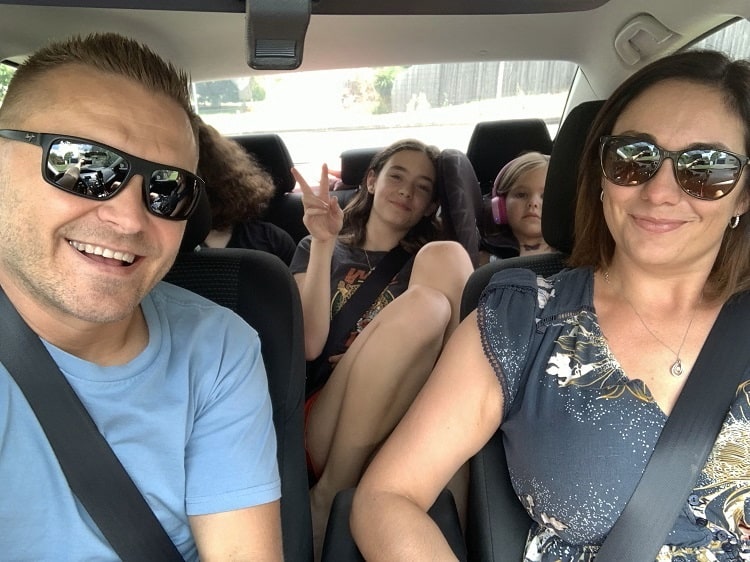 The fastest option, however, is getting there by car or shuttle. It takes only about an hour's drive, and you'll not feel the exertion kicking in.
In our case, since we live not too far away at the Sunshine Coast, we opted out for a road trip in our family car.
ULTIQA Air On Broadbeach Review
Once we'd arrived at the resort, we met the excellent staff there. Since we were five members (that's including our three girls), we checked into the 3 Bedroom Ocean View Apartment.
Check out more info about available apartments at ULTIQA Air On Broadbeach here.
3 Bedroom Ocean View Apartment
The very first thing that struck all of us as we walked into our rooms was the vast blueness of the ocean that stretched right in front of the apartment.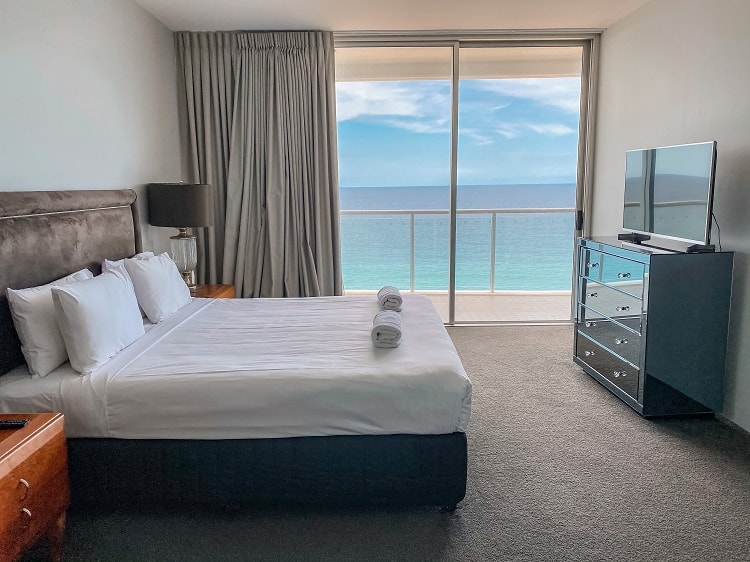 The rooms here are north-facing and provide excellent views of the Pacific Ocean. At the same time, you also get a breathtaking sight of the Surfers Paradise coastline.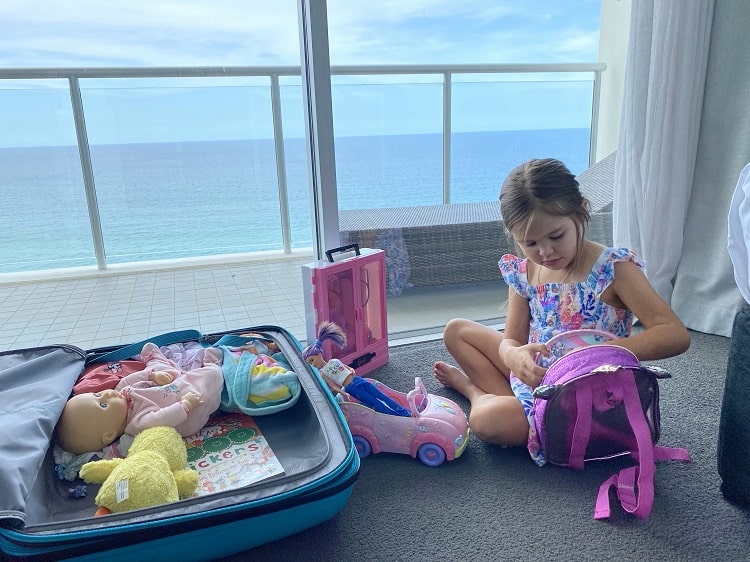 The apartments are spacious and expansive and can house six people at a time. This means the kids had ample space to play while we enjoyed the ocean views from the balcony.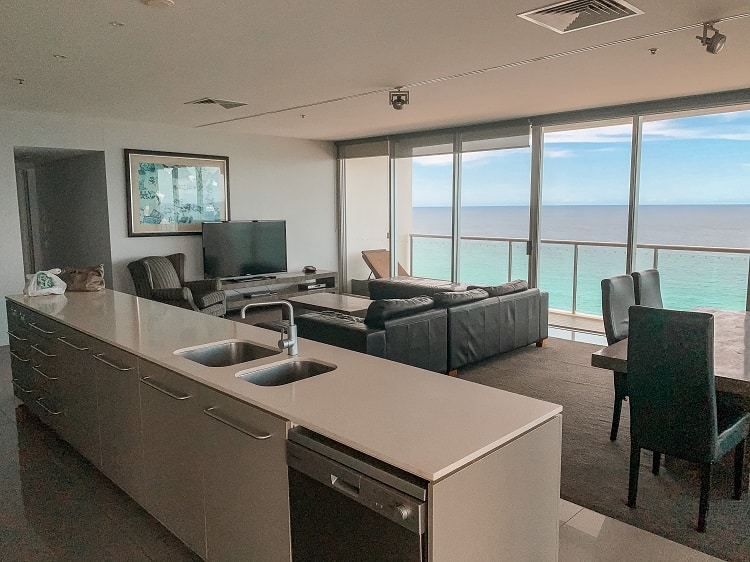 What's more, you get complimentary WiFi, which is great if you're looking to catch up on the latest shows.
The Resort Facilities
Once we'd settled in and unpacked, we decided to check out the amenities. After spending some time looking around, we were satisfied that our stay would be an experience to remember.
Here's a brief look at some of the facilities which the resort provided us with.
Pool
Despite the vast reaches of the Pacific beckoning us, we spent a little time by the pool. But don't think for a moment that this means we didn't enjoy it at the beach.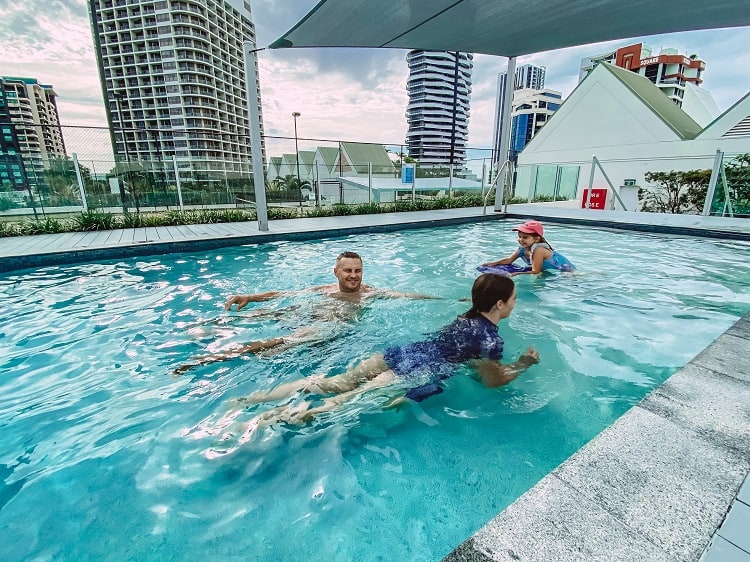 The 25m heated lap pool is good, however, there is not much space for relaxation for those that don't want to do laps. That being said, the time we spent in the pool was mainly lazing about with as the girls enjoyed the Children's Splash Pool.
Gym & BBQ
ULTIQA boasts of a fully-functional gym with all the required equipment for a complete workout. It even has a BBQ center for scrumptious meals.
Though we didn't make use of these facilities, still, they are sure to appeal to those looking for a healthy stay.
Shops
When on vacation, it's a shame not to go on a shopping spree. Thankfully, ULTIQA's bottom level has a great collection of shops. You'll find everything from eateries to gift stores and more here.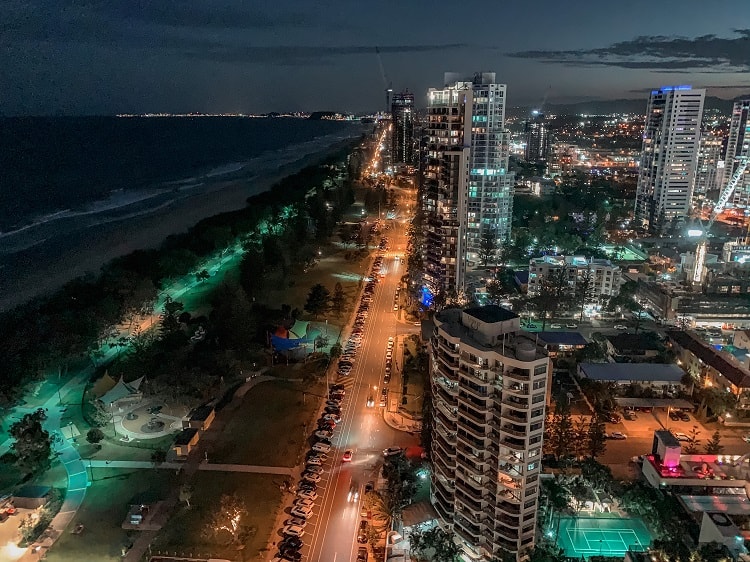 We sure had a good time getting a few knick-knacks for our family members.
Find more info about available apartments at ULTIQA Air On Broadbeach.
Points for Improvement
Although we loved most of the things about the resort, such as the spacious apartment, sensational ocean views (from the 23rd floor), there were a few things that we didn't like: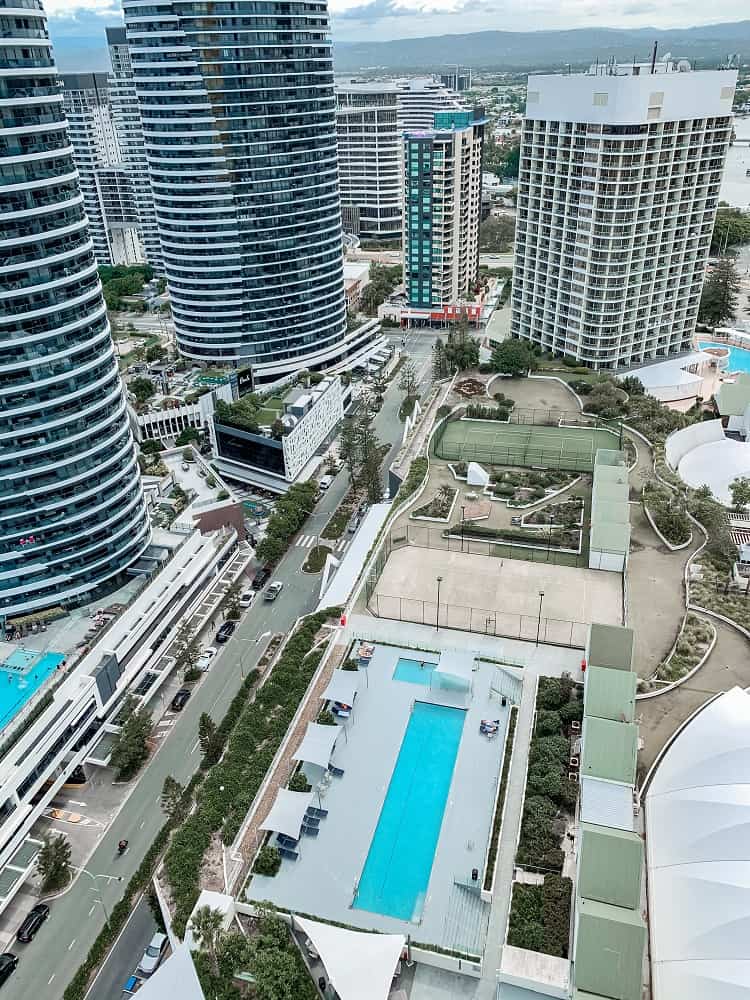 there was not enough toilet paper for a family of 5
the pool area was not inviting and super windy
pool towels were at extra cost ($5 per person, non-refundable)
no 24 front desk service
Where to Eat
No mention of ULTIQA is complete without a mention of their elaborate eating facilities. In the following sections, we'll break down our recommended places to eat based on the meals we had here.
Breakfasts:
Here are our personally tested recommendations for where to eat breakfast:
Beachside Pavilion
For the most important meal of the day, we recommend the Beachside Pavilion, which provides the most healthy breakfast options.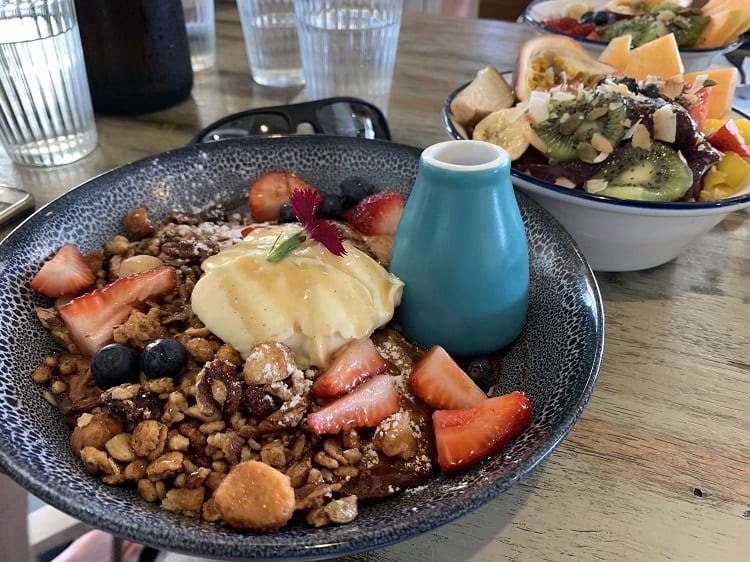 Here we feasted on pancakes, acai bowls, and avocado toast, all of which were delicious.
Dinners
For dinner, we visited the following two locations on consecutive days:
Mario's Italian Restaurant & Pizzeria
If you're looking for an Italian dinner, then Mario's is the place to go.
We loved the ambience that this restaurant provides and had a full meal consisting of pasta, pizza, and excellent great eye fillet steak.
Oh! And the roast chicken with mushroom sauce was just fantastic!
Hideaway Kitchen & Bar Broadbeach
On the other hand, if Asian is more suited to your tastes, then head over to the Hideaway Kitchen & Bar for amazing Asian food.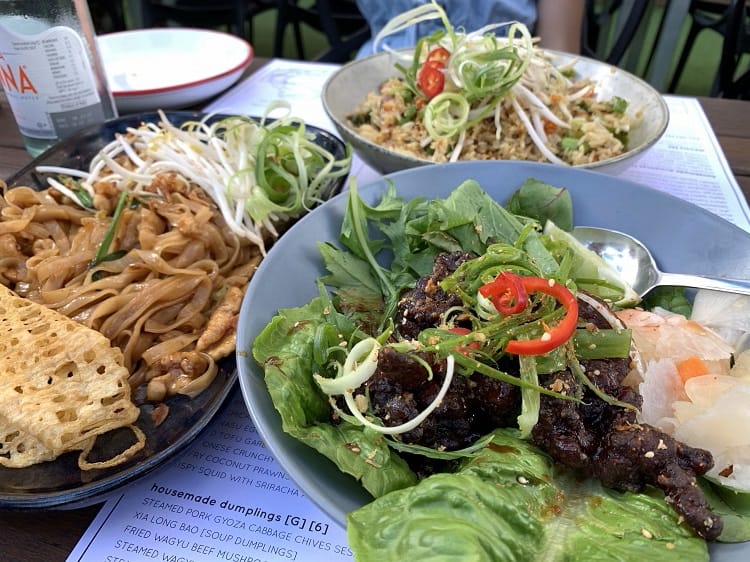 We had our plates full of crispy beef in delicious sesame seed sauce, Phad Thai that was just heavenly, and Wagyu Beef Dumplings, to name a few items. In short, this is one eatery you wouldn't want to give a miss while at the ULTIQA.
What to do with Kids on the Gold Coast
When vacationing on the Gold Coast, there are lots of attractions you can visit with your kids.
One place we can mention is the Currumbin Wildlife Sanctuary, where your kids are sure to have a wild time! For a complete review of our experience there, please click here.
Check out our adventures at the Currumbin Wildlife Sanctuary here.
Final Words
ULTIQA Air On Broadbeach is a major attraction that you have to experience while on the Gold Coast. We sure had a great time here, and we're sure so will you. Just remember to visit the places we've recommended above, and you'll be in safe hands.
Here's wishing you a great time!