The Currumbin Wildlife Sanctuary is a world-famous heritage site on the Australian Gold Coast.
We'd heard how the sanctuary (which started in 1947) is famous for its Lorikeet Feeding. So, we decided to take our daughters for a fun-filled outing there. We spent about four hours in the Sanctuary and enjoyed every moment of it.
How to Get to The Currumbin Wildlife Sanctuary from Brisbane Airport
If you are landing at Brisbane Airport, we found many ways of how you can get to the sanctuary. You can take the train or bus, but it will take you about one and a half hours to get there.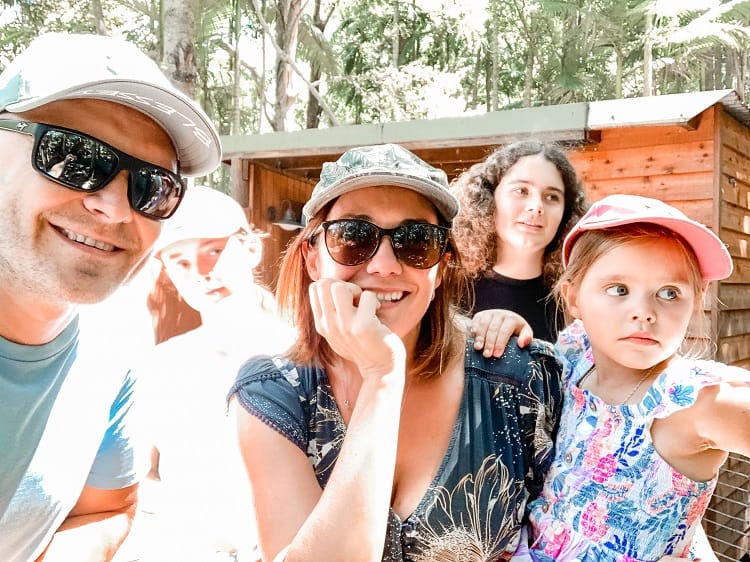 Since the girls were already too excited to reach the place, we decided to go with the fastest option and took a road trip in our personal car (drive from our home at the Sunshine Coast with stops – around 4 hours).
In case you're driving to the sanctuary, you can follow the road-signs along the Gold Coast highway.
Currumbin Wildlife Sanctuary has paid onsite parking facilities, and members of the National Trust of Australia get free parking.
Currumbin Wildlife Sanctuary with Kids
Hello! We're the Ejmonts (Jolene and Andrzej), and today we'd like to share our experience at the Currumbin Wildlife Sanctuary. So, if you're looking for an exciting wildlife adventure, stick around till the end.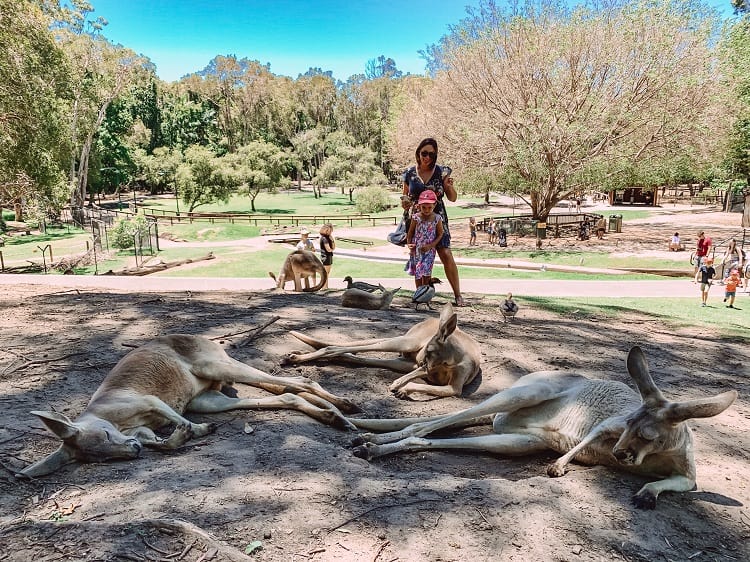 Let's get going.
The Treasure Trove Of Animals We Saw
The very first impression that we got from the park is the abundance of Koalas. It's incredible to see the cute marsupials hanging on the trees, just waiting to be photographed.
For a small fee, you can even get yourself photographed with one of the cuties!
Mammals
When you're traveling with kids, it's best to do as they want (with suitable precautions). So, as per their demands, we took the train to the Kangaroo enclosure first. Here I'd like to mention that there's no need to pay extra for these close encounters.
We found the animals (many of them with joeys in their pouches) roaming around freely, interacting with the visitors playfully. The girls were ecstatic and immediately took to feeding them.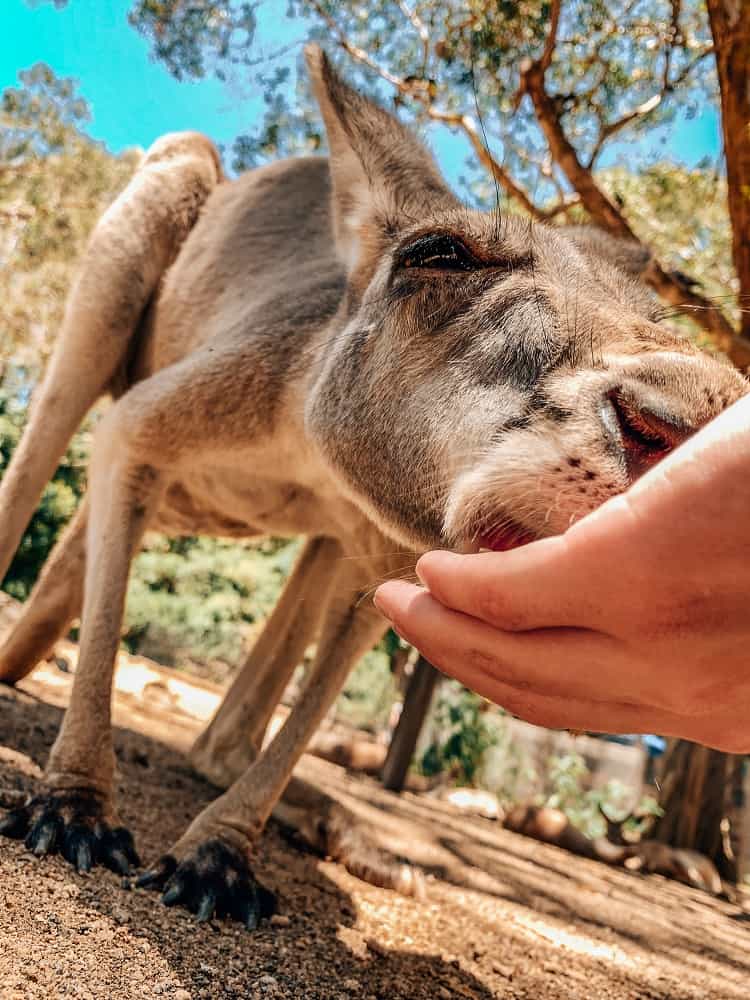 A great feature of this place is that it has many volunteers who are incredibly knowledgeable about the park. They are patient, kind and help the visitors engage with the animals.
Avalee was totally smitten with the Kangaroos and kept wanting to go back for more feeding and patting sessions.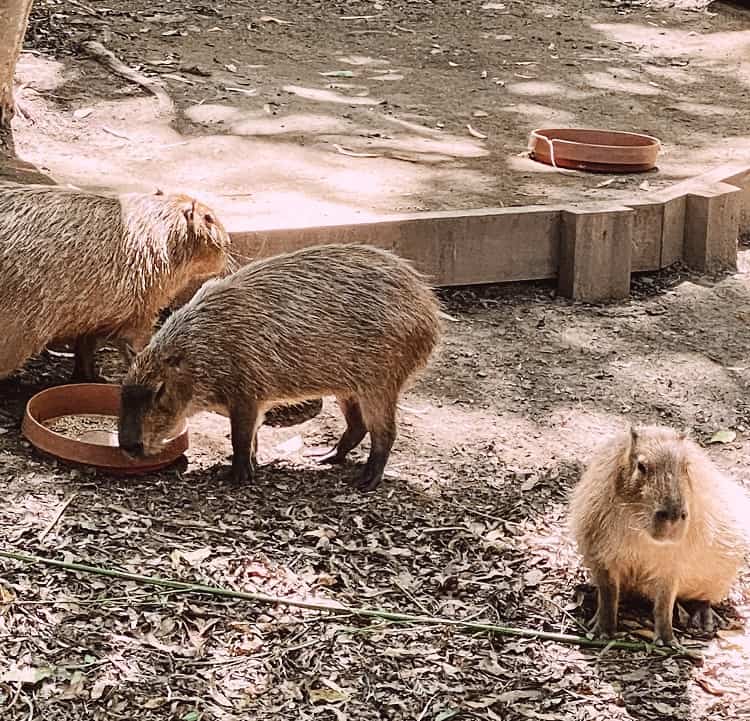 Apart from the Kangaroos, we also loved the Capybaras, Binturongs, and Ringtail Lemurs.
Katy and Avalee were really taken with the Red Pandas, though Lily was more fascinated by the Goodfellow's Tree Kangaroos.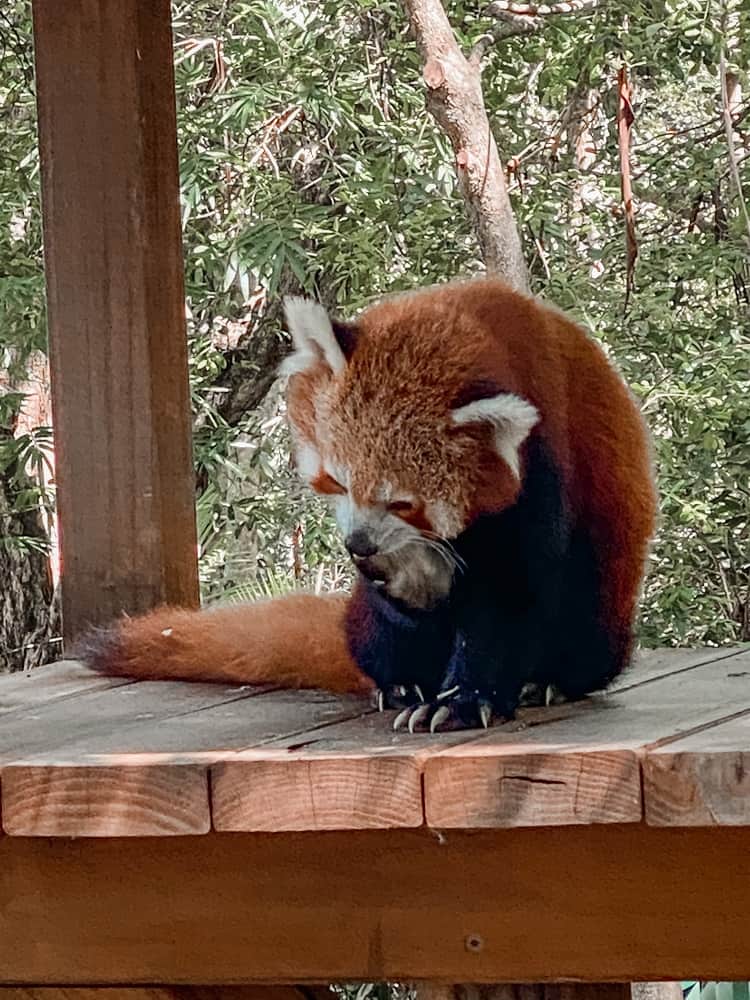 Birds
Once we'd had our fill of the mammals, we took a trip to the bird enclosure. Thankfully, we were just in time for the WildSkies Free Flight Bird Show.
Here we got to see some of Australia's most amazing birds, such as the Australian Pelican and Parrots.
We also feasted eyes on Birds of the Lost Valley from exotic locations such as Brasil, Maldives, and China.
After we'd enjoyed the show, we got a family photograph with a Wedge-tailed eagle.
There was still some time left for the sanctuary's star attraction, the Lorikeet Feeding, so we decided to spend that time by dropping in at the reptile house.
Reptiles
Needless to say, this turned out to be a place of fearful interest for all of us.
The Turtles and Green Iguanas were great, but we must admit that the Crocodiles gave us quite the shiver.
The way they opened their mouths, it almost seemed as if they were welcoming everyone in!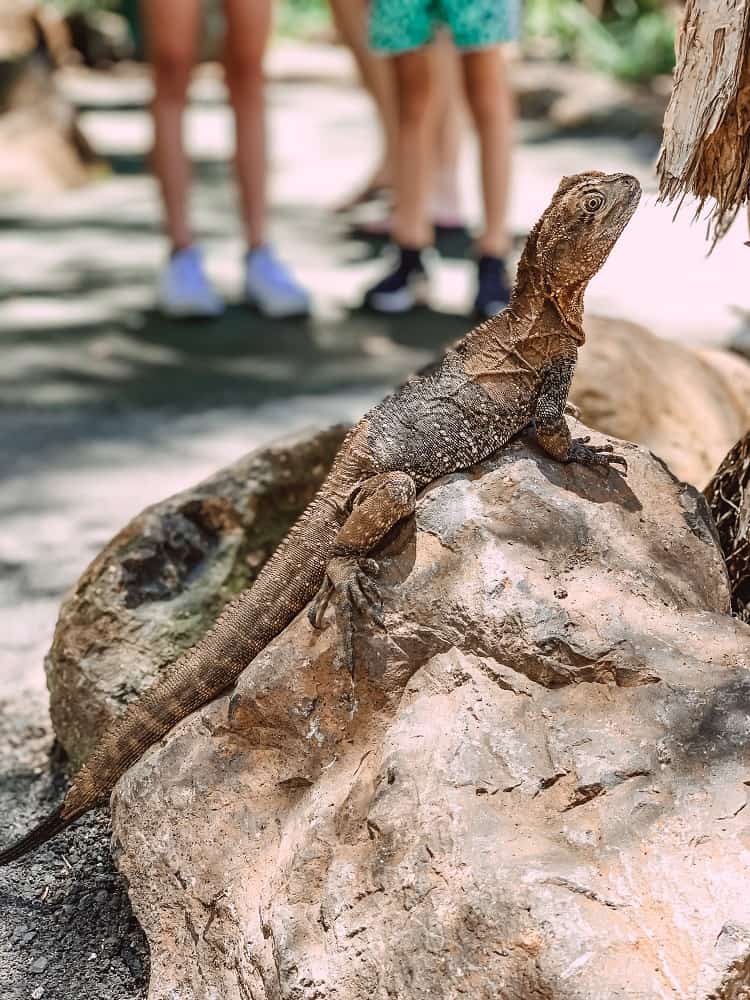 We didn't get much to do here, as the croc feeding was already over. But we did get a look at some of the most venomous snakes in Australia.
Shows
Apart from the Lorikeet Feeding and WildSkies, Currumbin holds several other shows such as the following:
Pelican and Eel Show
Blinky Bill's Backyard
Wildlife Hospital Presentations
Aussie Scales and Tails
Aboriginal Culture Show
Naturally, we didn't get time to attend all of them, but we plan to visit again and enjoy some more shows.
Encounters
The sanctuary also provides several close animal encounter events. Here's a list:
Paint and Sip
Raptor Encounter
Meet Torembi
Scaly Tales
Croc Feeding
Wild Photo
Segway Safari
High-Koala Tea
Capybara Encounter
Twilight Tour
Dingo Walk
Treetop Encounter
Wildlife Hospital Tour
Check out more information and reviews for Currumbin Wildlife Sanctuary here.
Where to Stay Whilst on the Gold Coast
As you can surely understand, fully exploring the Currumbin Wildlife Sanctuary in one visit is just not possible. So, we decided to take up rooms at the ULTIQA Air On Broadbeach.
Luckily that too was a pleasant experience, and you can check out our detailed ULTIQA Air On Broadbeach review here.
Check out prices for the ULTIQA Air On Broadbeach here.
Final Words
As we left the sanctuary, one thing was sure: we had to come back again. Currumbin Wildlife Sanctuary has done an excellent job of forging a lasting relationship between humans and animals. This is something that you have to experience first hand to understand.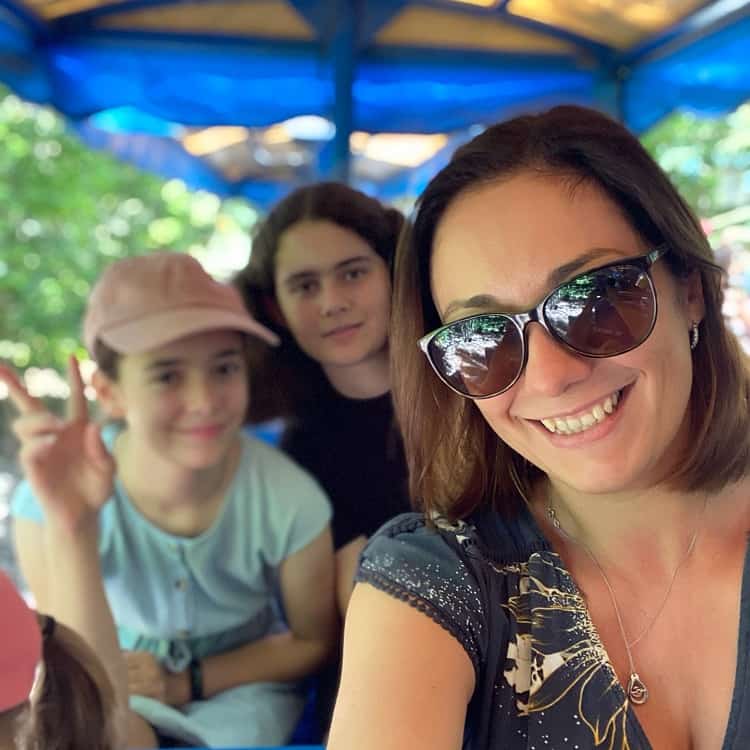 However, we hope that you've got a good idea of what you can expect to experience here. From mammals and marsupials to exotic birds and creepy reptiles, Currumbin has it all. If you have kids, then this is the one place in Australia that you have to visit!
We are hoping to meet you here on our next visit!