If only it was possible to have a beach holiday while discovering a colorful culture and new delectable foods… oh wait, that sounds exactly like Basque Country!
Straddling the border between France and Spain, this region is home to the centuries-old Basque culture.
Charming old towns and fishing ports characterize the coastline, along with stunning sandy beaches.
Basque Country makes for a great road trip, continue reading to find out why!
The Ultimate Road Trip Through Basque Country in 14 Days
While 2 weeks will feel like barely enough, we'll attempt to fit this picturesque region into a simple 14-day road trip itinerary.
In this post, we will share with you the sights and tastes you can expect in a family-friendly road trip through Basque Country.
Day 1: Arrive in Bilbao
So you've arrived in the heart of Basque Country, and what a city to start your journey!
Once a Roman settlement, Bilbao is now a metropolis of Basque history, cuisine, and culture.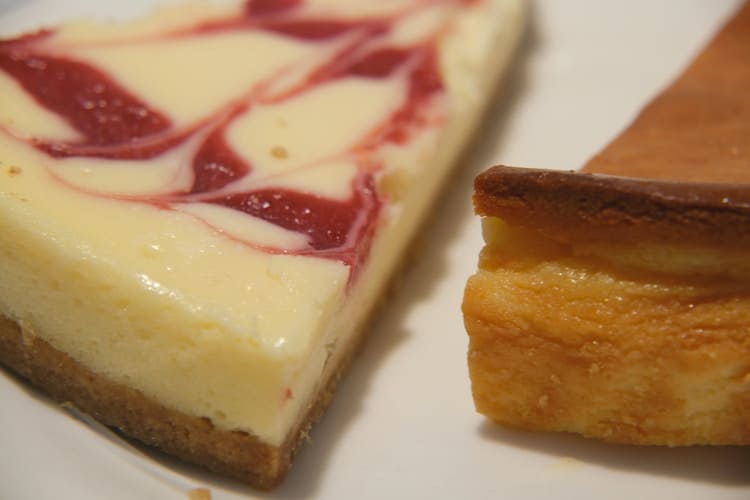 Your first day in Basque Country would be incomplete without a relaxing feast of local dishes like pintxos and the famous Basque Cheesecake.
Day 2: Bilbao
Before launching into the surrounding countryside, take a day to explore Bilbao.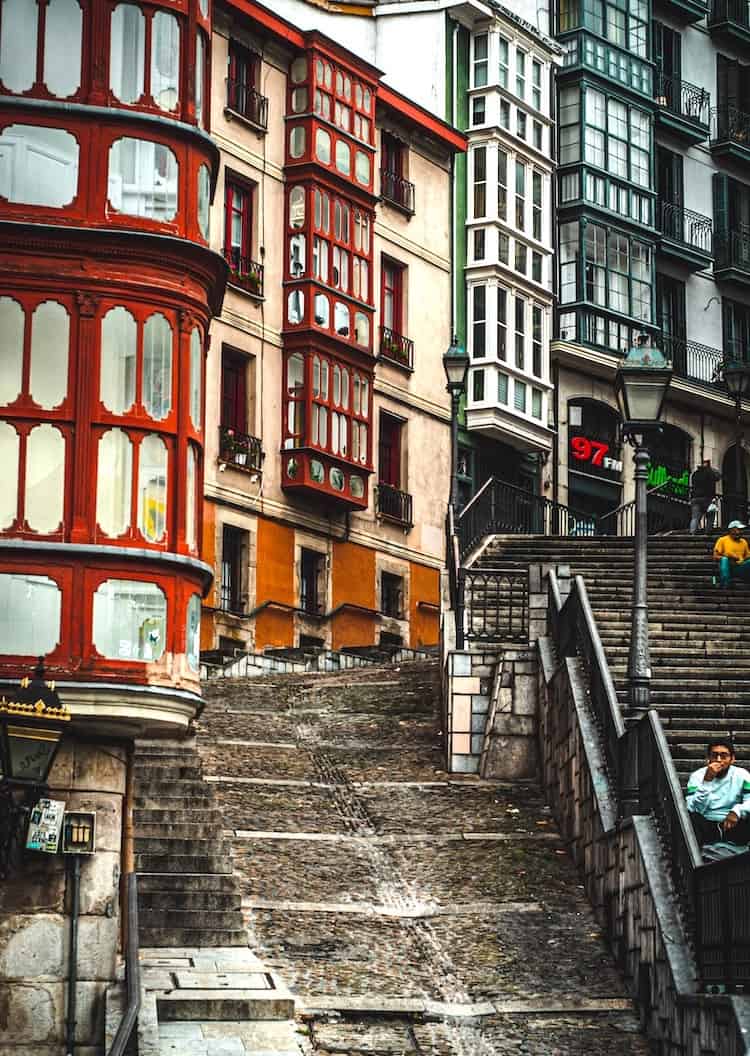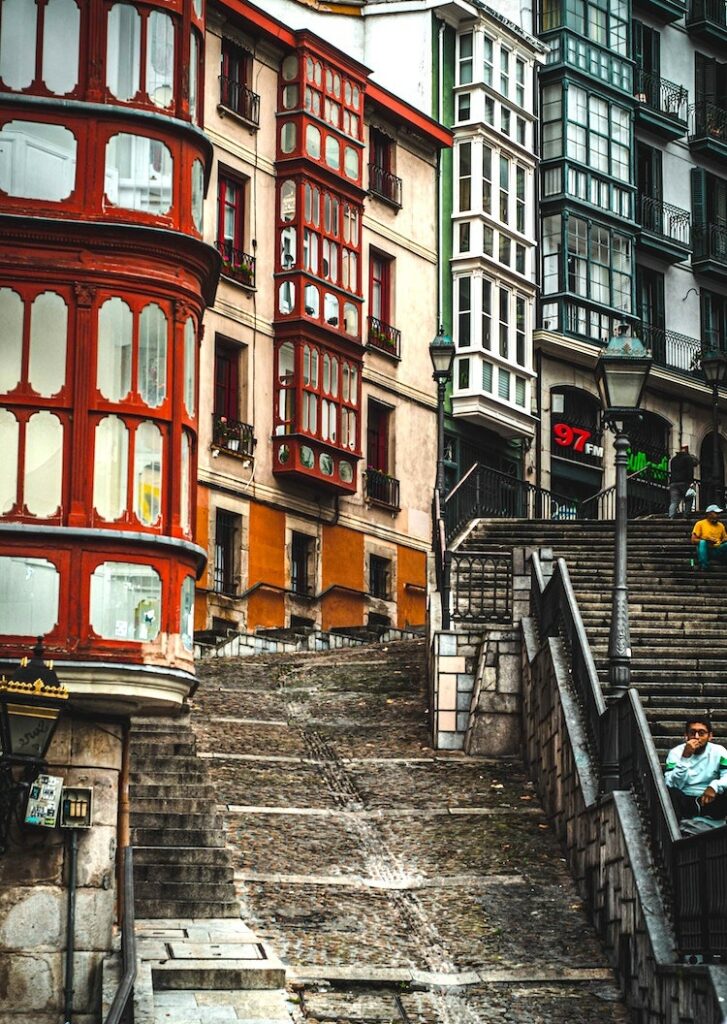 In recent years, the city has become a creative hub. Ensure you visit the world-renowned Guggenheim Museum and the Bilbao Fine Arts Museum.
Wrap up your visit to Bilbao with a wander through its ancient streets and Gothic-era architecture.
Day 3: Bilbao to Oñati
At the foot of the Aloña Mountain lies Oñati, a historic town with architecture from the Basque Renaissance.
Pilgrims and tourists alike flock to the Sanctuary of Arantzazu, where local legend tells of a sighting of the Virgin of Arantzazu.
For lunch, take the family out to Aizkorri-Aratz Natural Park, where limestone mountains reach peaks of over 1000m.
Day 4: Oñati to Pamplona
Where have I heard of Pamplona before? Well, if you roll into town during July you'll quickly find out!
Pamplona is home to the famous San Fermin bullfighting festival, more commonly known as the "Running of the Bulls."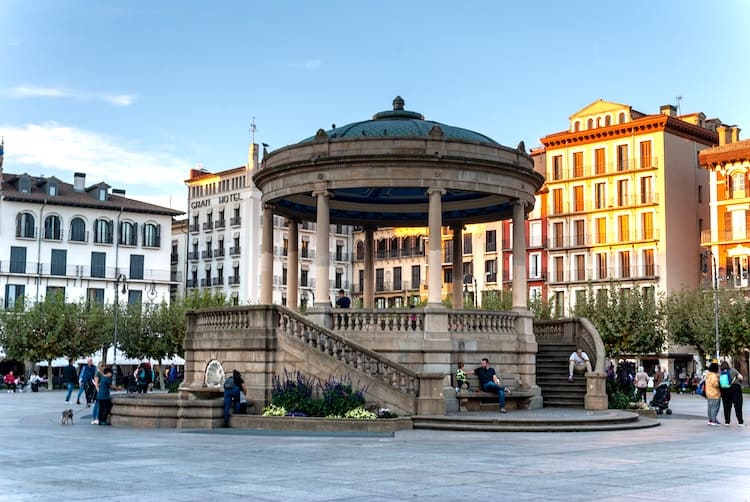 Families also love strolling Casco Viejo for the Basque cuisine and pristine architecture in Plaza del Castillo.
Day 5: Pamplona
Kick off the shoes and take a day off in Pamplona. You can start the day by walking the kids along the Camino de Santiago, a UNESCO-listed pilgrimage route stretching throughout Europe.
For a date night, drop the kids off at the hotel daycare (if that's an option) and enjoy Pamplona's pumping nightlife.
Day 6: Pamplona to San Sebastian
Known as "Donostia" in Euskal, San Sebastian has become the primary tourist hub in the Basque region.
The city has beautiful architecture and even a beach, but the main tourist attraction is food.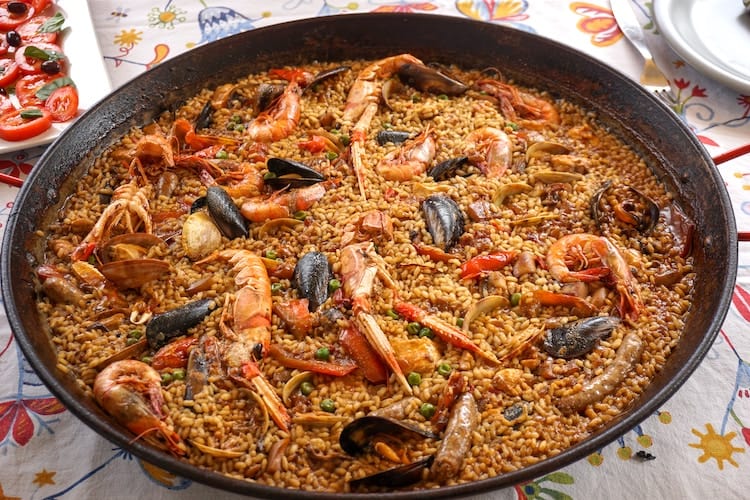 After checking in, race straight out to fill your tummies with as many pintxos and paella as you can fit.
Day 7: San Sebastian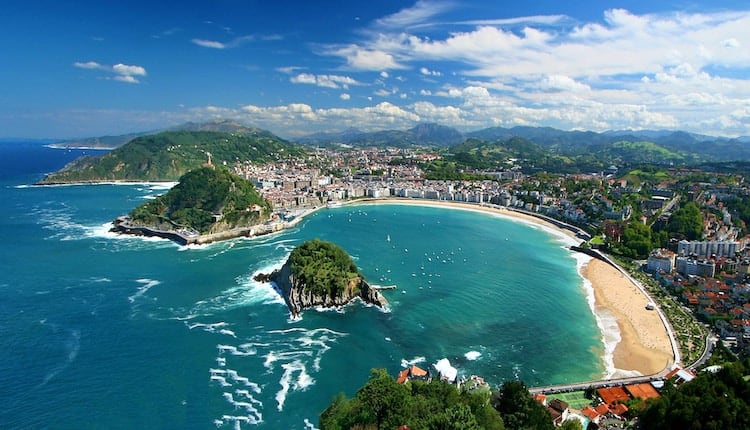 A day off in San Sebastian has so many options that you might choose to stay an extra night. There are a number of day trips you can make:
Fresh fish and local white wine txakoli in Getaria.
Basque history and brilliant local cuisine in Zarautz.
The perfect beach day in Lekeitio.
Day 8: San Sebastian to Hondarribia
Next, you're dropping into Hondarribia, one of the most vivid and charming towns in Basque Country.
The old fishing village retains a touch of its maritime past in contrast to its booming culinary scene.
With a full stomach, take a night stroll along Hondarribia's preserved castle walls.
Day 9: Hondarribia to Saint-Jean-de-Luz
Hopping over the border to France, head over to the fishing port of Saint-Jean-de-Luz. The whole family will be swept away by the countless events and activities.
Stretch out on the beach or take the kids on a downhill scooter tour. For the outdoorsy, head to the Oihana Adventure Park in Urrugne.
Day 10: Saint-Jean-de-Luz to Biarritz
Biarritz has been an elegant seaside resort since the 1800s when royalty began to holiday there.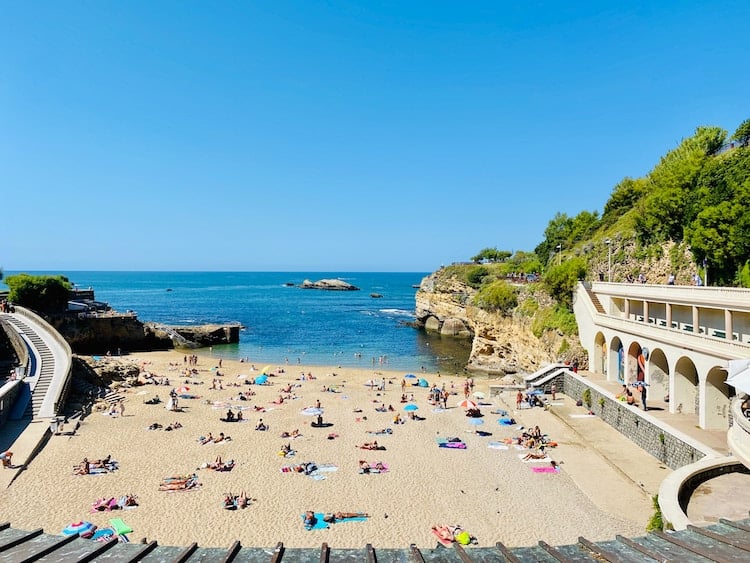 Nowadays, the stunning town is frequented by couples for its romantic beaches and settings.
Biarritz is the perfect spot to take surfing lessons with the whole family at La Côte des Basques Beach.
Day 11: Biarritz
Take your pick at where to take your morning swim. You'll have a hard time deciding, so let's narrow down the top picks (other than La Côte des Basques):
Plage de la Milady;
Port Vieux;
Plage du Miramar.
With a free night in Biarritz, indulge in the romantic atmosphere and nightlife.
In the summer, you can pop into the nearby open-air cinema on Chambre d'Amour Beach in Anglet.
Day 12: Biarritz to Guiche
The kids are in for a treat in Guiche, home to colorful Basque history.
For a fun-packed afternoon, swing by Base de Pop, a massive waterpark on Lac de Guiche ("Lake Guiche").
Soar off huge water jumps and weave your way through floating obstacle courses.
Day 13: Guiche to Bayonne
Onwards to the Gothic city of Bayonne at the crossroads of the Ardour and Nive rivers, Bayonne marks the end of your journey through Basque Country and makes the perfect finishing point.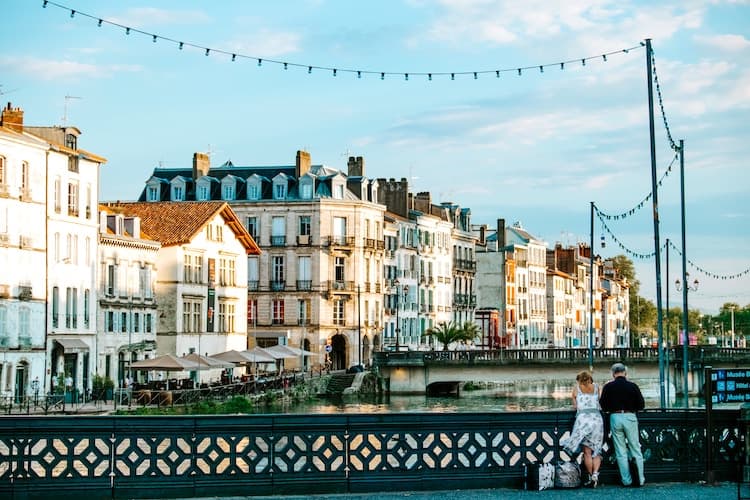 The self-proclaimed "historic capital of chocolate" in France features abundant Basque culture, history, and of course, more food.
Day 14: Bayonne
It's always sad to say goodbye to such a breathtaking part of the world.
If you have an extra few hours before your flight from nearby Biarritz Airport, eat as many pintxos as you can or head for an early-morning segway tour.
FAQs About Basque Country
Below are a few of the more frequently asked questions about Basque Country and is especially helpful for first-time travelers to this beautiful destination.
1. Where is Basque Country?
Made up of seven regions, Basque Country is split along country borders. The French regions are commonly called "Northern Basque Country," separating the Lapurdi, Naffaroa Beherea, and Zuberoa regions from Spain.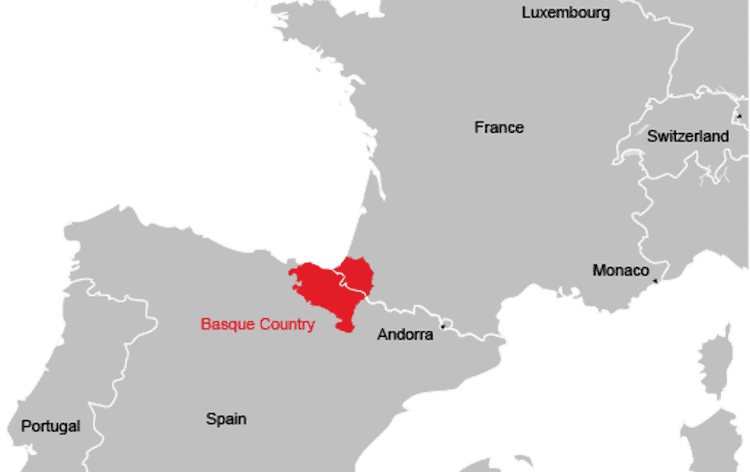 Just below, the "Southern Basque Country" makes up the Spanish regions of Nafarroa, Araba, Bizkaia, and Gipuzkoa.
2. Should You Visit the Basque Region?
Anyone with a love for history, food, beaches, or world cultures will have a memorable getaway in Basque Country.
The question isn't "Should you visit?" but "When"?
3. What's So Special About Basque Country?
We can only try to encapsulate what is so remarkable about the Basque culture, regions, and coastline.
Throughout this itinerary, we have divulged just a handful of the countless ways that make Basque Country so unique and special.
4. Is Basque Country safe?
Luckily for families, the entire Basque region is considered one of the safest in Europe. However, where there is free Wi-Fi, there may be dangers.
Take measures to protect your banking information and identity credentials while on the go.
A VPN can protect your family's data on public networks. VPN stands for Virtual Private Network, which forms a safe space for your internet browsing while traveling.
Final Thoughts on Visiting Basque Country
What a whirlwind adventure that was, eh?
World-class beaches, Basque culture, and all that mouthwatering food were just the icing on the cake.
Now the only question that remains is: have you booked your next flight to Basque Country?