Coffs Harbour is a beautiful coastal resort town on the Mid-North Coast of New South Wales, in amazing Australia. It is located in a perfect little spot where the mountains tumble down to the sea; about midway between Brisbane and Sydney.
We love Coffs Harbour, so we would love to share our favourite activities of what to do in Coffs Harbour, together with our recommended Coffs Harbour accommodation options.
The bonus? All the activities on our 'top 5 things to do in Coffs Harbour' list are absolutely FREE!!–
– –
Top 5 Things to do in Coffs Harbour
–
1. Coffs Harbour Marina & Jetty
A stunning place for the kids to explore with ice cream in hand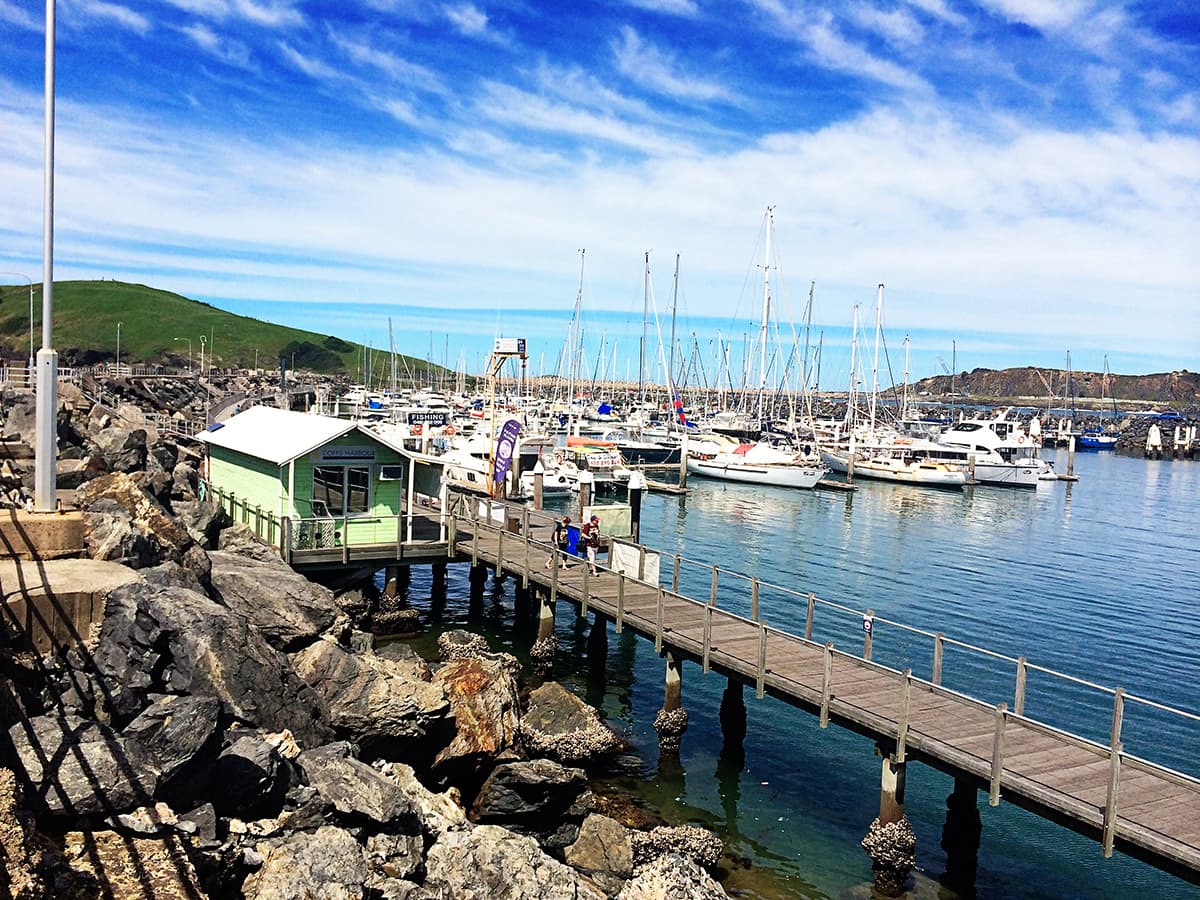 The Coffs Harbour Marina & Jetty is just glorious on a perfect sunny day! Here at the harbour you can enjoy watching fishing boats come and go, as well as spot the stunning luxurious private yachts that call this harbour home.
There are a few places to have some lunch here, however, it was the delicious cold ice creams that called our names. The kids loved running along the Breakwater Wall here and climbing on some rocks to watch the waves crash down below.
–
___________________________
Top Accommodation close to the Coffs Harbour Marina
Pacific Marina Apartments – Book it Now!
___________________________
–
If you like action, adventure and fun then Coffs Jet Ski Hire might be just for you, and your kids.
They hire out single and family jet skis as well as a double seater Sea Doo. Your family can enjoy zooming around the harbour for a bit of adrenaline pumping. If you have younger kids, leave them on shore whilst you have a good time… just joking! Family size jet skis can carry one adult and two kids.
Just off Coffs Harbour, the Solitary Islands Marine Park is a perfect spot to see the amazing Humpback whales congregating on their way from Antarctica. Locals say it is one of the best places for whale watching in Australia!
Check out these amazing creatures up close from the comfort of a Pacific Explorer, the 10-meter motor sailing catamaran.
This smooth sailing boat has been designed specifically to make your whale watching viewing a pure pleasure. It is something else to see these giants jump out the water and slap their tails. Get your camera ready!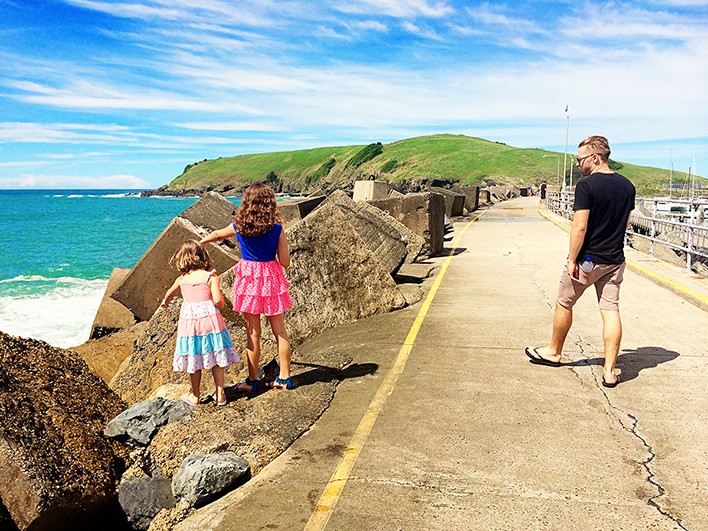 2. Mutton Bird Island
One of the absolute best things to do in Coffs Harbour!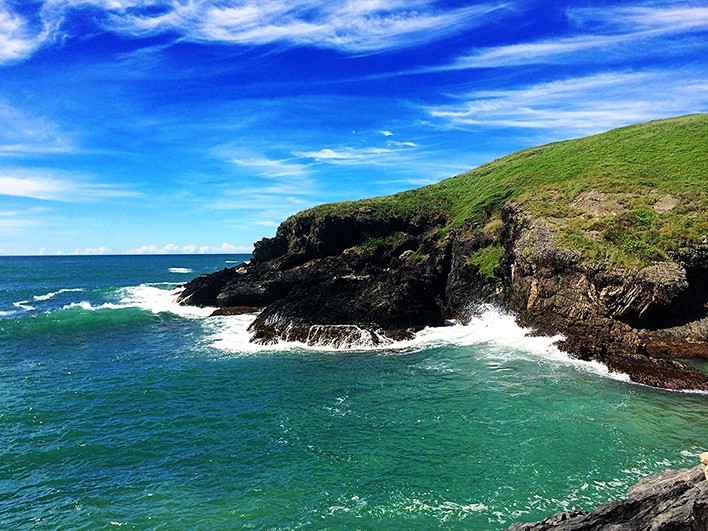 Mutton Bird Island is simply beautiful! The contrast of the island against the blue of the ocean and the blue of the sky is stunning.
Whilst the island might be small in size, the views are breathtaking, and the 1km return walk is a very unique experience.
It is no surprise that this beauty made it to our things to in Coffs Harbour list! The walk takes you past the many nesting sites of the Mutton Birds, so stay on the pathways. See if your kids can spot the nests along the way.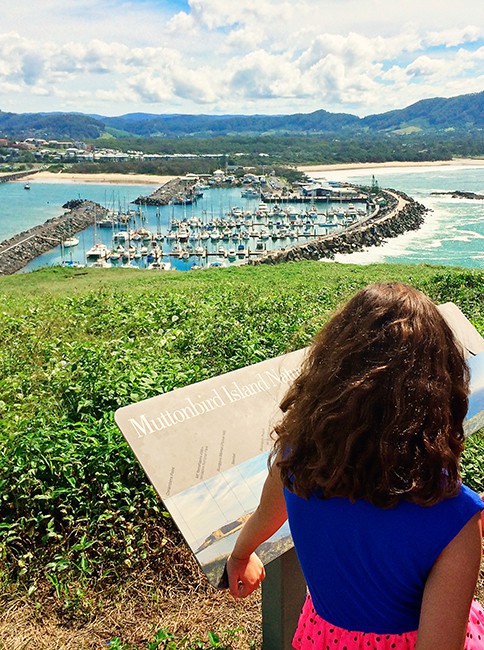 From the top, the view is just picture perfect. On the one side, you will find a gorgeous outlook stretching from the mountain ranges, picturesque coastline to an impressive marina.
Whilst on the opposite side you will find an incredible view over the expanse of the big wide blue ocean.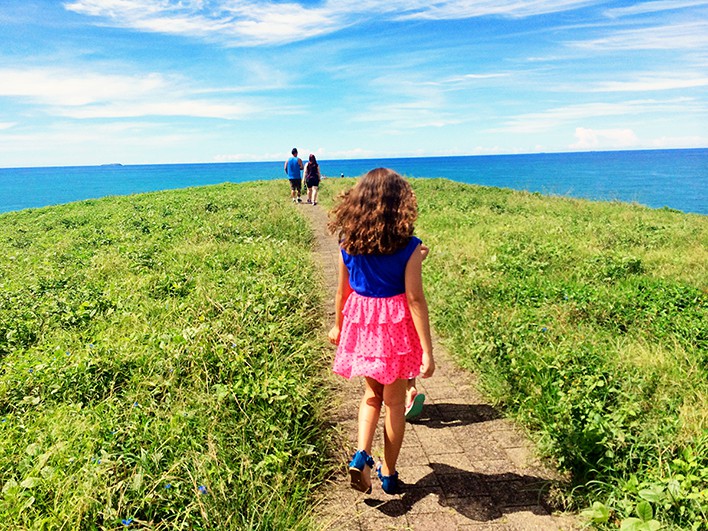 This island is also a perfect spot for a dose of Coffs Harbour whale watching. Make your way to the opposite side of the island and you will find a viewpoint, a good camera lens may be needed, or possibly some binoculars.
Can you find a whale playing in the ocean here?
3. Sealy Lookout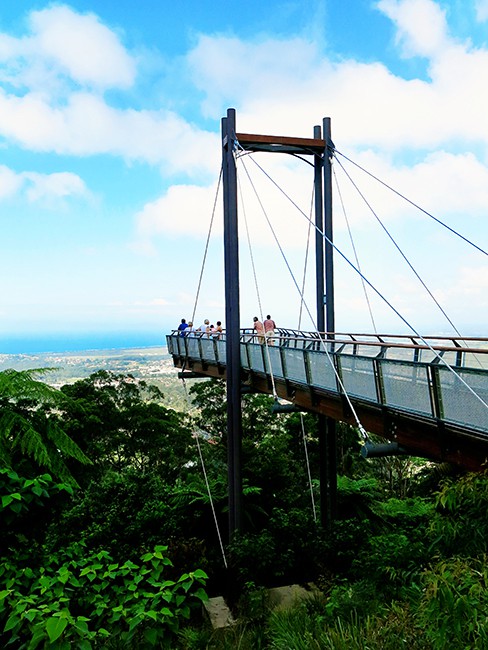 One of the most unique places to visit in Coffs Harbour!

A short drive from Coffs Harbour, just off the Pacific Highway within Bruxner Park Flora Reserve you will find this impressive architectural structure. And trust me, it's worth it!
Even the drive up the mountain has something to offer, with it's winding narrow roads and cascading banana plantations.
The Sealy Lookout is a must see on your list of things to do in Coffs Harbour. This sky pier gives you the impression of walking right into the horizon. The beautiful view over the entire expanse of the perfect Coffs Harbour below awaits you here.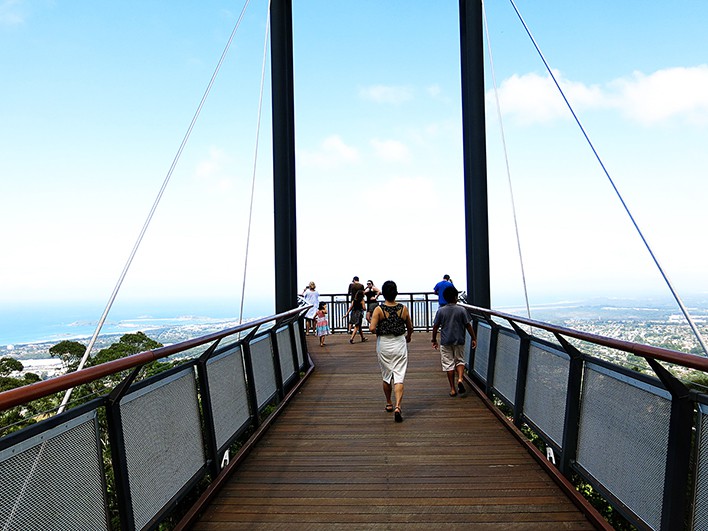 Take a couple of spectacular panoramic shots with your camera … breath in refreshing cool mountain air and lose yourself in the view for a moment or two.
See if you can spot Mutton Bird Island from way up here!

–
4. Charlesworth Bay Beach
The secluded shell shattered little cove
This peacefully tucked away Coffs Harbour beach is a largely carpeted, with seashells, a cove of paradise! Kids will spend hours running around and trying to collect more and more colourful shells. It's not a competition, right?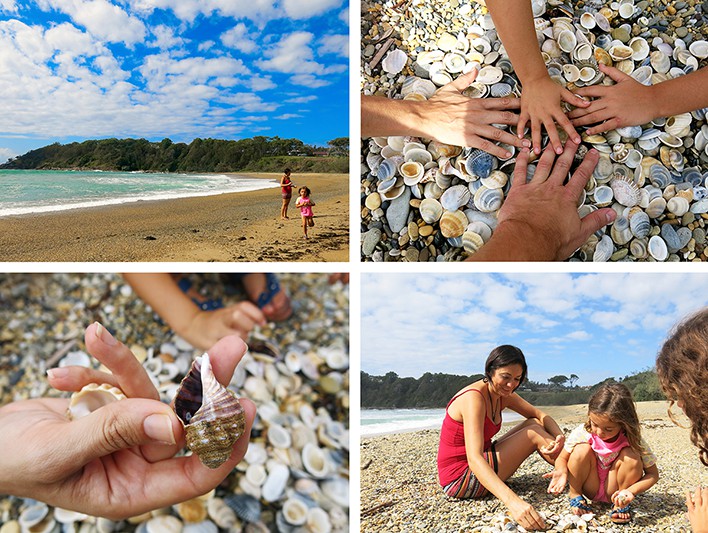 Charlesworth Bay Beach will stay in your memory forever! I know it will in ours. We spent many hours here, exploring, running, playing and collecting.
–
___________________________
Coffs Harbour Accommodation close to the Popular Beaches
___________________________
–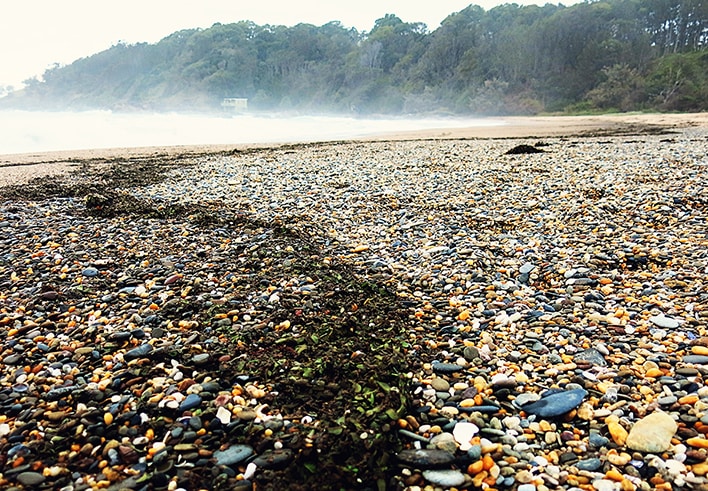 In case the sea shells are not enough to get your little ones busy, you will find billions of rocks to collect as well. Try to tell your kids that they can't take all these treasures home. Good luck!!! Haha.
–
5. Nature Walks – Korora Headland Walk
The enchanting rainforest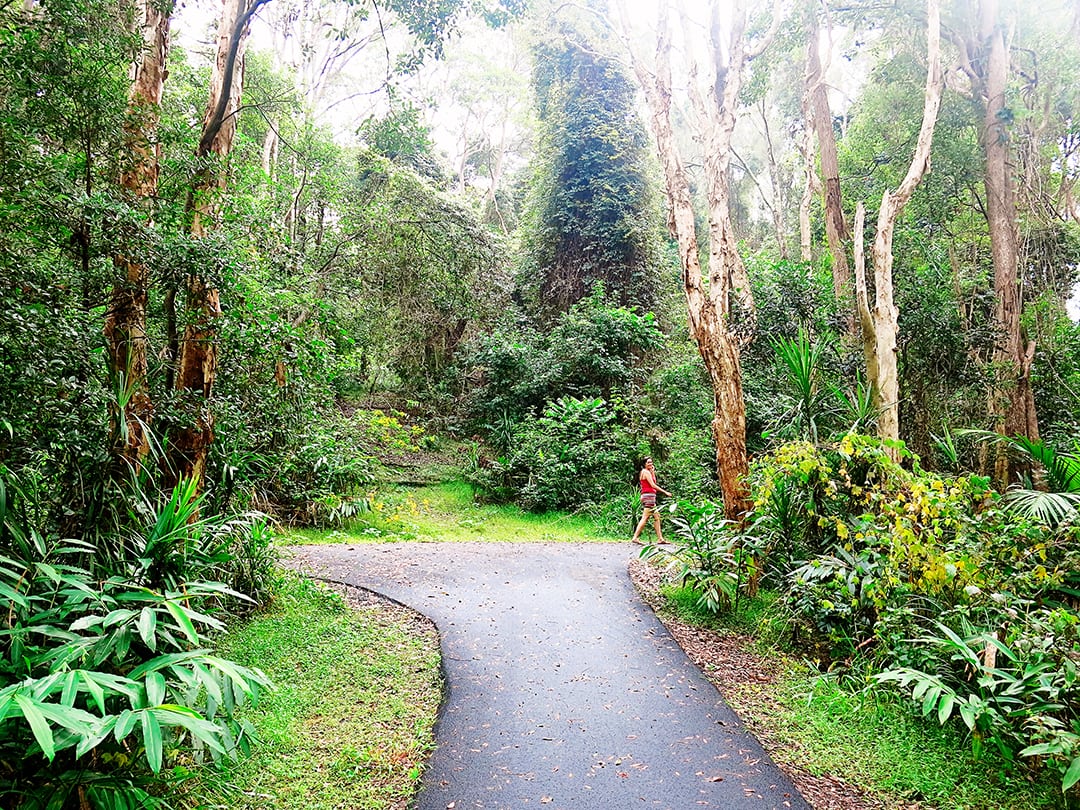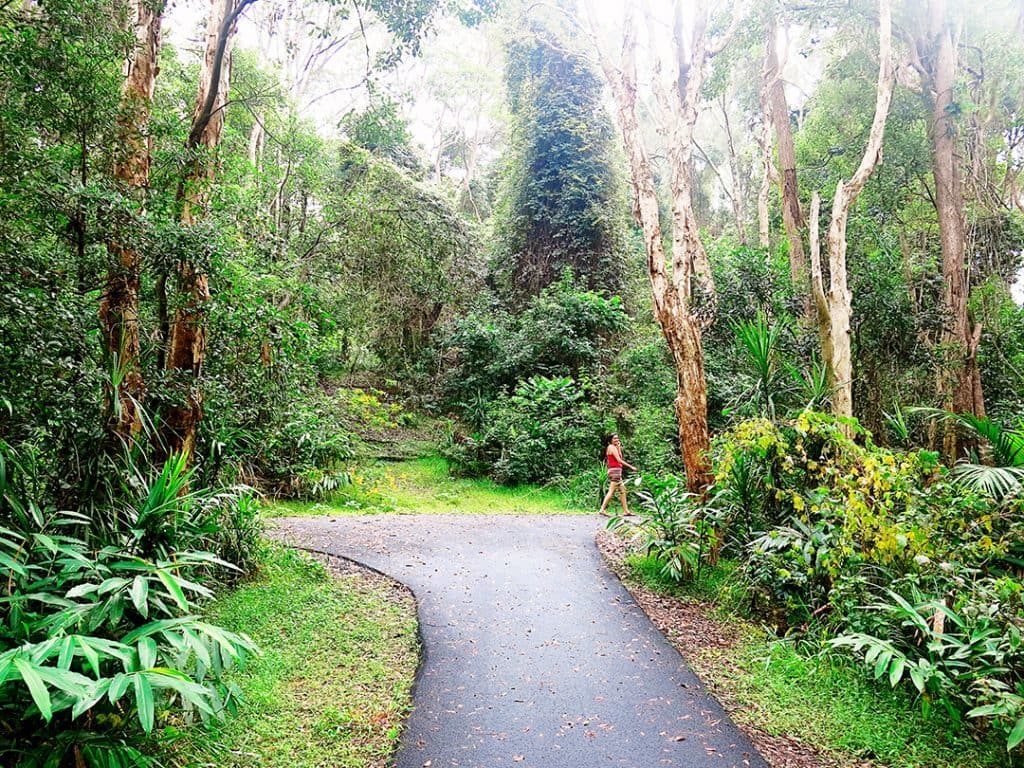 It's like a giant lush green 'fairytale forest', where you can find adorable tiny mushrooms, protected by the giants we call trees. See if the girls in the family can spot the beautiful wallabies and the colourful butterflies, whilst the boys go hunting for the spiders, goannas and all other creepy crawlies!
You don't have to be a kid to enjoy this. Exploring is why we are all here, right?
I don't know about you, but I absolutely love seeing my family holding hands and walking together as one. Watch your kids as they 'loose' themselves in the nature that surrounds them! There is just something magical about this place.
When you wander through the forest here it's like time disappears and you can release your mind into a daydream state.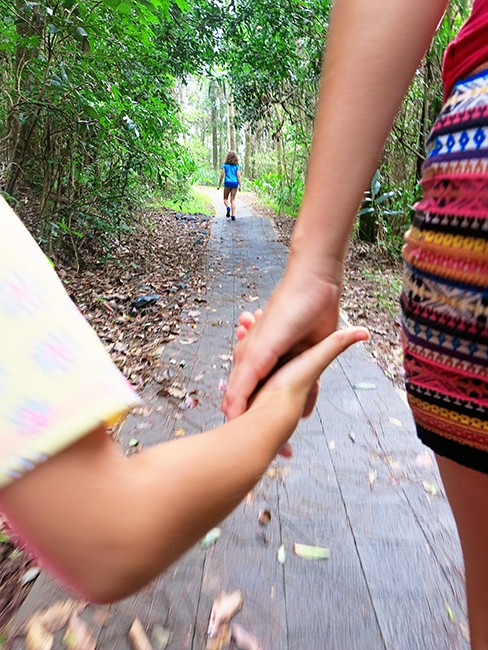 The different trails here vary in distance, so go on an adventure for your desired length of time! Of course, there are plenty more trails in national parks that you could enjoy in other areas of Coffs Harbour too!
Whilst these are our absolute favourite activities in Coffs Harbour and we believe you will love them too, there are plenty of other activities in Coffs Harbour.
Other Popular Coffs Harbour Attractions
Here is a list of some of the other popular Coffs Harbour Attractions, these will cost you money, but most of them are pretty affordable!
–
Pet Porpoise Pool Coffs Harbour
Dolphin Marine Magic is simply tonnes of fun! It is home to Green Sea and freshwater turtles, little Penguins, seals, and Indo-Pacific Bottlenose Dolphins. It is rated as the number ONE activity of what to do in Coffs Harbour (according to Tripadvisor!), so make sure to pay them a visit. The kids will have an absolute ball here!
–
Coffs Harbour Big Banana
The Big Banana Coffs Harbour is an amusement park on the Coffs Coast centred around anything and everything banana! Here you can go bananas on the various activities on offer, take a pick here – Coffs Harbour Water Park, Laser Tag, Toboggan, Minigolf, and Ice Skating.
If you are even MORE interested in the banana side of things you can also enjoy a short theatre viewing on the history of the bananas, together with a tour around the banana plantations.
The Big Banana is a special landmark of Coffs Harbour and is worth stopping at, even if only to get a photo of your family in front of the iconic big banana located in front of the park.
–
Immerse yourself in the home of hundreds of Australian butterflies in an indoor subtropical rainforest setting and loose yourself in an outdoor maze. A beautiful relaxing activity for the nature lovers!
–
Go on a historical experience and see what a true gold mine looks like and what it's like to be a gold miner.
–
Awesome Coffs Harbour Accommodation Options
Here are the best accommodations in Coffs Harbour:
–
4 Star Luxury Coffs Harbour Resorts
–
Ramada Resort Coffs Harbour
(Our favourite Coffs Harbour hotel)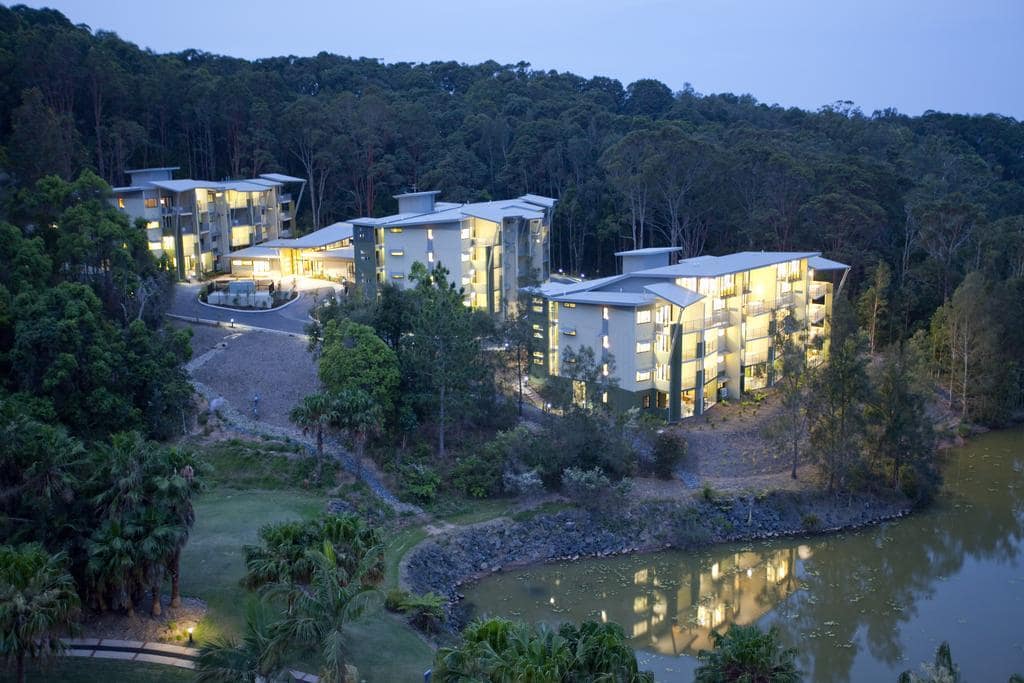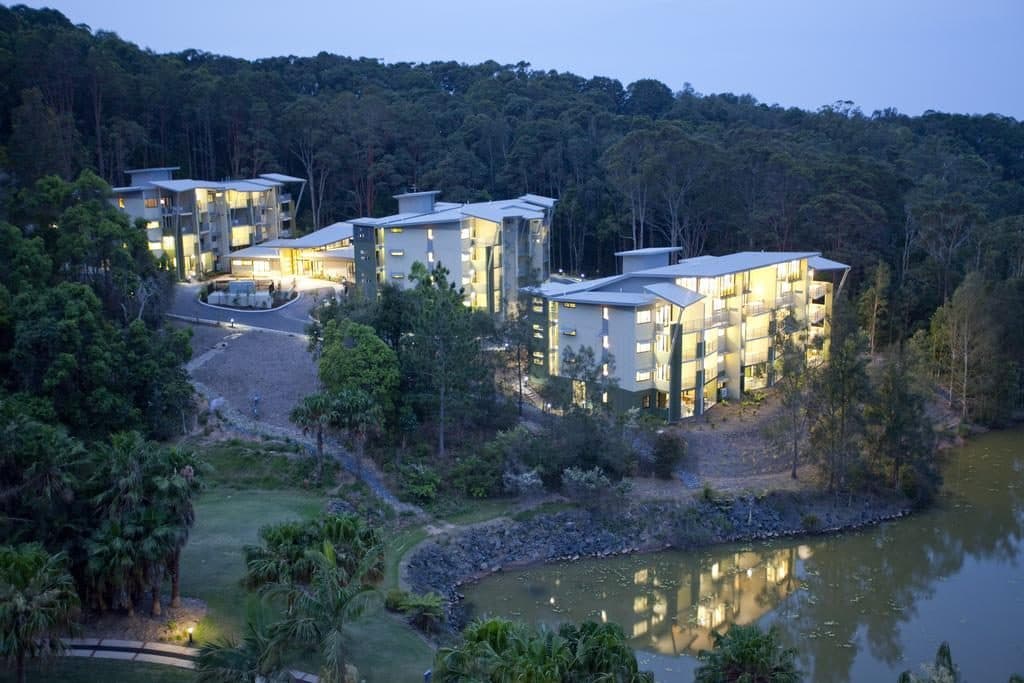 –
Why you will LOVE this Resort!
The Ramada Resort Coffs Harbour will give you all you need and is conveniently located right next to the Charlesworth Bay Beach and Korora Headland Walk.
There are also various pools for adults as well as for the kids.
It also offers a playground as well as bicycle rental – which makes it perfect for families.-
–
__________________
–
Novotel Coffs Harbour Pacific Bay Resort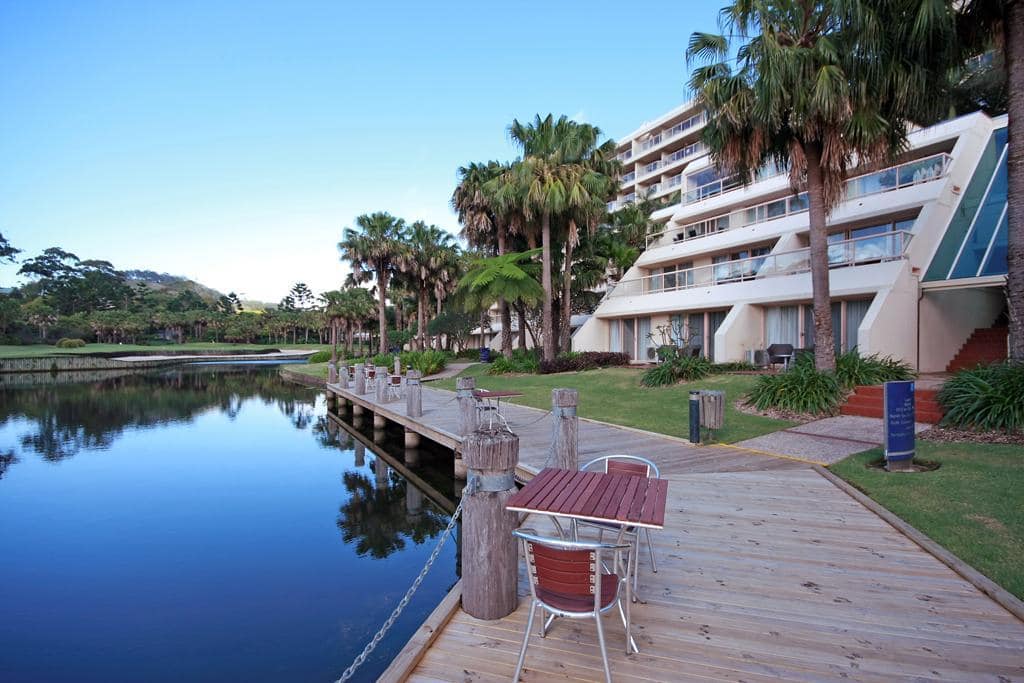 –
Why you will LOVE this Resort!
The Novotel Coffs Harbour Pacific Bay Resort is a beautiful 4 star resort that features a 9-hole golf course, 3 swimming pools, a sauna, tennis courts and a day spa.
The hotel is 6 minutes walk away from the beach.
A beautiful and luxurious option for your break away!-
–
__________________
–
BreakFree Aanuka Beach Resort Coffs Harbour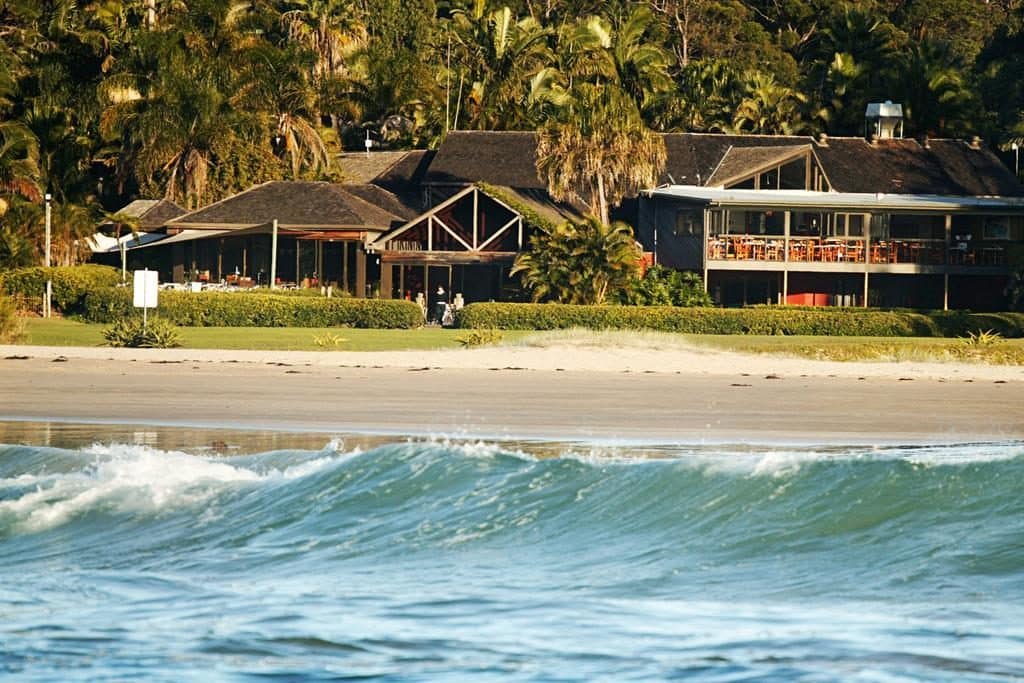 –
Why you will LOVE this Resort!
The Aanuka Beach Resort is in an awesome location.
The Resort has a wide range of amenities such as a jacuzzi, pool and tennis courts. This resort is great an option for those who like to stay active.
It is also perfect for families as it boats a kids club, kids pool, and kids playground! Making your stay at Coffs Harbour with kids even easier!
–
__________________
–
Cheap Accommodation in Coffs Harbour
For those of you on a budget, there is a great little motor inn that has awesome reviews! Royal Palms Motor Inn is a 3-star accommodation option for those who like to be in the center of all the popular sightseeing attractions in Coffs Harbour!
–
__________________
––
And lastly, another incredibly budget-friendly accommodation option for Coffs Harbour is the sweet Park Beach Resort Motel. Rooms here start from as low as $100 per night! On that price, you would never expect to find a jacuzzi, pool, spa or tennis courts! This little gem has it all!
–
Which of the above Coffs Harbour attractions are you going to put on your list of things to do at Coffs Harbour?
Did we miss any of the main Coffs Harbour points of interest that you can add to our list?
–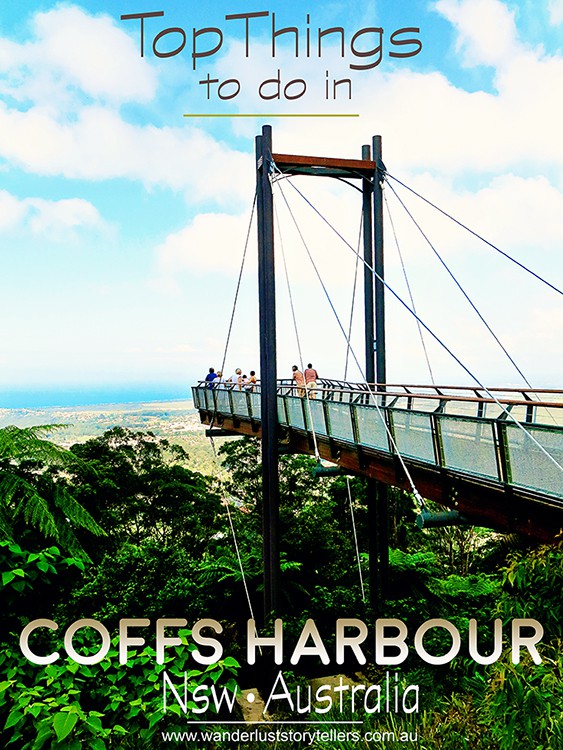 PLEASE PIN ME!