The gorgeous Amalfi Coast definitely belongs on any Italian itinerary. With chalky fishing villages and shimmering blue alcoves, the Amalfi Coast looks like it was painted into the rugged coastline of Italy's Sorrentine Peninsula.
If you're wondering how to get to Amalfi Coast, Italy – we've compiled the best modes of travel and helpful tips to make your trip simple.
How to get to Amalfi Coast
Whether you're traveling from Rome or Naples to one of the 13 idyllic towns along this stunning coastline, we've got you covered!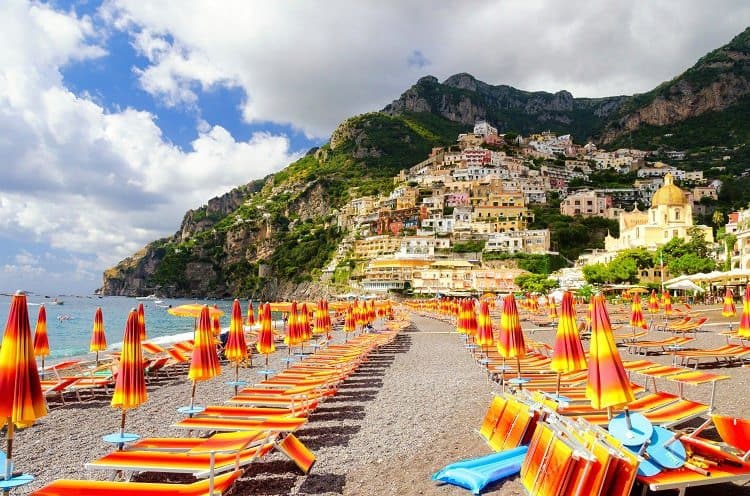 Being the popular travel destination it is, there are plenty of ways to make a trip to Amalfi Coast. There are different modes of transport and routes depending on where you start your journey.
The most popular leaving points are Rome and Naples, where you can easily travel down to closer towns or the Amalfi Coast itself.
How to Travel to Amalfi Coast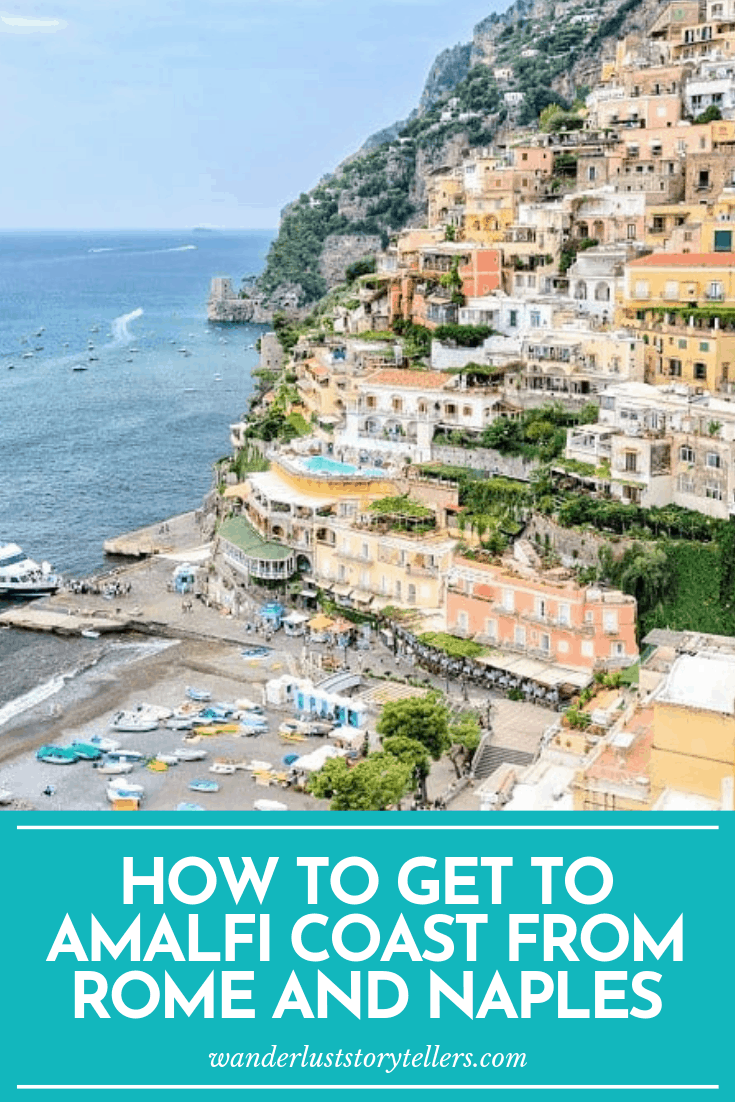 Whether you're looking for pure efficiency or more of a scenic route, take your pick from some of the best travel routes.
Train from Rome to Amalfi Coast
If you're wondering how to get to Amalfi Coast from Rome, the most popular route is via train.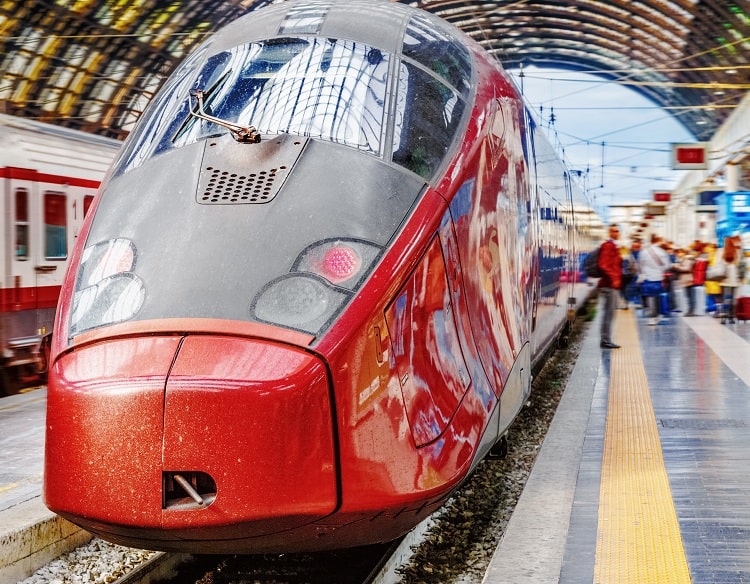 While Naples' Capodichino Airport is the closest to the Amalfi Coast, flying into Rome is often cheaper.
Once you reach Rome's Fiumicino Airport, take the Orlando Express to the Roma Termini, Rome's main train terminal.
From here, you can catch one of the different trains to Naples, and you can choose between Trenitalia or Italotreno.
This journey will take you between one and three hours, depending on the train you choose.
Frecciargento high-speed trains are the fastest (but most expensive); intercity trains take approximately two hours (reservations are advised) and Regionale trains take about three hours, but there are no seating reservations.
The Regionale trains run on a commuter schedule and can get very busy, but they are the cheapest.
Remember to keep an eye on your luggage as pick-pocketing can be prevalent, especially on the commuter trains which are often the busiest.
Train from Naples to Amalfi Coast
If you're wondering how to get to Amalfi Coast from Naples, when you arrive at Napoli Centrale station, you will then board a train for Vietri Sul Mare, where you can then catch a local bus to other towns along the Amalfi Coast.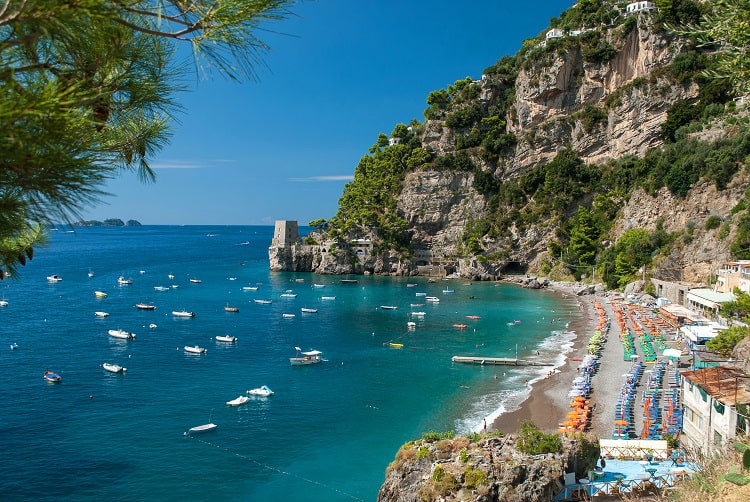 Alternatively, you can take a SITA bus from Naples to Vietri Sul Mare, Maiori, Minori or Amalfi itself.
You can also travel directly to the Amalfi Coast via train from Naples to Salerno, which takes approximately 40 minutes.
If you are looking to visit eastern Amalfi Coast towns like Positano or Ravello, take the Italotreno train to Salerno, where you can then enjoy a bus ride down the coast.
Bus Routes to Amalfi Coast
The bus is also a handy and very easy way to travel from Rome to Amalfi Coast. From June to the end of September, the public bus runs from Rome's Tiburtina train station straight through to Positano.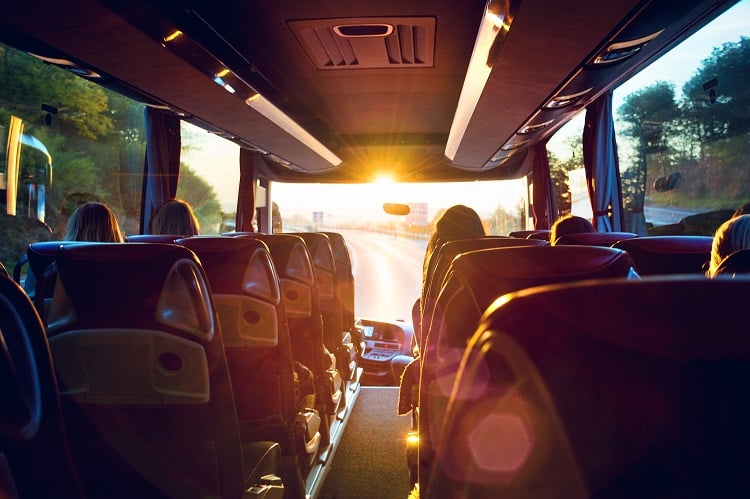 You can also take the SITA bus if you're traveling from Naples to Vietri Sul Mare, Maiori, Minori and Amalfi.
Technically, Sorrento isn't part of the Amalfi Coast but it can make the perfect base for your travels around the peninsula.
SITA buses operate daily (nearly hourly) to the Amalfi Coast with stops in Positano, Praiano and Amalfi.
Ferry to Amalfi Coast
During the summer season (April to mid-September), you will be able to take the ferry from Naples Moro Beverello port to Sorrento.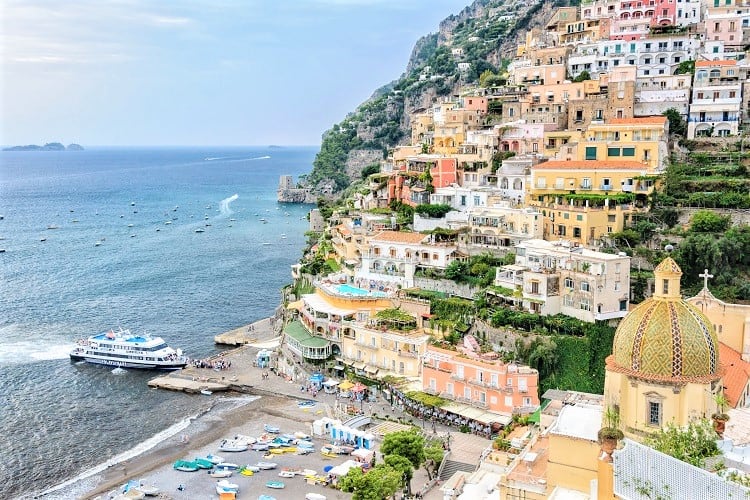 Depending on the company you travel with, the ferry ride can take between 35 minutes to an hour and 10 minutes.
You can then travel from Sorrento, which is approximately an hour and a half away, using a bus or car. If you take the train from Naples to Sorrento, you can also hop on the Curreri bus to the Amalfi Coast.
If you happen to be visiting Salerno, there is a ferry or hydrofoil route to Amalfi, Minori and Positano. Hydrofoil boats offer a faster journey if you are pressed for time.
Driving to Amalfi Coast
This breathtaking piece of the Italian coastline is also worth a drive, but the narrow roads and sharp turns can be hair-raising for non-locals.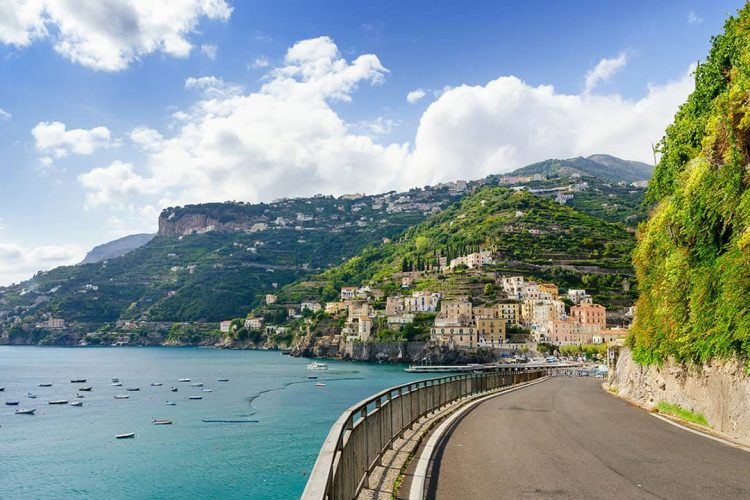 The main road down to the Amalfi Coast is the S163 and the trip doesn't take too long from Rome.
If you do choose to rent a car and take to the streets, you can travel from Rome to Naples via the A1 Autostrada, then connect to the A3 Autostrada down to the Amalfi Coast.
If you're up for it, this can be the perfect way to make your own itinerary and stop off at any hidden gems you may find.
You could also choose to take the train to Sorrento and drive the rest of the way (to keep your travel time and heart rate down).
Renting a private driver is also a great way to travel down to the Amalfi Coast because then you can enjoy the views.
While this option is more expensive, it can be worth it in the long run and give you peace of mind.
Tip: Check out our post on driving the Amalfi Coast roads here.
Day Trip to Amalfi
There are also options if you're trying to see most of Italy in one trip and are looking to spend a day on the Amalfi Coast.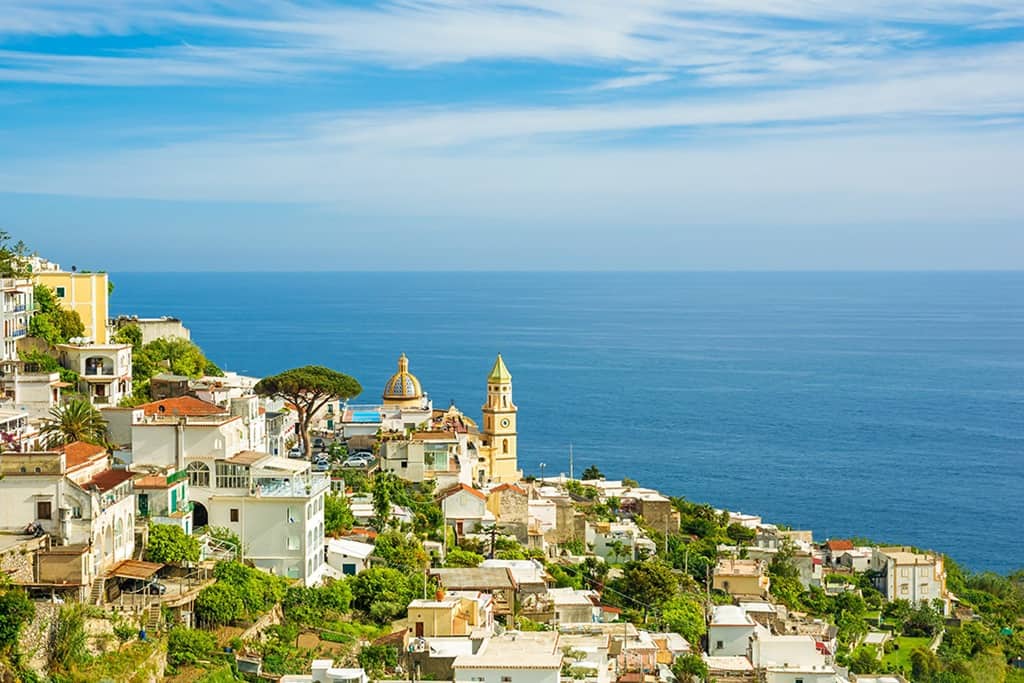 You could opt for a fun and efficient day trip from Naples to Sorrento and the Amalfi Coast. Y0u can check out the prices for your day fun-packed day trip here!
You will get to see a snapshot of Sorrento, then travel along to Positano, Ravello and Amalfi for some sightseeing.
Amalfi Coast Vacation
Hopefully, you can take some travel worries off your Amalfi Coast itinerary with our trusty list of transport options.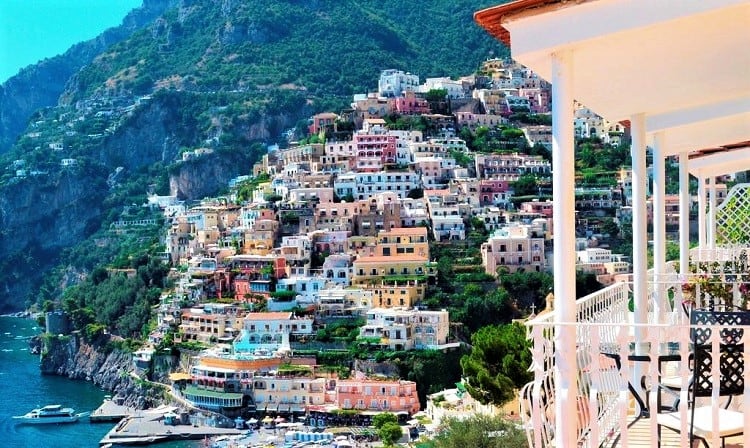 Remember to book in advance where you can and get yourself some route maps for your chosen mode of transport.
Then, head off on your Amalfi Coast vacation and experience this gorgeous coastline where lemon blossoms mingle with the scent of sea air.
Let us know which was your favorite mode of transport on a trip to Amalfi Coast!
Additional Tips
If you are looking for more information about the Amalfi Coast, here are some helpful hints: