Italy is on many people's bucket lists when it comes to traveling, whether that be for the delicious food or the natural beauty spots. There's plenty to see in this European country, so much so that it can be challenging to decide where to go.
Rather than picking one of the main tourist cities, get a glimpse of real Italian life by visiting a smaller – yet equally as beautiful – town or village.
Vernazza
4 Italian Towns Worth Visiting
If you need a hand picking your destination, look no further. Here are some of the many gorgeous Italian towns that are well worth visiting.
1. Montepulciano, Tuscany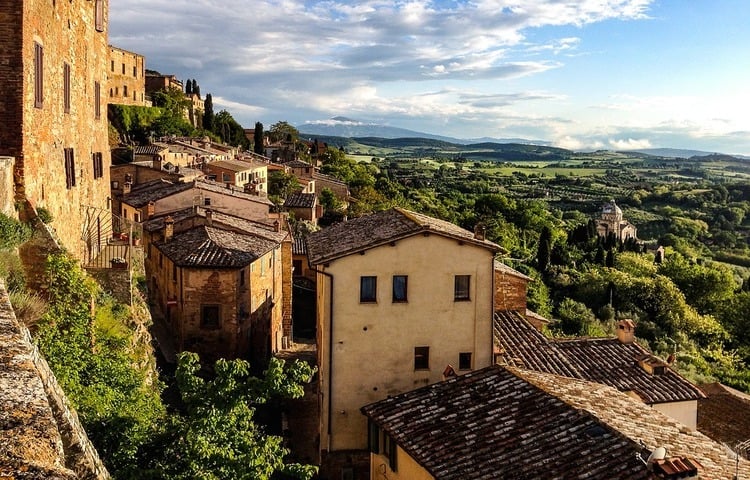 The charming village of Montepulciano is the definition of 'picturesque' – or, at least, it should be. Nestled on the hill in which the Val d'Orcia and Val di Chiana meet, it boasts the perfect mixture of natural beauty and a historic town center.
Montepulciano is famed for its Vino Nobile red wine, which you simply must taste on your travels. Visit one of the many vineyards for an insight into how this famous wine is created, as well as sample it for yourself.
There are plenty of places to stay and things to do in this specific region, especially if you're looking to set up in a villa in Tuscany or the immediate town of Montepulciano.
2. Vernazza, Liguria
Mainly recognized as one of the five towns making up the popular Cinque Terre, Vernazza is a beautiful coastal destination. In fact, it is so extraordinary that it, along with the other four towns, has been acknowledged as a UNESCO World Heritage Site.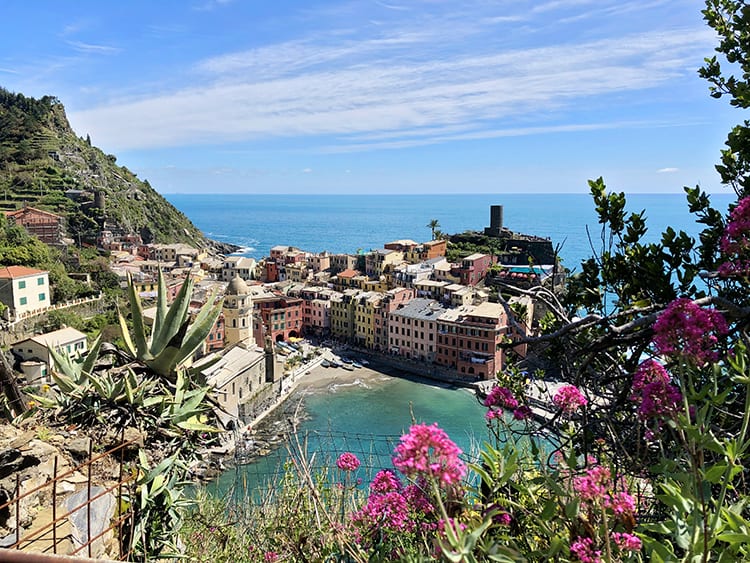 With soft pastel-colored houses nestled between rolling hills and a deep blue coastline, it is the perfect place for a peaceful swim or a bite to eat.
3. Bologna, Emilia-Romagna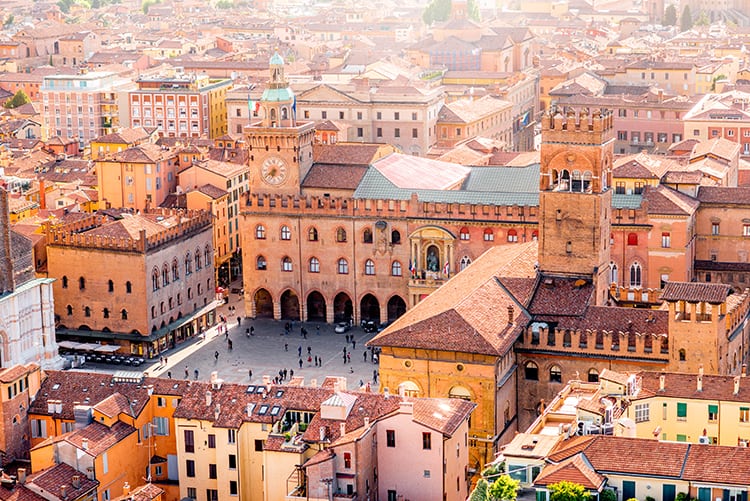 Often regarded as the Italian food capital, Bologna is a must-visit for foodies all over the world. Sample this town's famous lasagne and tortellini, either by visiting one of the many restaurants dotted along the streets or by taking part in a food tour.
Either way, you don't want to miss out on the amazingly rich delicacies this city has to offer.
As well as food, there's plenty to see in Bologna. Sitting gracefully on a tree-covered hill, the regal Santuario di Madonna di San Luca is an unmissable sight. This church is renowned for its majestic interior and the view you enjoy of the red brick town you can see below.
Bologna is one of the best cities near Milan if you are looking for a day trip to add to your Milan itinerary.
4. Taormina, Messina
With a lovely beach, charming town center, and a fantastic view of Mt. Etna, Taormina is a beautiful part of Sicily. It is ideal for those who like to soak up plenty of history and culture on their adventures, although there is more to do than simply seeing the sights (click here to see our list of what to do in Taormina).
The first stop should be the famous Ancient Theatre of Taormina to explore the 10,000-seat Greek structure and get a glimpse of the gorgeous sea. If that doesn't take your fancy, there's plenty more to get involved.
Enjoy a cooking class to get a taste of local cuisine, take a tour of Mt. Etna and sample the local drinks on a private wine tasting tour on your trip to get the whole experience.
Whether you're planning a romantic getaway or a family holiday, Italy is a great destination. There is truly something for everyone, regardless of if they're a major foodie or a history buff.