Going to New York for the first time? Everyone should experience bustling New York City at least once in their lifetime.
The Big Apple has much to offer people of all ages, ensuring you return home with many wonderful memories.
When you're not captivated by the hustle and bustle of Times Square, you could spend your trip exploring renowned restaurants, watching an on or off-Broadway play or musical, or visiting famous landmarks like Central Park or the Empire State Building.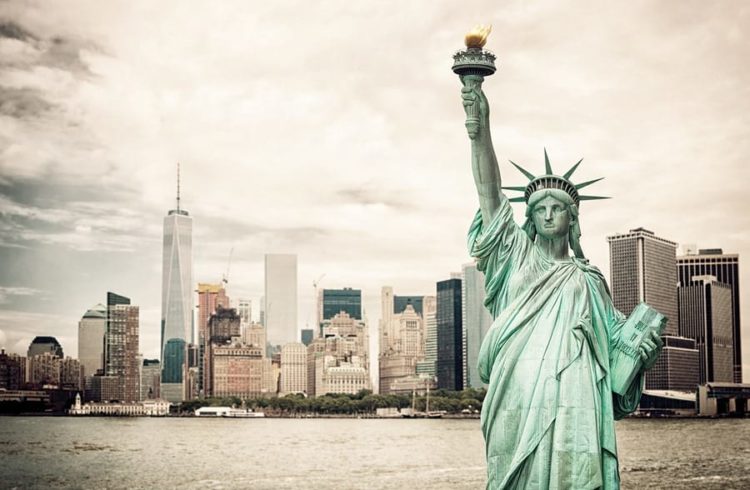 Of course, you'll need to do much more than create a detailed itinerary before a visit, as you must pack right, choose the best accommodation, and be smart with your finances before a stay.
Read this mini guide to preparing for your trip for the first time to New York.
Mini Travel Guide for the First-Time Visitor to New York City
If you are a first-time visitor to New York City then the mini travel guide is perfect to ensure you have all you need for your trip to New York.
Our mini guide will help you plan your trip so you have a great experience during your first trip to New York City!
1. Research the Best Hotel Deals in NYC
A little research could help you pay a fraction of the cost of accommodation in NYC.
Don't accept the first rate you find online and do your homework to slash the price of an upcoming trip to the Big Apple.
For instance, you can find the best hotel in New York with Voyage Privé, as it will provide up to 70% off high-end hotels, and you can choose from new deals every day.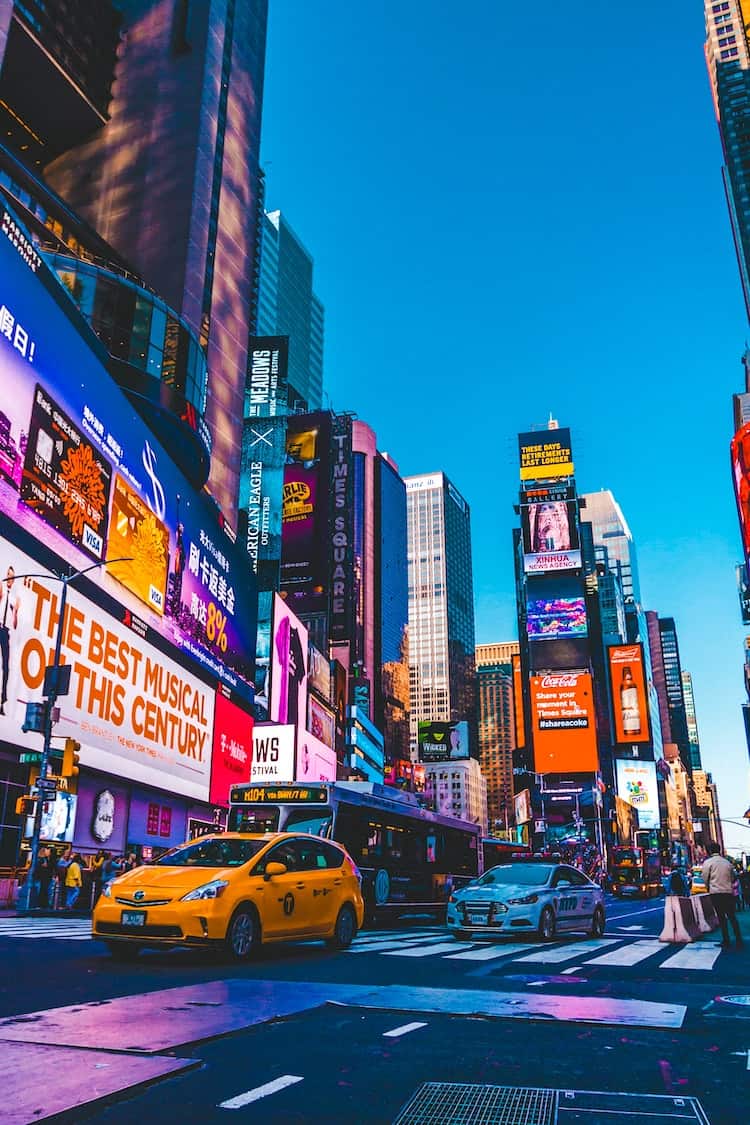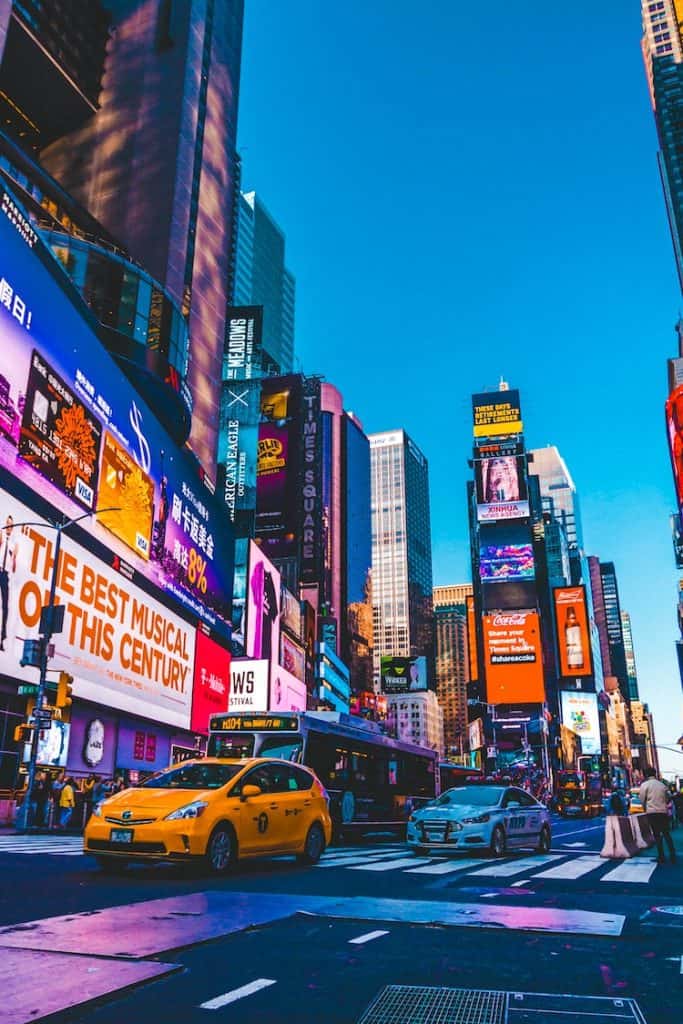 Reducing the cost of a hotel stay will ensure you have more money to spend on food, attractions, transport, and souvenirs during a trip to NYC.
Read this post if you need ideas of what should I do on my first trip to New York?
2. Consider Where You Want to Stay
Before setting your heart accommodation, you must determine the best neighborhood for your visit to New York City.
For instance, a Manhattan hotel will allow you to remain in the thick of the action, as you'll be within walking distance of Broadway, the Empire State Building, and Times Square.
The Upper West Side is a great option if you're looking for a family-friendly stay in a high-end area, as you'll be a stone's throw from Central Park.
However, the Meatpacking District is a smart choice if you'd prefer vibrant clubs, sleek bars, and unique restaurants that deliver on flavor.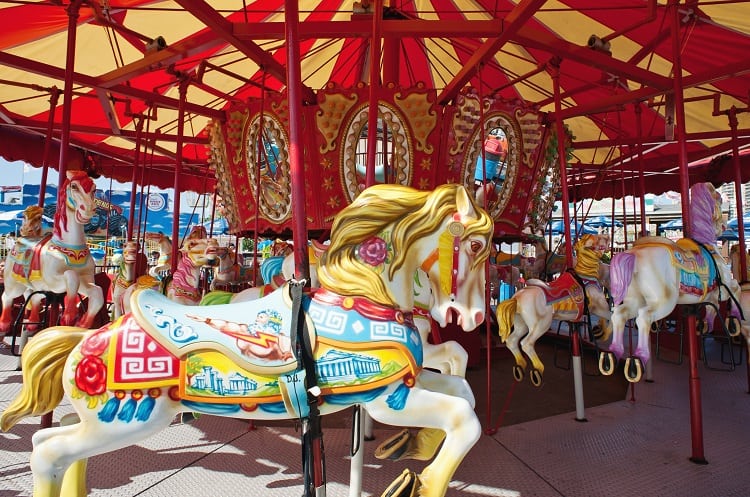 If you're more of a culture vulture, make a play for the Upper East Side, as you can quickly reach 5th Avenue to visit the likes of the Guggenheim, the Met, the Neue Galerie, and the Jewish Museum.
If you are traveling with family it is important to make sure you stay as close as possible to the places to visit with kids when in New York City.
3. Pack Smart for NYC
Once you have secured the best hotel in the right neighborhood for you, you can start prepping your suitcase.
The season you choose to visit will determine the items you need to pack, from loose, light clothing in the peak of summer to warm and cozy items during winter.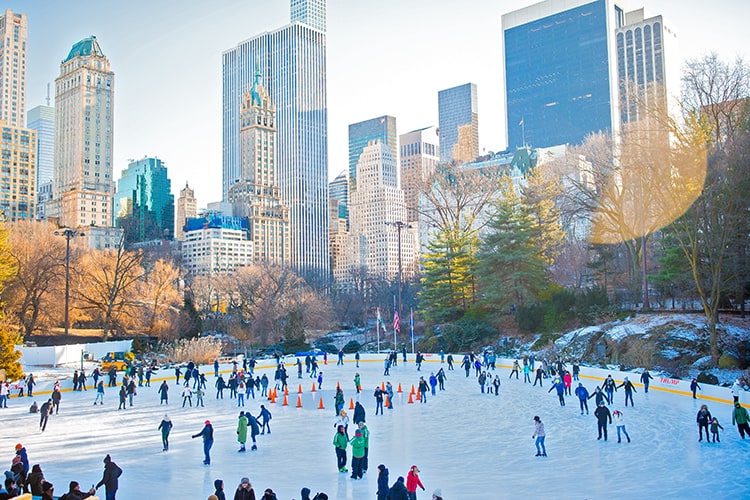 The Big Apple can feel bitterly cold during the peak of winter, which is why you'd be smart to pack a scarf, gloves, and a warm coat to protect yourself from harsh weather conditions.
Yet, summertime can feel intense, and you should wear sunscreen and a hat to shield your skin from the sun.
4. Final Checklist for New York City
Write a checklist of items before a New York City trip and review your luggage before travel to ensure you don't leave anything behind.
Here are some of the essential items you must not forget when visiting New York, such as:
Your passport
Plane tickets
Paper copies of hotel reservations, identity papers, and attraction tickets
Essential medication
Adapters for American electrical outlets (if needed)
Final Thoughts on Going to New York for the First Time
Going to New York for the first time can be a little overwhelming.
However, the city offers a wealth of experiences for those who are willing to venture out and discover it!
From local neighborhoods with unique restaurants, bars, and shops to iconic landmarks and world-famous attractions, there's something for everyone in New York City.
As experienced travelers who have traveled to many destinations with and without kids (from young babies to teenagers), this mini guide is a great starting point to help you plan.
For first-time travelers to New York, the best advice is to plan ahead and be open-minded and check out travel tips for visiting New York City!
With the right attitude and preparation, any trip to New York can be an unforgettable experience.