A holiday in New York City is on the bucket list of almost every avid traveler. Known by many names, including Greatest City in the World and Center of the Universe, NYC is a dream destination that offers countless delights for every type of tourist.
If you're planning to head to NYC for business or pleasure, it's always a good idea to find ways to make your stay an easier and more convenient affair.
To that end, we're sharing 4 travel tips that you should keep in mind while planning your NYC itinerary.
4 Practival Travel Tips About New York City
Check out our four practical travel tips for New York City:
1. Know the Airports
New York has 3 major gateways for those coming in by air, and knowing what their pros and cons are can help inform your choices when booking flights.
1. John F. Kennedy International Airport
John F. Kennedy International Airport is the city's primary international airport. It is also known as JFK Airport, Kennedy, or simply JFK.
Located in the borough of Queens, it serves as the base of operations for 90 airlines and receives passengers from 5 inhabited continents regularly.
Being one of the busiest airports in the country, the mere act of queueing at the immigration lines at JFK is infamous for being a gauntlet unto itself.
Passengers report spending anywhere between 10 minutes to 2 hours standing in line. Tourists flying in from overseas would do well to keep this in mind should they choose to land in JFK.
2. LaGuardia Airport
LaGuardia Airport, also located in Queens, is largely considered to be a hub for domestic flights. It sees a much lower amount of international air passengers due to a lack of border control facilities.
Those flying into New York on domestic flights may find LaGuardia a much more convenient gateway: the airport is serviced by two rapid transit bus lines that can easily connect travelers to the New York City subway system.
However, the airport has long been criticized for its outmoded facilities, terrible customer service, and general untidiness. Travelers are advised to remember these when making arrangements for their return flights.
3. Newark Liberty International Airport
Newark Liberty International Airport is the last of the major airports serving the New York metropolitan area. It straddles the border between the cities of Newark and Elizabeth in the state of New Jersey, New York's neighbor to the west.
While it does usually pop up as a slightly cheaper flight option, travelers will have to pay a steep toll on top of their cab fare to get into New York City from New Jersey.
2. Know the Neighborhoods
As with many other great cities, New York City should not be taken as a single place. It's more like a collection of many different places, all crammed together. Getting to know these neighborhoods before deciding on accommodations is a great way to save time and money.
Location is everything! For instance, midtown Manhattan is a great place to go for first-time visitors to the city; it is home to some of NYC's most iconic landmarks and attractions. However, proximity to these sights can come with an expensive price tag.
A Murray Hill hotel can be a more economical, family-friendly alternative in a great neighborhood just adjacent to Midtown.
There's a neighborhood for almost every type of traveler. Brooklyn is a great choice for couples on holiday; it's one of the hipper boroughs in the city, filled with great local restaurants and avant-garde art.
Tourists on a budget may find staying in the Times Square area advantageous; its central location and convenient access to the subway makes getting around easy. Solo travelers looking for the most authentic New York experience should head over to the West Village, where they can blend in with real NYC locals.
3. Know That Things Will Cost More
A holiday in New York will not be cheap. Goods and services cost more in the city, and first-time travelers are often surprised by the discrepancy.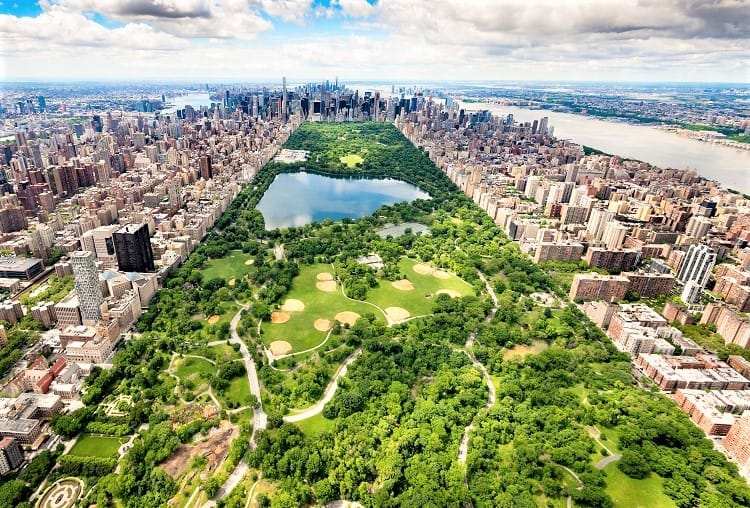 Don't worry, though! It's possible to have a great experience in the city without emptying your bank account. Being smart about flights and accommodations is already a fantastic start.
Meals can cost a pretty penny, but scoping out cheap, good eats isn't hard in a city this diverse. Steer clear of chain outlets and indulge in authentic New York eats by visiting a local deli, pizzeria, hot dog stand, or food truck.
Bodegas or small convenience stores are everywhere, too. They usually sell staples, chips, and coffee; some offer hot sandwiches and lunch options at hard-to-beat prices.
Another big tourist expense is entertainment, but there are plenty of ways to amuse yourself in New York without paying a cent.
Going for a walk in Central Park or visiting The High Line is absolutely free. Also free are tickets to see popular television shows live.
Most late-night talk shows, including the ones hosted by Jimmy Fallon, Stephen Colbert, and Trevor Noah are filmed in studios in New York City to a live audience. Tickets to these shows can be obtained online at no cost.
4. Know How to Take Mass Transportation
The iconic New York yellow taxi cab is as much a symbol of the city as it is an essential part of the NYC lifestyle. They're available 24/7 and can be hailed right from the street. However, cabs are far from the most convenient transport option out there.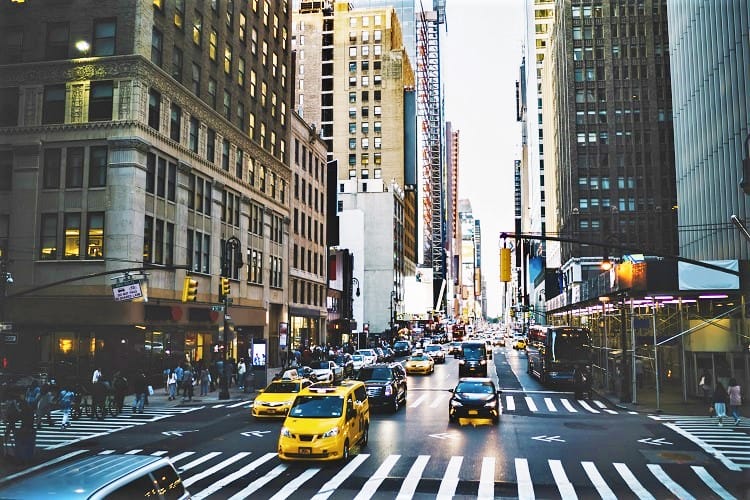 It can be expensive—you'll be expected to add a 15 to 20% tip on top of your fare, as well as any tolls. Riding a cab also means possibly getting stuck in traffic, depending on the area or time of day.
Most New Yorkers take the subway. The New York City subway is the largest subway system on the planet, and it covers four out of the five boroughs. Suffice to say that if you need to get anywhere, the subway can probably take you there—while avoiding traffic aboveground.
Buses are another great option, especially if you're heading to a destination that isn't covered by the subway. You won't be able to avoid traffic, but riding the bus is far more cost-effective than a cab.
Travelers planning on a whistle-stop tour of several attractions will find an Unlimited Ride MetroCard useful for getting around.
Perhaps the beauty of New York is that it can be different things to different people. Your experience in the city will be uniquely yours. With these tips, you can make it a phenomenal one.
Tip: Check out our other tips on destinations in America and things to know before you go here.