Are you wondering how to combine your passion for teaching and also be able to travel the world with your kids? Perhaps we can help you with some ideas about travelling and teaching abroad with your family?
The idea of leaving ordinary life behind in order to explore faraway shores appeals to many people, and getting a teaching English certification such as TEFL is certainly a step in the right direction for those consumed by the travel bug. However, there are many things to consider before you embark on a new adventure, such as location, living conditions, salary, career prospects, and so on.
---
Travelling and Teaching Abroad with Your Family
But, how about those who decide to travel with their families? There are even more important matters to consider before embarking on the trip of a lifetime.
One thing for sure is that this will be a life-changing experience for the whole family, filled with exciting adventures and challenging moments.
So, what opportunities are out there for TEFL teachers and their families?
Working for the Right School
The key to making this lifestyle change success is ensuring that you teach for a company that offers a comprehensive benefits package for you and your family.
China, Japan, Taiwan, Kuwait, and the UAE tend to pay higher salaries, and schools worth their weight in gold will also offer accommodation and help with the visa application process. In addition, some schools may offer free healthcare and school fee discounts as part of the financial package and, on occasion, even free tuition for your children.
Let's take a closer look at those destinations:
Kuwait
Kuwait is an excellent choice for TEFL families, as schools here offer great financial packages for degree qualified TEFL teachers, with an average starting salary of 700 – 1200 Kuwaiti Dinar per month (£1,800 – £3,000), free fully- furnished family accommodation, annual flights and medical insurance.
In addition, school tuition is free and the quality of education is exceptional. Another consideration is that over 60% of the population is made up of expats and therefore there is a thriving international community to get involved in.
---
The UAE
Unfortunately, not all schools will help with the schooling of your children, and finding affordable education for your little ones could be one of the most challenging aspects involved with moving abroad. For example, if you set your sights on working in the UAE, your children's education may set you back a bob or two!
Expat children are able to attend both public and private schools but the majority of expats choose the private school option over the emirate's public schools, as they tend to follow the British or American education systems.
Undoubtedly, you will earn good money and you won't have to pay any tax on these earnings, but international schools, in particular, are expensive, and often cater to the offspring of highly-paid business professionals and diplomats.
However, school fees could be included, or partially included, as part of your financial package. You should definitely spend some time looking around for the best option available for you and your family.
Tip: Check out our tips for best things to do in Abu Dhabi with kids.
---
China
China is also an excellent choice. There you can find a lot of international schools and if your kids are not quite old enough to attend school, nannies here are extremely affordable. In addition, for certified teachers, there are a plethora of teaching jobs available.
In particular, if you work for an international school, the schools will often let your children attend classes for free or at a discounted rate.
---
What to Consider Before You Go?
Before you embark on this new adventure of a lifetime, make sure to take into consideration some of the key factors that may be very important for your family members. These include the social life at the new destination, cultural differences that may be needed for your family to get used to and, of course, what is your partner going to do for a job?
Social Life
A big advantage of working in the UAE, particularly Dubai, is that there are lots of activities available for children, especially if they are into sports.
Cricket, football, rugby, and horse-riding are just some of the popular sports that are available, and joining a team is a good way to make new friends with similar interests.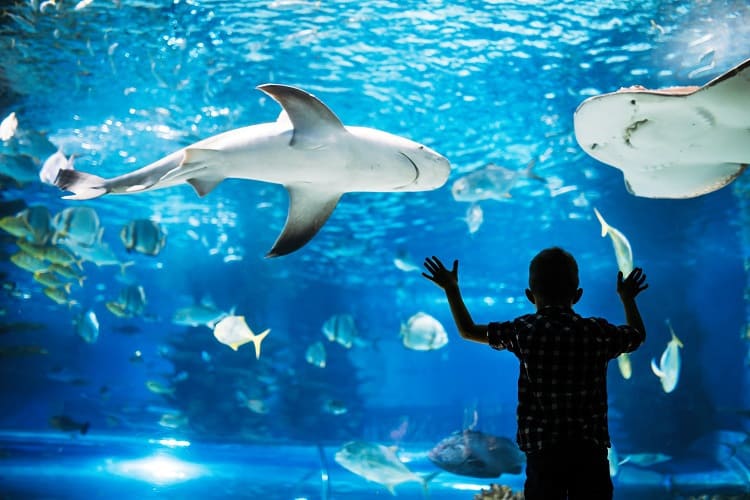 There are plenty of family entertainment venues and attractions in Dubai too, and popular options include the ice rink in Dubai Mall, the Dubai Aquarium and Underwater Zoo, and the Aquaventure Park.
With regard to China, big cities, such as Shanghai and Beijing, have well-established expat communities. Shanghai, in particular, is a city that has managed to blend its eastern and western influences, so many expats find it a comfortable place to live in.
---
Work Prospects for Your Partner
Another consideration is what your partner will do whilst you are teaching classes. Perhaps your partner is also a teacher, and in that case, you may be able to both get work teaching at the same school. However, if your partner doesn't teach, what will they do?
Finding a decent job for your partner, prior to travelling, may need to be at the top of your priority list. Or, perhaps they work from home already, and if so, could this still be an option for them whilst living in a foreign country?
If this doesn't seem realistic, your partner could always take on the responsibility of homeschooling the children which could cut out any expensive school fees.
---
Dealing with Cultural Differences
Settling into a new way of life can certainly have its challenges, but even more so if the culture is completely different from your own.
A bonus to having young children is that they are extremely adaptable to new surroundings and tend to make new friends easily. However, it can be harder for older children to make new friends, especially when there are a language barrier and different cultural norms.
In addition, older children might find the move more unsettling and could experience homesickness. They would, more than likely, be leaving their best friends behind, which could cause some teething problems during the early stages of the transition. However, there are many positives to keep in mind.
For instance, opportunities to explore a whole new country, experience a completely new culture, and learn a new language, would (hopefully) eventually outweigh the negatives.
I would suggest doing your research, regarding how diverse and inclusive a country is, before applying for teaching positions. You might be surprised at what you find!
There are clearly many benefits to travelling and teaching abroad with your family, and although it won't always be easy, living abroad will undoubtedly offer incredible opportunities for your children to expand their horizons, which they will, hopefully, thank you for one day.