Abu Dhabi, the capital of the United Arab Emirates, is a great place to spend your vacations with your kids.
Here you will find beautiful nature, incredible architecture, year-round sunshine, and of course a scorching hot desert.
It is a multicultural city that has something to offer everybody from young to old. Here is our list of the best 5 things to do with your kids on your next family vacation to Abu Dhabi.
Top 5 Things to do in Abu Dhabi with Kids
Abu Dhabi has many excellent attractions, sights, and activities on offer. However, not all of them guarantee entertainment for kids, and as you know kids can get bored quickly.
So what exactly can you do with your kids in this city? Abu Dhabi is not just about fancy sports cars, big malls, and luxury resorts, but there is also plenty of family-friendly activities, sights, and spots to check out too.
Here are the top 5:
1. Ferrari World Abu Dhabi
If you love the sound of a high-pitched V12 revving its bearings out, you'll love Ferrari World. An amusement park themed around the exotic supercars of the illustrious Italian marque Ferrari, it is a treat for speed freaks and supercar connoisseurs alike.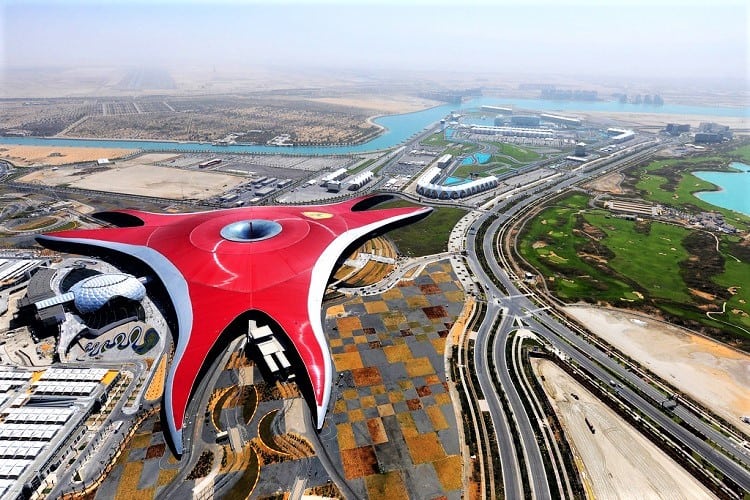 Home of the world's fastest rollercoaster, a day at this Mecca of all things loud, fast, red and Italian is bound to get your pulse racing.
Tip: The best way to get around this massive city is by a local taxi. You can book your Abu Dhabi taxi here!
2. Yas Waterworld
Middle-eastern countries are notorious for their intolerable heat, and the UAE is no exception. However, there is a respite from the heat, and how!
Close your eyes and dive into Yas Waterworld, a water park that promises to cool off that prickly heat. With over 40 different rides and experiences, it is sure to leave you and junior entertained.
3. Big Bus Tour
Much like Dubai, Abu Dhabi has some great sights which need a little bit of seeing. And what better way to go sightseeing than the Big Bus Tour, which ferries you around the entire city in supreme air-conditioned comfort, an under-appreciated boon in the harsh Abu Dhabi heat.
The bus is super useful if you wish to take things at a leisurely pace and stroll about the city or to get to the point of interest via the scenic route.
4. Corniche Beach
Being predominantly a desert area located in the Arabian Peninsula (junior's geography teacher will let you know that that's an area surrounded by water on three sides), Corniche beach, along with the coastline (accessible by the Corniche, a swanky walkway, hence the name) is a beach to write home about.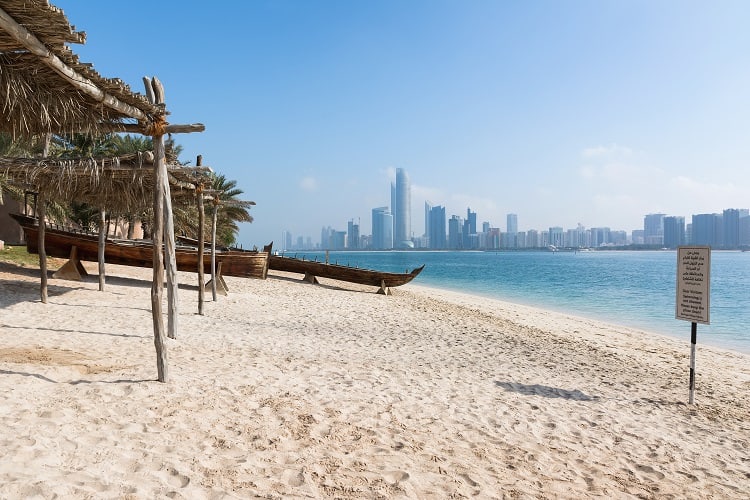 Kick back, get a nice Arabian tan, or jump into the deep blue Persian Gulf with junior and splash around.
If loads of beach time is on your list of things to do with the family, then we highly recommend you book accommodation close to the beach. To make it easy, you can scan through this list of recommended hotels for families in Abu Dhabi here.
5. Emirates Palace
Let your prince live like a king during his stay at the Emirates Palace, a five-star hotel so grand that no amount of modesty can deprive it of the 'Palace' tag it enjoys.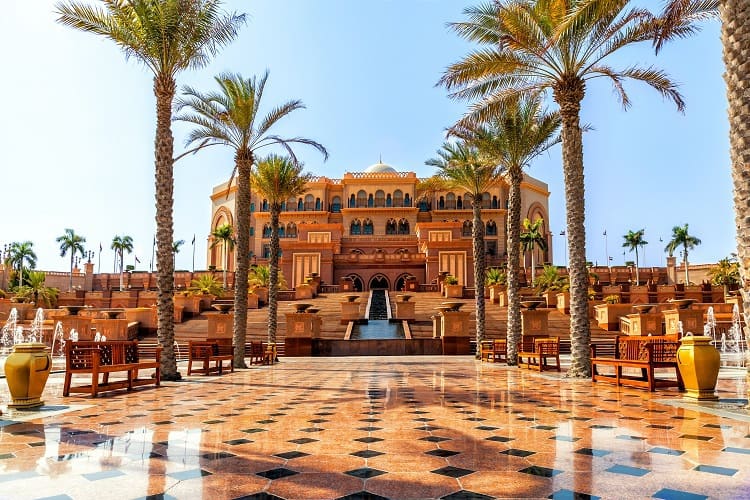 With a myriad of opulent rooms and suites available, the Emirates Palace is luxury at its finest.
Final Thoughts
While Abu Dhabi may not enjoy the global fame that its big brother Dubai enjoys, it undoubtedly has several attractions that promise lasting entertainment for you and your loved one. If your budget is tight you can also find a lovely range of free things to do in Abu Dhabi as well. So get out your itinerary and start planing away.
Over to you:
Which of the above will make to your list of things to do in Abu Dhabi with your kids?