So you're heading for the United States of America, brimming with excitement and stars in your eyes.
A cultural melting pot, the USA promises an experience like no other, from exploring the vast, varied landscapes, to the contrasting customs and a lifestyle that seemingly never sleeps.
Although travelling to America for the first time is incredibly exciting, there's a fair amount of preparation that needs to be done. Here's a guide on the key things to know about America before going.
10 Things To Know Before Visiting America
The earlier you start organizing your upcoming trip to America, the better. The visa process alone can be quite lengthy, and given the myriad of things to do in America, you'll need some time to plan your itinerary.
Check out this list of things to know about the USA before you jet off.
1. Check that your passport is valid
Depending on your nationality, your passport or travel document should be valid for a minimum of 6 months beyond your return date.
Certain countries are exempt from this rule and simply need a valid passport for the duration of stay.
You can check the validity requirement of your passport on the official website of the Department of Homeland Security.
2. USA Visa Requirements
To enter the U.S. temporarily, you may need to apply for a U.S. nonimmigrant visa if you are not part of the Visa Waiver Program.
Depending on which country you are applying from, and the type of visa you need, the process will follow somewhat as below:
STEP 1: Complete the DS-160 application online
STEP 2: Visit the official U.S. Visa Service online, pay the application fee and schedule your interview appointment
STEP 3: Gather relevant documents and photos in preparation for your in-person interview
ADDITIONAL STEP FOR CHINESE RESIDENTS: EVUS Registration (Electronic Visa Update System)
If you have a passport from the People's Republic of China, it's mandatory to complete an EVUS registration, and update your details before visiting the United States.
Once you have your class B visa (10-year visitor visa, B1 or B2) register with the EVUS online. Approved EVUS registrations are valid for a period of two years, or until your passport expires.
Tip for Australian Citizens: If you are making your ESTA application for Australian Citizens you can check it out here.
3. Border and airport security
Aside from welcoming legitimate travelers into the United States, the U.S. Customs and Border Protection (CBP) has a responsibility to keep out terrorists, weapons and dangerous or illegal goods.
Located at all ports of entry into the U.S, the CBP screens almost a million foreign visitors and American citizens returning to the U.S.
It's a good idea to familiarise yourself with what to expect and border restrictions for entering the United States.
4. Federal law versus State law
Aside from just sales tax, the law of each U.S. state differs according to their constitutions, governments, and courts.
Federal law has jurisdiction, with exceptions, overall state laws. If you are traveling between states, be mindful of the rules that apply to each, as well as how the differing time zones may affect your travel.
5.    Time Zones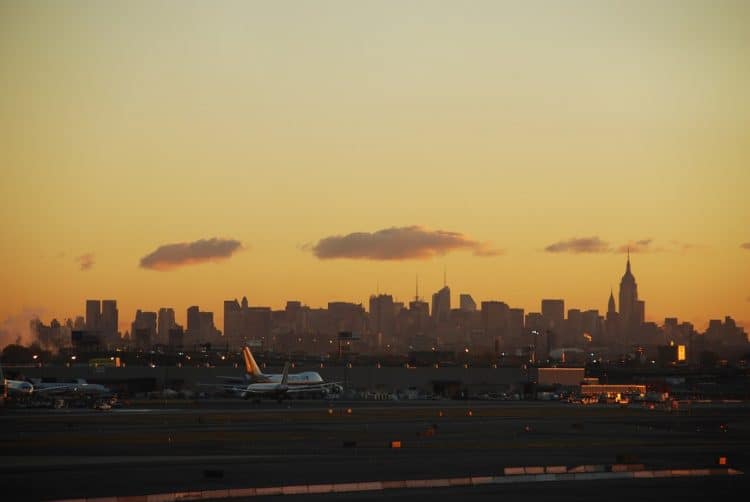 The continental U.S. has four time zones, which should not affect you unless you plan to cross the zone lines.
From decoding the departure and arrival times of your state-to-state flight to planning your itinerary on arrival in a new zone, it's worth taking these into consideration.
6. B-I-G doesn't begin to describe the United States
As one of the largest countries in the world (even bigger than China, in fact) the United States stretches over a whopping area of land, with incredibly diverse geography.
Totalling 50 states, that cover 3,677,649 square miles (or 9,525,067 square kilometers), big is an understatement when referring to the U.S. Dotted with historical landmarks, impressive natural beauty, and diverse influences, each state has its own unique appeal.
7. How to get around the U.S.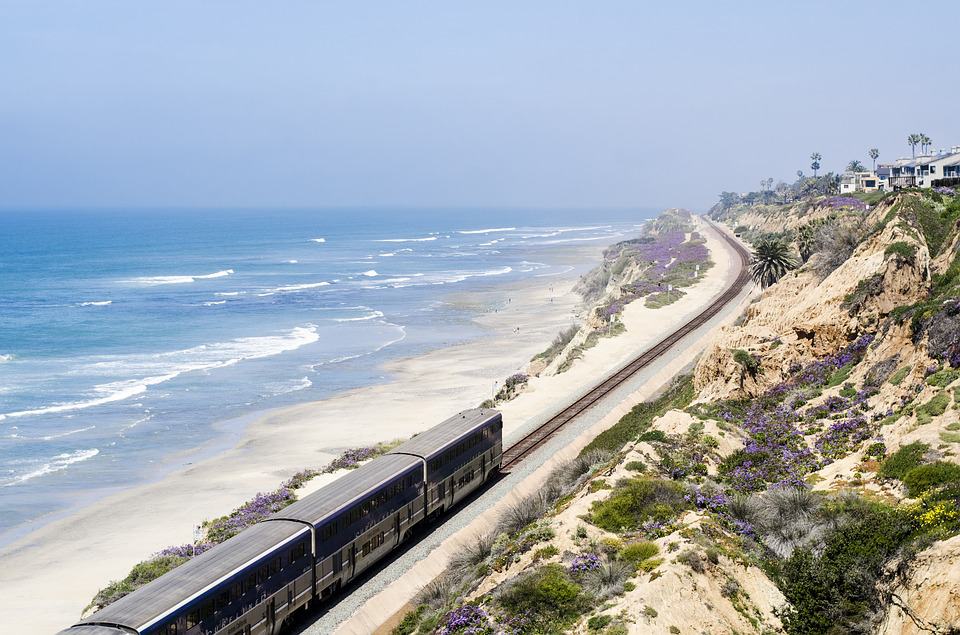 Given just how large the U.S. is, it would be a good idea to do some research in advance on how you'll get from state to state.
Depending on how much time you have to travel, and what you would like to see, some of the reliable options at your disposal include:
Rental car – Soak up the wide-open spaces on your very own road trip of the U.S.
Train – Traveling by train in the U.S. is not only a romantic mode of transport, but a great option to see the country in ways that you would otherwise miss by car or plane.
Bus – A great long-haul option with plenty of stops if you plan on seeing a lot. There are actually lots of benefits to using public transport.
Plane – Albeit the fastest way to travel, you may long for the road and the spontaneous adventures it offers.
8. Is tipping expected?
The subject of tipping in a foreign country can be somewhat of a grey area.
Not sure what the 'tipping in America dos and don'ts' are?
Generally left to your discretion, there's sort of an unwritten rule that 15-20% be added to your restaurant bill.
Waiters get paid minimum-wages, so they really do rely on tips. The same applies to tipping a taxi driver and the like.
9. Sales tax on your bill
Sometimes the pricing you see excludes local sales tax, so depending on the state you are visiting, be ready to pay an additional amount on your purchases ranging from 8-10%.
10. What Not To Do in America
Just as there are plenty of things to do in America, there are also some things not to do in America too. And mostly this would apply to any foreign country you visit.
For example, don't forget to buckle up and don't be tempted to use your mobile phone (in any way) while driving. B
ut more than that, be mindful not to say disrespectful things about America or the American flag.
But do share (respectfully) a little of your culture when the opportunity arises!
Tips for Travelling to America
If this is your first trip to America, then use this as a rough guide to give you a better understanding of the U.S. But most importantly, go with an open mind and an open heart and embrace the trip ahead.
Have you traveled recently to the United States?
We would love to know more about what you experienced, and your recommendation of the most important things to know about America before going!