Are you wondering if Riyadh is worth visiting? Here are 10 reasons why it might be worth visiting.
Riyadh, the capital of Saudi Arabia, in the UAE, is an amazing city that should not be missed.
From ancient mosques and an immense shopping district to modern skyscrapers and cultural museums, Riyadh has something for everyone.
Whether you're a culture enthusiast or a thrill-seeker looking for adventure, Riyadh has what you need.
Experience its unique cuisine, visit historic monuments, and learn about its long history at national parks. With its stunning architecture and friendly locals, Riyadh is an unforgettable destination in the Middle East!
Here are 10 reasons you should visit Riyadh.
10 Reasons to Visit Riyadh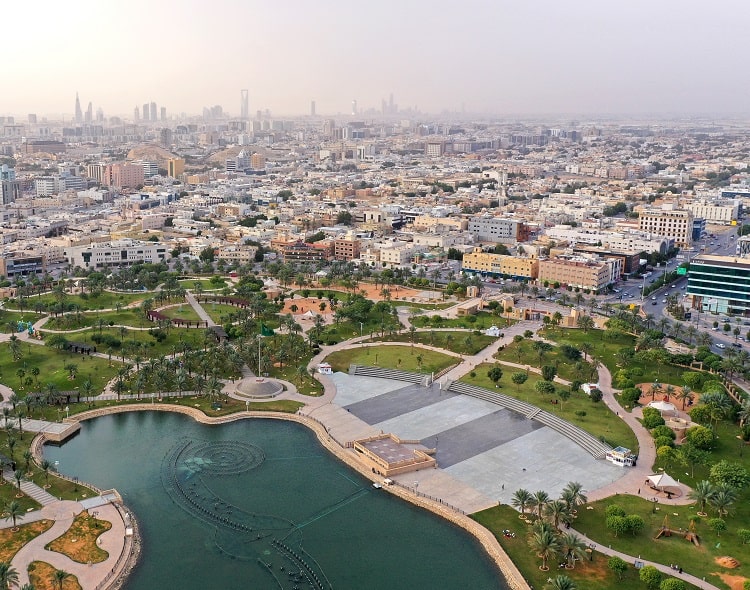 Riyadh is a great destination for travelers who love to explore new cultures, try unique cuisine, and get off the beaten path.
With its bustling souqs, vibrant nightlife, and beautiful architecture, Riyadh offers something for everyone!
Whether you're looking for an immersive experience in centuries-old tradition or just some good old-fashioned sightseeing, Riyadh won't disappoint.
So is Riyadh worth visiting? The answer is yes and here are some reasons why we think it is worth a visit.
1. Visit a Beautiful UNESCO World Heritage Site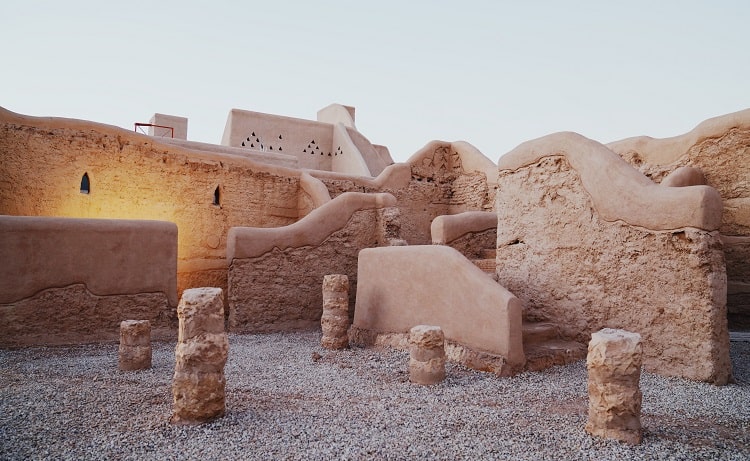 Riyadh is home to one of the most stunning UNESCO Heritage sites in the world.
Diriyah, the first capital of Saudi Arabia, is a must-see for its historical significance. It was founded in 1446 A.D. by Muhammad bin Saud and served as the seat of government until 1818, when it was occupied by forces from Egypt.

After a 30-minute ride from Riyadh, visitors will be in awe as the view of Diriyah comes into view. Its crumbling mud-brick walls, decimated mosques, and ancient ruins are the only reminders of its former glory.
The best way to get to Diriyah and learn about the history there is to book this half-day tour to Diriyah from Riyadh.
2. Explore the Desert Landscape
The desert landscape around Riyadh is stunningly beautiful, with rolling sand dunes and Bedouin villages dotting the horizon.
We recommend you head to the dunes and rocks of Al Thumama desert which are perfect for an outdoor adventure. The best way to enjoy the desert is to book a desert quad bike and camel riding safari from Riyadh.
3. See the Edge of the World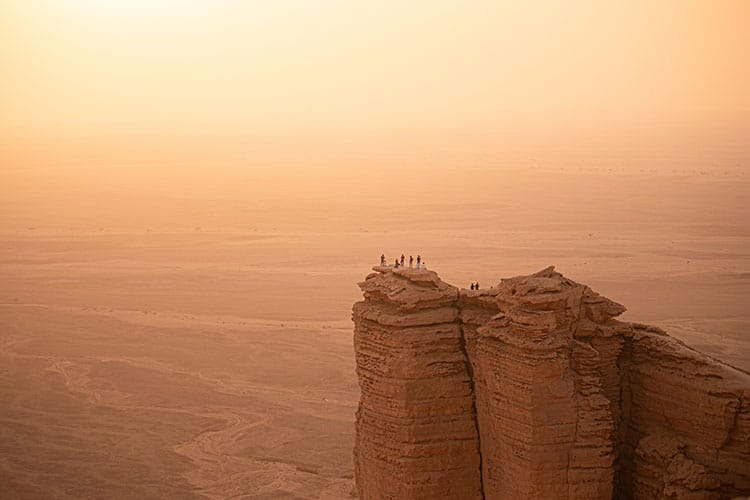 The Edge of the World in Riyadh boasts dramatic cliffs (with a 1000-foot drop) and panoramic views. Positioned atop the escarpment, you can enjoy an uninterrupted horizon view. It might remind you of the Grand Canyon in Arizona
Sunset is the perfect time to immerse yourself in its magical ambiance.
To visit, I highly recommend booking a tour for a safer and smoother experience, considering the rough and perilous roads nearby. The drive takes approximately 2 hours, and there's a lack of signs and lighting at night, so relying on professionals is the better choice.
You can book a popular Edge of the World day tour here.
4. Experience Arabian Tradition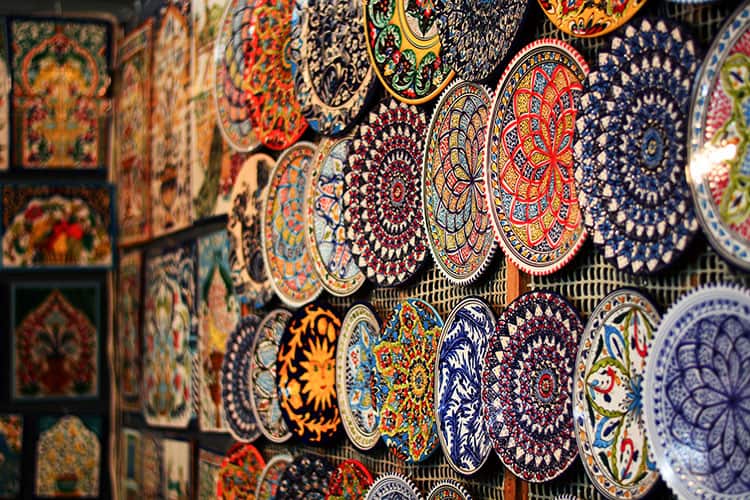 Immerse yourself in true Arabian culture with visits to ancient souqs and Bedouin tents scattered throughout Riyadh.
Souks, or traditional markets, are at the heart of Riyadh's culture. You can find everything from spices and handicrafts to jewelry and traditional clothing in these colorful bazaars.
The most popular souk is Souq-al-Zal, in the Diriyah neighborhood. It is the oldest souk and Riyadh and has the biggest antique marketplace.
Or head to the gold souqs in Al Batha and Bab Makkah for some serious bling!
5. Explore the Palaces, Castles, and Fortresses of Riyadh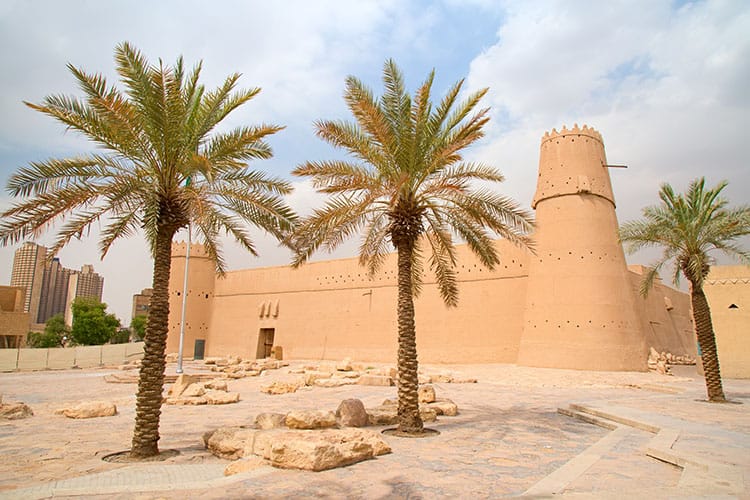 No visit to Riyadh would be complete without taking a trip to the historic Al Murabba Palace. This imposing palace was built in 1938 and offers visitors a glimpse into the royal past of Saudi Arabia.
Then there is the Masmak Fortress. This impressive castle was instrumental to the founding of modern-day Riyadh. It's been carefully restored to its former glory, making it an incredible sight to behold.
And lastly, the Qasr Al Anakar (or Tharmda Fort) in Riyadh is a must-see! Built in 1724 AD, this palace has traditional architecture and stunning views to enjoy.
6. Experience the Saudi Arabia Maldives
With its clear skies all year round, Riyadh is perfect for sunbathing, swimming or just lounging around in the heat!
When visiting Riyadh, make sure to include a visit to Umluj Beach, also known as the "Saudi Arabia Maldives", in your itinerary.
Umluj Beach boasts silky island sand, shallow shores, and crystal clear waters offering breathtaking views of the Persian Gulf.
7. Sightseeing in Riyadh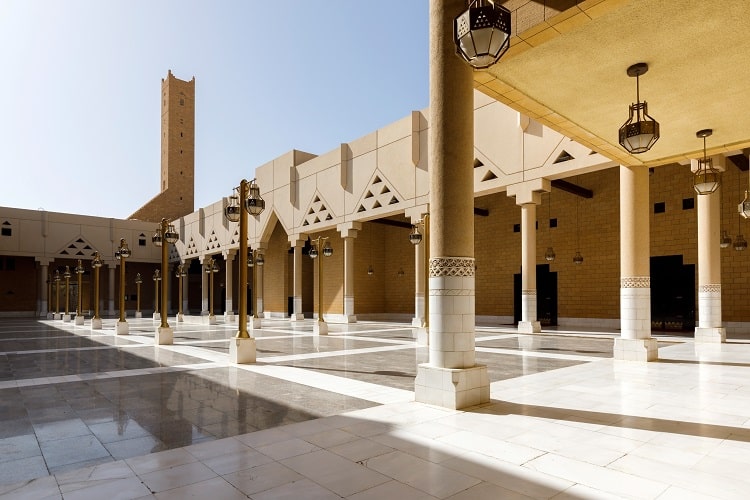 From iconic mosques like Imam Turki bin Abdallah Grand Mosque to stunning parks like Murabba Historical Park, there's plenty to see and do in Riyadh!
We recommend you visit the Al Masmak Fort, the National Museum, Deera Square, Al Rajhi Mosque, King Khalid Grand Mosque, and the Riyadh Zoo Monument.
Each of these places offers a unique experience that will help you understand the culture and history of Riyadh.
Check out other popular attractions in Saudi Arabia.
7. Perfect for Nature Lovers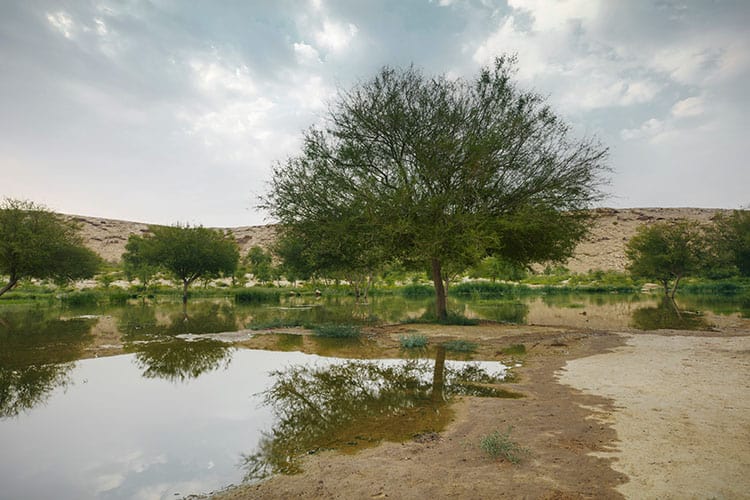 For nature lovers, despite being located in a desert environment, there are many green spaces in Riyadh that create an oasis against the sand dunes around them – perfect for exploring on an afternoon stroll.
There are plenty of parks and gardens to explore in Riyadh. The famous King Fahd Park is a great place to escape the hustle and bustle of city life, with its beautifully landscaped gardens and tranquil fountains.
There's also Wadi Hanifah Park, which offers fantastic views over the city from its scenic hilltop location.
8. Delicious Traditional Cuisine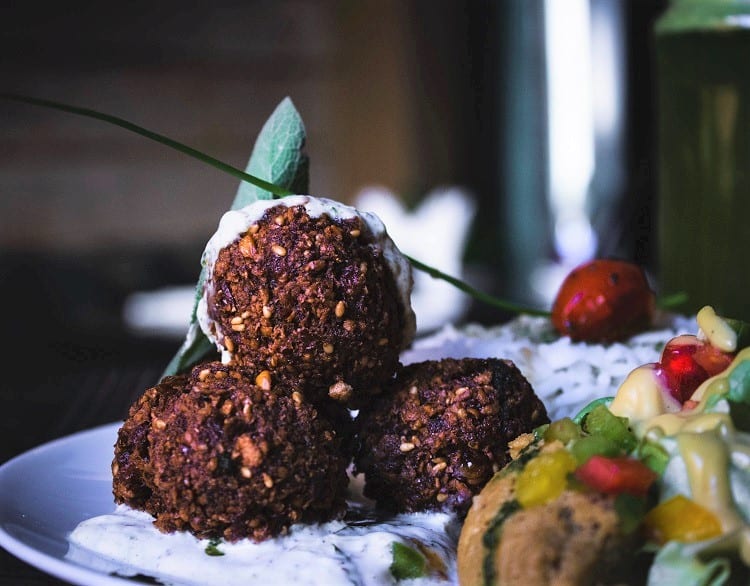 Food lovers can satisfy their taste buds with the delicious traditional cuisines of Saudi Arabia, like Kabsa, Shawarma, Mutabbaq, Saleeg, and Falafel.
You can find these vegetarian and non-vegetarian dishes in all the local restaurants and roadside eateries in Riyadh.
Dajaj Mashwi, Martabak, Tharid, Gurshan, and Hininy are other tasty Arabian dishes that foodies cannot miss while visiting this city.
Eating Customs in Riyadh
Generally, every Saudi feast begins only after the eldest member of the group starts eating. Utensils are not required for serving many Arabian dishes.
People use only their right hand for eating, as it is against Muslim rules to use their left hand for dining. Guests should thank the host for food before leaving the dining table.
9. Shop Till You Drop in Riyadh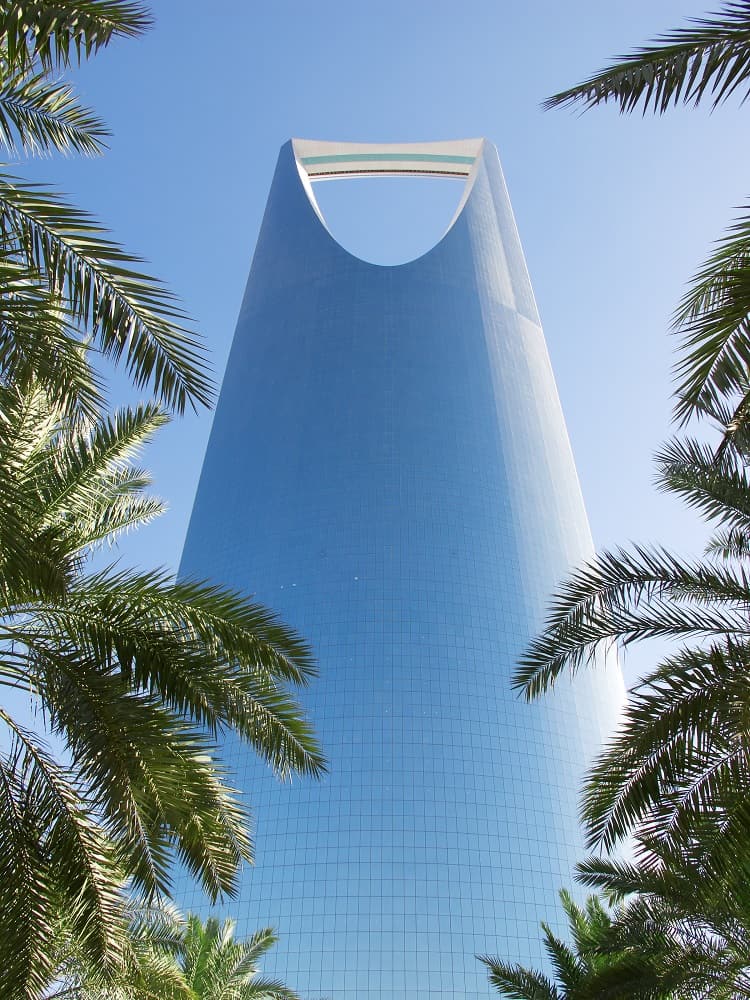 Three world-famous shopping malls in Riyadh are Kingdom Center, Centria Mall, Al Faisaliah Mall or Star Dome, Granada Mall, and Al Nakheel Mall.
Tourists also enjoy visiting the souqs or street markets here, like Bisht Souq, Souq Makkah, Riyadh Seasonal Dates Market, and Souq Al Zel.
---
10. Visit One of the Oldest Geological Landmarks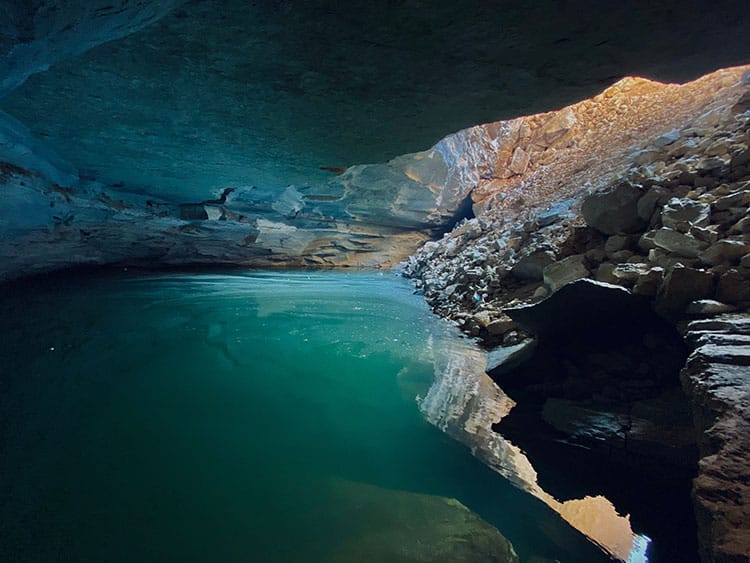 Heet's Cave is a natural cave located 45 minutes southeast of Riyadh city, near Alkharj. If you happen to visit on a good day, you might be able to swim in the aqua-green, subterranean pool, however, I have heard of reports that recently the water is murkier with trash lying around.
So whilst it might not warrant a special day trip, if you happen to pass by, make sure to stop and check it out.
---
Additional Information To Plan Your Trip to Riyadh
So is Riyadh a good place to visit? We think so!
If you've made up your mind to visit Riyadh and want to dive into the nitty-gritty of planning, here's some additional information to help you get started on the right foot.
1. Where to Stay in Riyadh
For tourists seeking accommodation near popular attractions, Olaya Street is an ideal choice with its proximity to the Kingdom Center and Al Faisaliah Tower.
Another highly sought-after location for visitors is Al-Murabba, situated near the renowned Masmak Fort.
These areas boast a wide range of hotels catering to various budgets, ensuring options for every traveler.
We love to book our hotels on Booking.com as you can work your way up in their membership to get discounts, free upgrades, and free breakfast. Click here to look through the list of the top 10 best hotels in Riyadh.
---
2. What to Wear in Riyadh
In Riyadh, both men and women are expected to adhere to a conservative dress code.
This means wearing attire that covers the knees and shoulders, in line with the modest standards of Saudi Arabia.
While tourists are not required to don traditional Arabian clothing, it is advised to avoid sleeveless or excessively short outfits when visiting this city.
By respecting these guidelines, visitors can ensure cultural sensitivity while exploring Riyadh.
---
3. How to Get Around Riyadh
Riyadh boasts an extensive network of affordable minibusses that cater to passenger transportation.
Moreover, the city offers convenient access to two operational subway metro lines.
For those exploring Riyadh, an abundance of white-colored taxis are readily available, ensuring hassle-free sightseeing at a mere cost of SR30.
Additionally, tourists can opt to rent cars for comfortable and convenient mobility throughout the city. We prefer renting our cars through Discover Cars (they typically have the cheapest prices for car rentals!).
---
Is Riyadh Worth Visiting? Our Final Thoughts
Is Riyadh good to visit? With its vibrant culture, stunning architecture, and unique attractions, Riyadh is an amazing destination to explore.
Whether you want to take a leisurely stroll through King Fahd Park or learn about Saudi history at Al Murabba Palace, there's something for everyone in this bustling city.
So get ready and start planning your trip today!