Riyadh is the capital city of Saudi Arabia, in the UAE, and it is also known to be the largest city in the Middle East.
This densely populated city is also famous as a tourist destination, as it houses several architectural wonders and historical sites.
8 Reasons Why You Should Visit Riyadh
Riyadh is a modern city, which is marked with the best golf courses and also sand dunes in the desert near this city.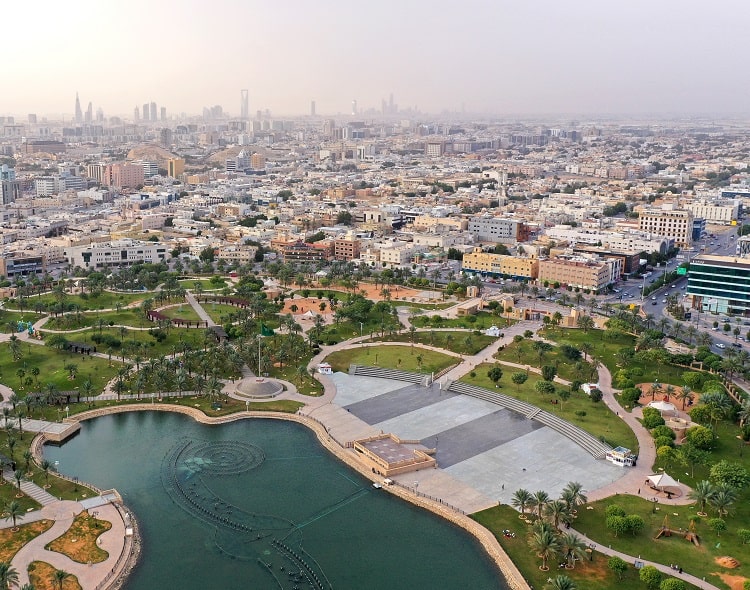 Being the capital city, it houses some world-class shopping malls, one of which is on a skyscraper, where tourists do not miss visiting the Skybridge connecting two towers of this unit.
The typical Saudi Arabian cuisines attract food lovers that are available in all ranges of prices in hotels and restaurants in this city.
So is Riyadh worth visiting? The answer is yes and here are some reasons why we think it is worth a visit.
1. It Is Cheap to Get There
The easiest way to reach Riyadh is to avail of the flights that carry passengers to King Khalid International Airport (RUH).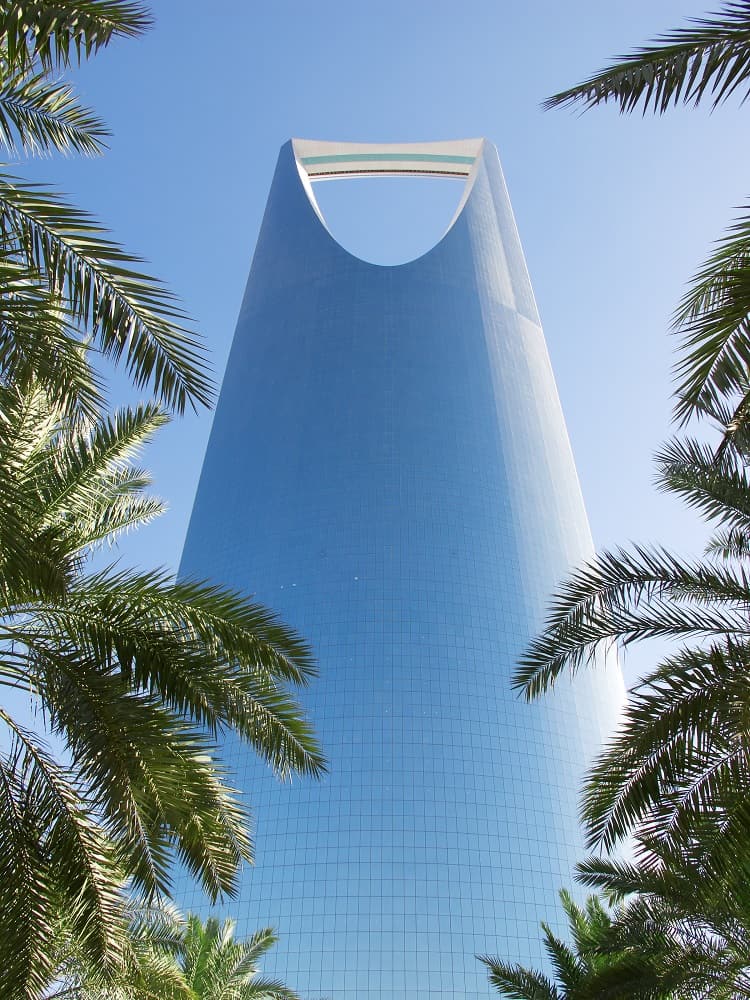 The cheapest time to visit Riyadh is the month of April, which is the offseason in the local tourism industry, due to a very hot climate.
The costs of Economy Class on most flights are far cheaper than the Business Class or First Class of these flights.
2. Befriend Budget Airlines
Several airlines offer cheap flight tickets for flying to Riyadh from different cities across the globe. However, last minute flight booking is always costlier for passengers; compared to air tickets purchased at least a month before the scheduled date of departure.
Etihad, Emirates, Flynas, Saudia, and EgyptAir offer affordable air tickets on direct flights to Riyadh airport. It is best to compare online the prices of flight tickets offered by all airlines, to find the cheapest one.
3. Religious Respect in the Riyadh
Sunni Islam is the official religion of Saudi Arabia and all citizens of this country belong to this religion.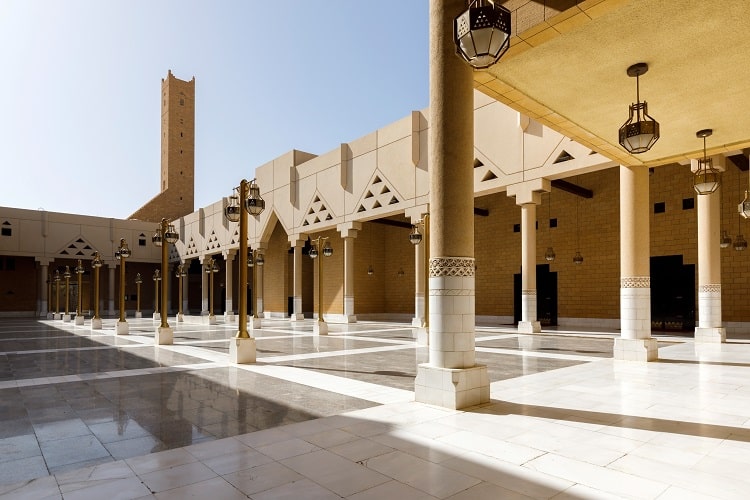 However, non-Muslim tourists do not have any restriction in practising their religious activities in private while visiting Riyadh. But they are allowed to encourage local Muslims for following other religions.
4. Languages in Riyadh
The official language of Saudi Arabia is Arabic. Thus, all local people usually converse in this language only. However, English is taught as the second language in all schools of this country. So everyone can communicate fluently in English with foreign tourists.
Moreover, there are many other languages spoken here too. Urdu, Turkish, and Farsi are other languages spoken by many people in Riyadh as well.
5. Lifestyle & Culture of Riyadh
People living in Riyadh follow the Islamic culture, as all citizens are Muslims here. They strictly observe all Islamic rituals, like praying 5 times a day.
All kinds of alcoholic beverages are prohibited all over Saudi Arabia. Tourists enjoy various cultural events and exhibitions organized by the Department of Culture in Riyadh.
The annual Jenadriyah National Culture and Heritage Festival is held to encourage the traditional poetry, folk dance, and music of this land.
6. Pamper Your Taste Buds (Food)
Food lovers can satisfy their taste buds with the delicious traditional cuisines of Saudi Arabia, like Kabsa, Shawarma, Mutabbaq, Saleeg, and Falafel.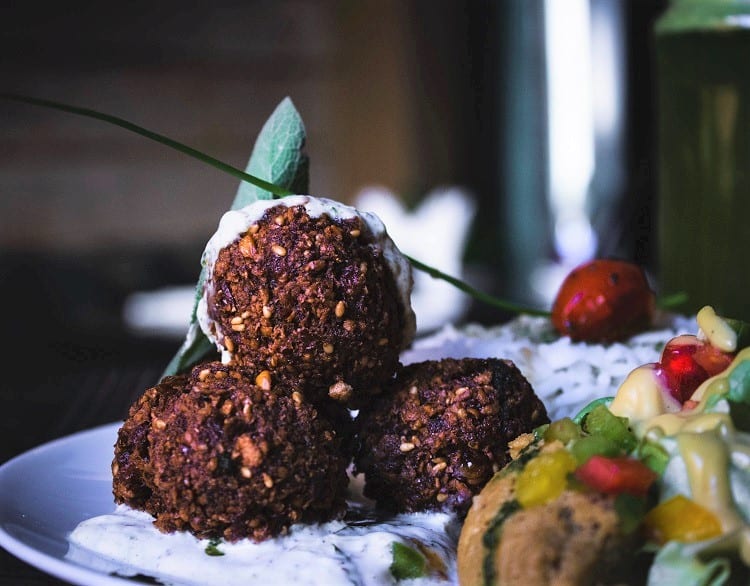 You can find these vegetarian and non-vegetarian dishes in all the local restaurants and roadside eateries in Riyadh. Dajaj mashwi, Martabak, Tharid, Gurshan, and Hininy are other tasty Arabian dishes that foodies cannot miss while visiting this city.
Eating Customs in Riyadh
Generally, every Saudi feast begins only after the eldest member of the group starts eating. Utensils are not required for serving many Arabian dishes.
People use only their right hands for eating, as it is against Muslim rules to use their left hand for dining. Guests should thank the host for food before leaving the dining table.
7. Most Popular Attractions in Riyadh
The most famous tourist attractions in Riyadh are Al Masmak Fort, National Museum, Deera Square, and Riyadh Zoo.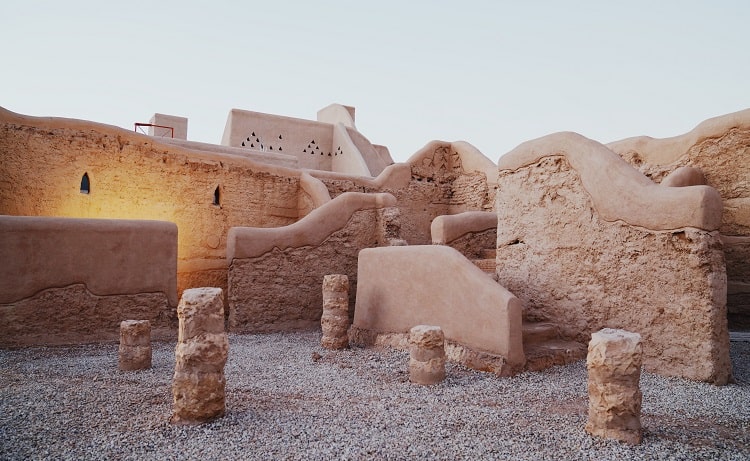 Ad-Diriyah is declared as a World Heritage Site by UNESCO, due to the rich historical value of this ancient capital of Saudi Arabia.
King Abdul Aziz Historical Center holding Murabba Palace is considered to be the cultural base of this city.
Check out other popular attractions in Saudi Arabia.
8. Markets and Shopping in Riyadh
Three world-famous shopping malls in Riyadh are Kingdom Center, Centria Mall, Al Faisaliah Mall or Star Dome, Granada Mall, and Al Nakheel Mall.
Tourists also enjoy visiting the souqs or street markets here, like Bisht Souq, Souq Makkah, Riyadh Seasonal Dates Market, and Souq Al Zel.
Where to Stay in Riyadh
As most tourists want to stay close to maximum tourist attractions, Olaya Street may be the best place that houses Kingdom Center and Al Faisaliah Tower.
Al-Murabba housing Masmak Fort is another popular place for tourist accommodation. There are plenty of hotels in these places, where rooms are available within all budgets.
What to Wear in Riyadh
Conservative dress is preferred in Riyadh for both men and women. They need to wear dresses that cover their knees and shoulders, which is the modest dress code in Saudi Arabia.
Though tourists do not need to wear the traditional clothes of local Arabians, they should not wear sleeveless or too short attire while touring this city.
How to Get Around Riyadh
There is a network of minibuses in Riyadh that carry passengers at affordable costs. Two subway metro lines are now in operation in this city.
Plenty of white-coloured taxis are available on the roads of Riyadh and tourists can enjoy sightseeing in this city for only SR30.
They can also take cars on rent for moving around comfortably in this city.