If you're lucky enough to live in Los Angeles you know there is no shortage of things to do. If you're visiting the City of Angels you might want to tack on another day or two to explore the surrounding area.
Los Angeles is a pretty exciting town, but sometimes you just need a change of scenery and a breath of fresh air. Luckily, LA is surrounded by an astonishing range of destinations seemingly designed for brilliant day trips and awesome getaways.
That being said, whether you are an Angelino in need of a different view, or if you're in Los Angeles for a cruise and want to explore a little further afield, these are some of the best day trips you can take from the City of Angels.
Top 6 Day Trips From Los Angeles
Check out our 6 top-rated day trips from Los Angeles here:
1. Joshua Tree National Park
With its alien landscape and metaphysical flair, the stunning scenery of Joshua Tree has been a beacon for an alternative day-tripping crowd for years.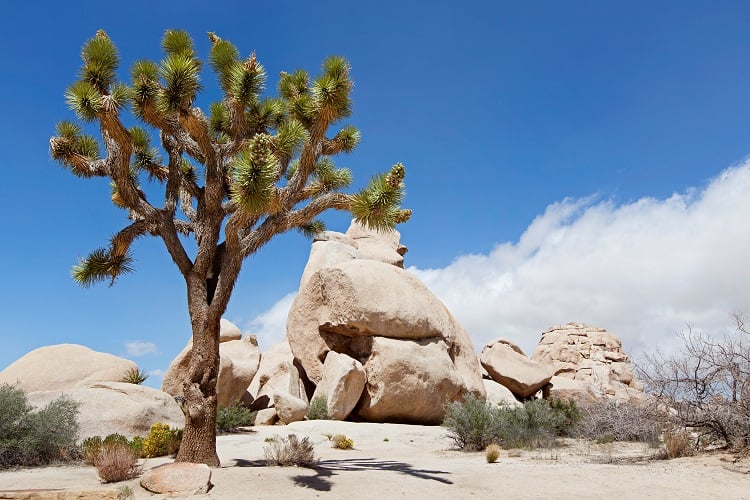 The gorgeous national park with its iconic cacti is perfect for lovers of the great outdoors, but there's also a surprising number of cool places to eat and drink as well.
Pappy and Harriet's is a charming little honky-tonk bar in Pioneertown, while the Joshua Tree Saloon at the park entrance looks like it fell straight off the set of a classic Western movie.
The National Park is just a skip away from Palm Springs with midcentury vibes galore! You can easily make a day trip out to see Joshua Tree but if you'd like to stay overnight Palm Springs has some lovely boutique hotels to relax after a long hike.
2. Big Bear
If the idea of getting away from it all with a trip to the mountains appeals, then Big Bear is the day trip for you.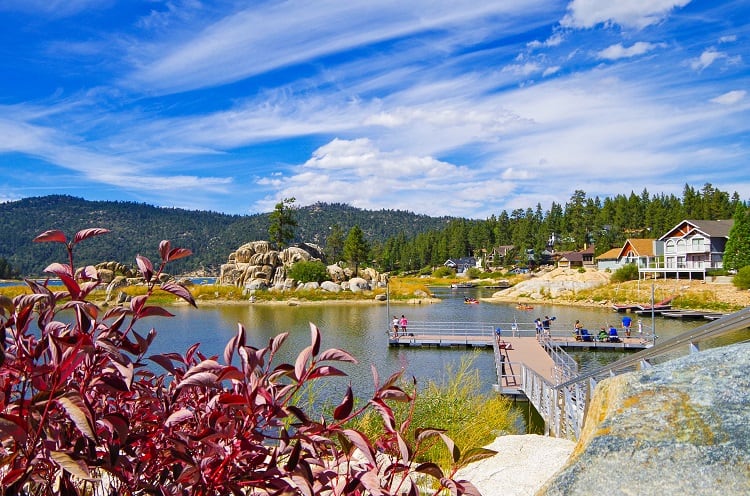 A delightfully sleepy mountain town with stunning hiking trails, a breathtaking lake, top quality antiquing, and some of the most beautiful spring wildflowers you will ever see.
Drive along The Rim of the World, check out the brews at the Big Bear Lake Brewing Company, and cap off a busy day with an enormous pie at Saucy Mama's Pizzeria.
3. Ojai
Ojai is all about weirdness. An eclectic, alternative community of artists and creatives, this picturesque little town is perfect for a relaxing weekend of authenticity and artisan crafts.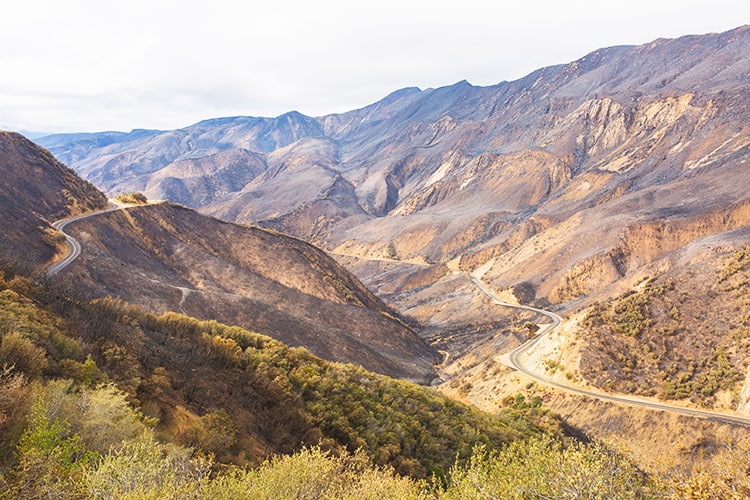 Spend the day wandering between the local winemakers and craft breweries, or unwind completely at the Ojai Valley Inn and Spa. If you feel a little more active, the Mob Shop Bicycle Tour is a great way to explore the area on two wheels.
4. Solana Beach
San Diego U.S. itself is a pretty great option for a day trip, but the beach towns just north of the city are perfection personified.
Solana Beach is one of the best, a laid-back, blissed out stretch of sand just a couple of hours from LA by car or Amtrak, and is usually surprisingly free of other tourists.
If you're into surfing the northern tip of the beach has great swells. Grab brunch at the Naked Cafe before sunning yourself on the beach or browsing the Cedros Design District.
If you are staying for the evening, don't miss dinner at Bangkok Bay, which serves up some of the best Thai food in the state.
In case you are wondering how to get to San Diego from LA, check out this guide on traveling from Los Angeles to San Diego by bus.
5. Coronado
For beach lovers, there is no better place to escape to than Coronado. Regularly at the top of lists of best beaches in the country, its long, wide, fine-grained beaches feel virtually empty, and the weather is perfection all year round.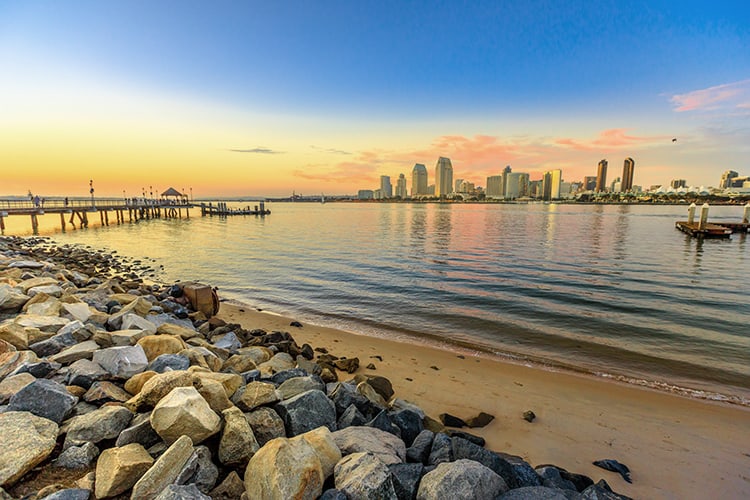 The iconic red roofs of the Hotel Coronado are a must-see, and there is a huge range of excellent eateries in town, but the main reason to come to Coronado is simply to relax on the sand.
6. Oxnard
Combine a day trip with a mini California road trip, and head up north up the Pacific Coast Highway until you hit Oxnard.
Nicknamed 'the strawberry capital of the world', Oxnard is surrounded by strawberry fields as far as the eye can see, and is a fantastic place to indulge in a little pick-your-own produce fun.
If you don't fancy doing it yourself, every road is lined with stalls and stands overflowing with ripe, aromatic berries. Fruit lovers only have to worry about being able to carry everything they buy!