One great way to shake up your weekly routine is by taking a road trip with your family or friends.
Not only will you get to see new destinations, but you'll witness a vast array of remarkable coastal views, rugged cliffs, rich forestry, desert terrains, and stunning valleys.
Tip: Did you know that we have created a travel journal for your kids to enjoy the trip to the fullest? Check out the journal here.
7 Road Trip Destinations in the US
Here are seven worthy road trip destinations in the US:
1. Pacific Coast Highway (California)
The Pacific Coast Highway is one of the best highways for a road trip. You can start in San Diego, and the route will take you through coastal sceneries in California.
You will also go through the famous Highway 1, going north to see Monterey's seaside town. There are also plenty of gorgeous Oregan Coast towns to stop at and explore.
Bandon is a captivating seaside town with an array of delightful eateries and charming shops. One of its notable attractions is the Face Rock State Scenic Viewpoint, showcasing the PNW's most breathtaking and distinctive sea stacks.
---
2. Going-to-the-Sun Road (Montana)
A famous road that hugs the jagged cliff of the Glacier National Park in Northwest Montana gives you an unforgettable road trip.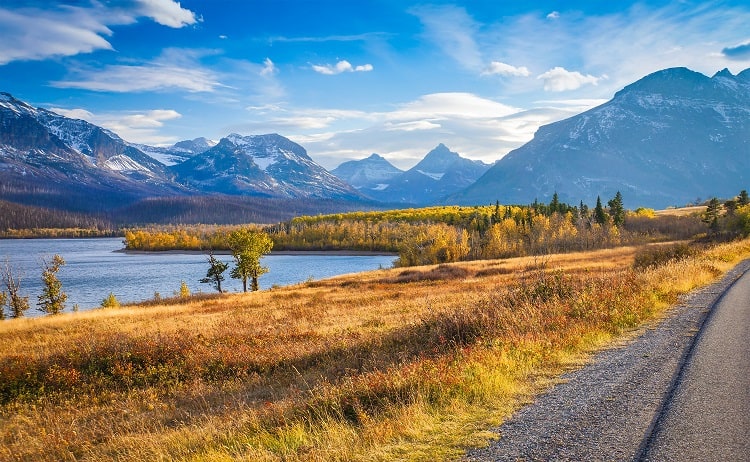 The journey can take you to the vibrant green forests alongside Lake Mac Donald, then through the valleys with covered glacial mountains. You will also have the chance to see mountain goats, bighorn sheep, and other wildlife.
---
3. Blue Ridge Parkway (Virginia)
A stretch of 469 miles connecting Shenandoah National Park to the Great Smoky Mountains National Park in North Carolina, the Blue Ridge Parkway drive will give you stunning views that are sure to be memorable.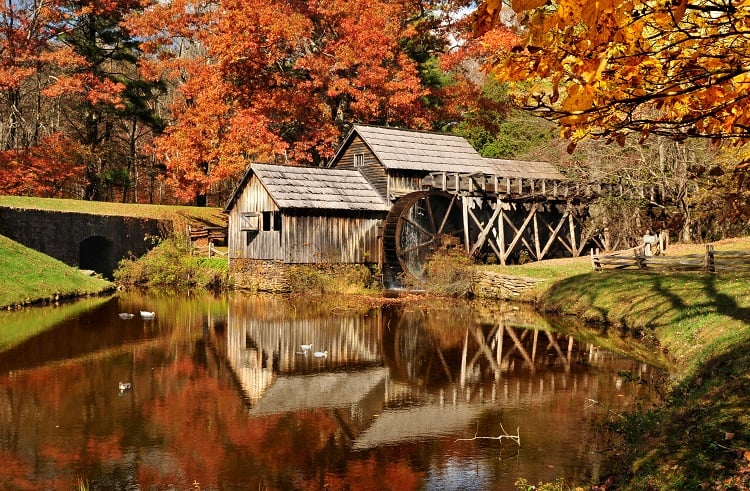 The absence of billboards, commercial traffic, and industrial towns along the way is sure to help you unwind, and the imposed 45 mph speed limit allows for a relaxed drive with breathtaking views.
---
4. Olympic Peninsula (Washington)
The Olympic Peninsula gives you a long 330-mile loop expedition.
If you start in Seattle (maybe add in a few days to explore Seattle and try out some Ferry Rides in Seattle), you will be able to experience the impressive views of the White Mountain tops, fantastic shorelines, surging waterfalls, small-scale logging towns, and the enchanting Lake Crescent.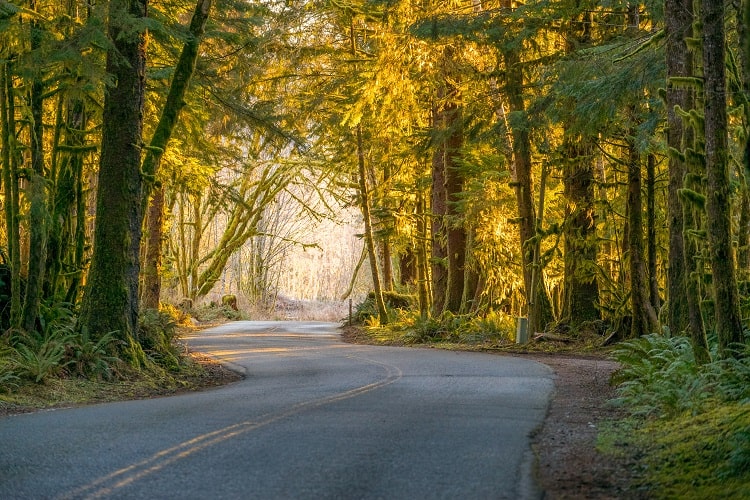 You can also trek to the Hoh and Quinault rainforests right in the middle of the national park.
---
5. Brandywine Valley (Pennsylvania and Delaware)
The Brandywine Valley has a short distance of 19 miles, but a road trip through it will take you to historical sceneries.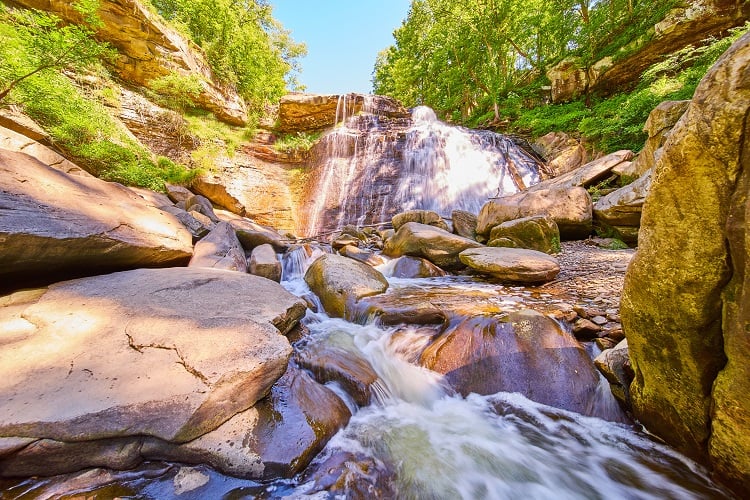 There is a stunning route between South Pennsylvania and North Delaware with a scenic chateau with historic summer estates.
The wildflower-lined highway parallels the Brandywine River that has big oak and tulip trees. Don't forget to stop at the 1,077 acres Longwood Gardens to complete your road trip here.
---
6. Cape Cod (Massachusetts)
Cape Cod has one of the most historic and scenic routes to take for a road trip. It has dune lands and some old villages that existed since 1639, and you will also see the old Brewster Store, which opened for business in the 1850s.
There are also pine and oak forests, and a couple of ponds in the Nickerson State Park.
Tip: Are spending more time in Massachusettes, and traveling to Boston too? Check out what to do in Boston and joining on one of the Boston Food Tours.
---
7. Historic Columbia River Highway (Oregon)
The Historic Columbia River Highway has a distance of 23 miles and is one of the oldest scenic destinations for a road trip. It is now a National Historic Landmark because of its majestic views that you can experience on your journey.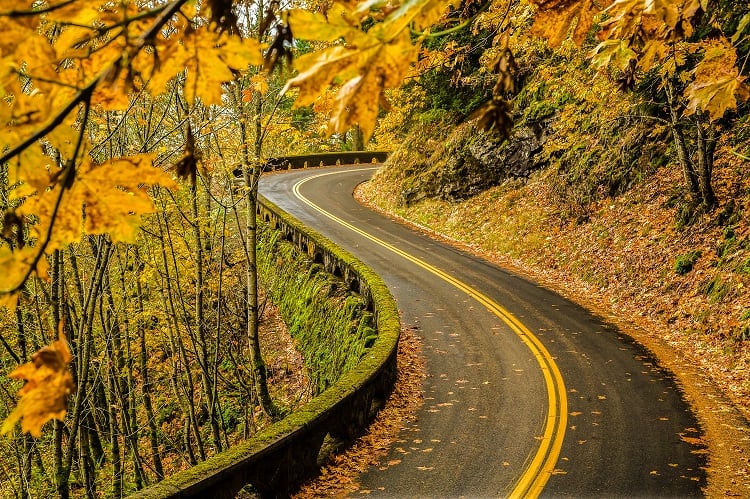 You may start in Troutdale, and witness marvellous attractions like the Vista House, where it sits at 700 feet above the majestic Columbia River.
As you drive along this highway, you will enjoy the gushing of a series of waterfalls from the cliffs. Prepare yourself for a couple of road tunnels that dissect through the Cliffside, giving you impressive views.
---
Plan Your Trip
If you plan to take an epic road trip, be sure to prepare everything to avoid inconveniences. Accidents can be a hassle so make sure that you have everything laid out.
In fact, it may be necessary to know that you have law firms like Herrman & Herrman that can assist you if you get into an accident. It is better that you know some laws and regulations of the state that you will traverse.
Lastly, try to relax and absorb the beauty of nature that you will experience on your road trip.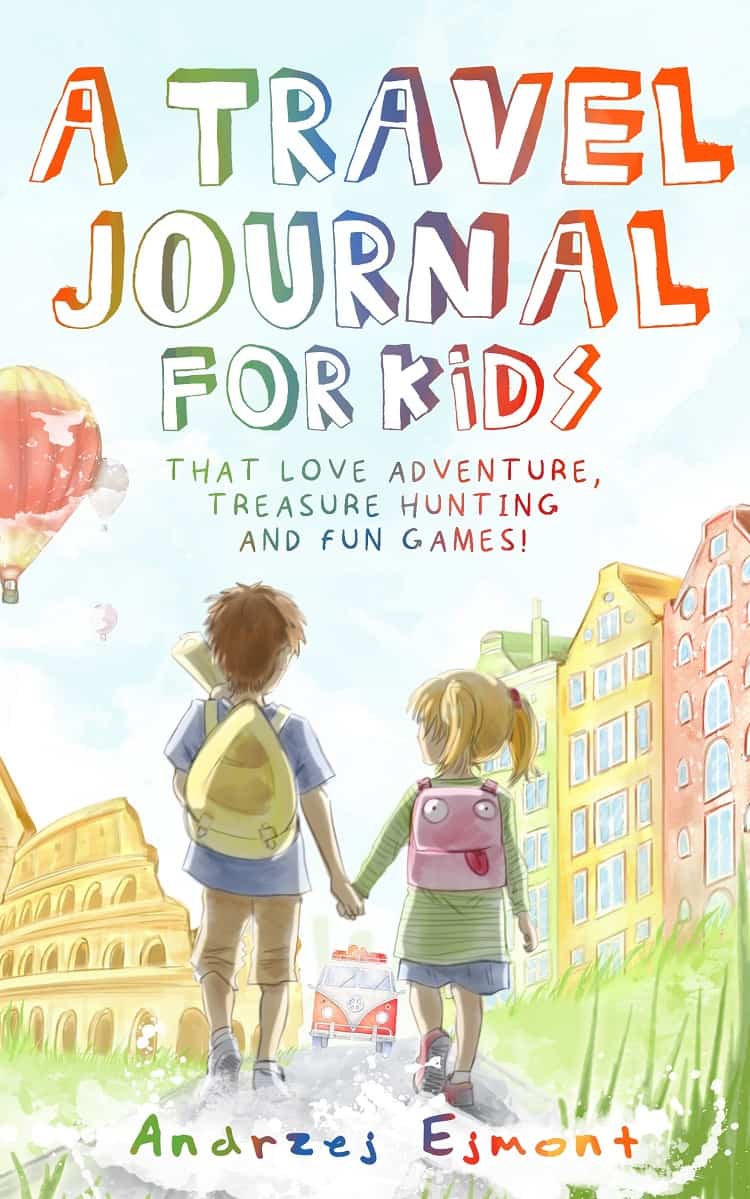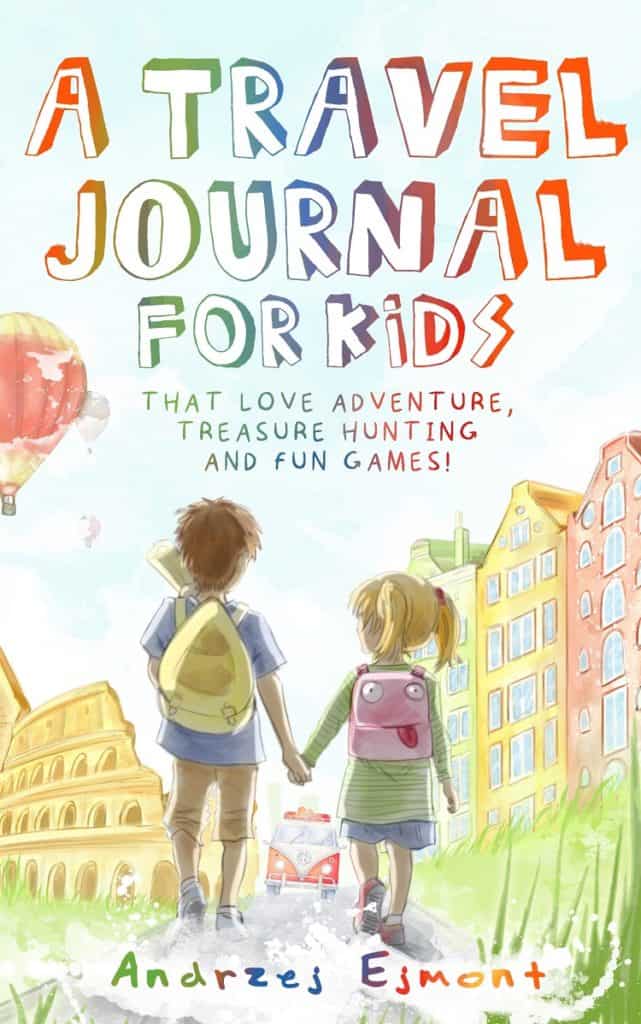 Click the button and get your copy of the "A Travel Journal for Kids" on Amazon now: