Welcome to a city bursting with vitality and a profound sense of soul, known as New Orleans.
Each corner resonates with a vibrant energy, and every jazz note transports you into its cultural richness.
Within this lively metropolis, where historical structures stand tall and tantalizing cuisine awaits, a weekend offers a glimpse into the essence of New Orleans.
Your Weekend in New Orleans Itinerary
If you are heading to New Orleans and wondering what to do in New Orleans for the weekend be sure to keep on reading!
We have put together 6 great itinerary ideas for when in New Orleans to be sure to keep you busy while experiencing this amazing city.
1. Discover the French Quarter and Its Surrounding
Nestled between the lively French Quarter and the serene Garden District, the Arts/Warehouse District of New Orleans is a hidden gem that's been polished to perfection in recent years.
Where once stood forsaken warehouses, now thrive eclectic boutiques, mesmerizing art galleries, chic apartments, and avant-garde restaurants.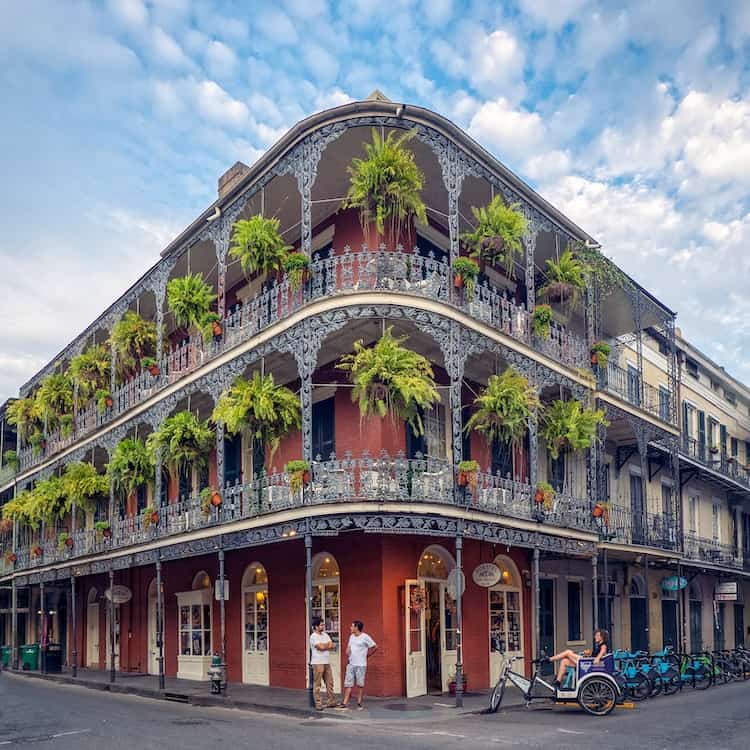 Let your curiosity guide you through the enchanting cobblestone streets, lose yourself in the vibrant art scene, and take a serene walk along the inviting Mississippi.
Don't miss out on the legendary Mardi Gras World, a wonderland where the city's famous Mardi Gras floats are meticulously crafted.
Some floats are such masterpieces that their creation spans almost an entire year, a testament to the festival's reputation as one of the most extraordinary celebrations across the globe.
The Arts/Warehouse District is the heart that pumps life into the body of New Orleans.
It's waiting for you to explore it's every nook and cranny.
You can also get New Orleans Walking Tours to add an extra sprinkle of magic to your unforgettable weekend in New Orleans.
2.   Marvel at New Orleans Architecture
Begin your weekend in New Orleans in the Warehouse District, home to the exquisite Maison de la Luz.
This isn't just any hotel – it's an experience. As soon as you step through the grand entryway of this circa-1908 building, you'll be transported into a world of opulence.
High-ceiling suites that whisper of elegance, immaculately tiled baths that speak of indulgence, and a sumptuous speakeasy lounge that promises unforgettable evenings.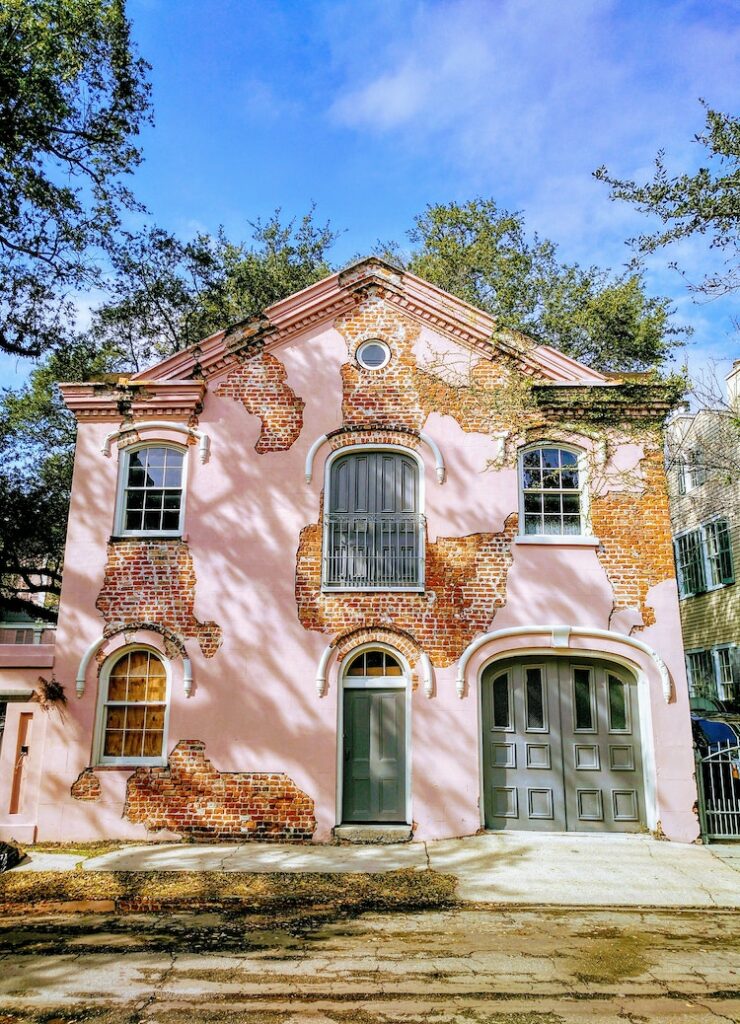 And let's not forget Bar Marilou – this scarlet, boîte-perfect nook is the cherry on top.
Your weekend in New Orleans itinerary has just begun at this point.
Venture into the Lower Garden District on Magazine Street, a haven for shopaholics and foodies, and discover the vibrant Hotel Saint Vincent.
Crafted by Austin-based hotelier Liz Lambert, this place brims with bold hues and a mod-maximalist vibe. It's not just a hotel, it's a testament to the spirited and eclectic soul of New Orleans.
These four luxurious hotels aren't just accommodations – they're gateways into the city's heart.
With rich interiors, fantastic dining options, and photogenic surroundings, they guarantee a weekend in New Orleans that's as enchanting as the city itself.
3. Delight Your Palate with Exquisite Flavors
No visit to this city is complete without indulging in its exquisite cuisine. Embark on a culinary adventure, exploring the unique flavors of New Orleans.
Treat yourself to a hearty breakfast at a local café, complemented by a robust cup of chicory coffee.
For lunch, try some of the Japanese signature dishes at Mikimoto or Origami restaurant.
Don't forget to tantalize your taste buds with mouthwatering pralines and freshly shucked oysters.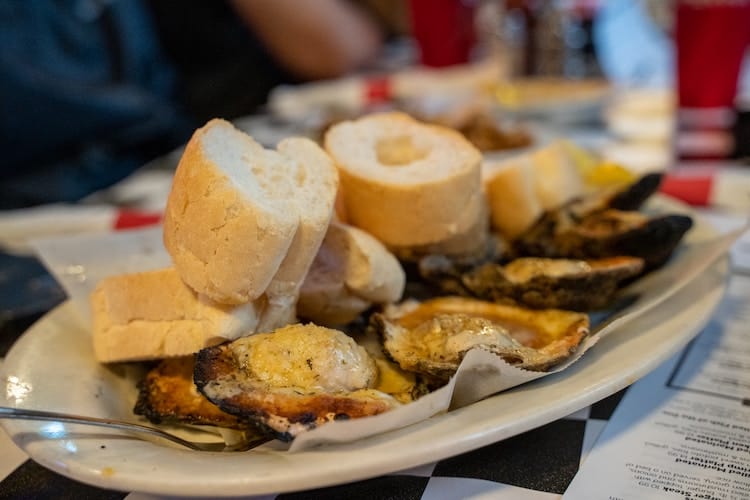 As evening descends, venture into the bustling Frenchmen Street, where a multitude of dining options and live music venues await.
4. Immerse Yourself in the Rhythms of Jazz
Revel in the essence of New Orleans, often hailed as the birthplace of jazz.
Allow the city's music scene to captivate you as you spend an evening exploring lively jazz clubs and bars on Frenchmen Street.
Indulge in the intimate performances by talented local musicians at the renowned Preservation Hall located in the French Quarter on St. Peter Street.
If you crave a livelier atmosphere, head to Frenchmen Street, where the air pulsates with the harmonious blend of jazz, blues, and funk.
Let the enchanting melodies guide you through the night as you sway and lose yourself in the soulful rhythms.
5. Unearth Historical and Cultural Treasures
Beyond the famous French Quarter, New Orleans harbors a trove of historical and cultural wonders.
Embark on a guided tour of the picturesque Garden District, where majestic mansions and oak-lined streets await your discovery.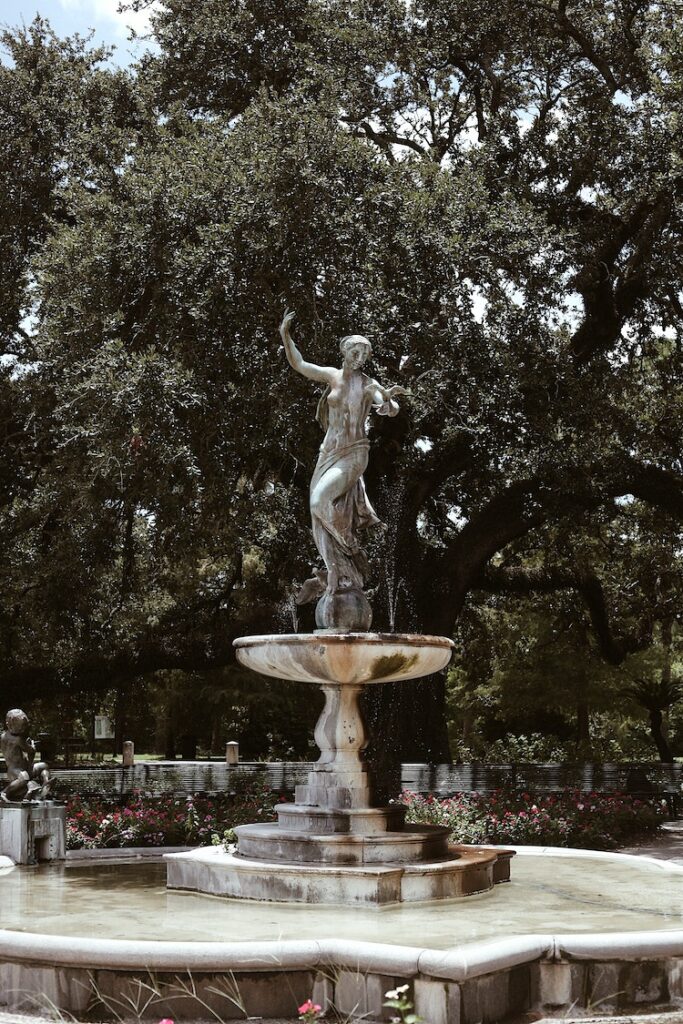 Immerse yourself in the memorable tales told at the National WWII Museum, a renowned organization that illuminates the city's contribution to the struggle that changed the world.
Make time to witness the vibrant and captivating Mardi Gras World, where the creation of magnificent floats for the city's renowned carnival takes place.
6. Experience the Exhilarating Festive Ambiance
New Orleans is synonymous with vibrant festivals and celebrations throughout the year.
Consider it a stroke of luck if you can visit while one of these things is happening!
The city is constantly buzzing with excitement, whether it's for the Jazz and Heritage Festival or the well-known Mardi Gras.
Even outside major festivals, you can still relish the vibrant street culture and impromptu performances that define New Orleans.
Join a second-line parade, where locals parade through the streets accompanied by brass bands, and let the contagious energy sweep you away.
Final Thoughts on What To Do In New Orleans for the Weekend
Let the city's hidden gems surprise you at every turn!
Be it the poignant street murals that tell tales of unrequited love or the historic landmarks tucked away in the charming French Quarter and when the sun goes down, let the lively Bourbon Street sweep you off your feet with its electrifying nightlife.