How many of you love to visit places that or a not so much on the radar for masses of tourists, yet? Azad Kashmir is definitely one of those places.
With its amazing valleys, picturesque lakes, waterfalls and so much more, this destination is surely going to end up on many travelers' bucket lists.
Let's take a closer look into Azad Kashmir and learn a bit more about why some call it a "Heaven on Earth".
Things to Might Want to Know Before You Visit Azad Kashmir
Here is a little about Azad Kashmir for those that like to research:
A Few Details About Azad Kashmir
Azad Kashmir is a piece of land that is known to be self-governed by the local body. That being said, its administration is indirectly handled by the Pakistan government.
It comprises the western part of the Kashmir region and it is separated from the Indian territory of Jammu and Kashmir by the Line of Control (LoC) that is the border here between the two countries.
This land has been a matter of dispute between India and Pakistan since 1947. Punjab province and Khyber Pakhtunkhwa are located to the south and eastern side of Azad Kashmir respectively.
Muzaffarabad is the capital and the largest city of Azad Kashmir. Urdu is the official language of this region.
New Mirpur, Nerian Sharif, Bagh, Rawalakot, Kotli, and Bhimber are other important cities of this self-governed land. Some of these cities are popular as tourist spots while some are well-known for housing universities and colleges.
Best Time to Visit
Tourists find the summer months from March to September as the best time to visit Azad Kashmir.
As this region experiences heavy snowfall during winter, roads remain blocked and not suitable for travel.
The weather remains pleasantly warm from March to May while the rainy season lasts from June to September.
The southern part of this region is quite hot during the summer and it is better to travel there in March and April.
Is it Safe to Travel to Azad Kashmir?
Azad Kashmir is known to be a peaceful place that is safe for foreigners as well.
The crime rate is much lower than in other parts of Kashmir and surrounding areas. However, the buffer zone of 15 miles along the Line of Control is a restricted area, and tourists are not allowed to go there.
They should not take photos of military establishments in this area.
If anyone visits during winter, they need to protect themselves from the chilling cold of freezing temperature there. Foreign tourists can avail of the facility of Airblue online booking to reach this region, by dropping at Islamabad International Airport.
5 Best Places to Visit in Azad Kashmir
Check out some of the most amazing places to visit whilst in Azad Kashmir:
1. Neelum Valley
This valley spreads over a 200 Km area, to the north and northeast of Muzaffarabad. It is the most popular tourist destination in Azad Kashmir, mainly among honeymooners.
People love to visit it for its lush greenery of forests and meadows, freshwater streams and rivers flowing through the valley, and mountains surrounding this place. Dhani waterfall, Rati Gali Lake, Kel, Arrang Kel viewpoints, and Lake Banjosa are the prominent tourist attractions of this valley.
Patheka, Kutton Jagran Valley, Upper Neelum valley, Toli Peer, Taubut, Sharda Neelum valley, and Pir Chinasi are other popular tourist spots, mainly known for their scenic beauty.
2. Leepa Valley
This beautiful valley is located at a distance of 45 Km to the southeast of Muzaffarabad.
Reshian Gali is a hilltop village where tourists climb up by jeeps and then move down on the other side of the hill to reach this valley, due to which it is considered the gateway of this valley.
Chananian, Dao Khan, and Leepa are other villages in this valley, which attract tourists with stunning natural landscapes.
Leepa village is also a prime region for growing rice and various Kashmiri fruits.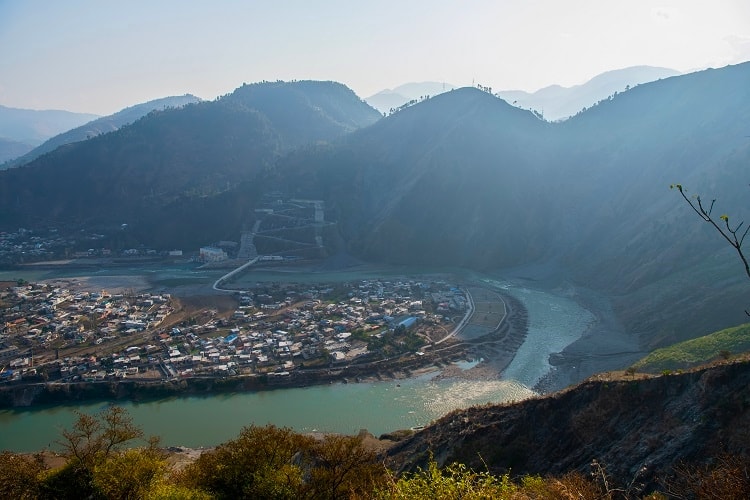 3. Jhelum Valley
This valley is named after River Jhelum that flows from east to west through this place to join Neelum River near Muzaffarabad.
Gharhi Dopatta is a beautiful town along the bank of the Jhelum River, which has all the modern facilities for tourists. Chinari, Chakothi, Chikkar, Doon Bangla, and Dungian are other popular tourist spots of this region.
Hattian Bala is the headquarters of this region, surrounded by mountains and lush greenery.
4. Palandri
This is a small town located in Sudhnoti district. It was the capital of Azad Kashmir earlier. Bhaggar Cave and Rawalakot on Rawalpindi Road are two important tourist attractions of this region.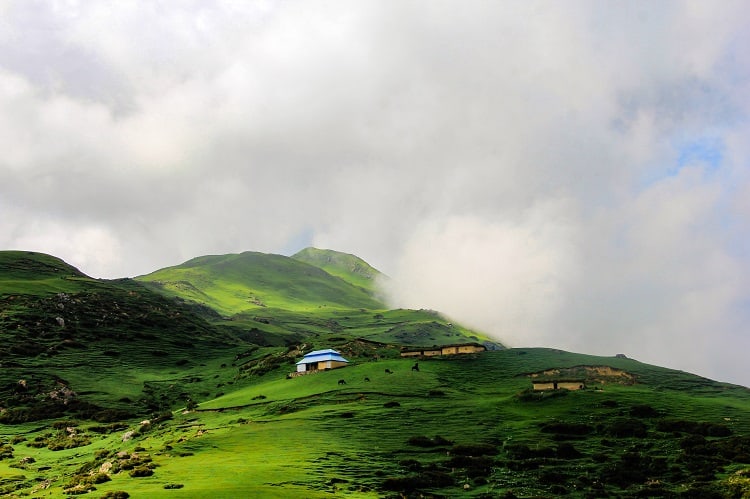 5. Dhirkot
This city in Azad Kashmir is only 61 Km to the northeast of Islamabad, the capital of Pakistan. Muzaffarabad, Abbottabad, Bagh, Rawalakot, and Hattian Bala are some interesting tourist spots near this city.
Many tourists also visit Taxila in Pakistan, which is only 70 Km away from this place.
Final Words
Tourists can visit Azad Kashmir from both India and Pakistan by hiring a taxi. Big tip, make sure to carry all valid identification documents with you at all times while visiting this region.
So now that you know a bit more about this interesting and stunning place, enjoy the scenic beauty of this region and let us know your tips after.
Until next time, safe travels everyone.