If you've ever visited or lived in Manhattan, NYC, chances are good that you've taken this beautiful city in America for granted.
While we all get busy and forget to stop and enjoy our surroundings, there are a lot of amazing things that you can miss in Manhattan if you forget to ever slow down.
For those of you who are looking to explore this great city, here's a list of the top 10 things to do in Manhattan, to help you get the most enjoyment out of your trip.
A List of the Top 10 Things to do in Manhattan, NYC
Find below our suggestions of what you should do in Manhattan, New York City!
1. Visit Chinatown
This is a must-stop for any foodie. Come hungry, because you are going to be able to taste the incredible food that you can't get anywhere else in the city. Also be prepared to shop and spend the day, as this really is like a mini-vacation in the middle of Manhattan.
2. Stroll through Central Park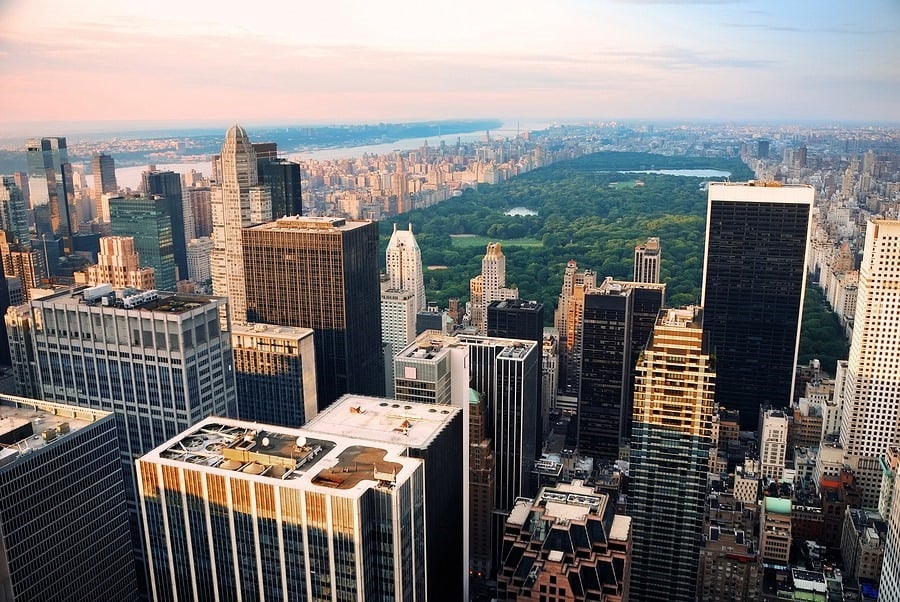 This is a respite from the concrete of the city, and people from all over the world come to visit it each year. At 843 acres, you'll never see the same part of the park twice. It's designed to be pastoral as well as formal and perfect for pictures. The best way to see the whole park without exhausting yourself is by taking Central Park tour.
3. Check out the Views from the Empire State Building
This building was erected in only eleven months. Getting to the top requires a 1-minute elevator ride, but the view from the 86th floor is worth every minute. Arrive early so that you can see the 360-degree views without being too crowded by a lot of other people.
4. Enjoy a Play in the Theatre District
Fancy a play? There are more than 40 Broadway theaters in New York City, and most are located in this district. You can go and see back to back shows and might be able to score cheap tickets to your new favorite show if you spend some time researching online.
5. Pay Respects at the 9/11 Memorial and Museum
Any visit to Manhattan is only complete when you have gone to pay your respects at the 9/11 Memorial. The twin reflecting pools are there, as well as the largest man-made waterfalls in North America. With the names of all 3,000+ victims of the attack, you can sit quietly and pay your respects.
You can easily work this stop into your day of exploration with use of this fabulous self-guided walking tour of lower Manhattan (make sure to grab the printable PDF).
6. See the City from the Statue of Liberty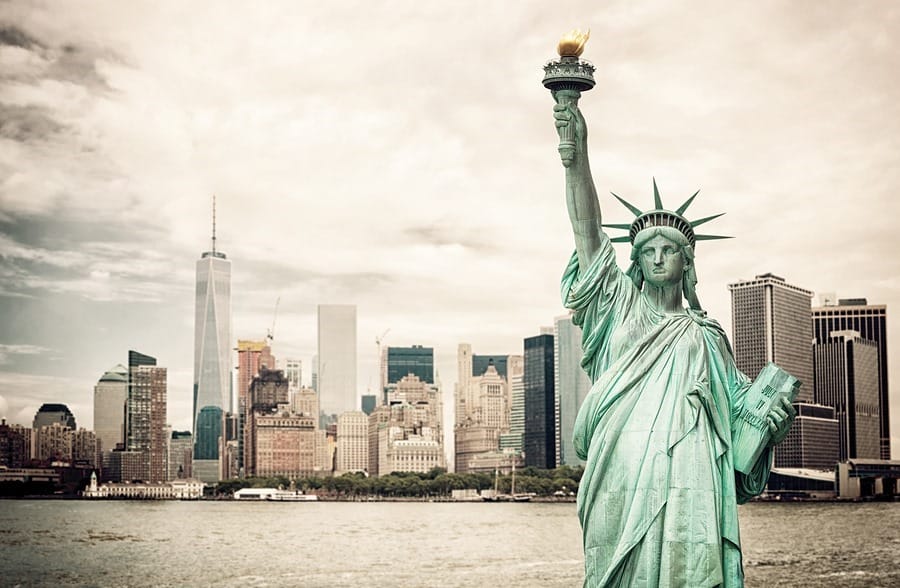 Seeing Lady Liberty is like looking back through time. This is what immigrants to our country first saw, but you get to see the city from the top of her crown if you really want to enjoy the site. This is a universal symbol of freedom and worth checking out, as there isn't anything else like her anywhere.
7. Walk Along the High Line
This abandoned railway track is a perfect pathway to talk around above the city. You'll find yourself walking through wildflowers and taking a break on a patch of grass while you enjoy seeing people scuttle along underneath you. If you have the time to relax and enjoy the weather while seeing the skyline, this is the perfect way to do it.
8. Explore the Metropolitan Museum of Art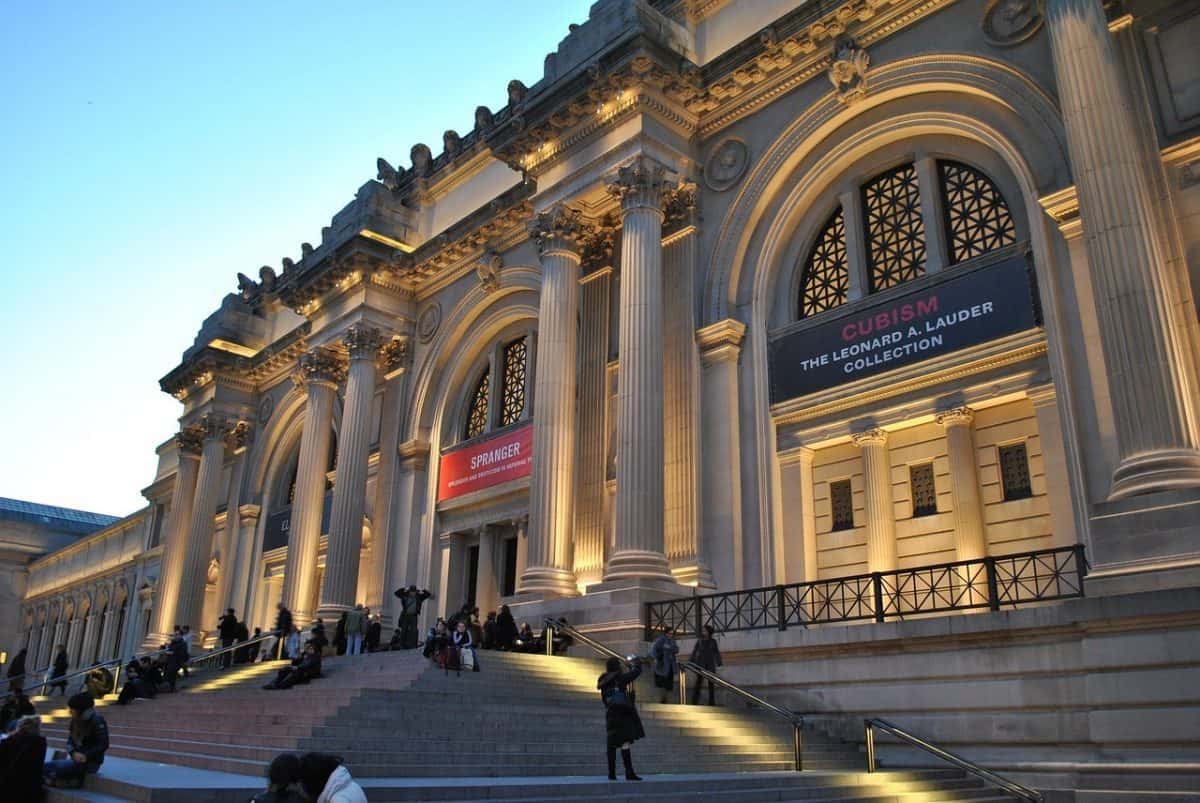 Even if you don't like art, stopping by this museum should be on your to-do list. It takes up 13 acres in Central Park and is absolutely gorgeous. Amazingly, even with all of the crowds that you will be joining, it's easy to get through. It's been laid out well enough that you can stop and view your favorite paintings without feeling the crush of the crowd.
9. See the Rockefeller Center in Winter
Especially in winter, this is worth the stop. While you can go year-round to see the Today Show plaza, around Christmas, bring your ice skates and enjoy some time on the ice under the giant 70-foot Christmas tree.
10. Be a Part of the Madness at NYC Times Square
I'm not sure you can go to NYC and not make the effort to see Times Square.  This square is after all world-famous and is often seen in popular movies.  Times Square is a bustling destination right in the heart of the popular Theater District.  You will see bright lights and get to experience the energy from the crowds of busy people.
It's easy to get caught up in the same routine when you're in Manhattan, but there are so many amazing things to see and do that taking the time to branch out of your normal routine is worth it. You'll enjoy a whole new side of Manhattan you've never seen before!
Tips:
Best way to get around the city is by the famous NYC taxis. You can book your New York taxi online here. And if you are traveling to New York by plane, you can book your airport transfers here.