Are you planning to visit Las Vegas in February? If so, you are in for a real treat because Las Vegas thrives with excitement and adventure throughout the month.
Anyone wishing to celebrate Valentine's Day or share romantic experiences with their partner can find plenty of joyful shows and events in Las Vegas in February for a great Vegas experience.
But even if you do not have a special someone, you can still have entertaining and adventurous experiences at different locations in and around Las Vegas.
You can even enjoy it as a family in the many family-friendly hotels in Las Vegas!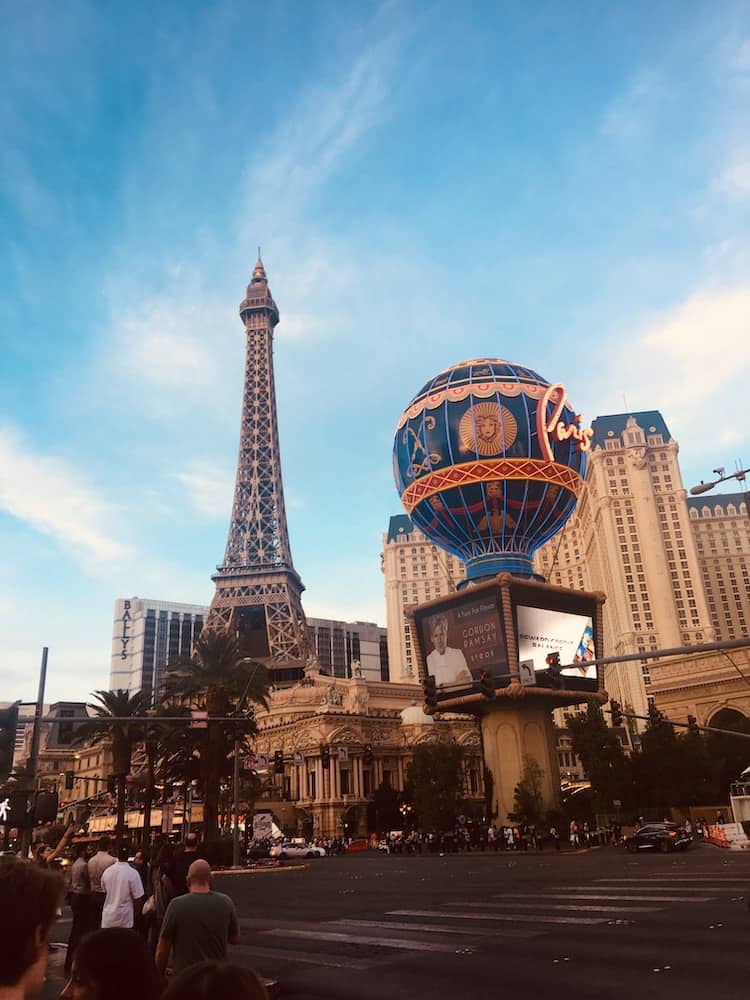 Do you need help planning your travel itinerary for your big trip? Below are the top things to do in Las Vegas in February.
Wondering What To Do in Vegas in February?
Whether you're a music enthusiast, a history buff, a mystery lover, or an ocean enthusiast, Las Vegas has something extraordinary to offer in the month of February.
Step beyond the iconic Strip and dive into a world of captivating entertainment and immersive attractions.
In addition, the capital of Nevada is an excellent base for exploring the US Southwest.
6 Top Things To Do In Las Vegas In February
From the timeless echoes of Elvis Presley to the innovative brilliance of the Neon Museum, let's embark on a journey through some of Las Vegas's most captivating experiences.
1. Elvis Spirit of the King
One of the best things to do is shows in Las Vegas in February!
Who doesn't love a good Elvis Presley impersonation show in Las Vegas?
Romantic couples love listening to Elvis and his hit songs, such as "Suspicious Minds," "Jailhouse Rock," and "Heartbreak Hotel."
If you're looking for Las Vegas shows in February, the actual Elvis Presley may not be around anymore, but you can get a carbon copy of him at the tribute show "Elvis Spirit of the King" at the LaMarre Theater on 1510 S. Main Street.
Elvis Spirit of the King features master Elvis impersonator Steve Connolly, who has performed as Elvis in over 10,000 live shows in Las Vegas.
Steve has mastered the art of impersonating Elvis by replicating his singing voice, personality, dance movements, wardrobe, and charm. The show is perfect not just for Elvis fans and people just learning about Elvis for the first time. Guests of all ages are welcome to attend.
2. Container Park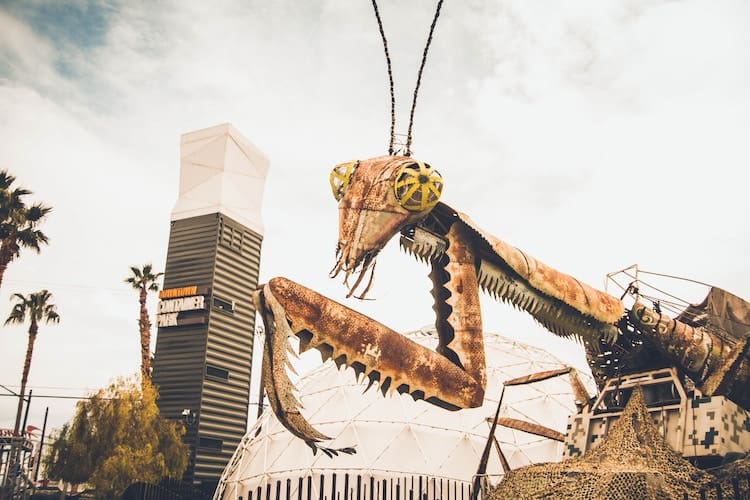 Have you ever wanted to visit an open shopping center constructed of shipping containers?
Yes, only Las Vegas can provide such a unique and interesting experience to tourists because there are few shopping centers of this nature in existence.
The Container Park is only a block away from the legendary and historic Fremont Street in Las Vegas.
Many tourists on Fremont Street will visit The Container Park to relax and experience its numerous boutique shops, restaurants, galleries, and playgrounds.
Feel free to let your kids have fun on the playgrounds while you grab a meal and enjoy live music.
You don't need to buy store products to have a good time at The Container Park. Just the experience of being there should be enough to enjoy yourself.
3. The Las Vegas Sign
The cooler temperatures will make you want to visit some outdoor landmarks in Las Vegas. What better place to visit than the site of the Las Vegas Sign on the southern end of the Las Vegas Strip?
It is a legendary sign that has stood the test of time after greeting millions of visitors to Las Vegas annually.
Now you can stand next to the sign and take a picture of yourself and your other family and friends.
Plus, if you visit the Las Vegas Sign at the right time, an Elvis Impersonator may be there to greet you personally. They will even take a picture with you if you ask them.
4. Marriage Can Be Murder
Romantic partners and married couples will get a kick out of attending the "Marriage Can Be Murder" show at The Showroom of the D Las Vegas Hotel.
It combines a comedy and interactive murder mystery where audience members must solve the crime.
Each guest receives a game card to write down the killer's name, the victim's name, and the killer's motive for every murder throughout the show.
Marriage Can Be Murder features outrageous humor and silly puns to keep audiences laughing and entertained throughout the 100-minute show.
You and your partner will remain entertained and engaged the entire time. In addition, a complimentary dinner will be served.
5. Shark Reef Aquarium
Shark Reef Aquarium is another fun exhibit to experience in Las Vegas in February. It features a 1.6-million-gallon water tank at the Mandalay Bay Hotel.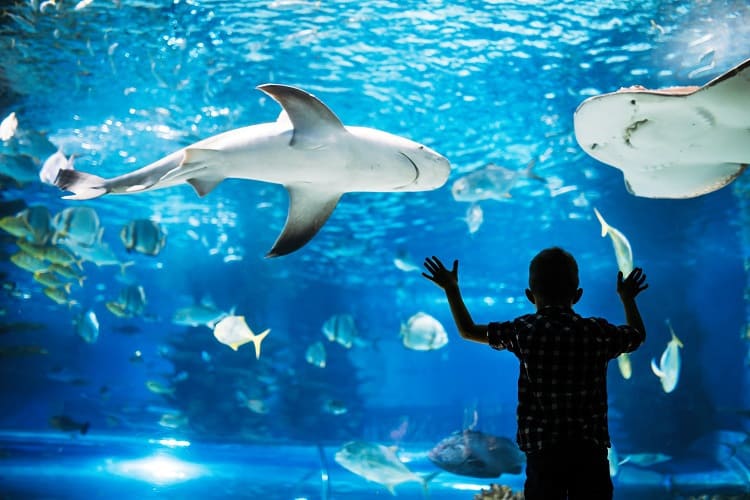 The water tank contains over 2,000 exotic marine animals from saltwater and freshwater environments. These creatures include stingrays, crocodiles, sea turtles, piranhas, horseshoe crabs, an 8-foot Komodo dragon, and over 100 sharks.
The most exciting feature is the walkable water tunnel which passes through the tank underwater. The various sea creatures will surround you in almost every direction as you walk through the tunnel.
But you don't have to worry because the thick glass barriers will keep you safe.
6. The Neon Museum
The Neon Museum showcases over 200 popular neon signs from the past 100 years of Las Vegas history.
These iconic signs are from legendary Las Vegas hotels and venues like the Stardust, Riviera, and the Hard Rock Café. Seeing all these classic signs together and lit up is quite thrilling.
Guests can conduct a self-tour of the Neon Museum or a professionally guided tour.
There is also a 25-minute outdoor show at the museum called "Brilliant!", which uses light projections to make older non-working neon signs appear to be working again.
Anyone fascinated with Las Vegas history will want to visit the Neon Museum in February.
Final Thoughts on a Trip to Las Vegas in February
Las Vegas in February is a time of celebration and festivity, with its glittering lights, vibrant atmosphere, and the promise of a good time.
There's no better way to have fun in the desert than to book a trip to Las Vegas during February.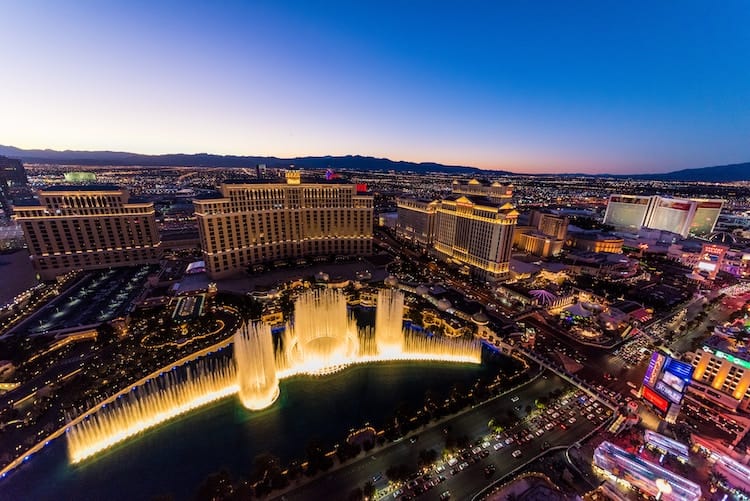 From the wild nightlife of the Strip to the wide variety of entertainment options available at any hour, there's plenty to do in Las Vegas in February.
Whether you're looking for an adventure or just want to relax with friends, Las Vegas in February can offer a unique set of experiences that will make it worth your while.
So what are you waiting for? Pack your bags and get ready for an unforgettable experience that will stay with you long after you've returned home!