Cruises are the most magical way to travel!
Just imagine – the whispering waves carrying you to some of the world's best destinations, while you drink a glass of champagne on the ship deck.
Already daydreaming, right?
Make your dreams come true by choosing one of these top 10 Cruise Lines that the world has on offer!
–
World's Top 10 Cruise Lines
Below you will find a list of the top 10 best cruise lines around the world. Whilst browsing this list, you might also want to open up this great post on how to choose the right cabin and learn more about the types of cruises you can take here. Please leave us a comment below to let us know which cruise you chose.
–
Royal Caribbean International
With the price of about $150 per day or less Royal Caribbean International is offering the biggest ships in the entire cruise industry and provides the sophistication and possibilities you usually expect of a cruising experience, such as musical theater, water slides, bumper cars, etc.
The cruise line mostly sales to some of the most staggering destinations, including Mexico, Hawaii, Caribbean, and many other places.  With its price and combination of activities, it is no wonder that this cruise line made it to the top 10 cruises list!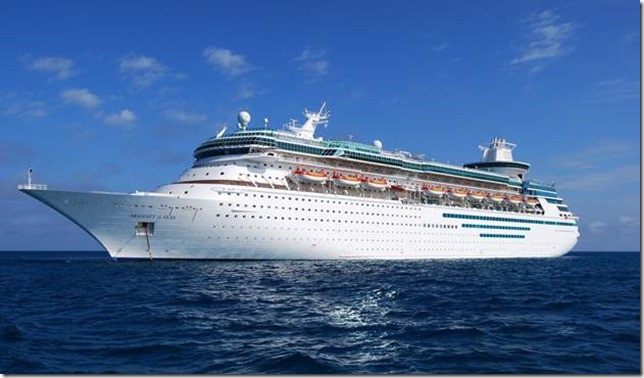 –
Crystal Cruises
Much costlier than the previous mention, Crystal Cruises are well worth the money ($301 – $450 per day) because of the luxury experience they are providing.
The cabins are rather spacious and the ships often host guest lectures by celebrities, such as Linda Ellerbe and Carol Channing. With this line, you can sail to Caribbean, Africa, Hawaii, etc.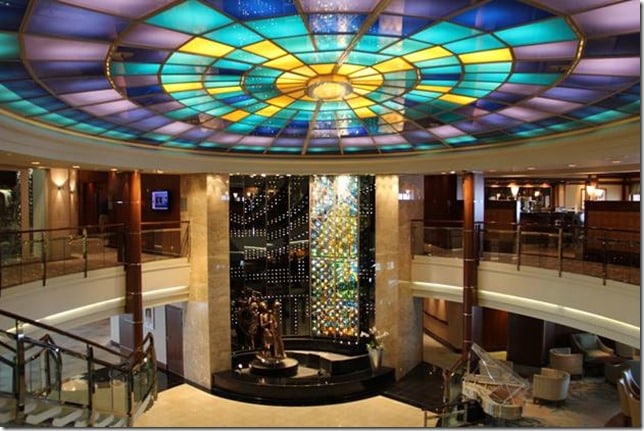 Flickr – Gary Bembridge
 –
Princess Cruises
A day at the Princess Cruises ship will cost you between $100 and $250. The cruise line offers personalized cruise experience, extensive range of onboard activities and excursions.
Princess Cruises will take you from Europe to South America, and it will show you some unique places. Surely you would not think about New Caledonia as a travel destination, but when you see it, you will fall in love.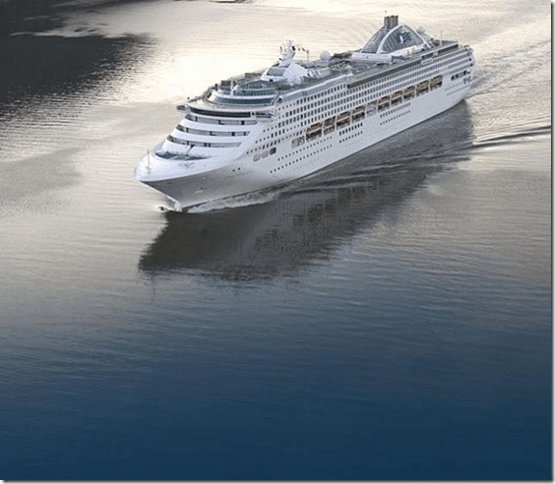 –
Disney Cruise Line
Offering a chock-full of everyone's favorite Disney characters onboard for a price of $150 per day or less, this cruise line is the perfect choice for families with small kids, but also for the ones who want to awaken their inner child. It sails to Western Europe, Alaska, Caribbean, etc.
If you are heading off on your first cruise with your kids, you might find this guide about family cruising helpful.
 –
Azamara Club Cruises
You might find the price of $451 – $700 per day too expensive, but knowing that the line's primary appeal is in the extra long port stops, where you will be able to explore each city on the route, will surely change your mind. By taking this line, you will be able to see the Panama Canal, Black Sea, British Isles, and many other destinations.
 –
Cunard Line
A unique cruising experience for the price of $151 – $300 per day. You will feel the bustling British atmosphere of the afternoon tea aboard and pubs. It is perfect for a family vacation with older kids, but considering the interesting destinations of Russia, Persian Gulf and Africa, it can appeal to anyone.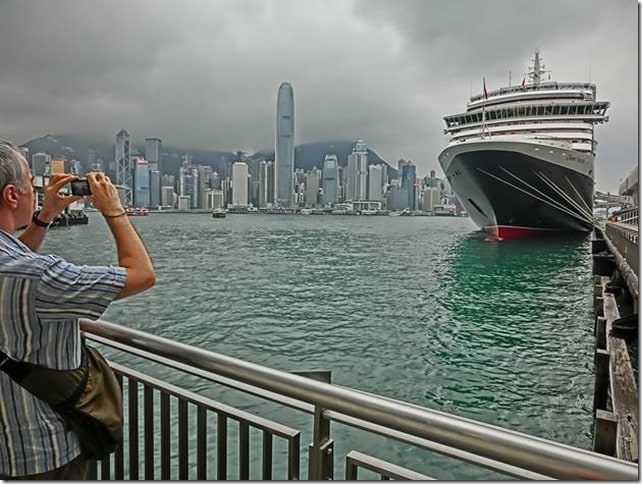 –
Oceania Cruises
This line describes itself as "a country club with a casual ambience". The costs of a day spent on the ship range from $301 to $450. Trip includes onboard activities like painting or cooking classes making it an ideal choice for friend groups or middle-aged couples. It sails to Canada, Australia and other places.
Flickr – Roderick Eime
 –
Regent Seven Seas Cruises
Do not be shocked by the price of $701 per day or more. Regent Seven Seas Cruises include drinks in the boarding price and also shore excursions. Personalized service and first-class experiences are also what you are paying for. The line takes you to Europe, India, South America, etc.
Flickr – Robert Cutts
 –
Silversea Cruises
Considering it is a luxury cruise line, Sliversea is not at all costly ($301 – $450). The all-inclusive option includes pre-cruise accommodations and airfare. The most popular cruise experience is around the world, but the line can also take you to individual destination across the continents.
 –
Seabourn Cruise Line
With the price of $301 – $450 per day this line will take you to Caribbean, Mediterranean and Asia, among other places. The luxury cruise line takes care of your health and safety and offers to refine onboard activities, like lectures and wine tasting.
These were the world's top 10 cruises served on a platter, all you have to do now is to choose which one takes your fancy!
After an incredible World Cruise?
Johanna from Lifestyle Fifty shares her adventure of an incredible 104-night cruise; taking in 37 destinations in 25 countries over a distance of 53,169 km!!
Wondering where to find some awesome Cruise Deals?
Choose from a great selection of international cruises with Webjet Exclusives.  They have some great cruise deals on offer.
We hope you enjoyed learning more about some of the best cruises from around the world. If you have been on a cruise that you loved, tell us more about it in the comments below.