There are many different kinds of wilderness, and it's essential to be prepared for any challenges you may encounter.
When heading into the wilderness on a family vacation, you want to be ready for anything.
7 Things to Know Before You Head into the Wilderness with Your Family
Whether you are trekking in the mountains, crossing the desert, or heading north through snow and ice, here's what you will want to consider before you travel.
1. Research The Area You're Traveling To
The more you know about the area you're exploring, the better. Some things to look at are:
The geography of the area:
Are there mountains? Rivers? Desert? Jungle? Get a map that is as detailed as possible, ideally including camping sites and trails. Don't rely on technology, as coverage can vary. The more remote the area, the more you'll probably have to rely on maps.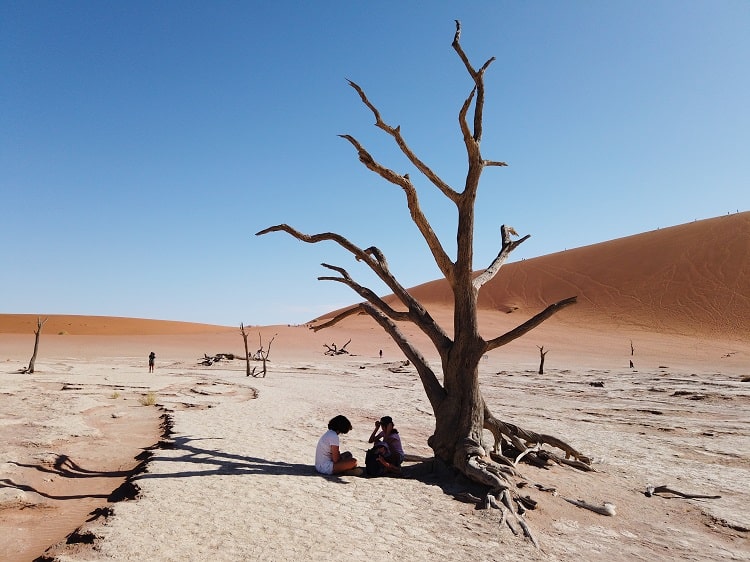 Water sources:
Where are they located? How much water will you need to bring per person per day? The average adult needs 2 cups of water per hour of hiking, so work out what you'll need beforehand. Definitely pack a water purification system!
Weather:
What is the weather likely to be while you are there? Remember to check temperatures both during the day and in the middle of the night. Some areas can be scorching during the day yet freezing at night.
Wildlife:
What animals are native to the area? Know what to do to avoid ticks and how to stay safe if you encounter bears or snakes.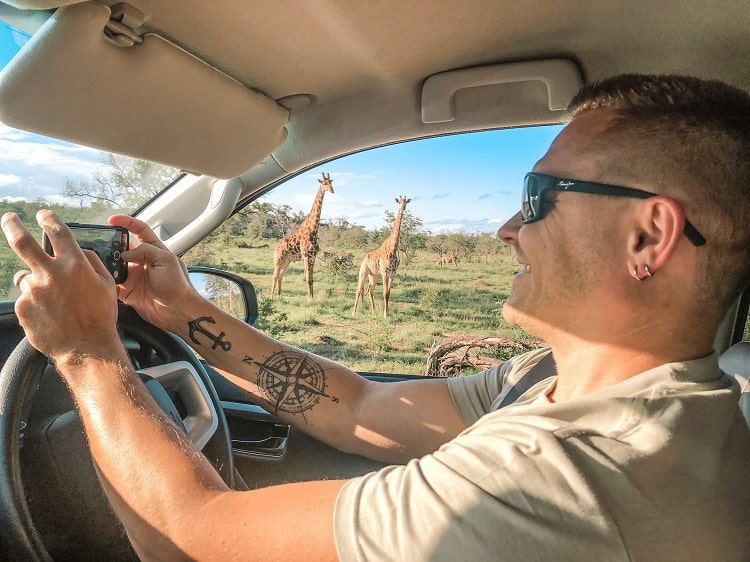 Plants:
Are there any known poisonous plants in the area? What do they look like?
2. Know Where Help is Located
Anyone, no matter how experienced, could find themselves in a situation where they need help. Before you begin your adventure, check out:
where the closest hospital is
where the closest town is
if there are park rangers and where they are located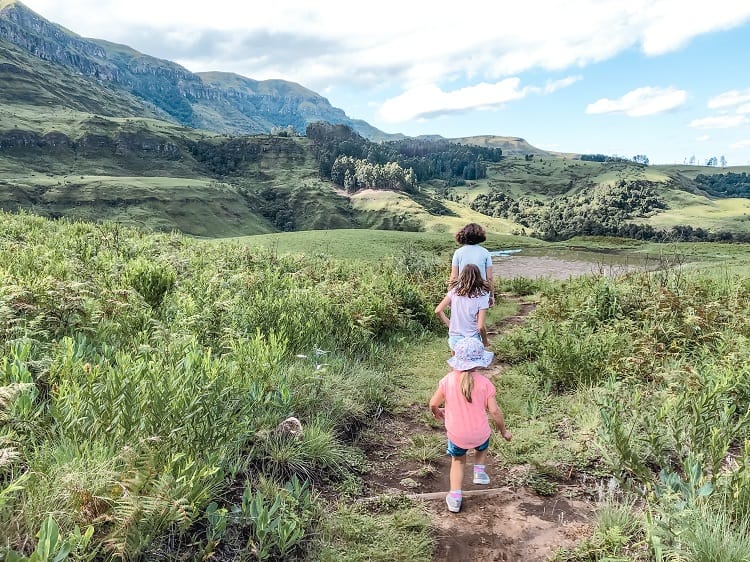 If you are visiting an area with snakes, you may also want to find out where the closest anti-venom is.
Knowing how far away help is will enable you to make the most effective decision if, for any reason, someone in the family gets injured.
And if you do get lost, even with your map, you can have a better idea of which direction to send a flare or other signal to seek assistance.
3. Prepare Your Medical Kit
Staying safe with your kids includes packing a well-stocked medical kit. You don't want to have problems treating cuts, scrapes, insect stings, or blisters.
Many items that are essential for a medical kit – for starters, things like:
An assortment of bandages
Antiseptic wipes
Gauze and sterile pads
Medical tape
Some form of pain relief (e.g. ibuprofen or similar)
Treatment for insect bites, burns
Wraps and splints
A comprehensive list of everything you might need in your medical kit for wilderness survival.
4. Pack a Survival Kit
A survival kit is comprised of various items to survive in the wilderness when the nearest place to get help could be miles away.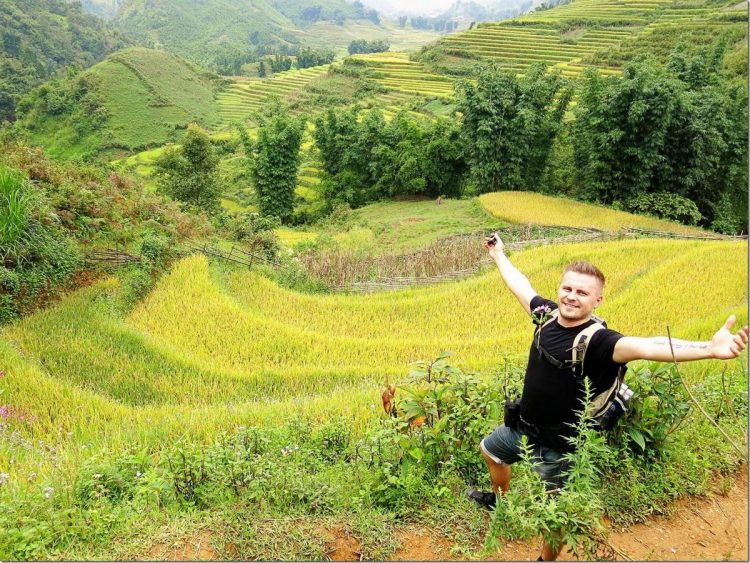 Make your own survival kit with some (if not all) of these items:
A small saw (a 'finger saw')
Waterproof matches
A whistle
Flares
A lighter
Twine or other strong string
A pocket knife
A compass
A signalling mirror
A fishing line with fish hooks
A candle
A snare wire
5. Pack Food Carefully
Food is an essential part of the preparation for any trip, especially if your family vacation is in the wilderness.
Decide what camping meals you'll prepare in advance and pack accordingly. Make meals simple so that you aren't carrying more than you need.
6. Tell Someone Where You're Going
Make sure you tell a family member or friend about your travel plans. If you can, leave them the information on where you and your family will be spending the night, who is on the trip, and what your route will be.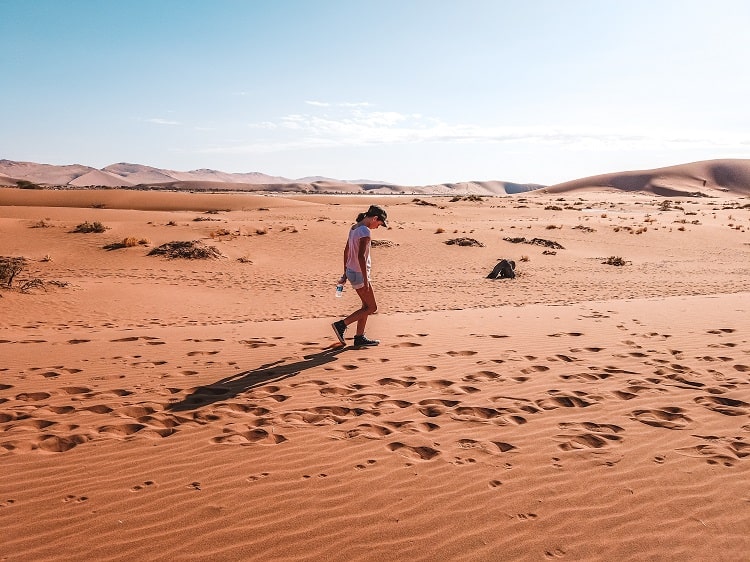 You may also want to include the colors of tents and outer gear such as windbreakers – taking these extra steps may well save your life.
7. Know Your Limits
If you or someone else in your family is new to hiking, don't push too hard on the distances. And if you aren't highly experienced at wilderness adventures, don't start with a ten-day exploration.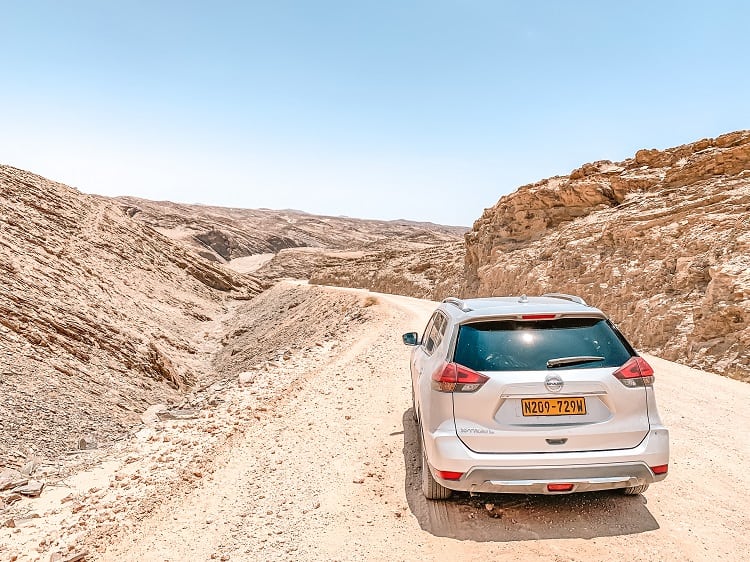 Most people encounter problems in the wilderness, not because of wild animals or weather but because they have underestimated their own capabilities.
Better to start slowly, or take a guide with you, if you are new to exploring the wilderness. Family safety comes first!