Planning a trip to KL and wondering what not to do in Kuala Lumpur to make sure your trip is enjoyable?
We've got you covered!
Kuala Lumpur, or KL as it's commonly called by travelers, is a vibrant city full of culture and adventure.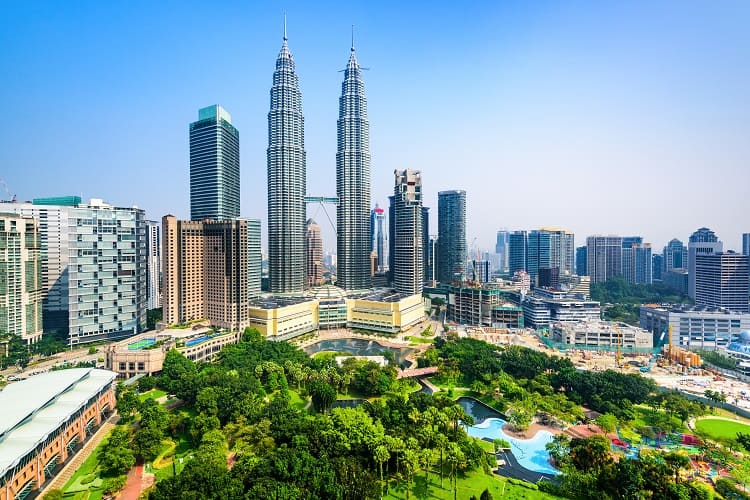 One of the most important things when traveling to Malaysia – one of the best countries in Asia to visit – is to remember that it is an Islamic country with its own set of rules and expectations.
This means that there are some things that you should not do in KL. For example, skimpy clothing and public displays of affection are frowned upon and may result in fines or other penalties.

You don't want to be that traveler who doesn't prepare properly before visiting! To make sure you have the best experience possible in KL, here's a list of what to avoid in Kuala Lumpur.
What Not to Do in Kuala Lumpur
The Malays, Indians, and Chinese in Malaysia each have customs that are traditional for their particular ethnic group which is as different as the people are diverse.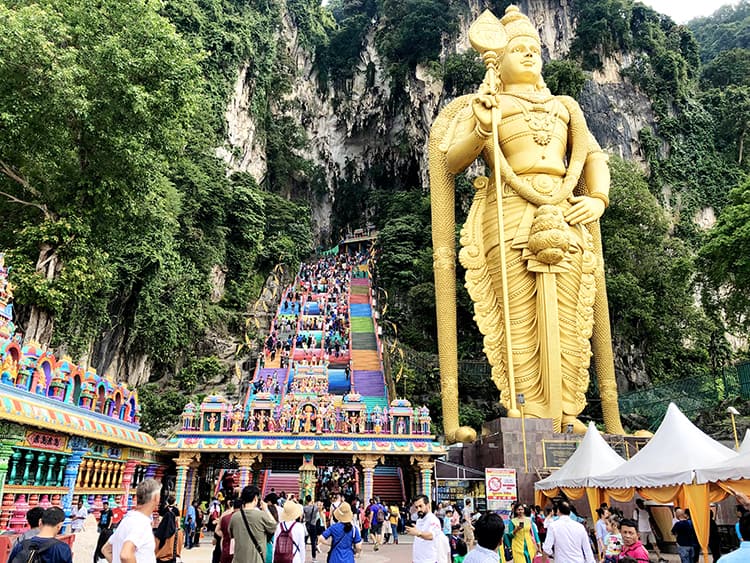 The Malaysians are typically recognized as being helpful and polite with dispositions that are sunny, and visitors who are similarly courteous are less likely to be offensive.
Here are some of the most important things to know before you visit Kuala Lumpur:
1. Don't Comment About Religion/Ethnicity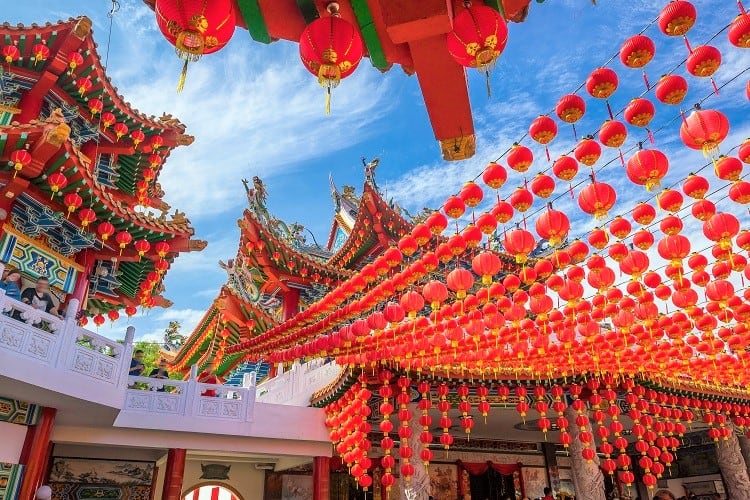 What is considered disrespectful in Kuala Lumpur? Having opinions about their culture, customs, government, and religion.
It is recommended to maintain discretion when discussing political and religious views, as these topics are typically not openly discussed in Malaysia.
It is also advisable to avoid criticizing the Malay government or royal families.
---
2. Don't Show Public Displays of Affection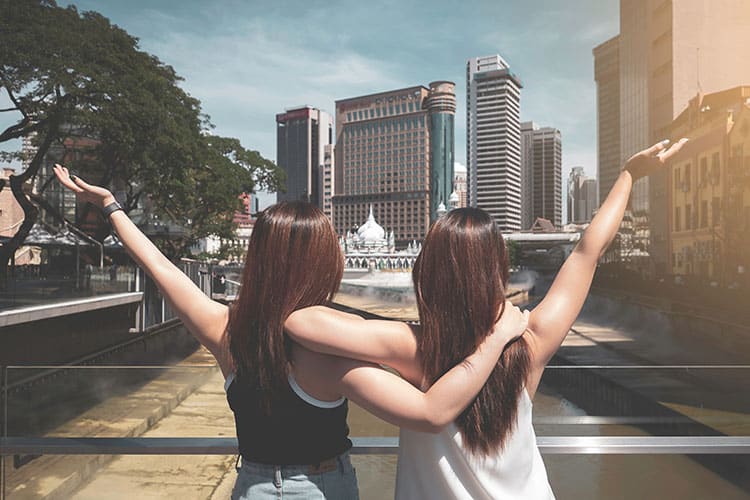 When traveling in Malaysia, it is advisable to refrain from displaying affection openly, such as holding hands in public.
In fact, it is not uncommon to come across signs in public spaces prohibiting such acts.
You might get away with holding hands or a peck on the cheek, but excessive kissing, hugging, or cuddling in public should be avoided.
---
3. Don't Openly Showcase a Same-Sex Relationship
What are you not allowed to do in Kuala Lumpur? Have an open same-sex relationship.
In Malaysia, engaging in homosexual acts is considered illegal and is subject to punishment according to federal law.
To avoid drawing unwanted attention, it is advisable to refrain from behaviors that could potentially attract scrutiny, such as public displays of affection.
Prior to your travel, we recommend referring to this information and advice page specifically catered to the LGBT community.
---
4. Don't Drink If You Under the Age of 21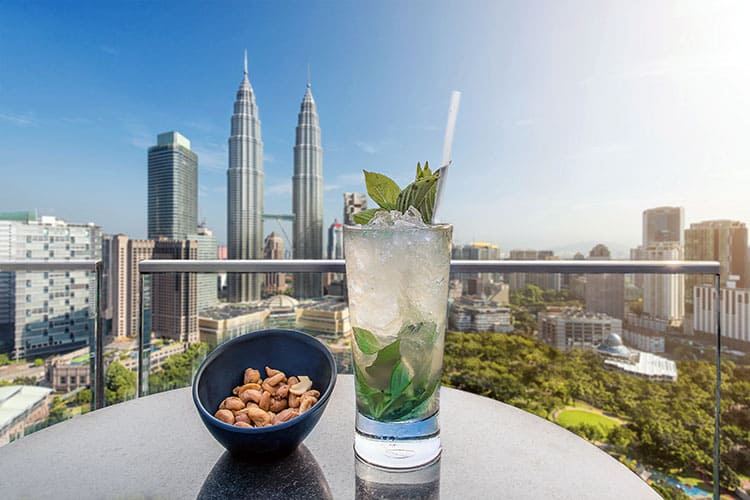 The legal drinking age in Malaysia is 21 years old, and it is strictly enforced. Carry your license or identification that showcases your age with you if you plan to enjoy some alcoholic drinks.
Additionally, be aware of local laws when drinking in public, as drinking alcohol in inappropriate places can result in hefty fines or even jail time. Always drink responsibly and know your limits when you're abroad!
---
5. Don't Dress in a Way That is Disrespectful to Their Culture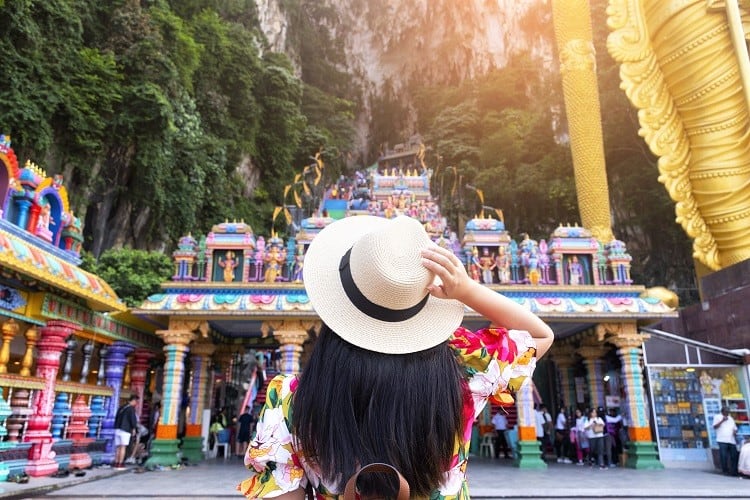 You should dress modestly, particularly in conservative and rural areas and when visiting places of worship, and government buildings.
While strolling through the streets, tourists can comfortably wear shorts. However, when visiting places of worship or government buildings, it is customary to wear long sleeves accompanied by loose-fitting pants or a long skirt.
Some of the best day trips from Kuala Lumpur are to places that will require a dress code, such as the Batu Caves and Putrajaya.
At the beach, it's preferable to have a wrap to put over your swimsuit.
Remember that if you are visiting Kuala Lumpur with kids, they will need to follow these rules as well.
---
6. Don't Bring Any Drugs With You
Penalties for drug offenses, including amphetamine-type stimulants, are severe.
However, Malaysia allows the import and consumption of cannabis products, such as CBD oil, for human medicinal use, provided they meet legal requirements.
---
7. Don't Bring Durian to Your Airbnb or Hotel Room
Durian, a Southeast Asian fruit known for its pungent smell and spiky exterior, can be a polarizing experience.
Tourists visiting Southeast Asia often want to try durian out of curiosity, but it's not something that should be brought back into your Airbnb or hotel room.
The strong odor lingers in the air long after the durian is gone and it's not a pleasant experience for other guests.
If you want to sample durian, make sure to try it in an outdoor or open-air setting so everyone can enjoy the experience!
---
8. Don't Forget to Remove Your Shoes

In Malaysia, you have to remove your shoes when entering mosques and temples.
It is also considered polite to remove your shoes before entering someone else's home.
---
9. Don't Take Photos Without Permission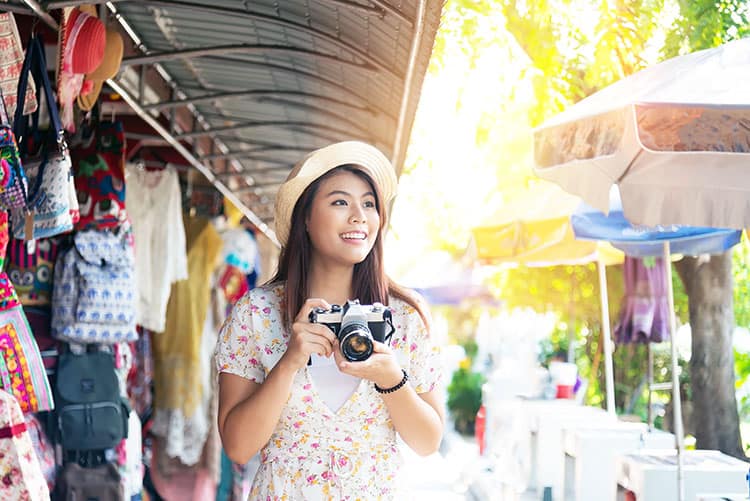 Another thing not to do is take pictures without permission.
Many of Malaysia's temples are holy sites, so taking pictures without permission from a priest can be considered disrespectful.
Always make sure you ask first before taking any photos to avoid offending anyone or causing any disruptions.
---
10. Don't Give or Receive Anything With Your Left Hand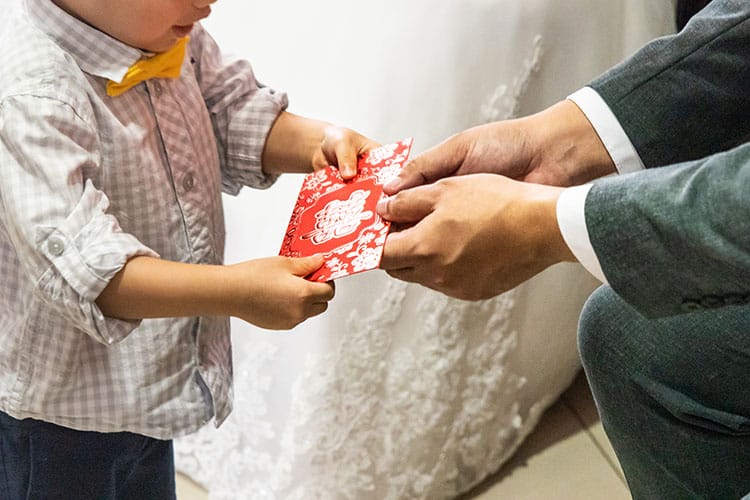 In Malaysia, it is customary to use both hands or the right hand when giving or receiving objects. The usage of the left hand is considered unhygienic, inappropriate, and impolite.
---
Final Thoughts on Kuala Lumpur Etiquettes and Customs
Kuala Lumpur, Malaysia is a beautiful country with plenty to explore and experience. It's important to remember, though, that some customs and laws are different from those of Western countries.
When visiting this vibrant city, don't bring drugs into the country or show public displays of affection as these activities are illegal and will land you in hot water.
Dress modestly and avoid talking about same-sex marriage as it is still not legal here.
By taking these steps and being respectful of local customs, you are sure to enjoy your time in Kuala Lumpur.
Additional Reading About Kuala Lumpur:
Malaysia is one of the best countries to visit with a toddler. We found that the Malaysians absolutely loved our little 2-year-old.
Kuala Lumpur is one of the best places to visit in Malaysia with kids, While we didn't care as much for the city we absolutely loved our day trips from KL.
If you are visiting Thailand before visiting Malaysia, you can find an easy way to travel from Phuket to Kuala Lumpur here.
And lastly, if you want more help to plan your trip to KL, you can find all our Malaysia travel tips here.