In South Africa, KwaZulu Natal's South Coast is eternally popular with holidaymakers, making it one of the go-to areas for summer vacations.
A lot of this has to do with the wonderfully warm Indian Ocean waters and pleasant weather patterns.
Both of which are ideal arguments for spending time on the area's beaches.
Among the most popular beaches in the area are Margate and Uvongo.
Each has its own highlights and attractions, and you may be faced with a choice as to which one to visit on your next holiday. 
We've taken a look at some of the similarities and differences to help you make up your mind.
Here's what you need to know when you're considering a visit to Margate or Uvongo, South Africa.
Margate vs Uvongo Beaches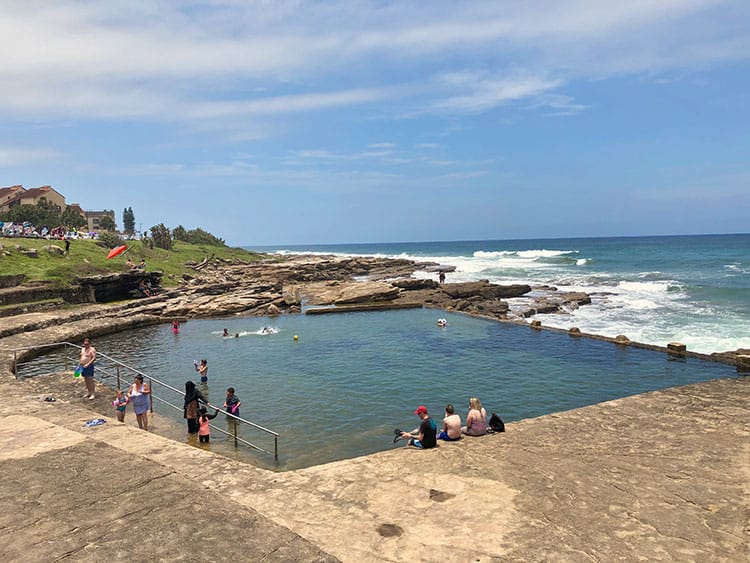 Summer holidays in Margate and Uvongo have been hugely popular for many years, especially for visitors from the inland northern provinces.
Margate and Uvongo are just two of the destinations on KZN's "holiday coast", which stretches for more than 70 miles southwards from Umkomaas to Port Edward. Other nearby coastal towns include Shelly Beach and Port Shepstone.
Both Margate and Uvongo are around 90 minutes' drive from Durban, and about 3 miles apart.
Their location makes them great surfing spots, too, so expect lots of surfers hanging about, bringing a laid-back, chill atmosphere to proceedings.
Margate Beach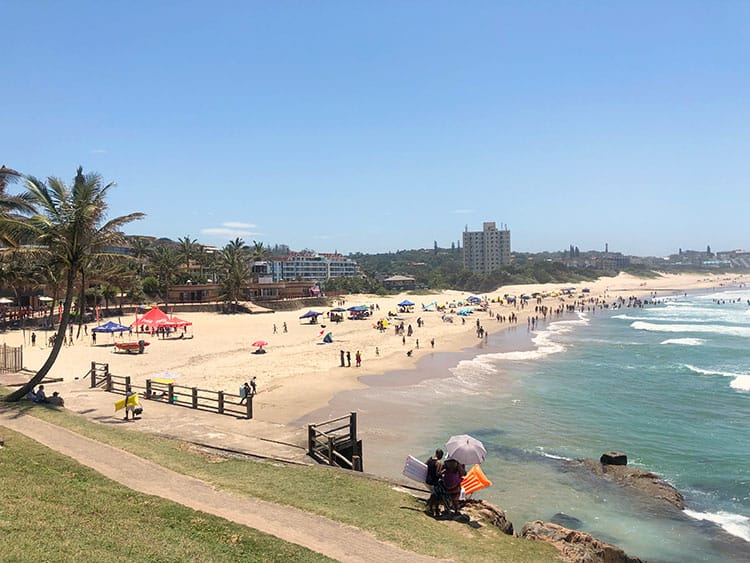 Margate Beach is in a sense the "bigger" town (and also the noisier one).
The long, sandy beach is ever popular with visitors, especially during the summer holidays when it can be extremely crowded.
But the town and beach are good for a visit at any time of year.
The warm ocean water here makes it ideal for swimming, and the area has a vibrant body-boarding, surfing, and watersports scene.
Part of the appeal of the beach is the public swimming pool which is ideal for younger kids – unfortunately, this pool was pretty discolored and disgusting on our visit (not sure I would let my child swim in it!).
Margate's main beach is divided into the longer Margate North and smaller Margate South beaches.
Both invite good tanning time and games, though some stretches are a little rocky here and there. 
Whilst there are some public toilets available at the beach, due to the length of the beach, you might find yourself up for a bit of a hike to get to the loo (something to keep in mind if you have younger kids).
We found that this beach can be pretty noisy, great for those who love extra activity on top of beach time.
However, if you wish to simply enjoy nature with a swim and a tan, then we suggest you look at the quieter Uvongo beach instead.
Places to Eat Near Margate Beach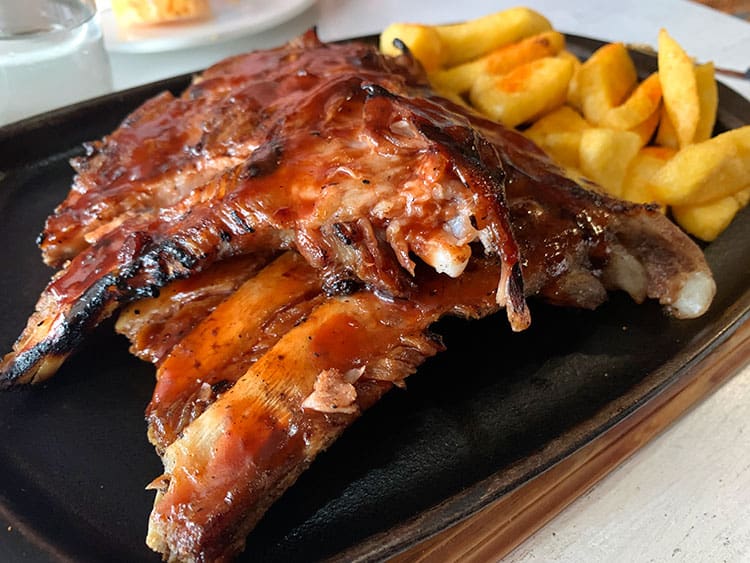 There's a number of great options for food and drink close to Margate Beach.
One of the popular local hangouts is the Cock n Tail Cafe, at the south end of the beach. They serve tasty cocktails on a wooden deck overlooking the ocean.
Here are a few family-friendly eateries you may want to try:
Larry's Family Restaurant – seafood, with a lovely view of the beach
RJ'S Margate Steakhouse – steaks and a playroom for kids.
Italian Calzones Pizzeria – pizza, and good kids area.
If you wish to grab some quick and cheap food, you also have a Whimpy right next to the beach as well (together with a section where you can grab your ice-cream!).
Things to Do in Margate Beach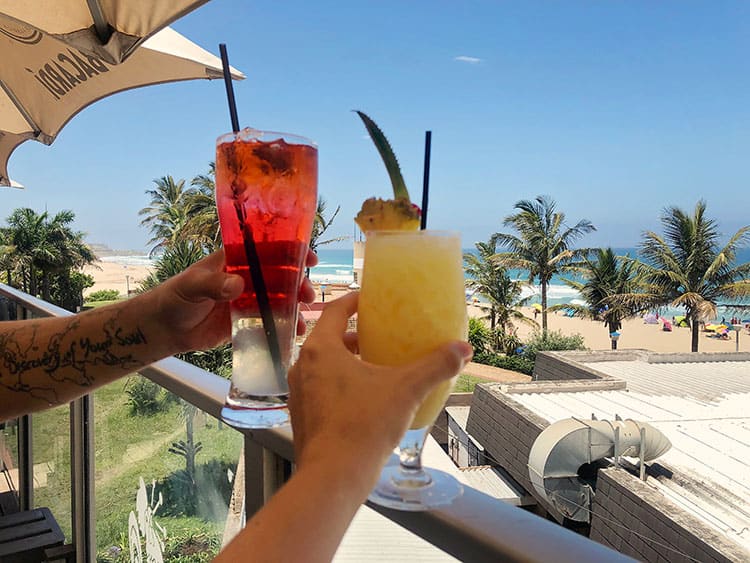 If you need more activity than simply lazing on the sands, Margate main beach is the perfect place to learn to surf.
Take a lesson from a nearby surf school and enjoy the warm water waves. 
If you're visiting anywhere from July to December, be sure to head up to the whale deck for some incredible whale watching.
There's also a Go Karts facility nearby, which doubles as an ATV track and paintball adventure.
You will also find nightclubs around as well.
We found the whole beach area stays up till late and often you can hear loud music pumping and fireworks exploding – it was all a bit too noisy for our liking, but would be perfect for younger people.
Uvongo Beach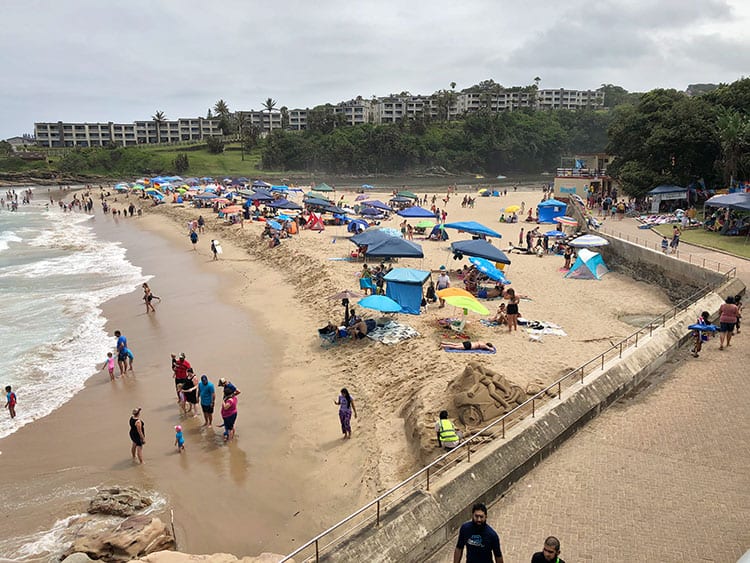 Just 3 miles north of Margate Beach is Uvongo Beach, which also has its own beach and coastal town charms to offer.
We love this beach because it is small and also has a fun lagoon as well.
You have some cliffs that provide some much-needed shade on hot days and there is also a public pool (which was much cleaner than the Margate Beach pool) as well as a grass area for those who don't particularly enjoy the sand.
Uvongo Beach – also traditionally the quieter of the two towns – lies at the mouth of the Vungu River and doubles as an upmarket residential area.
The beach itself is technically part of the river mouth, surrounded by rocks and cliffs. This makes much of it quite sheltered and cozy.  
One of Uvongo's unique elements is its waterfall, which cascades from the river into the beautiful lagoon.
This makes it especially picturesque, and you can even rent out a paddle boat and paddle your way out toward the fall!
Another point of interest is the small pier at the tip of the point. It's quite a thrill to walk out to where the waves are crashing just a little bit harder into the coastline.
Due to the small size of the beach, you will always have some toilets and beach showers close by.
We also love that you can rent some beach gear at this beach as well (perfect for those of us who visit from overseas).
The beach can get super busy and space might be limited. It can also be super challenging to find a parking spot close by.
Places to Eat Near Uvongo Beach
There is only one restaurant close to the beach. The Pavilion is an Italian-style restaurant and we found that it served decent (more home-cooked style) dishes.
The restaurant also has a takeaway area as well as offers ice-creams for sale (try the caramel dipper soft-serve – sooooo good!)
If you want something else, you'll have to pack up and venture a little into town for a fair selection of alternative Uvongo accommodation, and eating options, much of which is focused on seafood or casual American-style burger or pizza fare.
Here are a few options:
LM Prawns – allows you to bring your own alcoholic drink if you like (they do not serve alcoholic beverages).
Breakers restaurant – Highly rated seafood, with kiddies' play area.
Uncle Frank's Flame Grills – try the bunny-chow, an authentic Durban curry street meal.
Things to Do in Uvongo Beach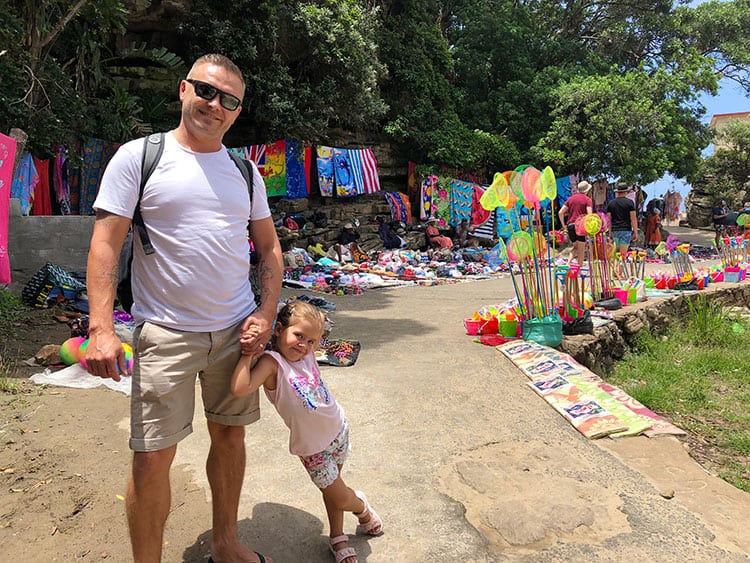 This beach offers a shark net and lifeguards on duty, so swimming in the warm water is advised.
There is also a shallow tidal pool for the kids when they get tired of building sandcastles.
Stand-up paddle boarding and bodyboarding are quite popular at this beach as well.
You can also hire a kayak, a paddle boat, go snorkeling, and explore the shallow rock pools for sea life (crabs and anemones!) with your kids.
We much prefer this beach over Margate because we have a young child. Uvongo just feels much more like a family-oriented beach.
Final Thoughts on Uvongo Beach vs Margate Beach
Practically speaking, you won't really be in a situation of missing out on one if you choose the other.
The beaches are so close together, you could easily choose to alternate days between them, even if you are staying in one town.
Our advice is to try them both. Stretch out on each of the beaches, explore the tidal pools and the sea life – even the watersports if you're up for it.
At least visit the pier and the waterfall – they are worth seeing.
If you have to choose one or the other, here is some helpful info.
If you love action, love a busy vibe, and enjoy a constant flow of things happening, you will most likely enjoy the busier and livelier Margate Beach.
We found that it was a bit noisy for our liking, but if you are younger you will enjoy the nightclubs, the games on the beach, the large variety of restaurants and bars, as well as the nighttime buzz.
If you prefer a quieter beach atmosphere where you can soak up the beach vibes, then Uvongo is for you.
We prefer this beach as we travel with a young child. It has shade, a lagoon that is great for kids, beach gear for hire, a clean public pool, as well as a gorgeous beach.
Toilets are close by and so is the ice cream for bribes.
Even though it was super busy, it just felt cozier and had such a great family feel.
I hope that has helped you to figure out which beach is best for you. We stayed at the busy noisy Margate and regretted it.
Next time we will be staying in Uvongo instead. 
Looking to explore more of South Africa? Find all our South Africa travel blog posts here.