Helping mom plan for a fun family vacation? Here is a guide list of all the top hot spots and other surrounding areas in Rotterdam
Summertime is right around the corner and you still don't know where you want to take a family vacation so you can spend some quality time together.
Maybe you want to travel abroad and have always thought the Netherlands might be interesting? It is a great spot for families, so much so that we even included it on our list of the best places in Europe for kids.
If this is starting to sound like a promising place to visit, it would be beneficial to know some fun hot spots in and around cities like Rotterdam in which the whole family will have a fun time exploring.
Top Hot Spots and Other Surrounding Areas in Rotterdam with Kids
It is probably true that your initial thought when visiting in the Netherlands was not things to do in Rotterdam.
Nevertheless, you may be surprised at the wonderful places that exist in this port city in the beautiful Province of South Holland.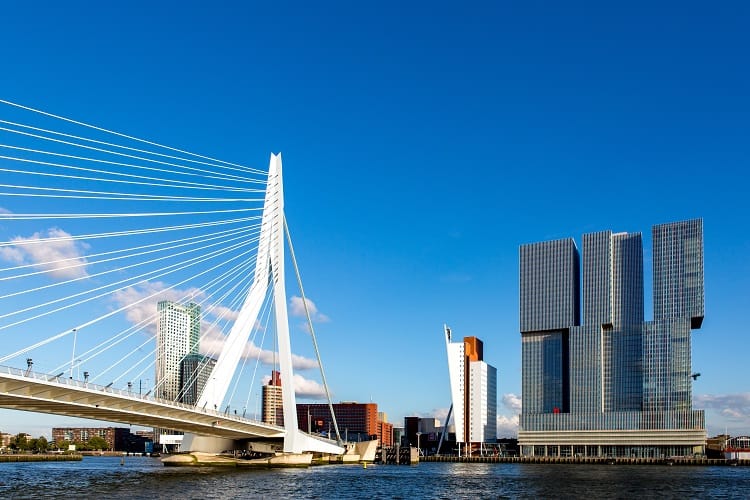 After all, it has successfully accomplished keeping up with some historical landmarks dated back to the 17th century. And for that fact, it could be a splendid place for your family to roam around and take in some breath-taking sites and adventures.
However, you as the mom and matriarch of the family may still be wondering how you are going to book a successful trip to a place like Rotterdam?
You would like to make up a personal itinerary of things to do in Rotterdam, so you could be what Mom is always – the nurturing guide that can brilliantly keep the family happy.
Well, don't you worry, I am here to help you with some suggestions that will surely please your brood.
Grab a cup of tea and some pound cake that you can imagine is Dutch Ontbijtkoek and settle in. I am about to take you to the Netherlands.
Discovering the Famous Dutch Windmills and the History Behind Them
First, ask yourself what would be the biggest thing to see when in this part of the world? Correct. Windmills.
After all, who wouldn't want to venture out and look at the windmills that are such an important piece of Dutch history?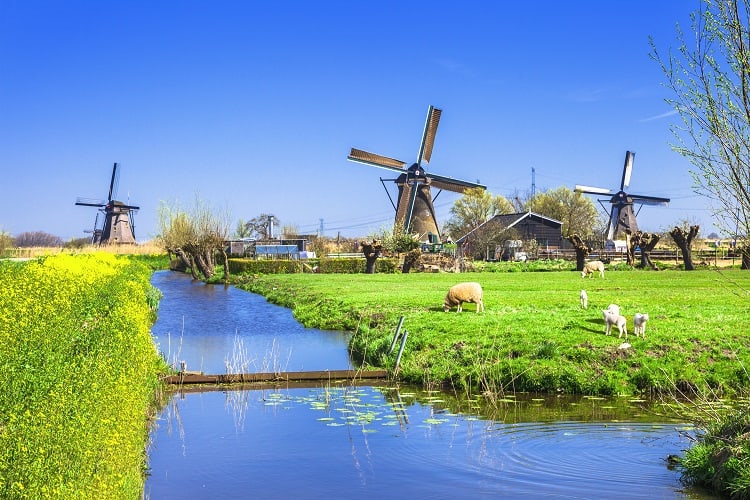 So, let's start off in the village town of Kinderdijk, where you will find plenty of these oversized pinwheels – 19 to be exact.
The interesting thing about this country is that it is full of water. And therefore, windmills have continued to be a part of the culture from the beginning.
The windmills in Kinderdijk work to help drain the land. Like many outer areas of the bigger cities, this is important for the Dutch people and its tourists to be able to walk around without walking only in the water.
Therefore, the village of Kinderdijk which, along with its windmills have been around since the 1800s.
It is part of the UNESCO World Heritage, which means it is a historical landmark protected by the United Nations.
Tour the Tallest Tower and Try Some Culinary Cuisine While There
Second, how about a bite to eat while catching a stunning view of Rotterdam? The Euromast is an observation tower built to astound visitors from all over the world.
Let me stop and take a deep breath here because this tower is filled with captivating things to experience, you may just want to make a day of it right in this single spot.
Euromast visitors can eat, sleep, and discover all the wonderful things about this tower while looking down upon one of the prettiest cities in South Holland.
That's right, you can even book an overnight stay and wake up to the sunrise on top of the tower. This tower has only two suites to book, so if you would like to stay, it is advised to book a good amount of time in advance.
However, if you do not get lucky enough to book a suite when you are in this city, you can still book a guided tour to the top of this magnificent tower and even dine in a classy restaurant overlooking the waterways.
If you are not up for a big meal, there is a deli on the ground floor that does not cost to enter. Find out all about this site by visiting the Euromast website.
At Least Three Great Things to Explore When in the Maritime District
Continuing, are you ready to visit the Maritime District? Awesome, then take a train ride or better yet, a water taxi to Oudehaven.
This outdoor place that displays many historical ships to view will invite you into a unique Dutch atmosphere while you are sitting beside the water and enjoying a Heineken with one of the Dutch people's favourite dishes – 'Hollandse Nieuwe'.
While in Oudehaven, there are also other places right in the vicinity to tour. After lunch by the waterway, take a stroll over to the "White House."
No, this isn't in any similarity to the White House in America's Washington DC, it is, however, Europe's first skyscraper, which survived the bombing raid during World War II on May 14, 1940.
After that, maybe continue walking the maritime district and happen upon the Maritime Museum.
Let the staff of the Maritime Museum take you on a journey through the past and present of the maritime lifestyle that has always been an important part of Dutch communities.
They will walk you through the museum while telling intriguing stories of adventures.
Make the Last Place on Your List to Visit the Best Place
The Last place to add to your family vacation guide list would be Madurodam. Although this place is a fantasy adventure for the whole family, it will more than likely stoke extreme wonder in your children's eyes the most.
This Adventureland is a miniature Dutch world. It is handcrafted to be replicas of some of the most popular places in the Netherlands.
A one-stop fun land filled with games, Rotterdam attractions, and all sorts of other fun activities. Why not make Madurodam your last day of a spectacular vacation?
Wherever it goes on your list of things to do, just make sure this fabulous place makes it somewhere on your itinerary.
So, what do you think? Have I helped you start planning your summer fun in the Netherlands? Do you have a better view of what your trip will be like? Sounds fun, doesn't it?
Well, what are you waiting for? Get started planning and booking your once in a lifetime family vacation today.
__________________
– Article Written by Floris –
from ThingstodoinAmsterdam.com
More About Floris
Floris is the co-founder of the online city guide ThingstodoinAmsterdam.com. Floris lives in Amsterdam and fell in love with the city.
He also noticed that many tourists just do the same things over and over again, without knowing there is so much more to do in the city. by blogging about things to do in Amsterdam he wants to show all the highlights but also the hidden secrets in and out Amsterdam.
It's also important that people get to know that the country the Netherlands is more than just Amsterdam. Within one hour a day trip from Amsterdam can be made to most of the cities in the Netherlands (aka Holland).
__________________