Most people say that Tuscany is the real Italy. But what makes it so amazing?
The sun-drenched landscapes, the medieval castles, the beautiful coastline, authentic villages and towns? Tuscany has it all and there's something for everyone. And the best is: all this beauty is relatively close together, especially if you're in a car.
A family vacation? Italy is one of the best places for a family vacation in Europe and Florence is fabulous city to see during your trip. There are also lots of things to do to keep your kids happy! In fact, it might just be one of the best holiday destinations with a baby as well.
You can drive your own car to Italy. But if you are not from Europe it can be a long drive to this country. Many people choose to go there by plane and hire a car in Florence. Always book your car in advance so you get the best price and the best car. It also saves you time and when you arrive in Italy your trip can start right away.
Tuscany Tips for the Whole Family!
Make your own ice cream
Gelateria di Castellina makes the best ice cream in Chianti. Simone, the ice maker loves to share the mystery of ice cream making.
It's for all ages and the ice will be made in the in de salon. It will be a fun day for the whole family! And tell me, who doesn't like ice cream? Book your day in the salon in advance.
Adventure Park Saltalbero
Let's get active and set course to the Saltalbero Adventure Park. This adventure park has laid out routes specially designed for different ages.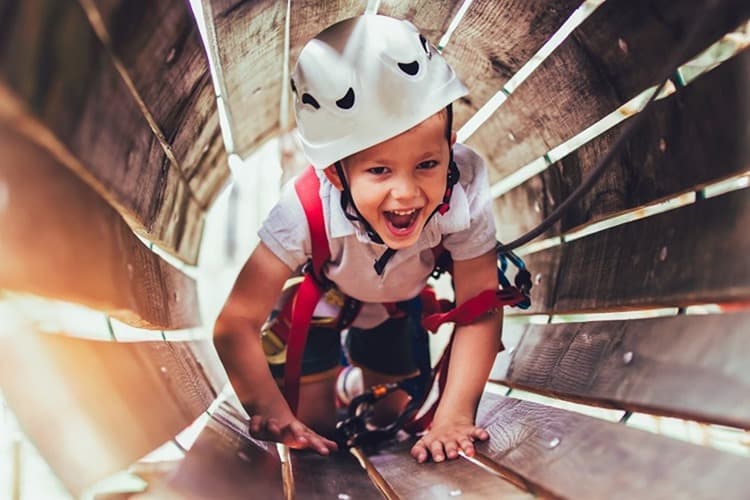 From the age of three, kids and adults can experience adventures in this huge playground. It's a challenge for everyone! The park is nearby Siena. More info you find on their website.
Explore the hidden caves
Tuscany has some great underground caves, hidden inside the mountains. The caves are full of stalactites, stalagmites, waterfalls and lakes.
Also, archaeologists found humans and animals remains that were buried deep beneath the ground. Explore the caves with a guide and don't forget to take some warm clothes and good shoes with you. Caves are cold and humid.
Escape the cities
Need a day to relax at the water? There are several beaches to spend a day at. The best one for kids are Sterpaia and Baratti (both are bays).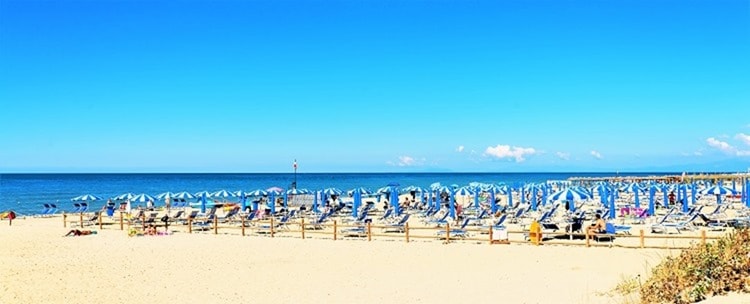 They are more protected from winds and the water tends to be calmer. So grab your beach towel, lotion and sand buckets and let's go to the beach!
Learn in Val di Cornia
Go back in history and explore the interesting Etruscan era in the archaeological parks of Val di Cornia.  Some of the tombs are huge! Every sight has an explanation in Italian but also in English.
Not only the sights in this park make it so interesting, but also nature, the view of the mountains and the Gulf of Baratti are breathtaking. There's also a children's lab.  In the summer there are all kinds of workshops for kids.
Family Aqua Parks
Water fun for the whole family? Tuscany has more than one aqua park. There are two Acqua Village parks, one in Cenina and one in Follonica. Or go to Piccolo Mondo, a small amusement park with swimming facilities.
Pack your picnic basket and enjoy an active day in the water!
These tips are mainly focused on kids, but Tuscany has more to offer. Read our older post for more Tuscany tips!
Tip: If you are traveling with little ones, you might be interested in which is the best car seat to travel with.
Over to you:
Do you have more fun activities for kids to expand the list? Hit the comments below!