Recently we decided to treat ourselves to a week-long couple's getaway at the adults-only TreeHouse Villas resort. We thought we'd try out this new and amazing-looking Koh Yao Noi hotel with its gorgeous villas and spectacular views.
If you're thinking of booking in for a stay at the TreeHouse Villas, take a look at this handy review of our Koh Yao Noi accommodation!
Click here to see the latest prices to stay at the Koh Yao Noi TreeHouse Villas!
---
TreeHouse Villas Review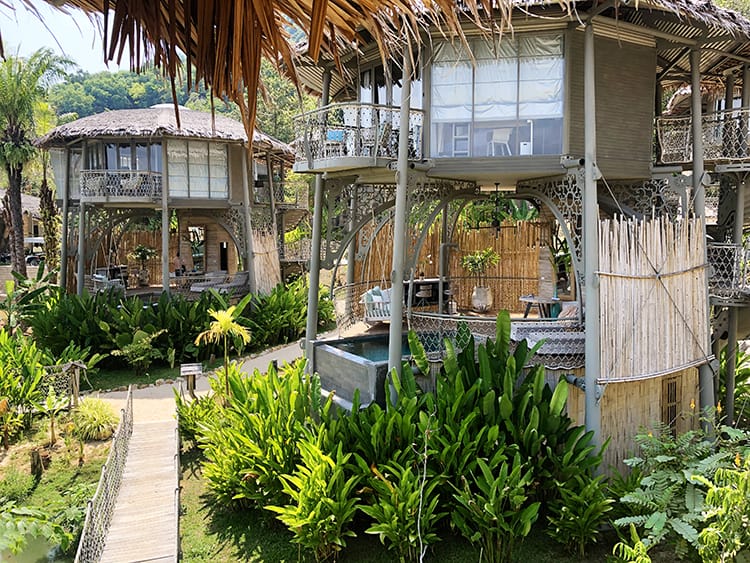 Koha Yao Noi's TreeHouse Villas are truly remarkable! Nestled amongst lush greenery and limestone peaks, this secluded spot will take your breath away.
Situated on the northern tip of the Koh Yao Noi island between Phuket and Krabi, the TreeHouse Villas make for a private oasis off the coast of Thailand.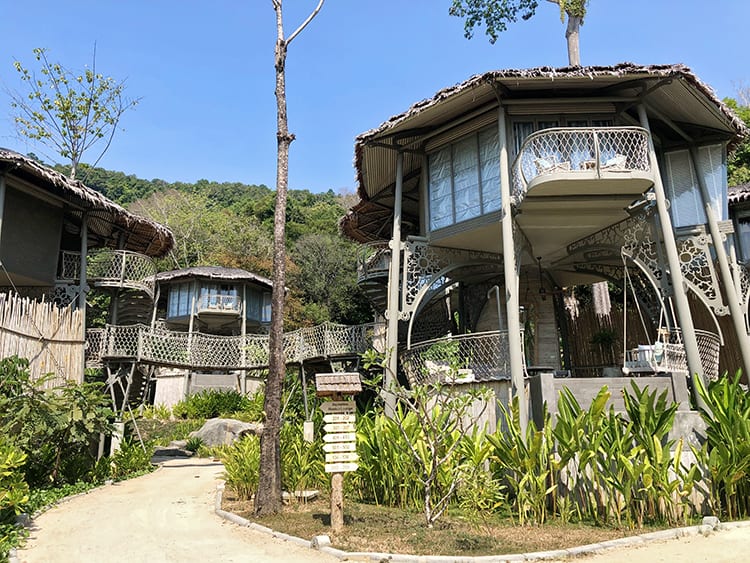 Our trip started off with incredible views as we zipped along the sea by speedboat until we reached the island. Your transfer from your hotel in Phuket is included in your stay.
They will pick you up from your hotel and take you to the harbour where you will be transferred to their private speedboat.
With a warm greeting of, 'Welcome to paradise', we were off to a fantastic start.
Tip: Did you know that the TreeHouse Villas is one of the best accommodation options on the whole island? Check out the best Ko Yao Noi hotels options here.
Rooms at the TreeHouse Villas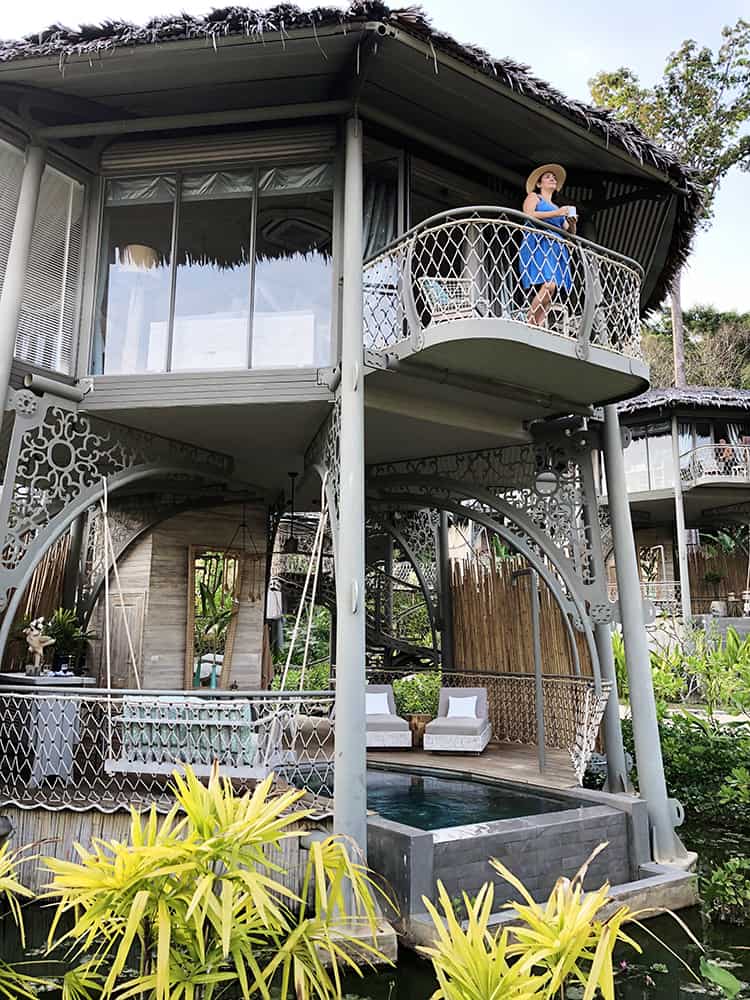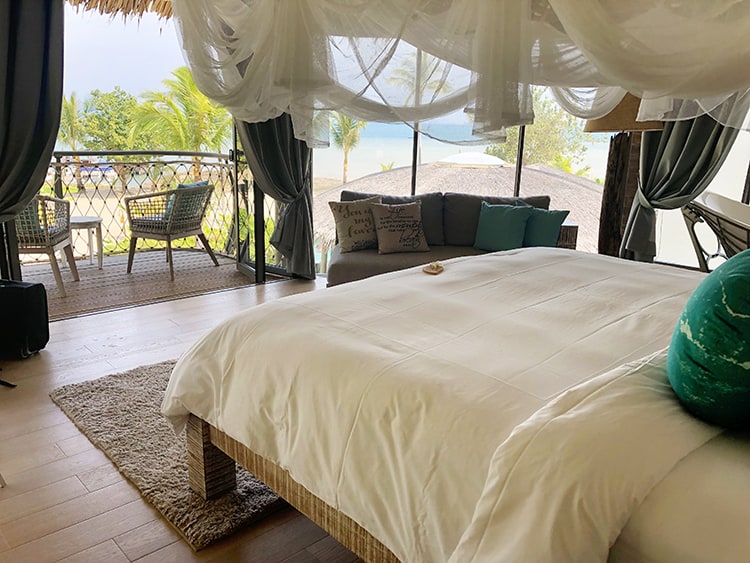 We can say without a doubt that the villas are perfect – with a superb king bed upstairs and a wonderful downstairs lounge and private plunge pool.
We also loved that the mini-bar was included in the price of your stay and it was topped up daily. Andrzej also emptied their free bottles of spirits everyday – nice way to have some drinks by your very own private pool!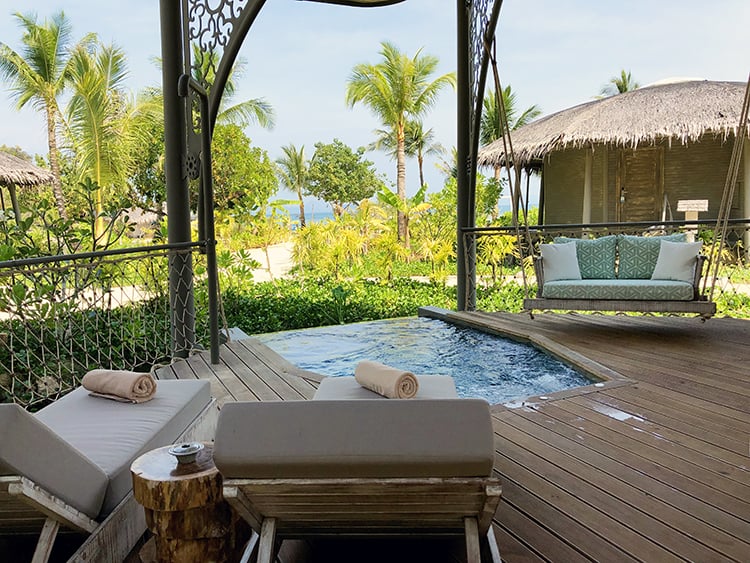 Every villa at the resort had an incredible sea view and there's also the option to book a private dining experience in your villa. So you don't even need to leave!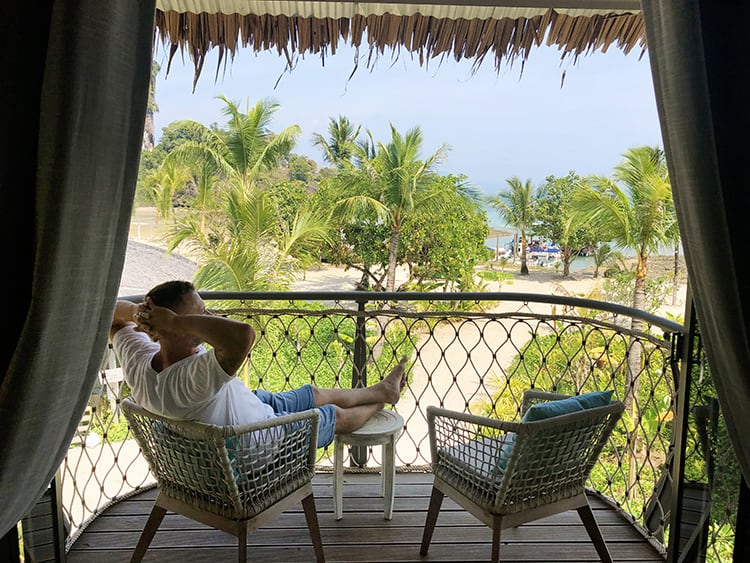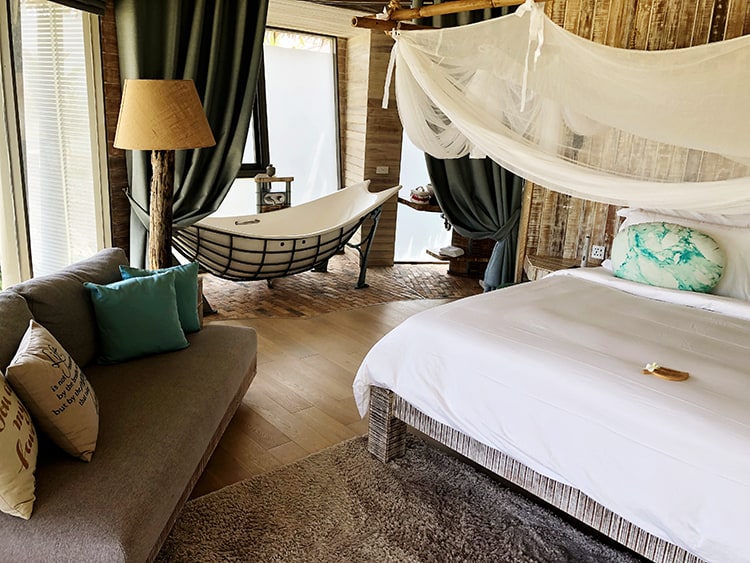 House cleaning was done daily, so you always came back to a clean and tidy room which was fabulous!
The only real negative to our room was the bathtub (and maybe it was only our room?). While it looked amazing with its hammock design, there wasn't enough hot water to fill it up, and then we had the water constantly seeping out – so we gave up on trying to use it.
The Pools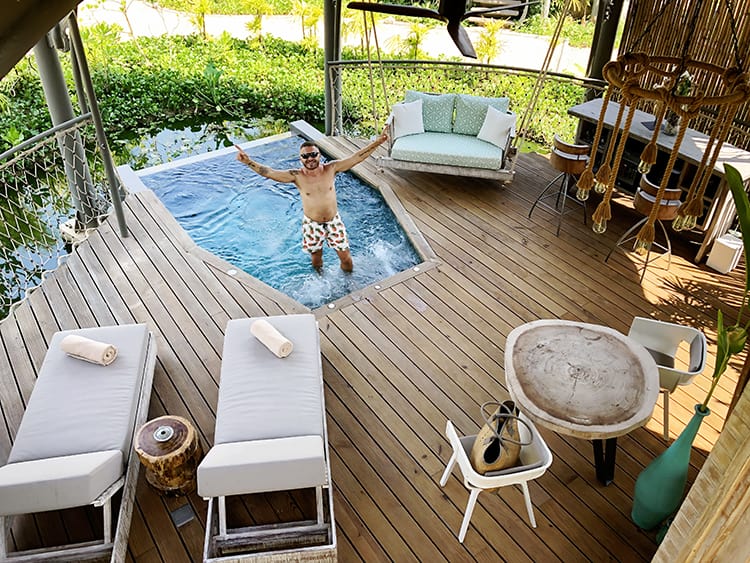 The villas have their own private plunge pools which are quite enjoyable but can sometimes feel a bit less private than promised because of your proximity to other villas or the pathway. If privacy is important to you, it might be a good idea to request a villa that offers more privacy than ours did.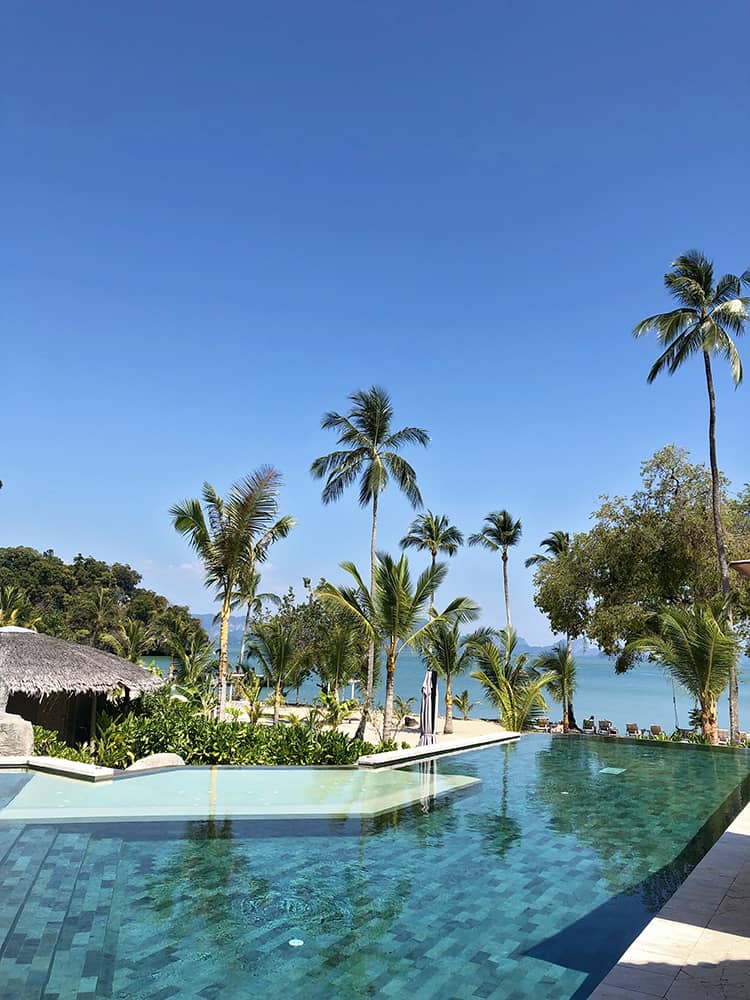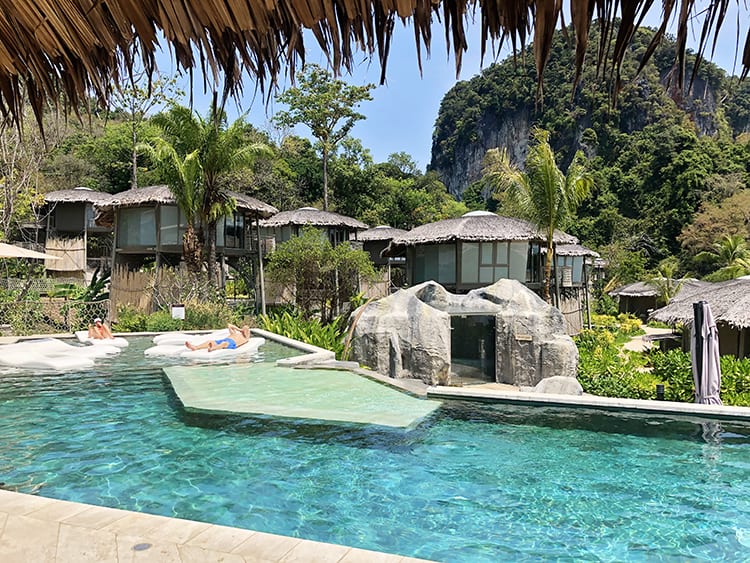 The gorgeous outdoor pool was lovely to swim in and recline with a cocktail – it also had a fantastic open seating area.
Of course, you can also have a swim in the ocean as well. The resort has its own private beach area, so you can almost always find some beach lounge chairs around (although we really didn't feel like these loungers were 5-star in quality as their pillows looked pretty worn down).
Our Spa Experience
As the TreeHouse Villa Resort is in actual fact a 5-star resort and let's face it, the price is pretty hefty for a night stay, we had high expectations for the spa, but we didn't find it quite as luxurious.
We booked in for a massage (which was pricey in comparison to what we were used to). The massage huts were on the beach – nothing flash. The negative was that it was right next to the family resort pool next door, so you basically listen to noisy kids all throughout the massage.
Restaurants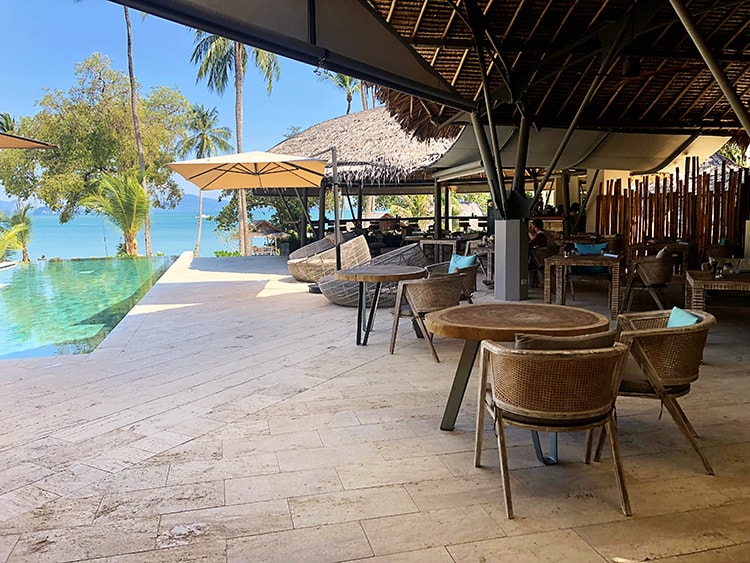 You can take your pick from wood-fired pizzas, a variety of pasta dishes, and a delicious mix of Mediterranean dishes at the Al Fresco restaurant. For a truly romantic meal, the candlelit dinner on the private beach sounded like the perfect end to a day in the sun.
Whilst the food wasn't the best we ever had, it definitely was yummy and enjoyable.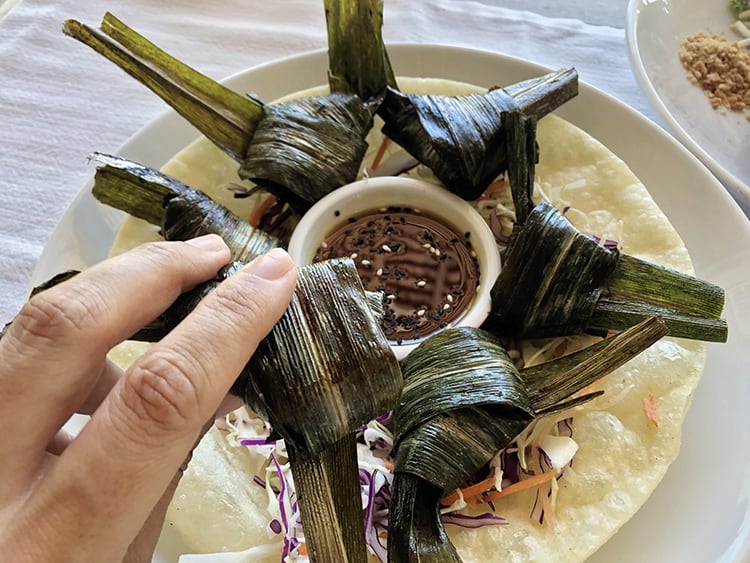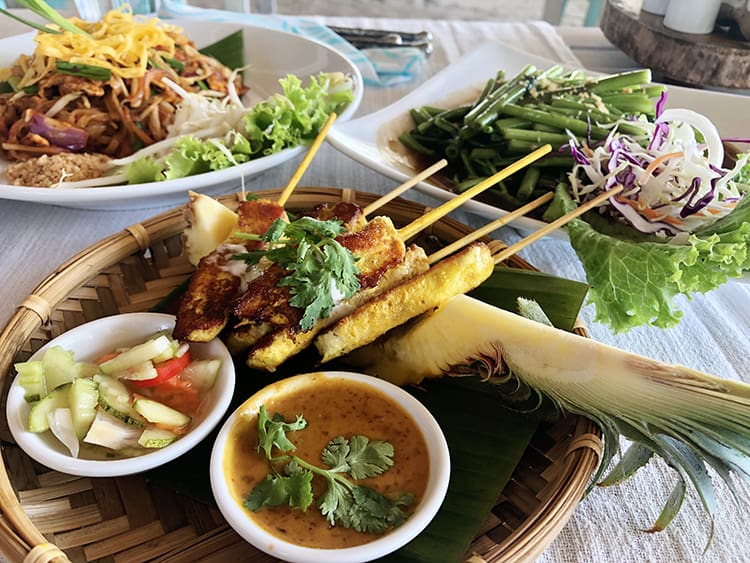 However, be prepared for slow island time service. During our time there, we waited 30 minutes for desserts (and they ended up bringing the wrong ones), and our tea kept arriving after we finished breakfast (even though the buffet was divine). We just ended up realizing that we need to accept the slow service speed on this island.
Activities from the TreeHouse Villas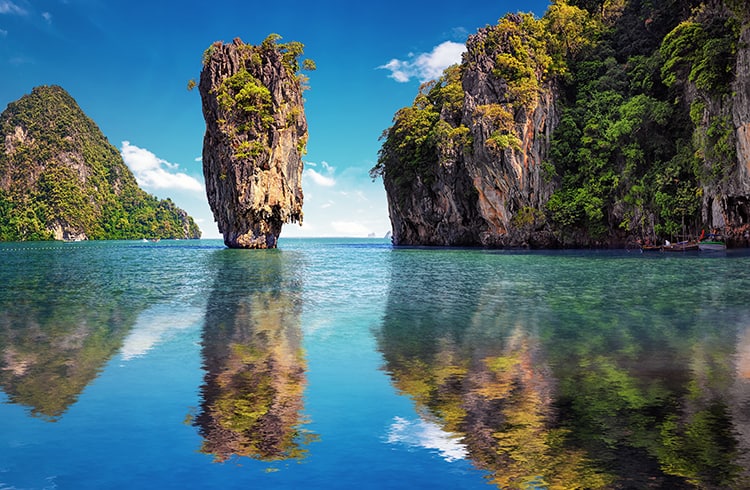 There are some fantastic daily activities available including guided tours around the island or day trips to Phang Nga. You're also able to rent a bicycle and go exploring! There's even the chance to enjoy activities you can't skip on Koh Yao Noi – snorkeling and sea kayaking.
Go hiking in the nearby forests, head for one of the amazing Koh Yao Noi beaches, or take in a Thai cooking class.
---
Final Verdict on Treehouse Villas Koh Yao Noi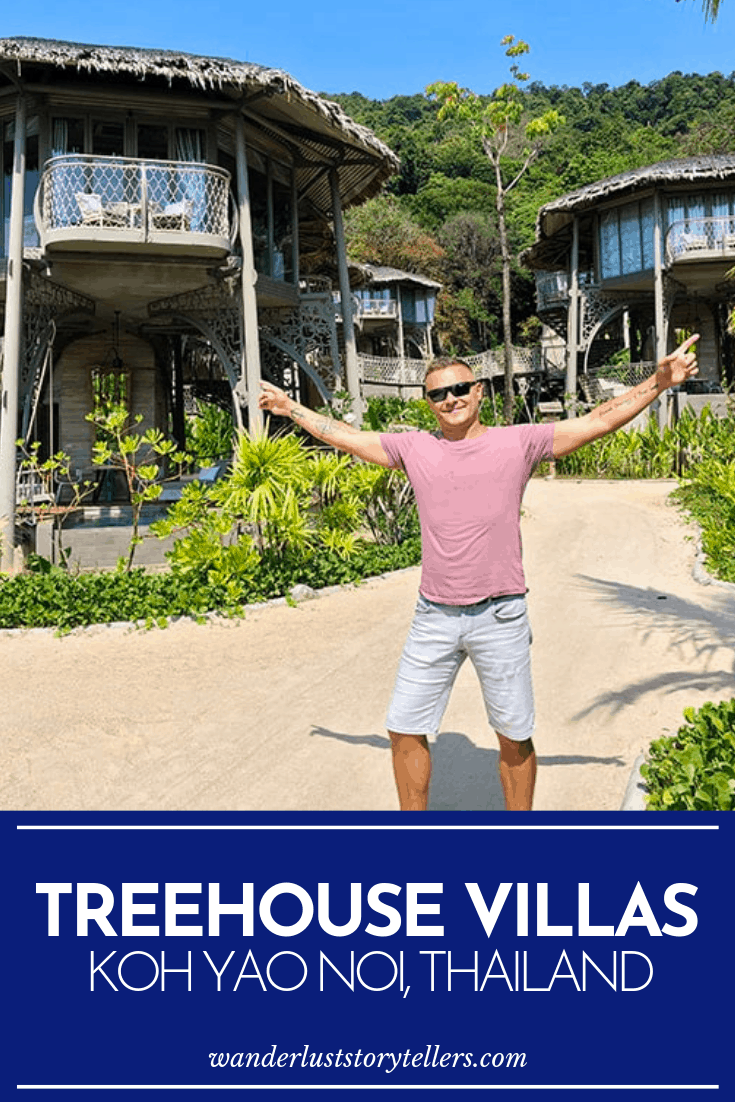 There is something really special about the TreeHouse Villas, from the daily drink top-ups to the unspoiled views. Despite any negatives we experienced, we absolutely loved our stay here and would return in a heartbeat!
---
Book Your Stay
Book Now on Booking.com | Book Now on Agoda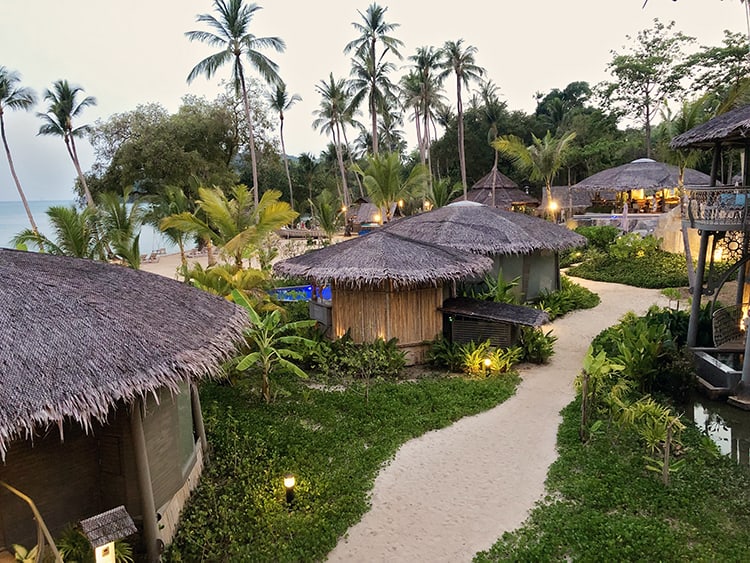 Costs of Rooms: Couple Rooms start from AUD $550 p/n or US $385 p/n – This includes a delicious and yummy buffet breakfast each morning, 2 bottles of spirits for the room, free sodas in the minibar, your transfers to and from the resort to your hotel in Phuket.
Where: Treehouse Villas is located on Koh Yao Noi Island. The resort will organize a pickup from your hotel in Phuket, as well as bring you to the island via their private speedboat.
Suitable for: Adults Only
This resort is highly recommended by us!  It is one of our favorites!
If you're planning to travel around the rest of Thailand, take a look at our review of the Novotel Phuket Resort!
---
More about Koh Yao Noi
Check out the best hotels in Koh Yao Noi here.
Find out how to get from Phuket to Koh Yao Noi here.
---