If you're planning on traveling to the USA in the near future, you'll want to make sure that you have a checklist before you leave. There are many important documents that you'll need to have with you when traveling to the US.
From your easy e-visa, or ESTA, to your important travel insurance papers, keep this checklist for traveling to the USA close by to ensure smooth travels.
What do I need to travel to the USA?
Wondering about the important documents needed to travel to the USA? This list includes most of the important documentation and other admin details that are needed for easy entry into America.
Passport
An obvious item on your checklist, but the absolute most important! Without a valid passport, you're not going to get very far. So make sure that it's valid and keep it close to you in the lead up to your departure.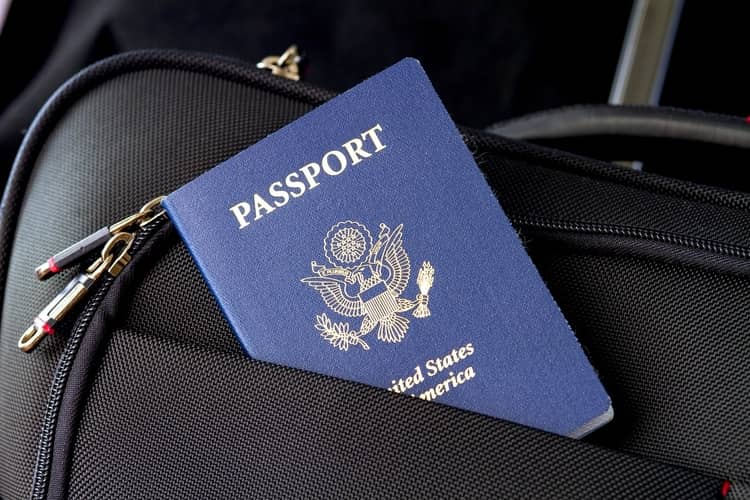 A good idea would be to keep your passport together with all your travel documents for the USA (including this travel document checklist).
We love keeping all our passports together in a family passport holder.
Andrzej also loves his leather passport and wallet holder. You can find this passport holder in our post about travel accessories for men.
Visa
Depending on your country of citizenship, you may need a visa before you'll be allowed to enter the United States. Thankfully, for those that meet the requirements, an online visa application, otherwise known as a ESTA, is available. This makes the process easier and entering the USA simpler and faster.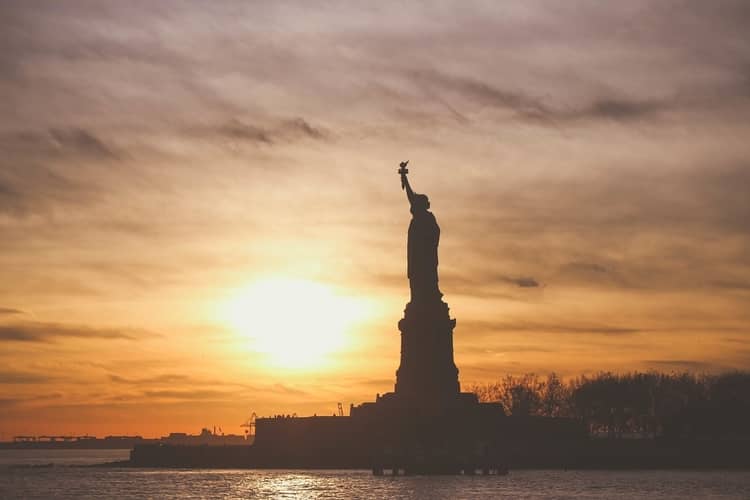 This allows you to apply, pay, and be approved for a USA visa online, without unnecessary admin. The visa, once approved, will be linked to your passport – meaning you won't have to carry around loads of paperwork. Just be sure to have that passport ready!
It's important to note that children will have to have their own ESTA, although you can apply for all your e-visas together. This means that each child will need their own passport, and if your child is on your passport they won't be approved for the ESTA.
Travel insurance
This is often one of those things that travelers forget when planning their trips, but it's quite an important aspect.
Wherever you are traveling to, you're not likely going to be approved for a visa if you don't have travel insurance. This needs to be bought before you leave, and can really come in handy for unforeseen emergencies while traveling in a foreign country.
Flight tickets
Another obvious one, we know. You won't be flying to the USA without flight tickets.
But while you're making sure you have all the necessary documentation, be sure to have your flight tickets readily available.
Nothing ruins the beginning of a trip more than a flustered search for flight tickets that have slipped to the bottom of a bag.
Be mindful of your flight times as well, as you'll need to make sure you're at the airport with enough time to spare. And make a note of your departure times – being in a new country can often confuse travel times so it's best to prepare yourself.
Point of Contact
For your ESTA visa application, and any USA visa for that matter, you'll need to have a point of contact in the USA. This is someone living in America who can verify that you are, indeed, yourself.
If you don't personally know anyone in the US, you can add the contact at your booked accommodation.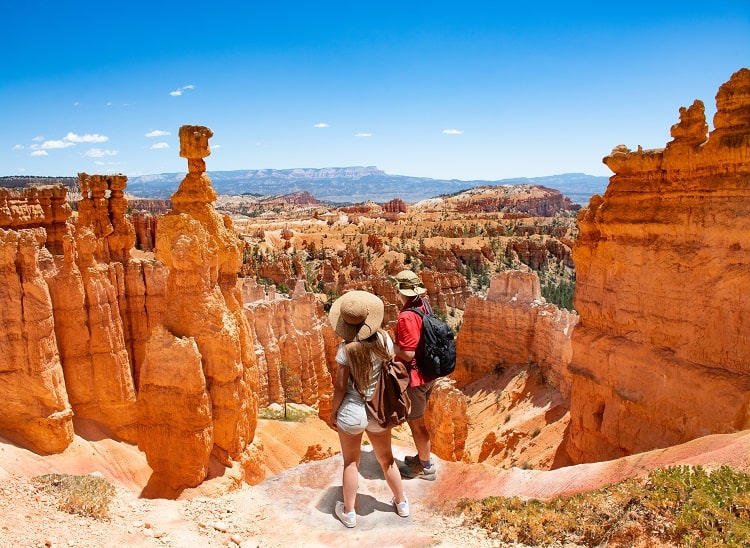 If you're not sure of your contact's details, there is an option to add an 'unknown' contact and update it later.
Driver's license
This is specifically if you're going to be renting a car to do your own driving. Renting a car is perfect for road trip vacations and camping trips, or if you're staying somewhere a bit further from the city. However, if your holiday is based in NYC or a similar big city, you could easily get around in taxis.
If you're in need of a more comprehensive list, read our full travel checklist – you can even print out and keep it with you!
Traveling to America checklist summary
The United States has some beautiful places to see and amazing things to do. It makes for a great travel destination, and with an ESTA and online booking, it's quite an admin-free vacation.
There are, however, some strict traveling laws, and the best way to have a stress-free visit is to comply with the rules and regulations.
Whether you're planning to travel to the USA on your own, as a couple, or with kids, you're definitely in for a memorable visit. The USA is full of interesting history, beautiful scenery, and various cultures, making it a great place for almost everyone.