While chaotic at times, India is generally a great place for travelers to visit. The country is filled with many things that will touch on all of your five senses.
A lot of people don't visit India because they just aren't sure what to expect. Check out our handy guide with tips for traveling to India to learn a little bit about what the country is like before you travel there.
Our handy post on things to know before traveling to India will help you feel prepared for your trip.
Here are our top traveling to India tips!
____________________________________
Things to know when Traveling to India

1. What To Do Beforehand
Find below some traveling to India tips that will help you to prepare for the trip.
Research The Destination
It's essential that you do your research about India before you plan a trip there.
Decide on the attractions that you must see in this country. You will find that there are quite a few landmarks, beaches and exciting cities. It's nearly impossible to get it all in during just one trip.
This is why it's important to figure out some places that you must go to.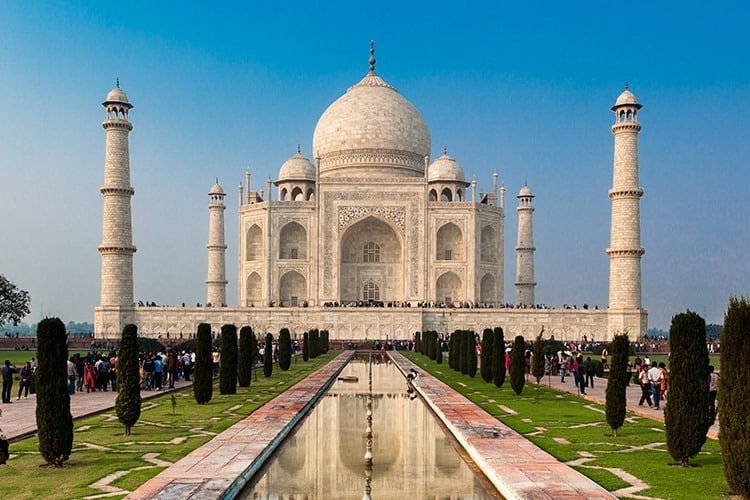 The best way to do this is to purchase a guidebook on India. We personally love Lonely Planet's guidebooks and we can highly recommend them:

Learn About The Culture
You don't want to offend anyone while you are in India. To avoid this, learn about their culture and customs.
Many tourists who visit this country for the first time are surprised to see the amount of traffic and that children will often bang on car windows for money. This can be off-putting to some.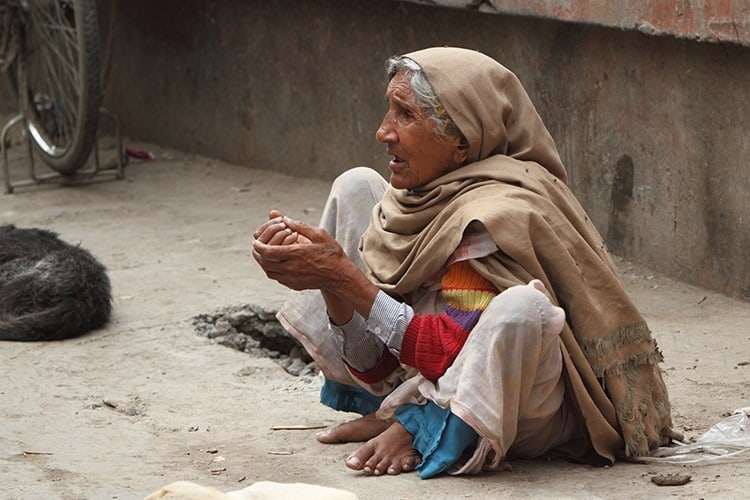 It's hard to describe what you are going to see, but if you have an open mind before traveling to India, you will certainly have a great time.
What to Pack when Traveling to India
Make sure you dress conservatively so that you don't stand out. Don't wear shirts that are too low cut or show off your shoulders. Wear pants and long sleeve shirts at religious sites. Take off your shoes if you are visiting a temple or someone's home.
Here are our favourite items for what to wear when traveling to India.

What to Bring when Traveling to India
On top of packing the appropriate clothing items, it is also important to pack a few travel essentials. We recommend you take along a small first aid kit, some hand sanitizer and insect repellent. You will of course also need the correct travel plug adapter.
A lot of the walls in hotels are thin and traffic outside can be noisy, so make sure you have some earplugs in your bag.
Lastly, the bag bungee will go a long way as you will dragging your bags around a bit! The bungee is a great way to secure a few bags on top of your suitcase to make life easier.

Traveling to India Vaccines
Always check with your preferred doctor in regards to vaccines for traveling to India, however, according to the CDC site, the following are recommended vaccinations for travels to India:
Highly Recommended:
Hepatitis A due to the possibilities of contaminated food and water in India; regardless of where you are staying or eating.
Typhoid, again due to the possibilities of contaminated food and water, more important though if visiting smaller towns or rural areas. And also if you love eating from the local street vans.
Check with your doctor if you need the following:
Cholera, Hepatitis B, Japanese Encephalitis, Malaria, Rabies and Yellow Fever
Traveling to India Visa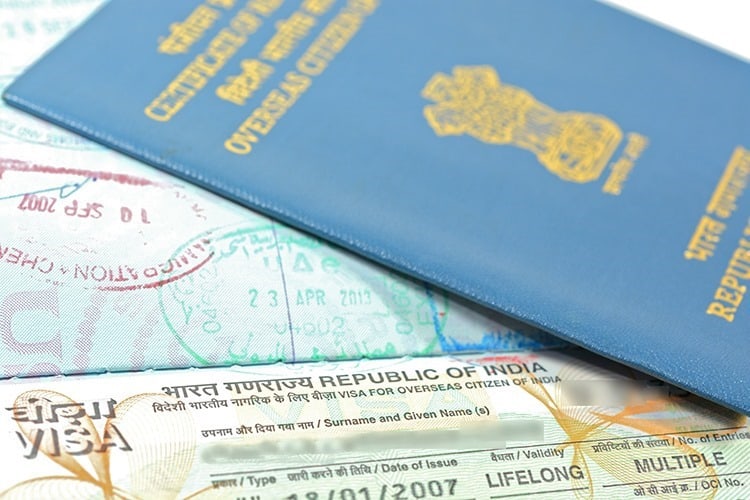 You will need a Visa to travel to India if you are a U.S. citizen. Many countries have the same requirement as well.
Allow yourself enough time to get it. As soon as you determine that you are going to be traveling to India, apply for your Visa to ensure that you are able to obtain it in time. You can apply for your Indian visa in advance by clicking here.
2. Traveling to India Advice
Here is some advice when it comes to food and hotel chains.
1. Food
It's important that you pay attention to what you eat while you are in India. The street food carts don't follow health codes for the most part so eating something from one of them is an easy way to get sick. You don't want to spend your whole vacation stuck in your hotel room because you ate something you shouldn't have had.
It's also a good idea to stay away from fresh fruits and vegetables. Only eat these items if they have been fried or boiled. Don't get ice in your drinks and don't drink tap water. Opt for bottled water instead.
2. Opt For Well-known Hotel Chains
Now is not the time to try to save a buck or two by staying at a hole in the wall hotel. Stay at a reputable hotel so that you know your accommodations will be what you paid for.
An added perk is that many of the well-known chains do speak English, which is great for travelers that don't speak the national language in India.
3. When To Visit India
Summer:

April-June

This is the hottest time of year in this country. Temperatures can reach 104 degrees Fahrenheit which can be extremely unpleasant if you plan on spending a lot of time outdoors.
Winter:

December-March

This is a great time to visit India. The temperatures only reach around 60 degrees Fahrenheit in the northwest and 77 degrees Fahrenheit in the southeast.
Monsoon Season:

July-September

Those who visit India during this time will find that they have to contend with a lot of rain. This can make it difficult to go from one place to another.
Autumn:

October-November

During the autumn months, the weather tends to be mild. The rains have almost dissipated and the temperatures are pleasant.
4. The Language
Hindi is the official language of India. English is spoken in a lot of places, so travelers can often get by with only knowing a few Hindi phrases.
If you are heading to more remote off-the-touristy-path destinations, we would suggest that you take a Hindi-English dictionary along.

Essential phrases to know include:
Hello – Namaste or Pranam
Me – Mai
This is mine – Ye mera hai
Who are you? – Aap kaun hai?
I need a bottle of water – Mujhe ek bottle paani chahiye
Food – Khana
Do you speak English? – Kya apa English bolte hai?
Yes – Haan
No – Nahi
Please – Kripya
Thank you – Dhanevaad
5. The Best Places To Visit in India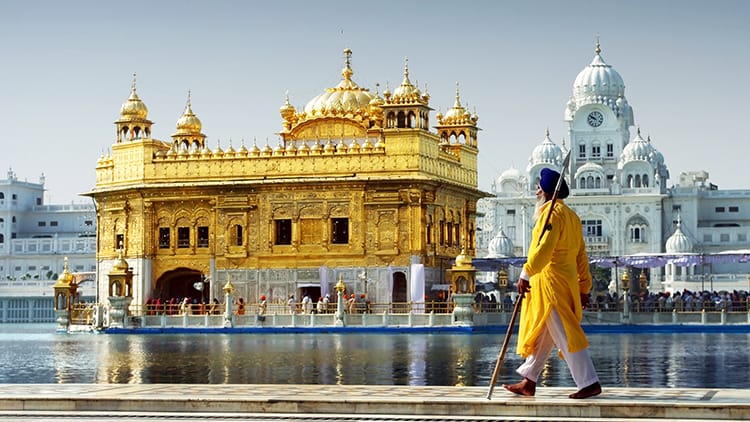 Udaipur– This city is filled with palaces and lakes. A must see while you are here is the City Palace.
Taj Mahal– Being the most iconic monument in India, this is a popular tourist attraction. It's hard to visit India without making it a point to visit the Taj Mahal. Grab some helpful tips to make your visit to the Taj Mahal a breeze.
Golden Temple– Founded in 1577, this golden dome is a great place to snap a few photos. One of the best times to visit it is at night when it's lit up.
Varanasi– Known as a spiritual city, tourists often find it mystical and holy. If you visit here you must check out the riverside ghats that have a variety of purposes including being used for burning bodies of the deceased.
Goa– Those who want to spend some time at the beach must visit Goa. There are quiet beaches in the south and more lively beaches in the north. Goa is considered to be the top beach destination in India.
Leave us a Comment:
When is your planned trip to India?
Which places in India are you planning to visit?