What do you do when your feet are itching … itching to explore … to take off and wander the world?

Or maybe you possibly just need a bit of escapism?  Escape to a different country and culture than your own through means of a great selection of travel movies!

Sometimes reality doesn't allow for that desperate escape we are in need of, but we can always escape to the travel world through travel films, travel books and travel blogs!
We love movies about travel!  It is a great way to hype ourselves up for an impending trip to a new destination!  You know when the count-down to the holiday seems like torture, it is a great way to kill some time!  We also love watching good travel movies that are set in destinations that we have just come back from.   It helps with the 'Back-to-Reality' blues that set in when that holiday you have been counting down towards is actually over.
Below is our list of top travel movies!   All of which feature incredible scenery from various locations around the world!  The travel movies are listed in no particular order.
Please Pin Me! Thank You!
Top 15 Travel Movies
(in no particular order!)
–
1.  Memoirs of a Geisha (2015)
Location Featured: Japan
Synopsis:
'In the 1920s, 9-year-old Chiyo (Suzuka Ohgo) gets sold to a geisha house. There, she is forced into servitude, receiving nothing in return until the house's ruling hierarchy determines if she is of high enough quality to service the clientele — men who visit and pay for conversation, dance and song. After rigorous years of training, Chiyo becomes Sayuri (Ziyi Zhang), a geisha of incredible beauty and influence. Life is good for Sayuri, but World War II is about to disrupt the peace.'
2.  Eat, Pray, Love (2010)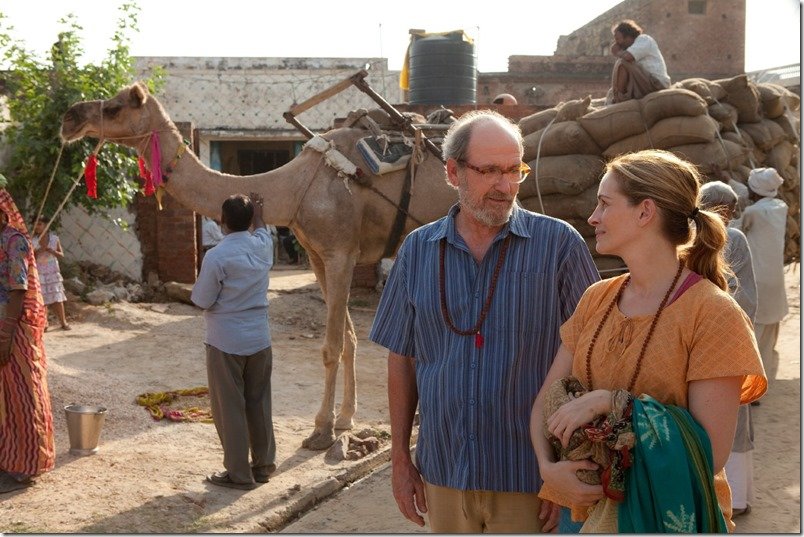 Location Featured: Italy, India and Bali
Synopsis:
'Liz Gilbert (Julia Roberts) thought she had everything she wanted in life: a home, a husband and a successful career. Now newly divorced and facing a turning point, she finds that she is confused about what is important to her. Daring to step out of her comfort zone, Liz embarks on a quest of self-discovery that takes her to Italy, India and Bali.'
3.  Wild (2014)
Location Featured: U.S. – Pacific Crest Trail
Synopsis:
'Driven to the edge by the loss of her beloved mother (Laura Dern), the dissolution of her marriage and a headlong dive into self-destructive behavior, Cheryl Strayed (Reese Witherspoon) makes a decision to halt her downward spiral and put her life back together again.
With no outdoor experience, a heavy backpack, and little else to go on but her own will, Cheryl sets out alone to hike the Pacific Crest Trail — one of the country's longest and toughest through-trails.'
4.  Queen of the Desert (2015)
Location Featured: Morocco, Jordan and England
Synopsis: 'A chronicle of Gertrude Bell's life, a traveler, writer, archaeologist, explorer, cartographer, and political attaché for the British Empire at the dawn of the twentieth century.'
5.  Darjeeling Limited (2007)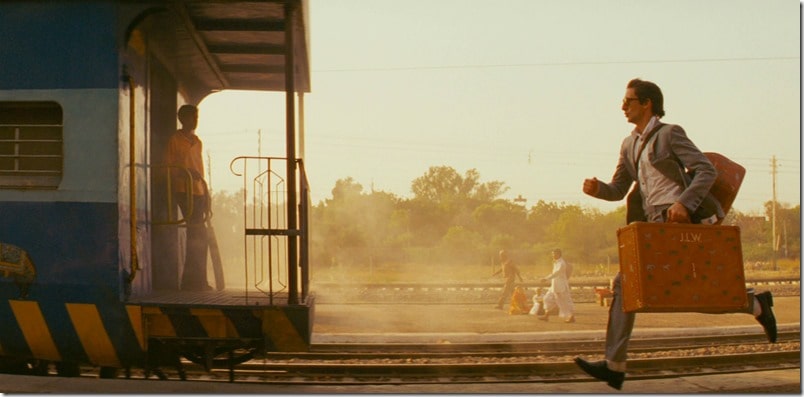 Location Featured: India
Synopsis:
'Estranged brothers Francis (Owen Wilson), Peter (Adrien Brody) and Jack (Jason Schwartzman) reunite for a train trip across India. The siblings have not spoken in over a year, ever since their father passed away. Francis is recovering from a motorcycle accident, Peter cannot cope with his wife's pregnancy, and Jack cannot get over his ex-lover.
The brothers fall into old patterns of behavior as Francis reveals the real reason for the reunion: to visit their mother in a Himalayan convent.'
6.  Under the Tuscan Sun (2003)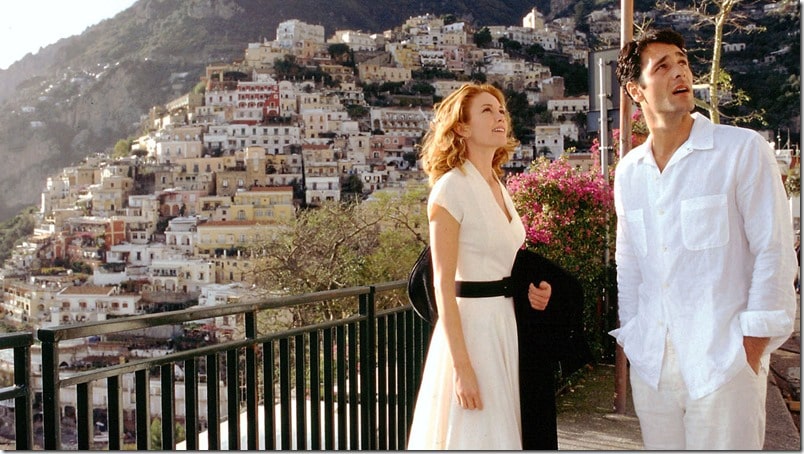 Location Featured: Italy
Synopsis: 'When Frances Mayes (Diane Lane) learns her husband is cheating on her from a writer whom she gave a bad review, her life is turned upside down. In an attempt to bring her out of a deep depression, her best friend, Patti (Sandra Oh), encourages Frances to take a tour of Italy.
During the trip, the new divorcée impulsively decides to purchase a rural Tuscan villa and struggles to start her life anew amid colorful local characters, including the handsome Marcello (Raoul Bova)'
7.  Tracks (2013)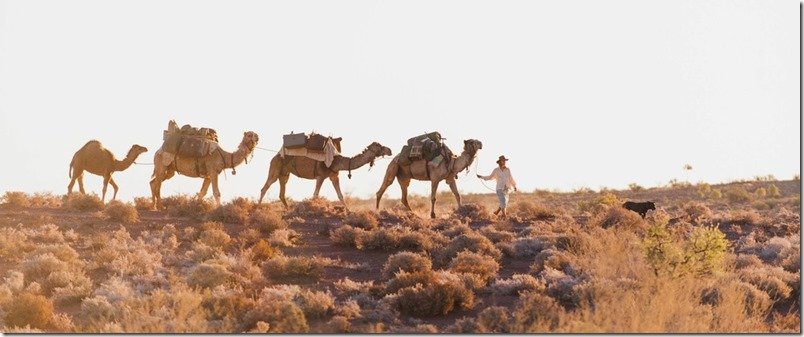 Location Featured: Australia
Synopsis:
'Accompanied only by her faithful dog and four camels, an Australian (Mia Wasikowska) satisfies her craving for solitude by embarking on a solo trip across the desert from Alice Springs to the Indian Ocean.'
8.  Letters to Juliet (2010)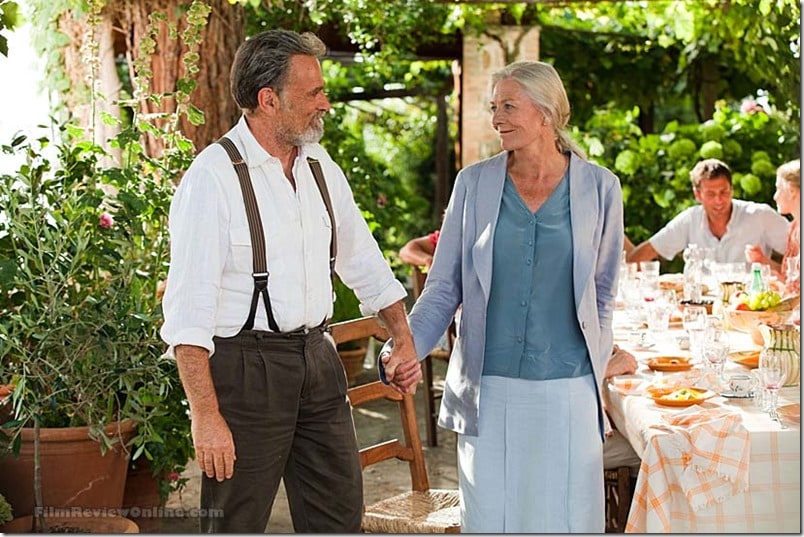 Location Featured: Italy
Synopsis:
'While visiting Verona, Italy, with her busy fiance, a young woman named Sophie (Amanda Seyfried) visits a wall where the heartbroken leave notes to Shakespeare's tragic heroine, Juliet Capulet.
Finding one such letter from 1957, Sophie decides to write to its now elderly author, Claire (Vanessa Redgrave). Inspired by Sophie's actions, Claire sets out to find her long-lost lover, accompanied by her disapproving grandson (Christopher Egan) and Sophie.'
9.  7 Years in Tibet (1997)
Location Featured: Tibet
Synopsis: 'An egocentric Austrian mountaineer (Brad Pitt) gradually learns selflessness from the young Dalai Lama.'
10.  P.S. I Love You (2007)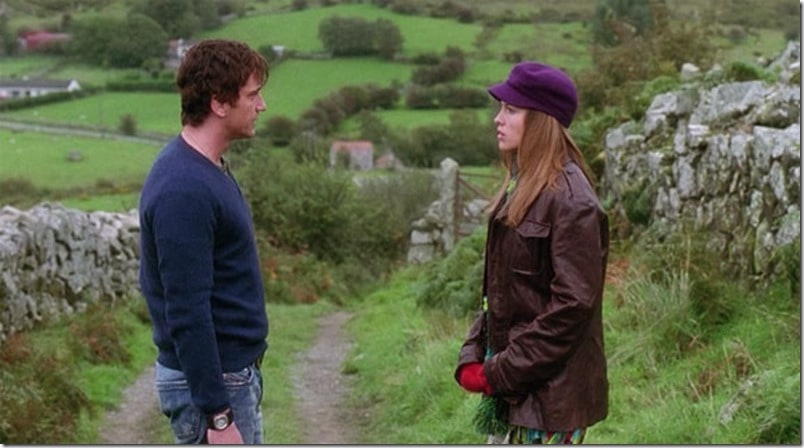 Location Featured: Ireland
Synopsis:
'When Gerry (Gerard Butler), the husband of Holly Kennedy (Hilary Swank), dies from an illness, she loses the love of her life. Knowing how hard Holly will take his death, Gerry plans ahead. Beginning on her 30th birthday, she receives the first in a series of letters written by him, designed to ease her grief and encourage her to move forward to a new life.'
11.  A Good Year (2006)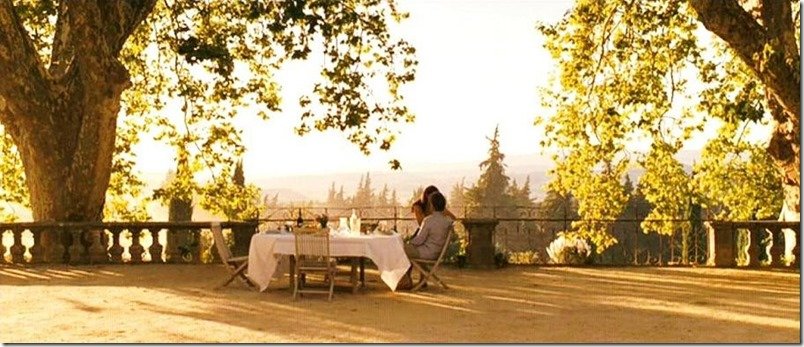 Location Featured: France
Synopsis:
'Failed London banker Max Skinner (Russell Crowe) inherits his uncle's (Albert Finney) vineyard in Provence, where he spent many childhood holidays. Upon his arrival, he meets a woman from California who tells Max she is his long-lost cousin and that the property is hers.'
12.  Jumper (2008)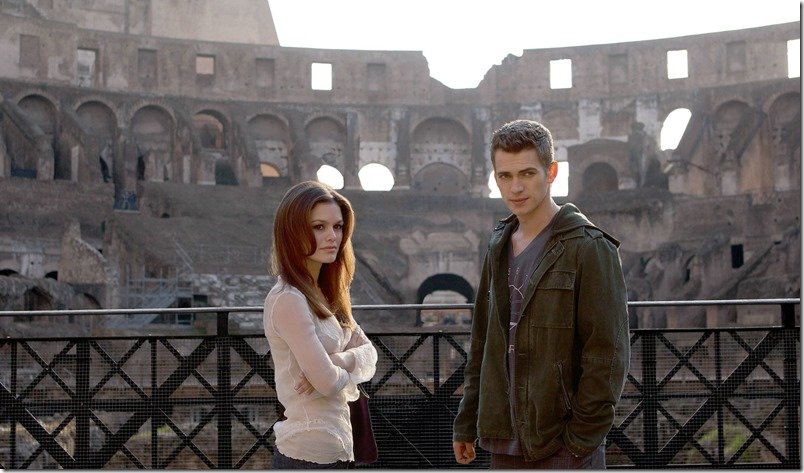 Location Featured: Egypt, Prague, Italy,  France, Canada, USA, Japan, Mexico
Synopsis:
'Aimless David Rice (Hayden Christensen) has the ability to instantly transport himself to any place he can imagine. He uses that gift to globe-trot, living on money he steals by "jumping" into bank vaults. He's captured by the evil Roland Cox (Samuel L. Jackson), who knows how to keep David from jumping.
David escapes and reunites with his high school crush, Millie (Rachel Bilson), then forms an alliance with fellow jumper Griffin (Jamie Bell) and prepares for mortal combat with Cox'.
13.  The Best Exotic Marigold Hotel (2011)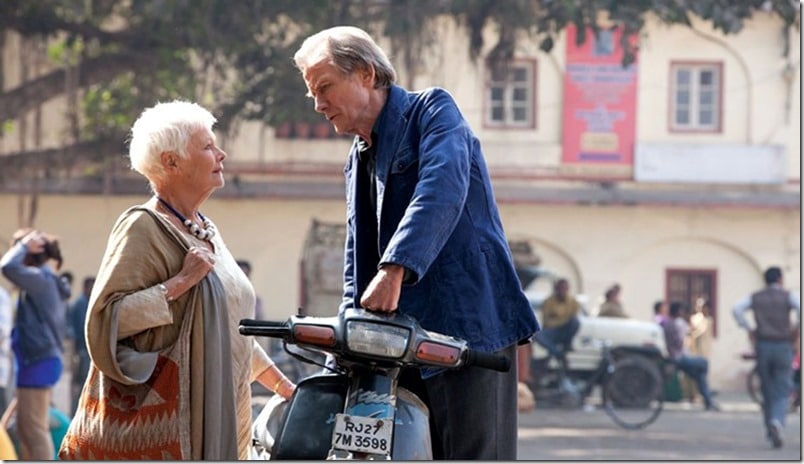 Location Featured: India
Synopsis:
'Some British retirees (Judi Dench, Maggie Smith, Bill Nighy) decide to outsource their retirement to exotic — and less expensive — India. Lured by advertisements for the newly restored Marigold Hotel and imagining a life of leisure in lush surroundings, they arrive and find that the Marigold is actually a shell of its former self.
Though their new home is not quite what they had imagined, the retirees find that life and love can begin again when they let go of their pasts.'
14.  The Descendants (2011)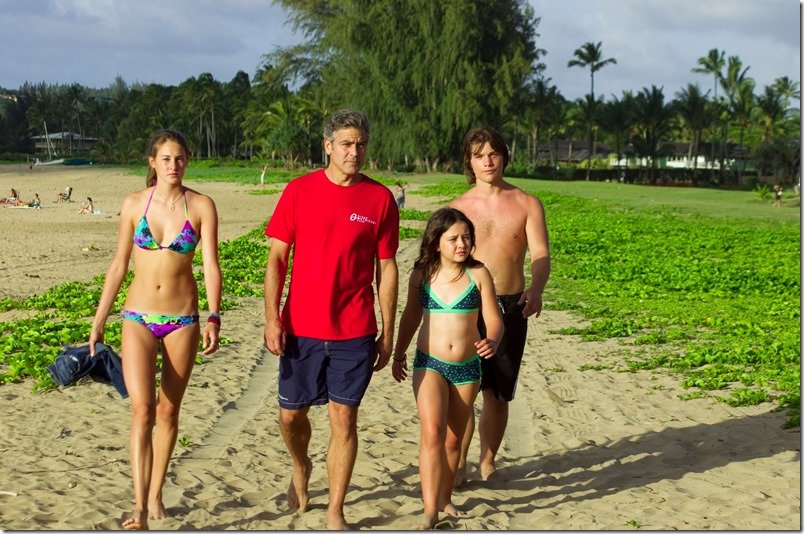 Location Featured: Hawaii
Synopsis:
'Native islander Matt King (George Clooney) lives with his family in Hawaii. Their world shatters when a tragic accident leaves his wife in a coma. Not only must Matt struggle with the stipulation in his wife's will that she be allowed to die with dignity, but he also faces pressure from relatives to sell their family's enormous land trust. Angry and terrified at the same time, Matt tries to be a good father to his young daughters, as they too try to cope with their mother's possible death.'
15.  The Tourist (2010)
Location Featured: Italy and France
Synopsis:
'During an impromptu trip to Europe to mend a broken heart, math teacher Frank Tupelo (Johnny Depp) finds himself in an extraordinary situation when an alluring stranger, Elise (Angelina Jolie), places herself in his path.
Their seemingly innocent flirtation turns into a dangerous game of cat and mouse while various people, who all think that Frank is Elise's thieving paramour, Alexander Pearce, try to capture the pair.'
––
Other Mentions:
1. The Beach (2000) – Thailand
2. The Bucket List (2007) – Around the World
3. Into the Wild (2007) – North America
4. Amelie (2001) – France
5. The Bourne Supremacy (2004) – India
6.  Lucy (2014) – Taiwan, France and Germany
7.  Talented Mr Ripley (1999) – Italy
8.  Lord of the Rings: Fellowship of the Rings (2001) – New Zealand
9.  Before Sunrise (1995) – Austria
10.  When in Rome (2010) – Italy
11.  The Sisterhood of the Travelling Pants (2005) and  The Sisterhood of the Travelling Pants 2 (2008) – Greece
Over to you!

What are your favourite travel movie of all time?

Which movies out of our list do you think are the best travel movies?