So you finally took the plunge and decided to make the trek to the land down under, and chances are you've flown into beautiful Sydney.
At five million residents, Sydney is Australia's largest city so no doubt you'll be spoilt for choice when it comes to where to stay, what to eat, how to travel, and what things to do!
Don't worry though this quick and easy travel guide to Sydney will take you through my recommendations!
Travel Guide To Sydney, Australia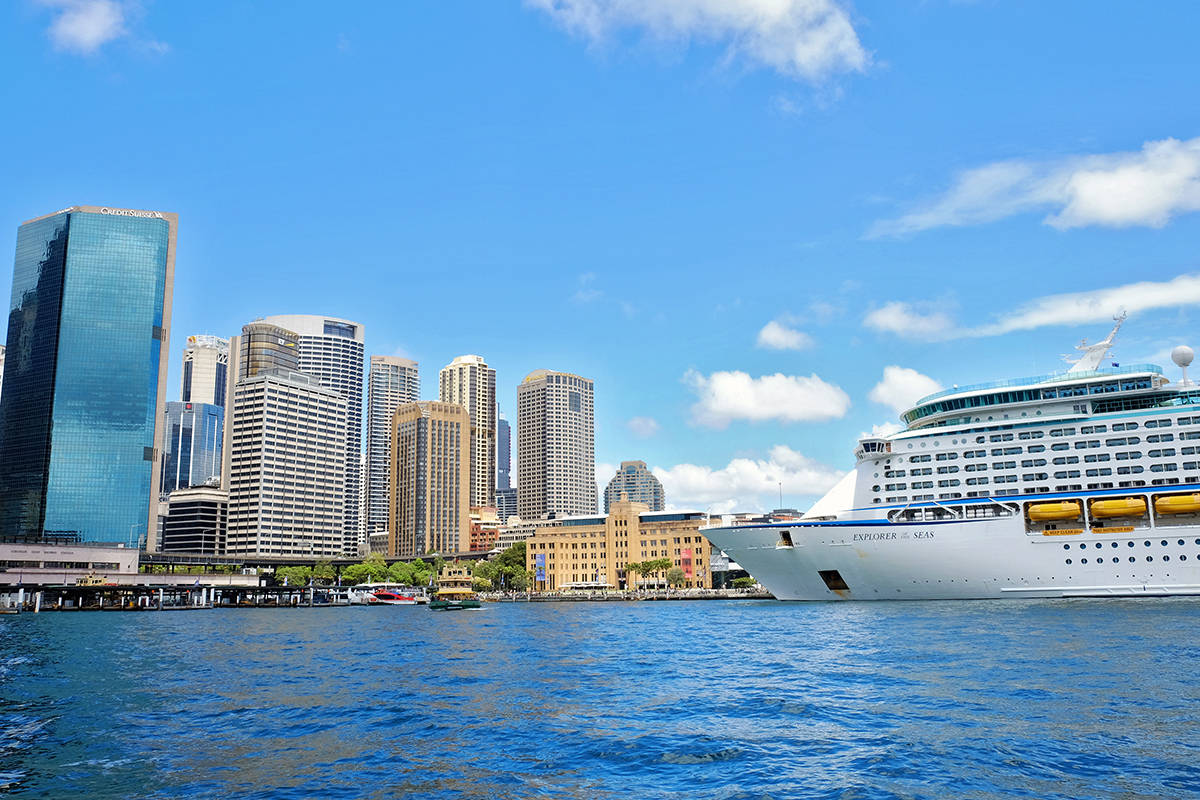 Where to Stay in Sydney
Sydney CBD is best for those who want to be in the middle of the city, and don't mind the flocks of men and women in suits rushing around during peak hours.
Probably reserved for people visiting on business, the Sydney CBD is also within walking distance of various landmarks like the Opera House, Pitt Street Mall, and the Rocks.
You will find plenty of beautiful and luxurious hotels in the CBD.  Click here to see some stunning 5-star luxurious hotels in Sydney.
The Rocks are best for those that want to be very close to the harbour and have a picture-perfect view of Sydney Harbour, the Opera House, and the Harbour Bridge. You'll be very close to all the main city attractions in Sydney.
You can check out the best hotels near the Sydney Opera House here.
In the Rocks, you'll find that hotels are on the pricier and nicer side.  Click here to see our favourite hotels in the Rocks district.
Central Station is best for those looking for the convenience of travel.
As the name suggests, Central Station is pretty much the transport epicentre of Sydney, with all train lines passing through it, making it very easy to travel to and from the city and beyond.
You'll find accommodation from backpackers' hostels to mid-range hotels in this area.  Click here to see popular hotels in the Circular Quay area.
Newtown is one of the more lively parts of Sydney to stay in, with boutique shops, a wide array of eateries, and craft breweries.
If you're looking for a suburb with fun and colourful characters, no shortage of places to eat and drink, and loud streets, Newtown is the best pick for you.
How to Travel in Sydney
The best way to travel around Sydney is via the public transport system.
Sydney is very easily connected by train lines and bus routes, so you'll find that it's far easier to catch public transport than to hire a car.
Additionally, hiring a car is relatively expensive in Sydney, and timed parking is expensive and limited in touristy areas like Bondi Beach, and Circular Quay.
If you're planning to go anywhere via public transport I would recommend using Transport NSW's Trip Planner.
Took the train from the airport to The Rocks – Easy!
However, if you're planning to go beyond the city and do a day trip to the Northern Beaches, the Blue Mountains, or even Sydney to Melbourne, hiring a car is definitely best for you! Rather than fly or take public transport, why not take in the stunning views of New South Wales with a road trip?
Where to Eat in Sydney City
If you've done any research on what Australians like to drink, the top of the list is undoubtedly COFFEE, Sydneysiders love their coffee and know how to damn well make a fantastic coffee. If you fancy yourself a bit of a coffee enthusiast I would recommend stopping by Single O in Surry Hills.
The café house roasts its coffee and features exotic blends. If you're looking for the Australian experience, order the Aussie favourite – a flat white. Also lucky you, Single O is located in Surry Hills, one of Sydney's best brunch areas.
There is no shortage of fun cafes in Sydney, Speedo's is a photogenic spot for brunch on Bondi Beach. Celsius is another, based on a ferry wharf that overlooks the harbour. Both feature on the most instagrammable cafes in Sydney list.
After a long day of exploring the city no doubt, you'll want to dig into a fantastic dinner. Chippendale's Spice Alley features 7 cuisines from South East Asia and offers street food vibes with stalls for each cuisine, and lanterns hung above the alleyway.
If you're looking for a dinner with a view, travel up to 360 Bar and Dining where you'll be 300 meters high, eating fantastic contemporary Australian cuisine, with panoramic views of Sydney.
If you're looking for suburbs with great food, try Surry Hills, Newtown, Barangaroo, Rushcutters Bay, and Chinatown.
What to do in Sydney
Sydney is well known for 3 main landmarks; the Sydney Harbour Bridge, the Opera House and the historic The Rocks district.
There is no doubt that the Sydney Harbour Bridge Climb is a stunning and once-in-a-lifetime experience, but for most this is a pricey activity costing around $300AUD.
However, not many people know that you can actually walk across the harbour bridge via the pedestrian walkway. You'll still be able to get a stunning view of Sydney Harbour, and at no cost!
Also, make sure you enjoy a stroll to get up close to the Opera House.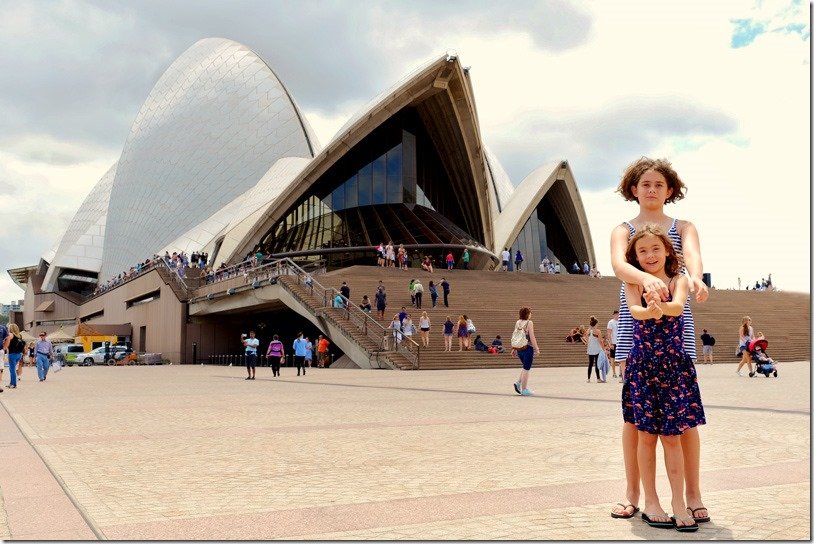 If you want to get on Sydney's waters, but don't have the funds to hire a boat for the day, take the ferry from Circular Quay!
This 30-minute ferry ride is beautifully scenic and takes you to the beautiful beach of Manly known for its chilled vibes and bustling promenade.  Makes sure to also grab a ferry and visit Darling Harbour, which is especially fabulous when you have kids in tow!
If you're an art fanatic, you'll definitely want to check out Sydney's various museums and galleries. For a contemporary look at Australia, try the Museum of Contemporary Art.
For historical paintings from Colonial Australia, Aboriginal art, and contemporary art visit the Art Gallery of New South Wales.
And last but not least, visit the beaches! I know Sydney (and maybe even Australia) is known for the infamous Bondi Beach, but there are so many more that are just as beautiful but don't draw the same big tourist crowds.
If you want the beach views check out the Bondi to Coogee Walk, and stop by Bronte Beach for brunch.
Other beaches you'll want to check out our Milk Beach, Watson's Bay, and Manly Beach. Click here to read about the best beaches to visit in NSW.
Of course, you can't miss out on visiting the sensational Blue Mountains on a day trip.
There are plenty of tour companies that will take you out to the mountains or alternatively, you can simply catch the train that takes you from Sydney city to the mountains and explore it at your own pace.
Where to find a great working space in Sydney?
Are you are looking to make a move to Sydney and wanting to find a suitable place to set up your business?
Do you want to work in one of the most culturally active cities in Australia and in the heart of the city's CBD, then you came to the right place.
Whether you are searching for new office space in a shared building or if you are after a more private setup, you will be able to find it all at the Coworking Space Sydney.
So there you have it, an Australian's guide to Sydney. You'll get to travel Australia just like a true local, eating what we eat, and hanging out where we hang out! If you have a bit more time, take the time to check out what else NSW has got to offer, there is so much more to this beautiful state than just Sydney!