Is your family looking for a new travel destination? If so, you'll want to check out our list of the top 5 locations that your family will never want to leave!
From stunning natural beauty to exciting urban adventures, these destinations have something for everyone.
Plus, a few tips for keeping your kiddos happy while on the road!
Best Family Travel Destinations the Whole Family Will Love
Choosing a destination for your next family vacation can be stressful as you want to ensure that there is a little bit of fun for everyone.
Our Top 5 Family Travel Destinations will definitely make that decision easier as you plan your next family holiday.
1. Costa Rica
Costa Rica is a renowned nature destination, and for good reason – it boasts incredible biodiversity. With lush rainforests, stunning beaches, and active volcanoes, there is no shortage of things to see and do.
Families will find plenty of kid-friendly activities as well, from zip-lining through the jungle to exploring the shores of Lake Arenal.
When planning your trip, be sure to allow extra time to move your car – driving in Costa Rica can be a bit challenging!
With its friendly locals and breathtaking scenery, Costa Rica is the perfect place for a fun-filled family vacation.
2. Daintree Rainforest, Australia
The Daintree Rainforest is one of the most popular tourist destinations in Australia. And it's no wonder why!
The rainforest is teeming with wildlife, and there are plenty of opportunities for outdoor activities. If you're looking for a fun family vacation, the Daintree Rainforest is a great option.
Here are a few tips to help you make the most of your visit:
Plan to move around: The Daintree Rainforest is huge, and there's a lot to see and do. You'll want to make sure you have plenty of time to explore.
Get up close and personal with the wildlife: There are lots of ways to see the animals in the rainforest, but nothing beats getting up close and personal. Be sure to take advantage of the many opportunities to see the animals up close.
Pack for all weather conditions: The weather in the rainforest can be unpredictable, so it's important to be prepared for anything. pack rain gear and sunscreen, just in case.
With these tips in mind, you're sure to have a great time at the Daintree Rainforest!
3. Orlando, Florida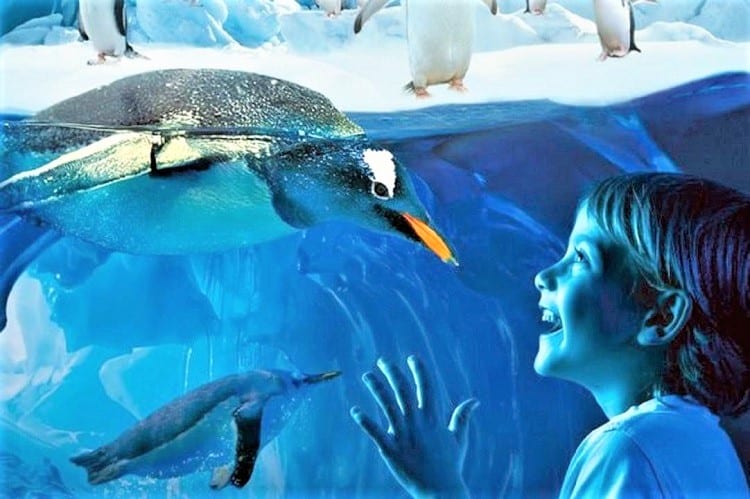 Orlando, Florida is a great destination for a fun family vacation. With so many things to see and do, there is something for everyone in the family to enjoy.
One of the most popular attractions in Orlando is Walt Disney World. Here you can find four different theme parks, each with its own unique attractions and rides.
Another popular destination is Universal Studios Orlando, where you can experience the thrill of your favorite movies and TV shows coming to life.
If you're looking for some thrills, be sure to check out SeaWorld Orlando, where you can see amazing marine life up close and personal. Regardless of what your interests are, you're sure to find something to love in Orlando, Florida.
4. Yellowstone National Park
Yellowstone National Park is one of the most popular vacation destinations in the United States. It is also one of the best travel experiences that you can give your kids.
Located in Wyoming, Montana, and Idaho, the park is home to a wide variety of landscapes, including geysers, hot springs, waterfalls, and forests. Families can explore the park by foot, bike, car, or boat, and there are plenty of opportunities to see wildlife, such as bison, elk, bears, and wolves.
Yellowstone also offers a variety of educational programs, making it a great choice for a family vacation.
With so much to see and do, Yellowstone is sure to please everyone in the family.
5. Panama
Panama is a small country located in Central America, between Costa Rica and Colombia.
Although it is often overshadowed by its larger neighbors, Panama has a lot to offer visitors, from beautiful beaches to rainforests teeming with wildlife.
The best time to visit Panama is during the dry season, from December to April. The weather is warm and sunny, making it ideal for outdoor activities.
Panama is also a great place to visit if you're looking for a budget-friendly vacation. Accommodation and food are relatively cheap, and there are plenty of free activities to enjoy, such as strolling along the historic Panama Canal or visiting one of the many museums.
A great place to start your trip is with a few days in Panama city, Panama. There are plenty of things to do in the city and it is also a great base for some wonderful day trips to places like the Soberanía National Park and the San Blas Islands.
So if you're looking for an exciting and affordable vacation destination, be sure to add Panama to your list!
Top Tips for Keeping Your Kiddos Happy While Traveling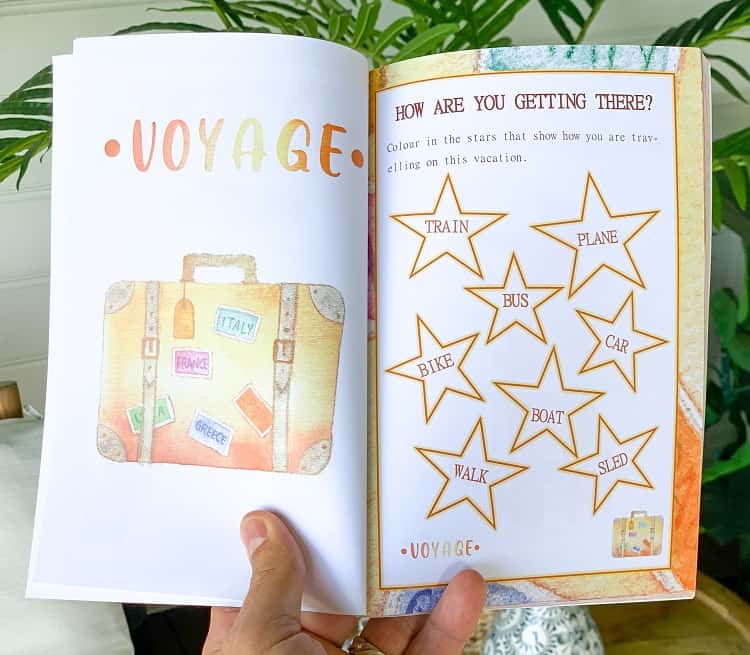 Check out our top tips for making sure the little ones are happy with your next family holiday.
Let kids take part in planning the trip: Kids love being involved in planning activities and trips, so make sure to give them a say in what you do together.
Pack fun snacks and treats: Traveling can be tiring, especially for little ones, so bring along some special snacks to keep everyone happy and energized.
Bring plenty of activities: Make sure to pack some entertainment for the kids, such as coloring books, a travel journal for kids, games, and puzzles. This will help keep them occupied during long car trips or airport layovers.
Allow for downtime: It can be tempting to fill every minute of your vacation with activities, but it's important to make sure there are some breaks in the action. Let your kids take a break from sightseeing and just relax for a while.
Have realistic expectations: Remember that kids have different needs and energy levels than adults, so don't expect them to keep up with an adult-paced itinerary. Try to be flexible and give them plenty of time to rest and recharge.
Final Thoughts
We hope that our list of the top 5 family holiday locations and our tips will help ensure that your family vacation is a success!
Whether you're traveling to the Daintree Rainforest, Yellowstone National Park, or Panama, having an organized plan and realistic expectations will make all the difference in having an enjoyable trip.
So start planning today and get ready for the adventure of a lifetime!