Whether you embark on a family road trip through Mexico's Yucatan Peninsula, Canada's west coast, or Germany's Black Forest High Road, you're sure to have an incredible time.
However, to make sure it's as incredible as possible, you'll want to first prepare for your baby or toddler's needs.
Here are top tips to ensure that your family road trip is an incredible and memorable one.
7 Ways to Ensure a Great Family Road Trip with a Baby
Below are our 7 top tips to ensure that when you take a family road trip that everyone, including your baby or toddler, has a great time! Not sure where to go on your road trip? Here is a list of the best places to go with a baby (that are safe and baby-friendly).
1. Fit the Car Seat Correctly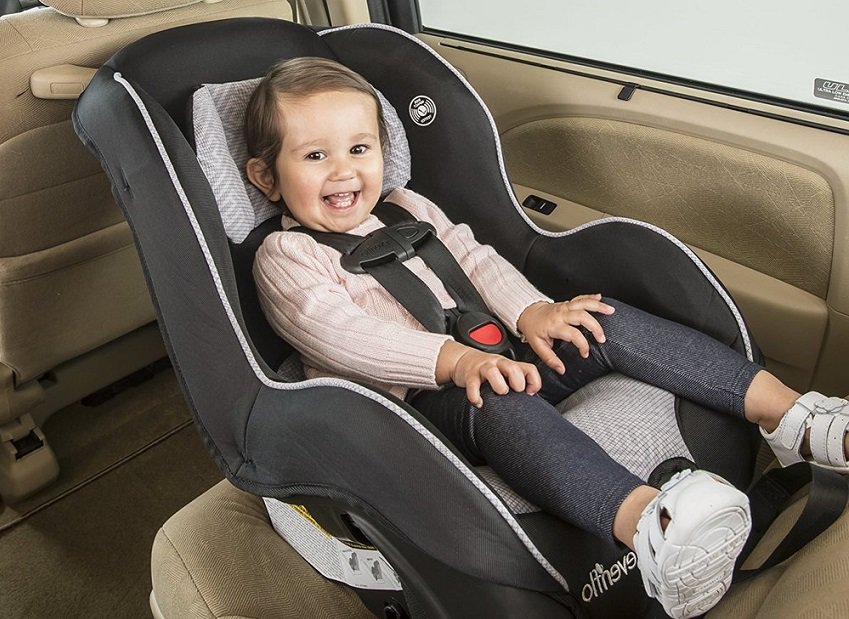 If you want to have an incredible road trip with your family, you'll want to gain peace of mind by ensuring your baby or toddler is kept safe.
So, make sure the travel car seat is fitted correctly for your child. It needs to be fitted right for your child's weight and height.
If you're driving your own car, you should ensure the car seat is always fitted correctly, but if you're hiring a car, you'll need to pay extra attention to ensure the car seat is positioned just right.
Of course, positioning a car seat correctly will also provide your baby or toddler with maximum comfort as well as protection.
Tip: Ifyou are traveling with a 2 or 3-year-old, you might be interested in checking out our blog on car seats for two-year-olds and travel car seats for three-year-olds blog post here.
2. Make Frequent Stops
Babies shouldn't sit in a car seat for longer than two hours, so make sure you make frequent stops during your journey.
Even toddlers will get agitated from being in a car for a long time, so it's always best to take a break every couple of hours.
It's a good idea to plan your journey around stops so that you can do fun things like spending time at diners, shops, woods, or playgrounds, before moving on with your trip.
Also, you'll want to plan stops around diaper changes and bathroom breaks as much as possible.
3. Plan Driving Around Nap Times
You could burn through long chunks of driving if you drive while your child is asleep.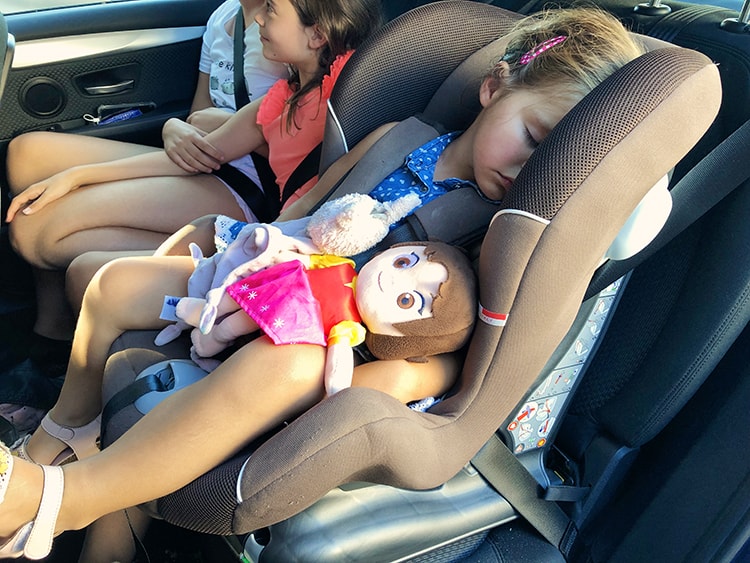 However, babies who are younger than four weeks should never sleep in car seats for longer than thirty minutes and babies of all ages, as mentioned above, should not be left in car seats for longer than two hours.
But if you have a toddler, you could make fewer stops on certain stretches of roads if you drive during nap times or into the evening.
4. Make Sure You Have Appropriate Car Insurance
You should always have the right car insurance in place, but when you decide to head off on a family road trip, you should reconsider your needs.
There could be add-ons that are worth getting, such as being able to access a replacement car.
You never know when breakdowns and accidents might happen, so it's always best to be prepared and protected.
And make sure you spend some time comparing local auto insurance providers, such as car insurance in California, North Carolina, or Georgia, to find a great deal.
5. Keep a Well-packed Baby Bag with You
Your road trip will go a lot more smoothly if you remember to keep your baby bag expertly packed and accessible.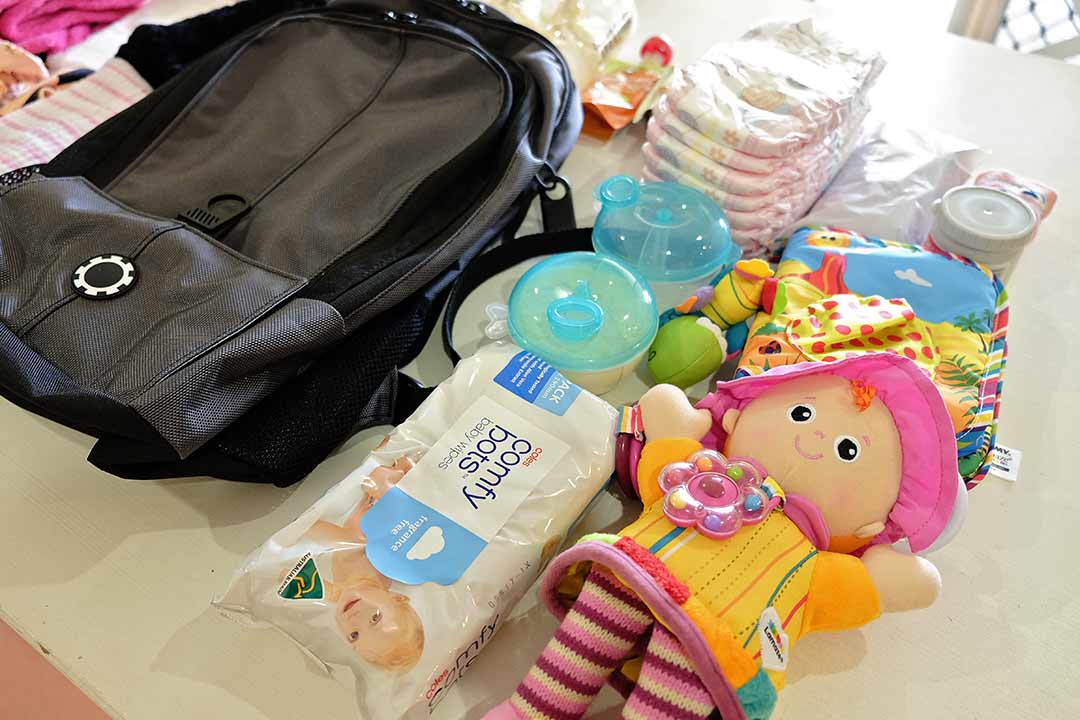 Make sure you have everything that you could need for your baby or toddler's needs, such as wipes, drinks, diapers, blankets, medications, and so on.
6. Know What the Breastfeeding Laws Are
If you're breastfeeding your baby, you can do so in public in all fifty states legally. But if you're traveling around another country, you should research what the breastfeeding laws are.
The last thing you want on what should be an amazing trip is to find yourself inadvertently breaking the law!
So, make sure you know where you can breastfeed before you leave.
7. Make Things Fun for Your Child
Toddlers can get bored on long road trips, especially if you're passing through places with no notable scenery. And babies can become agitated.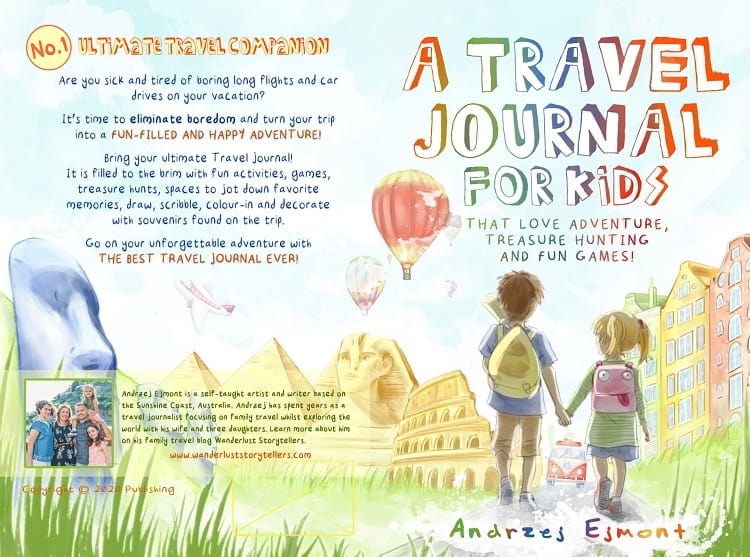 So, make sure you do things to make your child's trip fun. To keep a baby distracted, it's a good idea to attach toys to an overhead bar on the car seat.
You can find a list of the best developmental toys for babies here.
For a toddler, play games that involve spotting things out the window and provide him or her with things like puzzle books or a travel journal, toys, drawing materials, solo games, and a child-friendly tablet.
You could read stories to your toddler too.
Final Thoughts
Once you have taken the above tips on board, you can focus on having the time of your lives on your exciting family road trip.
Further Reading: