Shoalhaven is one of the most beautiful areas in New South Wales, Australia. It features an array of pristine beaches and diverse national parks. Make sure that you visit the area by car because there is such a wide area to cover if you want to see as much as possible during your visit.
In fact, following the scenic route drive around the Shoalhaven area is a memorable experience in itself. Let's take a look at where you should stay while you were in the area and what it is for you to do.
Top Things to do in Shoalhaven
One thing you can count on is that you will never be short of something to do if you visit the Shoalhaven area. Here are some suggestions to inspire you.
1. Pay a visit to Hyams Beach
Hyams Beach is amongst the most popular of the sandy shores in the Jervis Bay area and is one of the best beaches in NSW.
It's perfect for families to visit as there is only ever a gentle shore break so everyone can remain safe.
2. Spend some time at Booderee National Park
The Booderee National Park is one of the most stunning national parks in the country.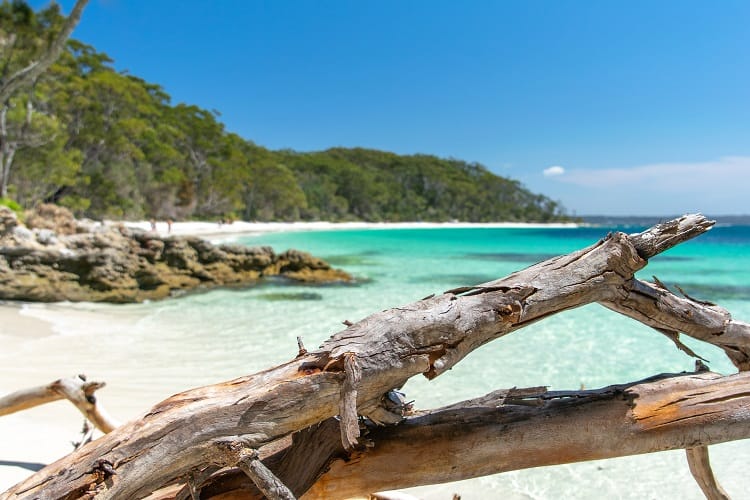 You can spend time hiking through the park and enjoying the beautiful views across white sand beaches and sparkling waters. You will need a pass to visit the park, so it's a good idea to book online before you travel.
3. Step back in time at Kangaroo Valley Pioneer Village Museum
This museum actually makes you feel like you are stepping back in time. You get to experience what life was like in an 1800s style village. You can walk around the different houses and outhouses in the village and take a look at some of the tools and equipment that were used at the time.
Where to Stay in Shoalhaven
There are many hotels, motels and camping areas for you to choose from in the Shoalhaven area. We are going to take her a look at three options that you might want to take a look at.
1. Bannisters by the Sea
Bannisters were originally built in the 1970s but have been extensively remodelled and refurbished since then.
There are many different room options to choose from with deluxe and luxury suites available. Bannisters are close to many of the picturesque towns and surf beaches for which the area is well-known.
2. Pleasant Way River Lodge
The Pleasant Way River Lodge is situated in a quiet location and is perfect for families.
The rooms all have kitchenette facilities where you can do your own catering. Alternatively, you may want to walk into town where you can visit one of the local restaurants.
3. Parkhaven Resort
At the Parkhaven Resort you can choose to swim in the outdoor pool or enjoy a meal at the on-site restaurant. The rooms all include a flat-screen TV and DVD player.  They also have a private patio area and benefit from the provision of free Wi-Fi.
If you are wondering where to spend time on an Australian road trip then the Shoalhaven area is a perfect choice. There is something to do for all the family and an array of different accommodation to choose from.