Are you considering taking your family on a city trip to Dubai and wondering how to make it enjoyable for everyone?
Dubai has a lot to offer to all kinds of travelers. Everything in this fascinating location is huge, bigger than the biggest, modern, and outstanding.
Dubai is actually among the most family-friendly destination for tourists since it is so diversified and has so much to offer. Check out this post for our recommendations for family-friendly activities in Dubai.
9 Best Activities To Do in Dubai that are Family Friendly
Dubai has ideal weather (find the best time to visit Dubai here), so you may relax by the pool or at the beach, participate in water activities, and just never exit your hotel.
However, if you're reading this, you likely want more than just booking the cheapest Emirates flights to travel to Dubai. Here are some suggestions for activities to keep your family occupied while on holiday in Dubai while also getting some sightseeing in.
1. Go to a Water Park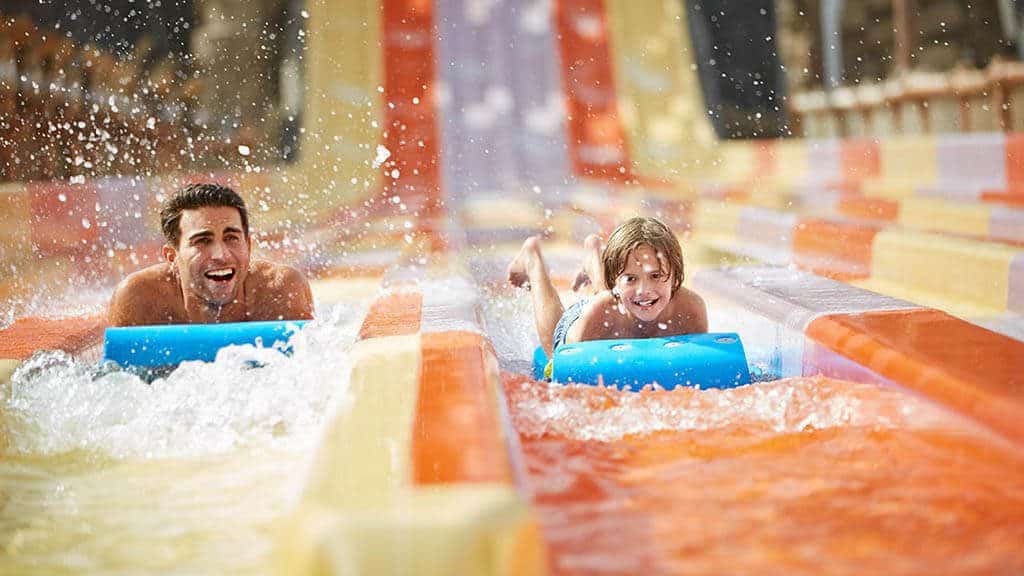 Aquaventure Atlantis, Legoland Dubai, and Wild Wadi are the three largest waterparks in Dubai. Yas Waterworld is another attraction in Abu Dhabi, which is close to Dubai.
Regardless of how long your family's journey to Dubai lasts, a stop at a waterpark is a need.
The price of admission to a Dubai waterpark will increase if you purchase your passes at the gate. Therefore, be sure to get your tickets ahead of time online.
2. Explore the Dancing Fountains
When traveling with your family to Dubai, you ought to make an effort to enjoy the Dancing Dubai Fountain as well.
The musical and visual spectacle of these dancing fountains at the base of the Burj Khalifa will be enjoyed by the whole family. It is stunning.
There are shows in the afternoon and evening. Top Tip: Visit the fountains at night as the fountains are more striking than during the day.
3. Visit the World's Tallest Skyscraper
Visiting the Burj Khalifa, the highest building in the world, is such a unique experience that the entire family will love.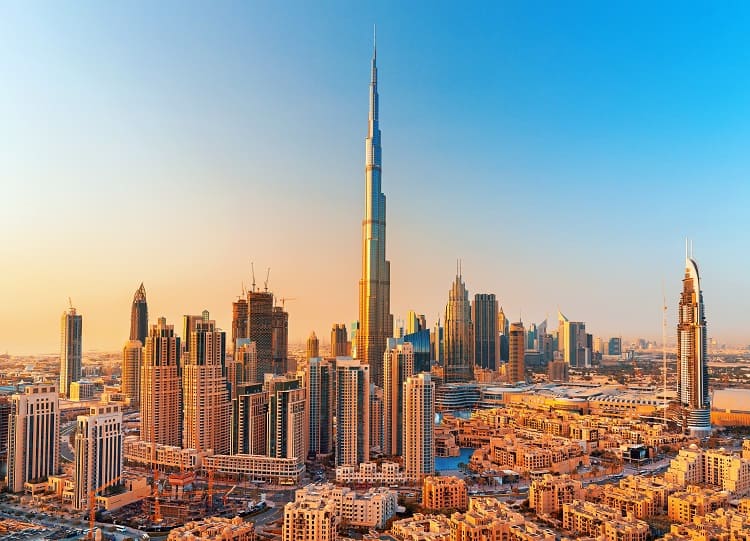 Until you stand underneath this tower, it's difficult to appreciate its height.
Try looking up at the top of the structure from below; your neck will ache!
4. Go to an Aquarium
The Lost Chambers Aquarium in Atlantis on the Palm and the Dubai Aquarium and Underwater Zoo inside the Dubai Mall are the two largest aquariums in the city.
If you decide to go to an aquarium, be sure to reserve your tickets early and go sooner in the day because it gets very crowded later in the evening.
5. Go to the Dubai Museum
The Dubai Museum is a truly fascinating location where you can learn a lot about Dubai's past.
Additionally, you'll learn the history of the Middle East and how a desolate desert developed into a thriving city.
In addition, the museum is housed in Dubai's oldest structure, the 1787-built Al Fahidi Fort.
6. Observe a performance of traditional Tanoura dance
You must watch a live Tanoura dance presentation if you have never done so. Tanoura is an Egyptian folk dance that males typically perform at Egyptian Sufi celebrations.
It's a well-liked traditional dance in Dubai as well. Tanoura dancers spin around while doing a variety of stunts while donning long, vibrant skirts.
7. Beach it up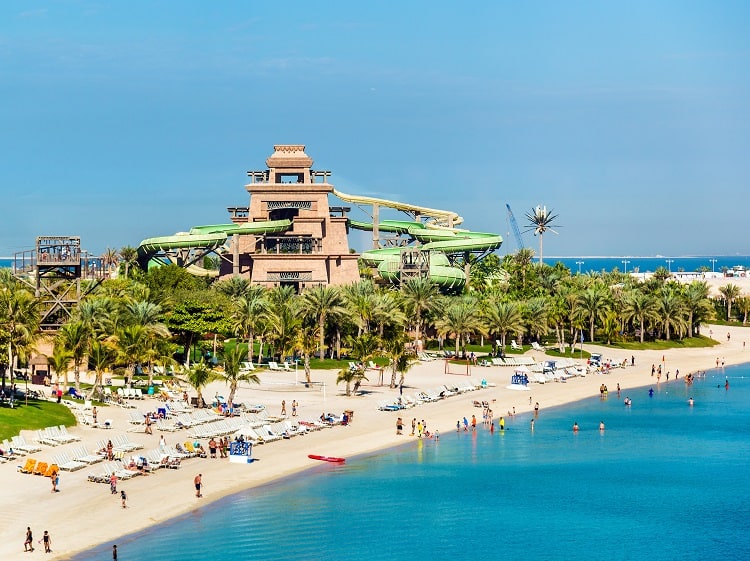 There are so many gorgeous beaches in Dubai. Even those who are not beachgoers can spend a lot of time relaxing in the sand and soaking in the sun.
It is preferable to search for a hotel on the beach if you are visiting Dubai for a family vacation.
8. Look around Dubai Marina
There are several restaurants and cafés in Dubai Marina, making it a highly vibrant location.
At the Marina, there are a lot of street performances going on. It's also a lot of fun to explore Dubai Marina by boat and there are boat cruises abound in this area to choose from.
9. Take a Camel Ride
You should unquestionably take a camel ride if you visit a location that is surrounded by the desert.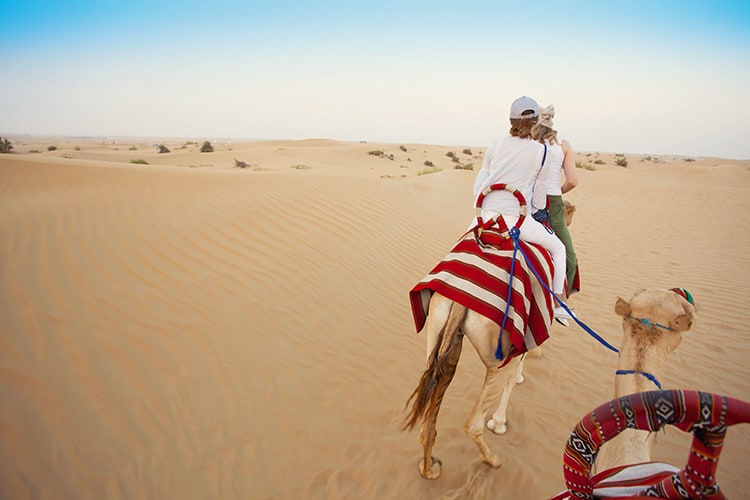 It's one of those unique encounters you can only have in a select few locations, and it's completely worthwhile. The whole family can enjoy camel rides.
Final Thoughts
This list of the best activities to do as a family in Dubai has something for everyone. Dubai is great for kids of all ages! And it is also ranked as one of the best holidays for teenage families because there are so many fun adrenaline-packed activities.
Let us know which of these your family found the most fun and if you found any other great family friend activities in Dubai during your visit.
Further Reading: