Family vacations are something that is absolutely integral to the health and well-being of a family, both emotional and physical.
Family vacations create memories that you and the whole family can cherish for years to come. Family vacations force you to take a welcome break from your hectic schedules and lifestyles helping you to relax and stress less.
The important part of your family vacation is that you are together and spending quality time, but equally important is the destination. The destination you choose is extremely important, as it is the destination that makes or breaks a vacation.
You need a location that you can afford, that has impressive views, and a lot of activities, not only for just couples but also if you have any children.
The place that fits the bill on all of these requirements, is a coastal destination. A coastal destination offers you amazing views and scenic locations.
Must See Family Coastal Vacation Spots
Now sure where to go for a great family coastal destination? Here are a few ideas to help ease the decision for you and take the plunge to have a coastal family vacation!
1. Myrtle Beach, USA
Myrtle Beach is one of the most popular locations worldwide. A beach that has cemented its place in popular culture, this beach has been featured in a ton of movies.
Myrtle Beach has not only great views but also offers a whole host of amazing activities. This beach can offer you 60 miles of beachfront, with its clean, pristine sands being one of its biggest draws.
Myrtle Beach also has amusement parks for you and your children, as well as aquariums for you to look at sea life.
If sports are something you are into, Myrtle Beach can offer you great golf courses, as well as basketball courts right by the beachside, as well as a minor baseball league you can participate in.
All in all, Myrtle Beach is a very versatile location to travel to with your family to reap the benefits of a family vacation.
2. Port Douglas, Australia
The only reason to not go to Port Douglas is if you don't want to have a good time.
Port Douglas has everything you could want or imagine in a family vacation at a coastal location, and more. You could be snorkeling in the Great Barrier Reefs seeing tropical fish up close one day and searching for wild crocodiles the next.
This location also has a great rainforest if you love trekking, as well as zip lines.
This place also has a great variety and selection of fruits and vegetables sourced from the nearby rainforest on offer, making it a deliciously amazing vacation for your whole family.
Australia is also a great place for you to buy top-quality pearls. South Sea Pearls are the type of pearls that are endemic to Australia, and they are famous for their size and quality.
These pearls are available in traditional white and unique golden colors. You can find these pearls in Australia, and since they are found here you might just get a great deal, topping off your near-perfect vacation.
3. Cayman Islands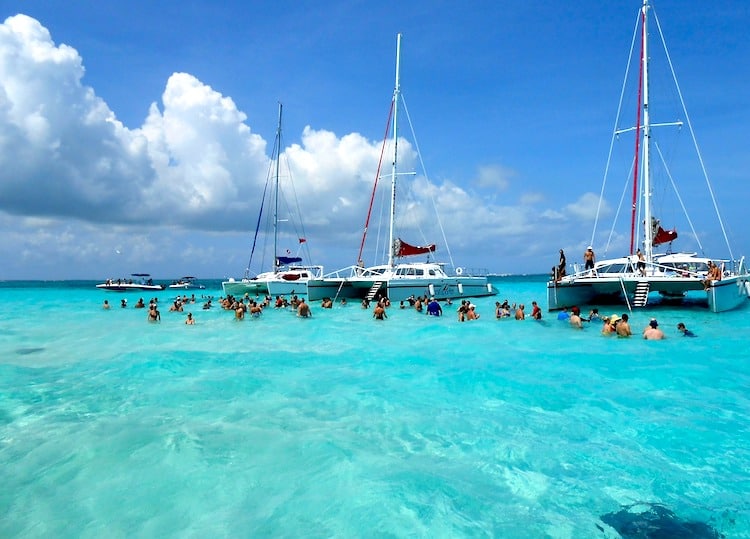 The Cayman Islands, famous for being a tax haven, are so much more. This location can offer you miles upon miles of pristine beaches.
In fact, one of the best locations in the Caribbean if you want a coastal vacation, the Cayman Islands offer you the best experience worldwide with regard to sea activities.
If you are someone that enjoys scuba diving, snorkeling, or sea diving, there is nowhere better to travel to than the Cayman Islands.
4. Cozumel, Mexico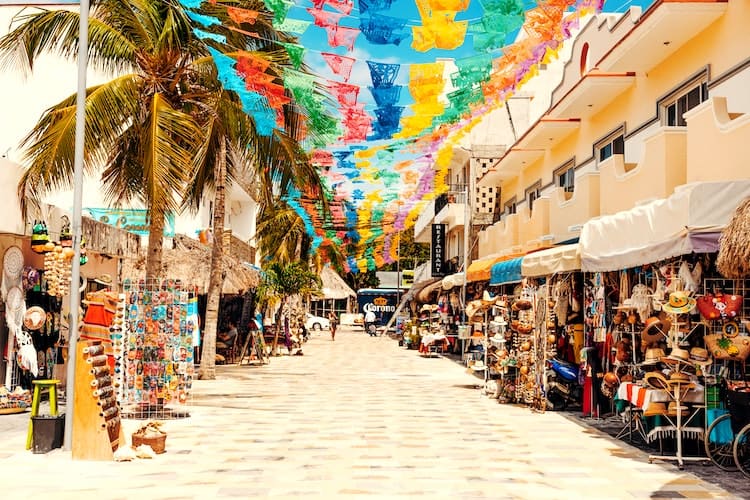 The lesser-known cousin of the world-famous beaches of Cancun, Cozumel is a stunning coastal vacation destination in its own right.
This beach is famous for the reefs it possesses, notwithstanding the already superlative sands and sparkling seas.
This location also has a wildlife park, with more than 50 attractions, making it an absolute delight.
5. Varna, Bulgaria
An absolutely stunning location, this destination is light on the pockets as well.
Not only does this place have great natural locations, such as stone reefs (known as stone forests), sea reefs, and beautiful beaches, but it is also a delight for archaeology lovers.
Varna in Bulgaria possesses ruins and artifacts from the times of Ancient Greece, making it a fun, inexpensive, and educationally valuable vacation for your entire family.
Final Thoughts
The sunsets and sunrises by the beach are always stunning sights.
Aside from the beauty of coastal destinations for family vacations, we hope that from our list you can see that they can also offer you a lot of activities and fun for the whole family.
Coastal destinations are also, contrary to popular perception, very affordable, well-connected, and have great accessibility.