Are you looking for top things to do in Charleston SC with kids?
Charleston, South Carolina in the USA, is filled with history, fancy restaurants, and stately old homes, but it manages to remain very family-friendly.
I grew up in Charleston—and am currently raising two tiny Charlestonians of my own—so I've had the chance to explore the Holy City from a kid's perspective several times over.
If you're bringing the family to my hometown, here are my favorite things to do in Charleston with kids!
–
Top 10 Things to Do in Charleston SC with Kids
Here are our absolute favorite fun places for kids in Charleston SC compiled into a top 10 things to do in Charleston with kids list:
1. Run around on Marion Square Charleston SC
This wide grassy area that runs along Calhoun Street is the heart of the historic Charleston SC district and serves as the divider between Lower King Street (with upscale shopping) and Upper King Street (an up and coming hot spot with great restaurants). Let your kids get their energy out with a game of tag or bring a Frisbee to throw around. During the warmer months, you'll see lots of College of Charleston students reading or catching some rays. Grab a sandwich from nearby Panera Bread or Groucho's Deli and have a picnic.
Visiting Charleston with kids cannot be complete without checking out the famous Marion Square Charleston SC!
2. Eat at Poogan's Porch Charleston SC, Jeni' Ice Creme Charleston SC and much more!
While Charleston has gained popularity in major foodie circles in the last few years, there are still plenty of places that you and your kids can agree on for lunch or dinner. Poogans Porch Charleston SC is located on Queen Street and serves up classic Southern dishes like fried chicken, shrimp and grits, and biscuits. There's a casual atmosphere and even a resident ghost in the bathroom! If you want a snack, try Cupcake Down South (voted best cupcakes Charleston SC) or Jeni's Splendid Ice Cream Charleston SC (voted best Charleston Ice Cream), both on Upper King Street.
If you are enticed with the famous Jenis Ice Cream Charleston SC or the Cupcake Down South, then ensure that this point makes it to your kids activities Charleston SC list!
3. Explore White Point Gardens Charleston SC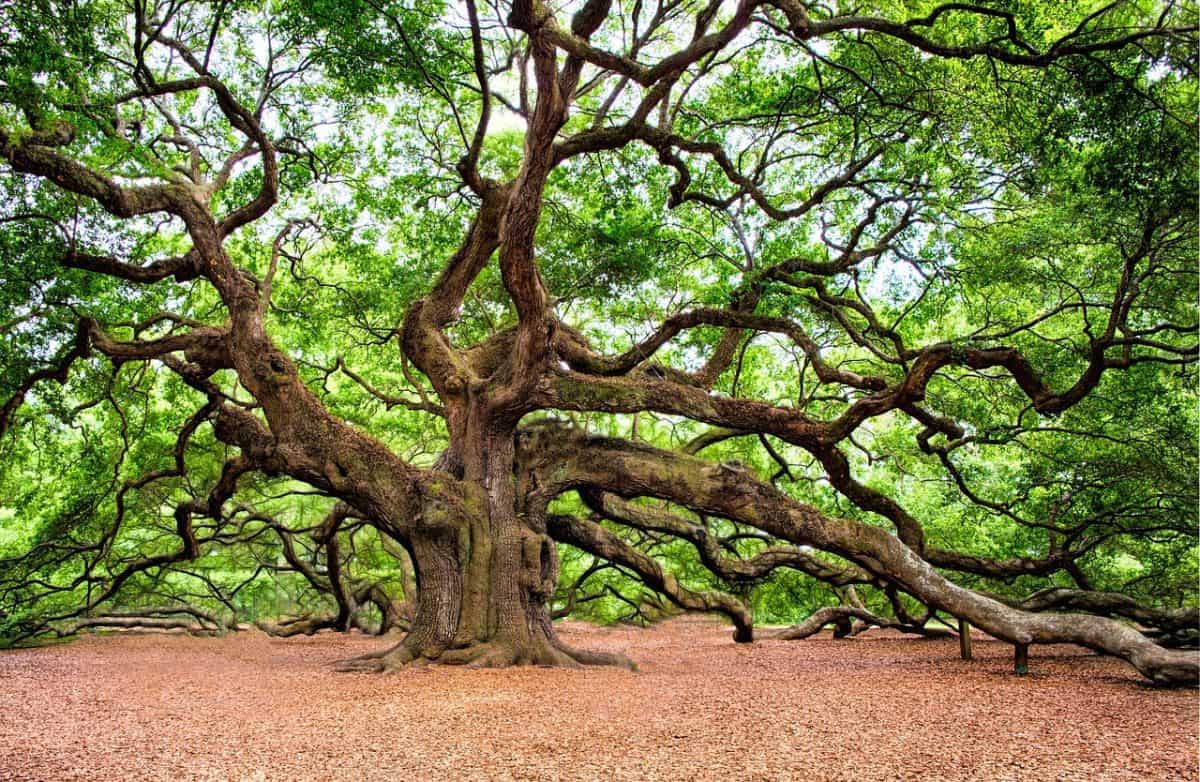 Located just off of the Battery Charleston SC, White Point Gardens is a shady spot on the southernmost end of the historic district that's perfect for relaxation. You can watch the massive container ships pulling into port from this vantage point, and you can see Fort Sumter in the distant mouth of the harbour. Kids particularly love the Williams Music Pavilion, a gazebo that often hosts small weddings. If there aren't any events going on, your children are welcome to play there.
Who doesn't like to run around the gardens? Definitely a must on the Charleston kids activities list!
4. Learn at the Children's Museum Charleston SC of the Lowcountry
If your kids have ever wanted to be a pirate, an artist, or royalty, here's their chance! Charleston Children's Museum of the Lowcounty is one of my favorite things to do in Charleston with kids since it is a learning experience wrapped up in fun.
Children's museum Charleston SC is housed inside an old railroad warehouse, and the exposed brick walls are a great contrast to the bright murals and play toys.
My daughter's favorite rooms are the water room, where kids can learn about the water cycle (and get wet while they're doing it!), the castle room, where they can dress up as knights and princesses, and the pirate room, complete with capes and a giant shrimping boat. There's also a special play area for kids 3 and under, classes for dance and art, a drawing room, and an outdoor play space.
Charleston kids museum is definitely one of the top things to do with kids in Charleston SC.
5. Get sandy at the South Carolina beaches
Charleston has several fantastic beaches if you're visiting during the summer months. Folly Beach SC, to the south of the historic district, is a fun, family friendly beach with a funky vibe. Walk the 1,000 pier and see what the local fishermen have pulled in, then head to the northern tip of Folly Beach Charleston to see Morris Island Lighthouse.
The other two major beaches are Sullivan's Island beach and Isle of Palms Charleston to the north of the historic district, and off the shore of Mount Pleasant. Isle of Palms has a great county park and several beach stores, while Sullivans Island Charleston is quieter and more residential. If you go to Sullivans Island, make sure to eat at Poe's Tavern, one of my family's favourite restaurants.
Getting sandy at the Charleston beaches is one of the best Charleston kids activities, regardless if you are a big kid or small.
[Note: Sullivans isn't a typo—there isn't an apostrophe in the spelling]
6. Go back in time at Fort Sumter Charleston SC
For kids in middle and high school, Charleston is a great place to teach them more about American history. The first shots of the Fort Sumter Civil War were fired at Fort Sumter Charleston SC in 1861, and the people of Charleston watched the military battle from atop their roofs. Today, kids will enjoy seeing the replica canons and the cramped living quarters of the men who were stationed here. The property is now a National Monument, so kids should go through the Junior Ranger program to get their badges.
7. Visit plantations in Charleston SC
If your kids are interested in history, then you'll want to add a visit to one of the local plantations to teach them about the antebellum South. Of the four major plantations in Charleston SC area (Drayton, Middleton, Magnolia, and Boone Hall), Magnolia Plantation is by far the most kid-friendly. Younger kids will not get much out of the house tour, but older kids will enjoy seeing a glimpse into how the wealthy lived 175 years ago. The petting zoo on site is a must-see with kids, as is the self-guided garden tour and the boat tour through the marsh. Allot an entire day to get everything out of the plantation.
Visiting plantations in Charleston SC is one of the most favorite of things to do in Charleston SC for kids!
8. Learn about South Carolina'
s ecosystems at the Charleston Aquarium
This is an excellent spot if your kids love sea creatures! The South Carolina Aquarium (Charleston Aquarium), located on the harbour, has three floors of exhibits: you can watch otters play around, pet a manta ray, and get up close with a snake. There's also a small 4D theatre that plays nature-based films. After you've toured the Aquarium, spend some time out on the wide veranda and see if you can spot a dolphin cruising by in the harbour.
Charleston SC Aquarium must be on the top things to do in Charleston for kids!
9. Get scared at the Old Charleston Jail
If your kids aren't scared of the dark, this is an excellent way to give them a little fright! I've been on the majority of the ghost/ after dark Charleston ghost tours, and the one that tours the Old Charleston Jail is, by far, the best. You get to tour the first jail in Charleston while learning about the criminal and architectural history of the place, and it can feel quite creepy at times. There aren't any artificial scares here, so you don't have to worry about your kids gutted terrified by anyone jumping out in costume, but they will come away with a spooky thrill—and some knowledge about Charleston's unsavoury past.
If your kids are willing to check out the Old City Jail Charleston SC, then this activity must make it to your list of things to do in Charleston SC with kids!
10. Find the perfect souvenir at the Historical Charleston City Market
A bustling area of commerce since before the Civil War, the Charleston Market is now a one stop shop for snacks, clothing, and souvenirs. The open aired portions host local artisans and shopkeepers selling everything from silver jewellery to handmade sweet grass baskets. (Local's tip: if you're interested in buying a sweet grass basket, head out of the historic district, and north on Highway 17 to the other side of Mount Pleasant.
You'll see lots of sweet grass basket makers in little huts alongside the road, and the prices are usually much better than what you find downtown.) There are t-shirts and dolls for younger kids, freshly made pralines and candies for kids who loves treats, and paintings by Charleston artists.
And, despite what you might hear, the City Market Charleston SC is not where slaves were bought and sold. If your children are old enough to learn about that sad portion of historic Charleston SC, the old Slave Mart Museum on Chalmers Street is a well researched and sober reminder of the past.
If you are keen on learning more about the historic Charleston SC, then historical Charleston City Market, must make it to your list of best Charleston SC attractions!
–
Bonus Charleston SC Attractions
Ghost Tours in Charleston with Kids
In case you would like to experience Charleston SC in a different light, you can choose from these super-fun and affordable Ghost Tours in Charleston SC: Ghost and Graveyard Tours in Charleston or Charleston Macabre Ghost Tour. Those tours are only for those travellers with kids that don't wear the "scaredy pants".
–
Charleston Carriage Tour with Kids
If you feel like checking out Charleston SC with kids, you can choose to go on one of the most reviewed Carriage Tours Charleston SC or Charleston' Old South Carriage Historic Tour and explore the town in style!
–
Charleston Walking Tours
If your kids don't mind to go on a bit of a walking adventure, then this is the best rated of walking tours Charleston SC has to offer! Be aware, it is a 2-hour turnaround adventure.
–
Charleston Harbor Tours
If you are keen to stretch your legs and relax on the deck of a bout, you can choose to go on one of the best and super-chillaxing Charleston Harbour Tours, the Charleston Harbour of History Tour.
–
___________________________________
More about Natalie
Cosmos Mariners
Facebook | Instagram | Twitter
Natalie is an adventurous travel blogger, blogging about fun and nerdy sides of the destinations around the globe at CosmosMarines in South Carolina. Their website is dedicated to exploring countries around the world with focus on literature, culture, arts and history.
___________________________________
Leave us a Comment:
Which of the top 10 things to do in Charleston SC with kids do you want to see or do?
–
Disclaimer: Wanderluststorytellers.com uses affiliate links in this post. By clicking through and purchasing the tours, you are helping us to grow and to continue helping other travellers with helpful hints and tips for further adventures!  Thank you for your support!