One of the best places in the world that you have to visit with your family is Greece!
No matter how often you choose to visit, you can have a new experience with every arrival due to the vast number of islands to visit in Greece.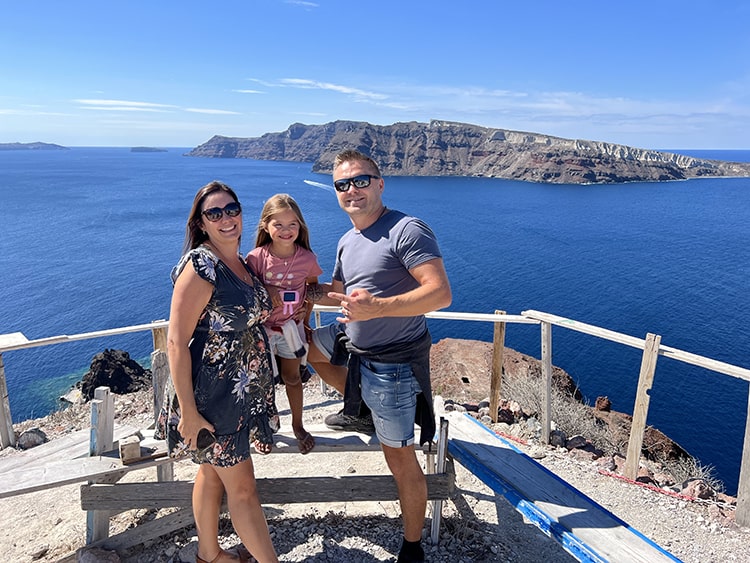 No matter your interest or age, there are surely some fun and exciting things to see and do.
How To Plan The Perfect Greek Family Vacation
Private jet charter flights can be seen arriving and departing all the time throughout all the Greek islands.
The convenience of hopping onto a jet gives you much more in terms of luxury and making the most out of your trip.
More and more we are seeing families opt for this way to fly. Your vacation should begin as soon as you take off, not when you arrive. Flying privately gives you this luxury holiday experience.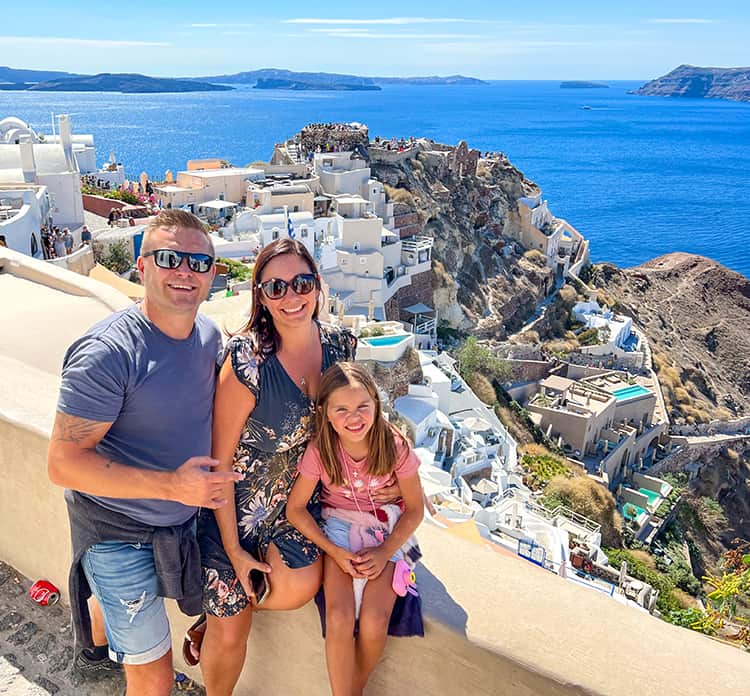 Below are a few more things you should consider for your family trip to Greece.
1. Itineraries
Itineraries can be a pain to configure if you aren't completely sure of everything there is to do at your holiday location.
Some vacation companies take all the stress of planning away from you by creating a tried and tested itinerary that is suited to family dynamics.
Everyone in your family will be catered for, and you can see lots of the islands Greece has to offer with the many boat trips available.
The range of activities is sure to keep the kids entertained with things such as guided tours, water sports, cooking workshops, and so much more.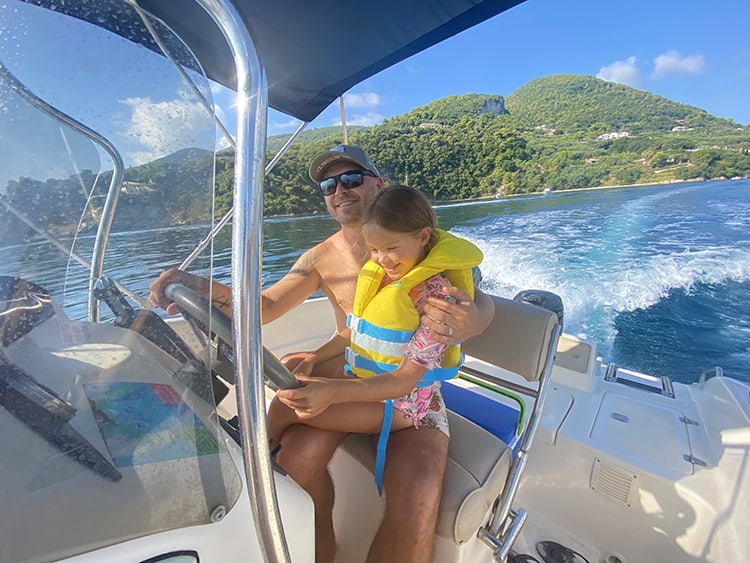 Some awesome places to include in your itinerary include Athens, Delphi, Mykonos, Santorini, and Crete. You can find a full list of the best places to visit in Greece for first-timers here.
Alternatively, take a look at our personally recommended 14 Top Day Trips from Athens.
Planned itineraries are the surefire way to keep the whole family having fun through the entirety of your trip.
2. Accommodation
Having a solid space to stay in is important in all walks of life. This area of luxury holidays is especially crucial when it comes to traveling with your family.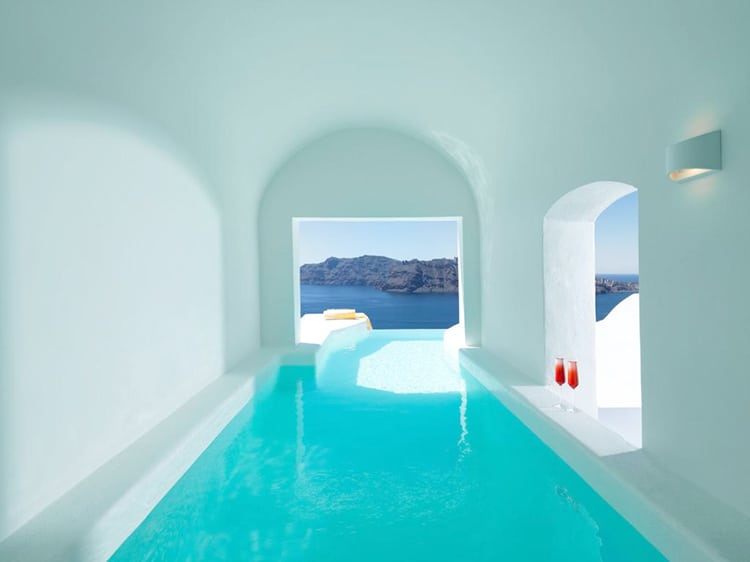 Family holidays need accommodation that is suitable for the entire family. A place where the grown-ups can relax and the kids won't be bored.
Swimming pools are the perfect balance between fun for the kids and a chilled atmosphere for the parents.
Lyttos Beach Resort
On the northern coast of Crete – Greece's largest island – sits Lyttos Beach, famous for its welcoming atmosphere and family-friendly environment.
Not only is this five-star, all-inclusive resort located straight on the beach, but it has an abundance of facilities perfect for all ages.
Children will be in awe of the exciting and thrilling premium water park that features eight huge slides.
For younger children, there are clubs that host tennis and swimming lessons, mini discos, treasure hunts, and much more.
There are also five restaurants that deliver lots of mealtime options meaning you'll never go hungry.
The Westin Resort, Costa Navarino
A plush setting awaits you at The Westin Resort, Costa Navarino, if you are looking to have a mainland adventure.
Hotel amenities include elegant rooms and suites, a variety of restaurants, an award-winning spa for adults, aqua parks, indoor sports arenas, pools, golf courses, a beach, and more.
Other Accommodation Options
With its fine dining options, spa, and golden sand beach, the five-star Eagles Palace in Halkidiki welcomes adults as well as families with its bungalows and private pools.
A stunning option on the south coast is Cape Sounio Boutique Resort in Attica, while Atrium Prestige in Lachania Beach, Rhodes, is also recommended.
Here are some more helpful posts to help you find the perfect accommodation for your trip:
3. Things To Do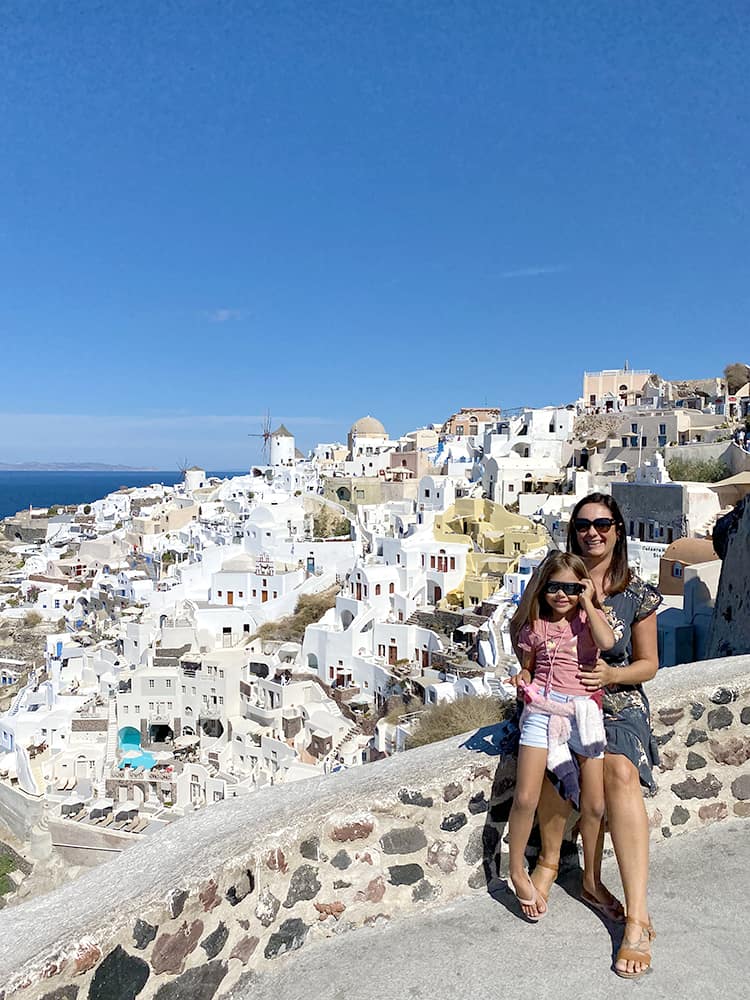 There are many hidden gems in Greece. The history that Greece brings can be a great way to spark the imagination of your children.
Each island is filled with its own stories, myths, and wonders that are sure to bring excitement to all ages.
The tales of the Gods and how they depicted the landscape, weather, and much more are amplified even further with the physical imprints left by colosseums, pillars, and statues.
One of the most popular activities to enjoy is the Greek open-air cinemas.
To end a perfect hot day, there is nothing as great as catching the latest Hollywood blockbuster in the cool night sky.
There are also lots of water parks to enjoy, such as:
Aqualand Corfu Water Park
Lido Waterpark in Irakleides
Acqua Plus
Watercity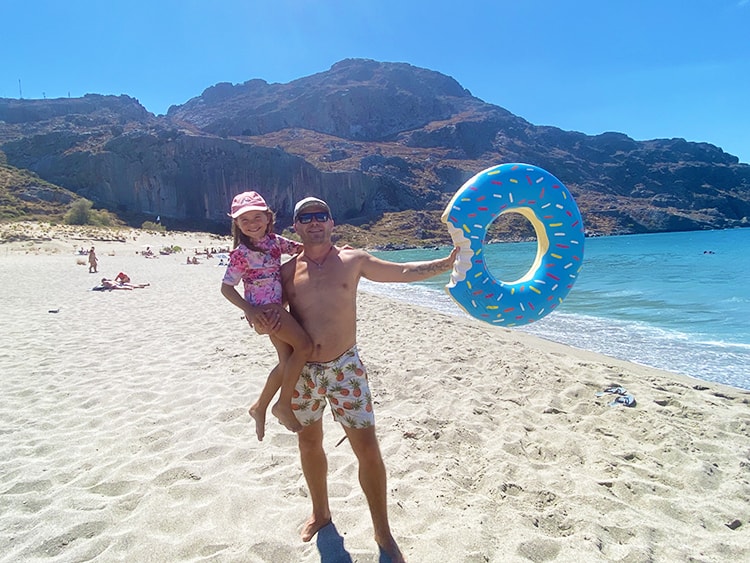 If water parks are not your thing but you still enjoy the water in a more natural way, the countless beaches available give ultimate access to water activities such as snorkeling and surfing.
Those who aren't super excited about getting in the water and they have maxed out their lounging on the beach can take culinary and pottery classes that are sure to add a level of calm to what can sometimes be a busy island to holiday on.
Final Thoughts
Has this inspired you to book your next family vacation to Greece?
Will you be making it the holiday of a lifetime and making it a luxury family holiday for the whole family?