Aptly known as 'God's Own Country,' the southern-most state of Kerala offers breathtakingly beautiful scenic beauty, picturesque backwaters, and endless lush greenery.
Throughout the year; therefore, tourists flock this paradise on Earth. What Kerala lacks in terms of size and urbanization, it makes up through its pristine landscapes, delectable local cuisine, ancient temples, clear beaches, and friendly population.
5 Things to Know Before you go to Kerala
While planning a road trip to Kerala; therefore, you must give yourself plenty of time to explore the vast cultural heritage of the state. To help, here are a few tips to consider while you hash out an itinerary for your next vacation in Kerala.
1. Consider the Duration of Your Trip
The vastness of Kerala, in terms of the cultural backdrop and local populace, will take up a lot of your vacation time. However, if you have limited vacation time on hand, you can still make the most it. Kerala can be separated into different tourist regions, and you can spend 2 to 3 days exploring each region.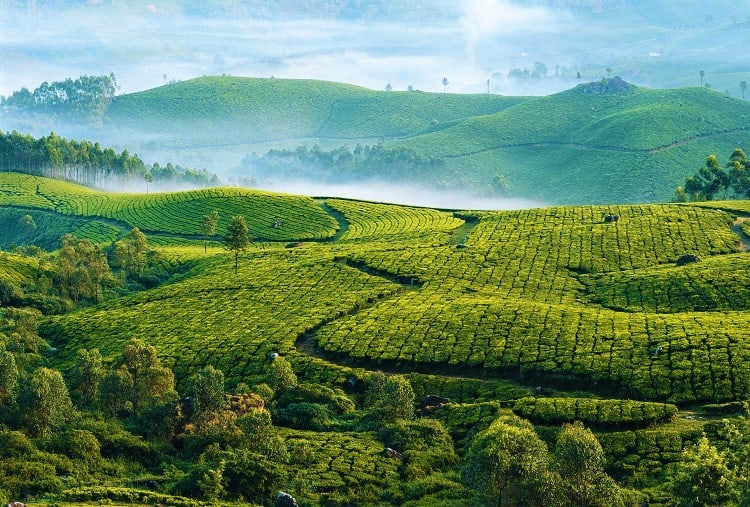 While places such as Munnar, Kanyakumari, and Thekkady could easily take up many days to fully explore, you can plan a day's excursion to explore spots such as Kovalam Beach, backwaters of Alleppey and Fort Kochi.
---
2. Read up on Popular Tourist Spots
If you are planning to visit Kerala for a week or two, time is of essence while planning your excursions once you reach there. It would; therefore, help if you could read up on popular tourist spots in the state so that you can explore destinations and regions that match with your interests.
The Wayanad/Calicut (Kozhikode) region is an excellent option to explore if you are into exploring spice trails and hilly terrain. Then there are different city tours and nature walks that let you explore the various caves and waterfalls in the region.
The regions of Cochin/ Guruvayoor/Thrissur and Cochin/Munnar/Thekkady/Sabarimala are home to a vast number of temples, both ancient and modern-day. Therefore, if you wish to explore the temples in Kerala, prioritize a vacation to these regions.
Places such as Munnar and Thekkady are also famous for tea plantations, safaris, nature walks, and luxury spas.
In the Cochin/ Kumarakom/Alleppey (Alappuzha) region, you have an opportunity to explore the natural beauty of the state through its backwater boat tours, and bird sanctuaries.
---
3. Research the Beaches
For many tourists vacationing in Kerala, beaches are one of the biggest pulls. Kerala is packed with beaches offering pristine waters, pearlescent sands and landscapes laden with coconut trees.
Therefore, it is advisable that you take some time out to explore a beach near to the place where you're staying. For example, if you are staying near Trivandrum, you must explore the Varkala beach, located some 50 miles from the city.
It would help if you did some research on the backwaters of Kerala. While Kerala offers stunningly beautiful road trips where you are surrounded by lush greenery on both sides, the unique beauty of the region is best explored through its backwaters.
---
4. Taste the Local Cuisine
If you're in Kerala, then it would be the best time to explore the authentic cuisine of the region. The State offers such a varied ensemble of delectable savory and sweet dishes that you would be spoilt for choice.
One of the most popular recipes of the region is the Dosa Ghee Roast with Kerala Style Sambar. The concoction prepared with lentils and fermented rice, which are roasted until crisp. The recipe packs such as a distinctive flavor profile that is aptly ranked among the most delicious foods in the world.
Kerala is also renowned for its expansive range of stews and curries, made from various vegetables, lentils, and meats. Then there are the different varieties of stir fry recipes made with multiple ingredients, such as mussels, beef, and chicken that will surely tantalize your taste buds for years.
---
5. Bring Along Your Car Insurance Information and Medical Prescriptions
In Kerala, it would be a sin not to explore the landscape in a car. That being said, you need to make sure that your car is in peak condition so that you can maximize your vacation time. Therefore, you need to make sure that your car's engine is tuned up, and your car insurance is up to date.
Car insurance plans from reputable insurers such as Tata AIG provide comprehensive financial assistance against any contingencies on your road trips such as engine failure, punctures, and road accidents.
These plans also offer benefits such as Road-Side Assistance (RSA) so that you don't have to await help for hours, being stuck in an unknown location.
Moreover, you should also pack your emergency medicine kit with some basic over the counter medications such as antacids, motion sickness medication, cough drops, decongestants, nose sprays, and stomach upset medicine.
---
Over to you:
We hope that you found the above tips helpful. If we have missed anything, please pop your suggestions in the comments below.