Melbourne is considered by many to be Australia's cultural heart, and there is just so much to see and do in this great southern city.
If you have a travel bucket list, consider adding Melbourne to it and make a note of these great things you can enjoy in this fantastic city.
1. Soak Up the Atmosphere Of the MCG
The MCG (Melbourne Cricket Ground) is one of the world's great sports stadiums. Not only is it Victoria's home for cricket during the summer months, but the atmosphere and excitement increase to electrifying levels during the middle of the year when the AFL season is in full swing.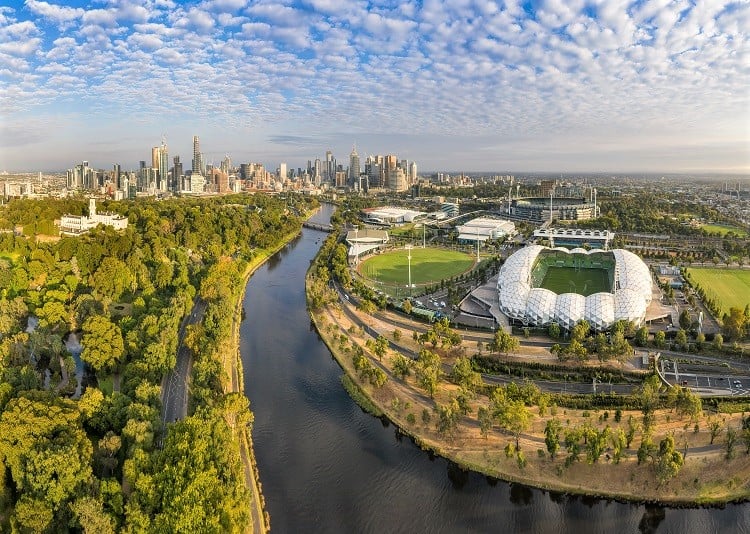 As a traveller, you don't necessarily have to be a fan of these two sports or even understand them. What a trip to the iconic MCG is really all about is the atmosphere and the experience.
The stadium holds more than 120,000 when filled to capacity and "Melbournites", as they are often called, love their sport and are extremely vocal about it.
It's a unique experience that's not to be missed when in Melbourne.
2. Royal Botanic Gardens
The Royal Botanic Gardens is a must-see for anyone paying a visit to Victoria's capital. Located just outside the CBD, the gardens span a massive 89 acres. Lakes, massive lawns, garden beds alive with brilliance and colour, trees, bushwalks and wetlands.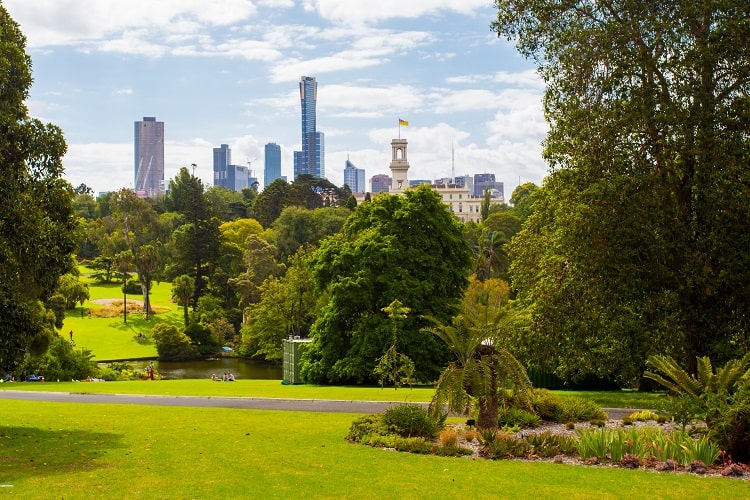 Not only is this beautiful and tranquil setting thriving with flora, but the gardens are also home to so many species of wildlife and birds.
You could easily spend a day in the Botanic Gardens and not see everything.
However, there is more to this place than just nature. There is also entertainment and functions as well being held at various venues throughout the gardens.
It's also no surprise that it's a popular spot for anyone tying the knot.
There are restaurants, cafes and the Moonlight Cinema, an outdoor movie theatre.
3. Get Trackside At the Melbourne Cup
If you happen to make your way to Melbourne for the first Tuesday in November, head to Flemington Racecourse and enjoy Australia's biggest day at the horse races.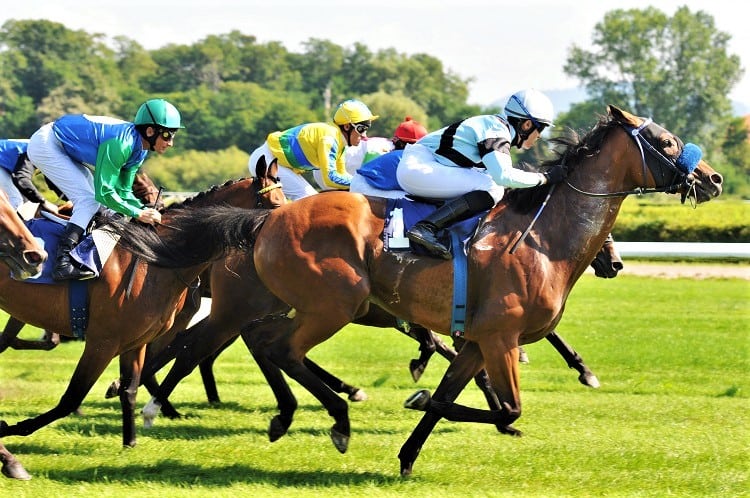 The Melbourne Cup as the race that stops the nation. It's also one of the world's richest, most prestigious and famous horse races, attracting entrants and crowds from all across the globe.
If you love to dress up and enjoy a beautiful spring day loaded up with lots of fine food and copious amounts of champagne, you'll adore spending a once in a lifetime opportunity attending the annual running of the Melbourne Cup.
Being one of the biggest days in Australian sport, it's an event that should definitely be added to your bucket list.
4. Have a Day of Thrills and Fun At Luna Park
Located south of Melbourne CBD at beachside St Kilda, Luna Park first opened to the public more than 100 years ago back in 1912.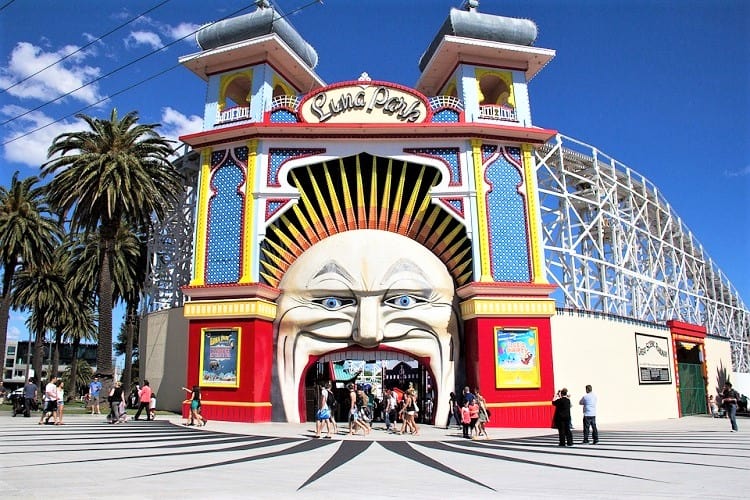 One of the most loved features of this theme park is the really old wooden roller coaster. It's claimed that St Kilda's roller coaster is the oldest roller coaster in the world that's still operating.
Although it looks a bit rickety by today's standards, the roller coaster is perfectly safe and offers a unique glimpse back in time to how rides used to be.
There are loads to see and do once inside the park. Even if you don't fancy the thrills of the many rides, the park only charges a really small entrance fee if you want to have a look around, soak up the blend of history mixed with modernity and just take a few photos.
It's a day of fun for everyone in Melbourne.
5. Tantalise Your Tastebuds In Lygon Street
Just north of the centre of Melbourne is a street called Lygon Street, which is actually one of the most famous streets in the entire city.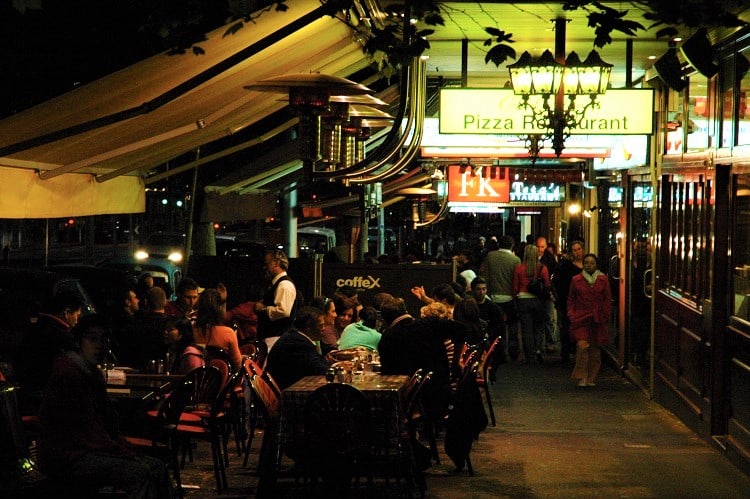 What's so great about this particular street?
If you love authentic and exquisite Italian food cooked by real Italians to perfection, then you'll be in heaven, as Lygon Street is literally riddled with Italian restaurants all competing for your business.
You won't find better Italian food nor more delicious coffee in all of Melbourne. It's an experience all visitors should try at least once.
Tip: If you are traveling with kids, you might like to know which ones are pubs with playground Melbourne.