Khao Lak, made up of a cluster of beach villages in Thailand's Phang Nga province, has become quite a tourist hub over recent years.
Historically a small local fishing village, Khao Lak is now a popular holiday destination for those seeking a serene environment as well as those adventure-junkies on the search for a thrill.
If Thailand is on your bucket list of places to visit, make sure that you pop into Khao Lak for an authentic Thai experience. A short 60 kilometres from Phuket to Khao Lak, here are our top 10 things to do when visiting the tropical paradise.
---
Our List of the Top Things to do in Khao Lak
Are you busy planning your holiday to Khao Lak? After figuring out where to stay in Khao Lak and which are the best hotels in Khao Lak, you should start planning your itinerary.
Our list of the best things to do in Khao Lak and the best places to see and visit will help you plan your Khao Lak itinerary.
1. Pak Weep Beach [The Best Beach in Khao Lak]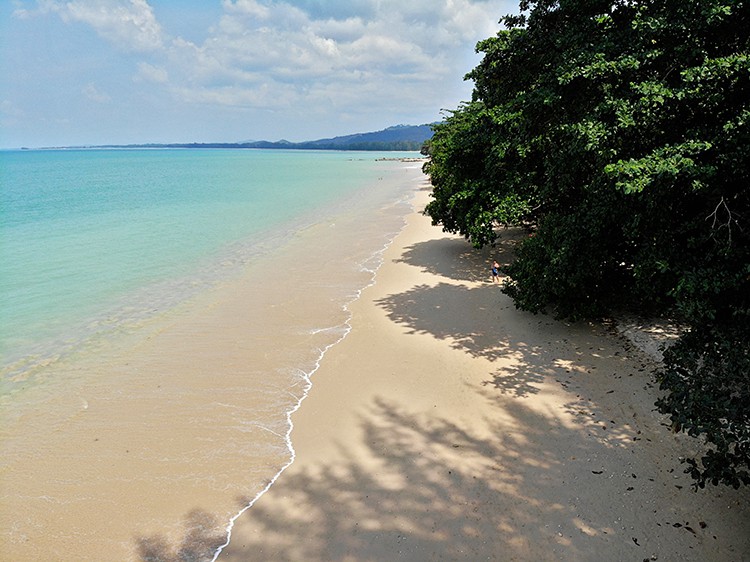 Khao Lak's beaches have a great reputation of being incredibly relaxing and laid back, providing the perfect setting for the ultimate beach bum experience. One of the best beaches in Khao Lak, and a must-see in all regards is Pak Weep Beach.
This is a haven of unspoilt paradise that stretches for miles across the shore. With crystal clear waters, white sand and beach bars offering the finest cocktails – you could very easily get lost in time while relaxing on Pak Weep Beach.
There are plenty of beautiful beaches to visit in Khao Lak, you can find a full list of the best beaches in Khao Lak here.
---
2. Khao Lak Waterfalls
There are numerous cascading waterfalls in and around Khao Lak.
The closest waterfall to Khao Lak is the Tong Chong Fa waterfall which is well worth a visit – even in dry season. The waterfalls offer a blissful and relaxing getaway where you can unwind in the refreshing waters.
---
3. Go on a Canoe Tour in Khao Lak
One of the most exciting ways to see Khao Lak and surrounds is to book a canoe tour. Canoeing allows secret glimpses into the surrounding beauty as you float around the village.
>>> Book your full day canoe and Tam Nang Waterfall tour from Get Your Guide here for a fun day exploring Khao Lak's natural wonders with the whole family.
---
4. Visit Phang Nga Bay & James Bond Island by Long Tail Boat
One of favorite things to do in Khao Lak is to head out and see the beautiful Phang Nga Bay National Park. This National Park is full of stunning unique karst formations and is truly worth the effort of visiting.
Simply hop on a tour (they come in all types from a speedboat, to kayak, to private boat hires) and cruise out to see the amazing Phang Nga Bay.
One of our favorite tours takes you out via a traditional Thai Long Tail Boat, and allows you to see the karst formations, the green mangrove forests, the Suwan Khuha Cave Temple as well as the ever famous James Bong Island.
>>> Book your full day tour from Get Your Guide here
---
5. Khao Lak Night Market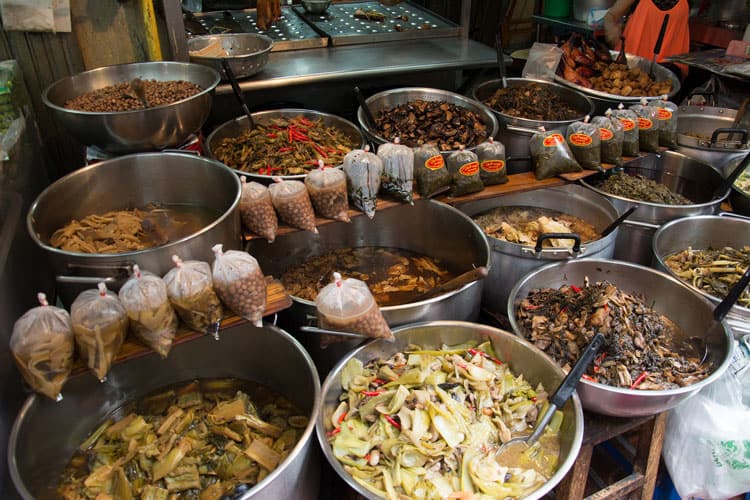 Thailand is a nation loved for their food and what better way to experience the cuisine than by visiting a large open-aired night market where you can enjoy the bustle of the marketplace without the heat of the day.
The Bang Niang Market is a favourite market in Khao Lak, with stalls of traditional foods, Thai delicacies, clothing and souvenirs.
---
6. An Intimate Discovery of Thai cuisine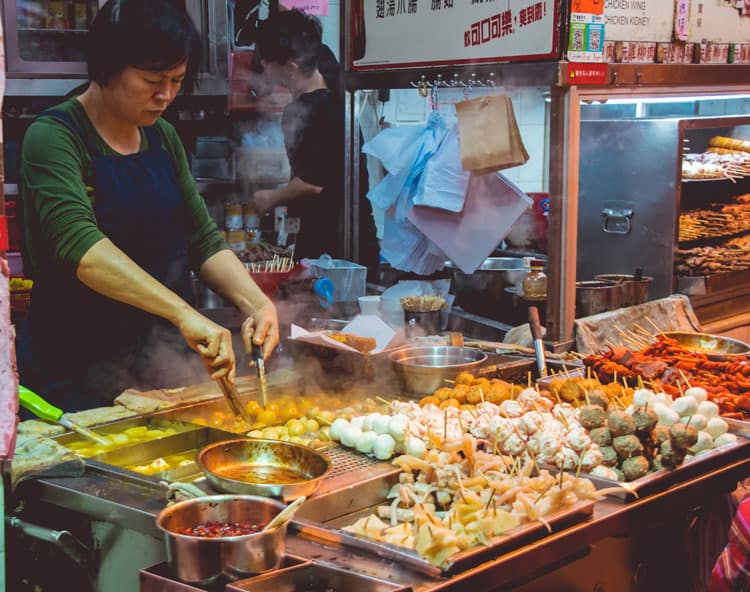 If a bustling market is not quite to your taste, there are other options to discover the flavours of Thai cuisine.
A popular choice is to book a Thai food tour which gives you the chance to eat their way through a carefully curated Thai feast, with a local culinary expert sharing snippets of delicious information about traditional Thai food and delicacies.
>>> These tours are very popular so make sure to book your Thai food tour with Viator in advance. 
---
7. White Water Rafting as the Ultimate Khao Lak Adventure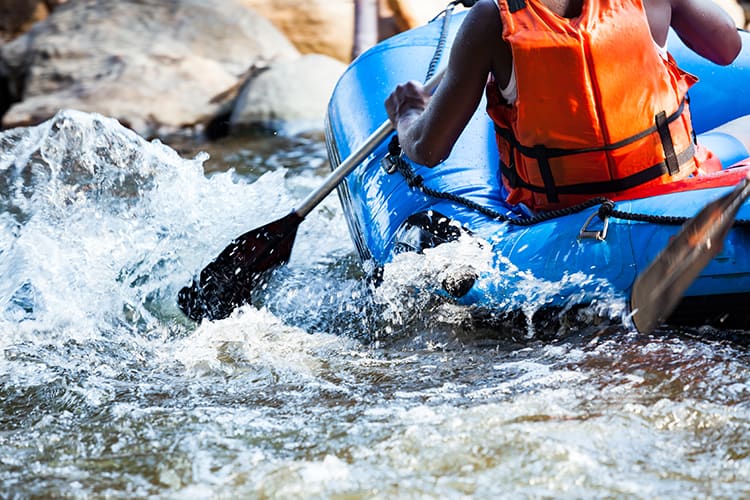 Are you a thrill seeker looking for an exhilarating way to discover the Phang Nga region? White water rafting is the ultimate adventure for thrill-seeking travellers.
If you are staying in Khao Lak, be sure to take advantage of the white water rafting experience from Get Your Guide which offers hotel pick up for your convenience.
---
8. Visit the Turtles in Khao Lak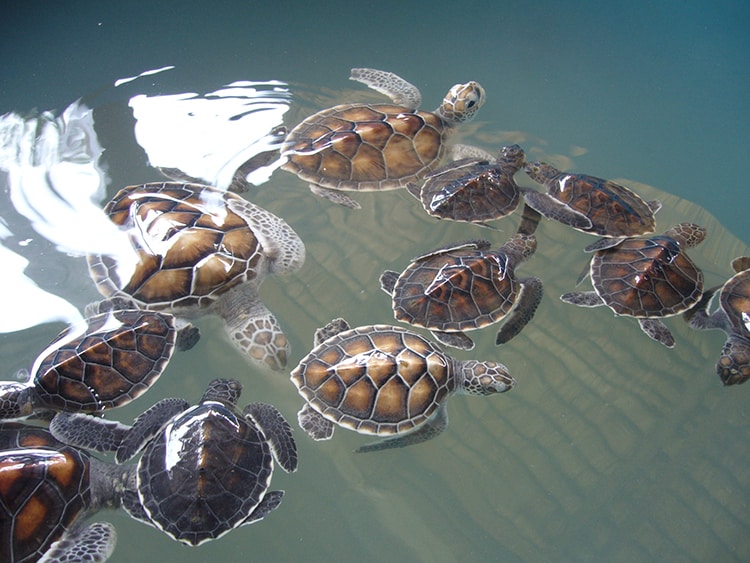 The Royal Thai Navy Third Fleet Sea Turtle Nursery is a much-visited sea turtle conservation centre, located a short 15 minutes outside of Khao Lak. It is a popular spot to visit for those wishing to learn more about these fascinating creatures.
There are magical tours that offer a dual experience. One of our favorites is the raft exhibition and sea turtle conservation centre tour. This tour gives you the opportunity to absorb the breathtaking scenery while floating down the river before arriving at the conservation centre.
>>> Make your booking for this unforgettable experience here.
---
9. Learn at the International Tsunami Museum
Thailand is steeped in history and cultural, with many museums available to visit for culturally enriching experiences. One of these museums is the International Tsunami Museum in Khao Lak which gives insight into past tsunamis in the region through captivating pictures and videos.
If exploring a nation's history and culture is a favourite past time of yours, we would definitely recommend booking the Takua Pa historical and cultural tour which offers a 6-hour experience exploring the local museums and heritage of the area.
>>> Take the opportunity to book your cultural tour here.
---
10. Snorkeling in Khao Lak and Surrounds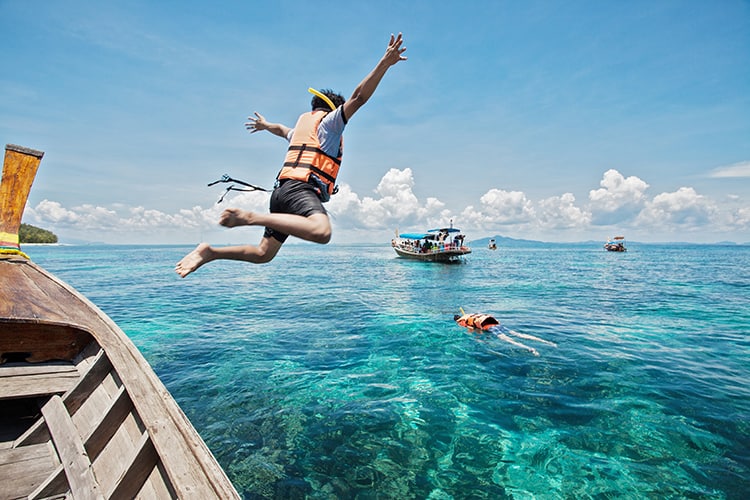 With vibrant coral reefs and breathtaking white sand beaches, the province of Phang Nga is a favourite for snorkeling and scuba diving. Among the multitude of experiences available are those offered on Similan Island. The island can only be described as 'beyond beautiful', imprinting an everlasting memory on both hearts and minds.
A quick speedboat trip from Khao Lak with Viator's Similan Island snorkel tour is a fantastic way to explore the scenic islands and make the most of the exquisite scenery.
>>> Book your snorkeling tour here now!
---
Khao Lak City Tips
These are just a few Khao Lak activities to enjoy whether you are travelling alone or wondering what to do in Khao Lak with kids.
In addition to the above activities, here are a few handy tips to keep in mind when visiting Khao Lak.
A motorbike is a great way to travel around the village – this requires an international driver's license.
There is a local bank on Khao Lak that offers fair rates if you need more of the local currency (Thai Baht).
A lot of the best tours require a bit of travelling outside of the village. Tour guides normally factor this in and include transport to and from your hotel in their rates.
Read the cancellation agreements carefully with all of your tours. These are normally very clear and fair on Get Your Guide.
Over to You:
What do you love doing when you go to Thailand? Do you soak in the sun on the beautiful Thai beaches or do you love to get a good dose of culture with some tours?
More about Khao Lak
Check out where to stay in Khao Lak here.
Find out which is the best Khao Lak beach here.
See how to get from Khao Lak to Phuket and vice versa here.
---