Florence is and has always been one of the highlights of any Italian holiday!
This spectacular city is unique with its' Renaissance beauty, beaming culture, and marvelous history and is for sure one of the best cities in Europe!
What is not to love about this great city? The colorful and playful atmosphere attracts not only experienced travelers but also the little ones too.
Florence has it all! When you are searching for things to do in Florence with kids, you will find plenty of options for attractions, sights, and activities to add to your list.
This world-famous city on the Arno River will surprise you with at least a dozen itinerary-worthy places to see and kids' friendly activities.
11 Top Things to do in Florence with Kids
Italy is one of the best places to visit in Europe with family and Florence is a fabulous city to include in your itinerary. It is also one of the cities close to Milan by train, so easy to add to your itinerary if you are based in Milan as well.
Find below a comprehensive list of top activities to enjoy in Florence for kids.
1. Take a ride on an antique carousel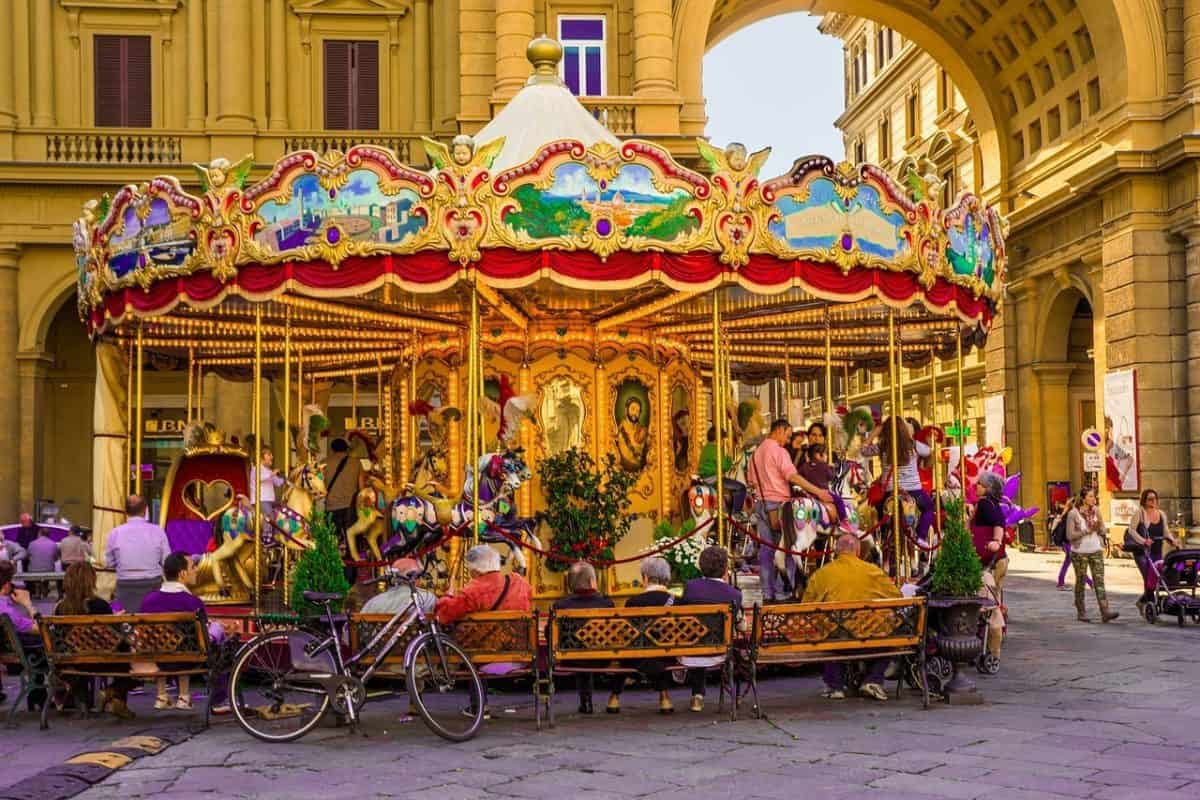 One of the best things to do in Florence with kids is to visit the famous Piazza Della Repubblica and go for a ride on the antique carousel. Whilst you enjoy a coffee from one of the amazing Florentine cafes, your kids will have a great time riding on this beautifully sparkling and intricately decorated marvel.
And if that is not enough for your little ones, located just a skip-and-a-hop away you will find the Bartolucci wooden toys workshop. This store is famous for the generations of wooden toy creations; such as the one and only Pinocchio!
2. Check out the Statue of David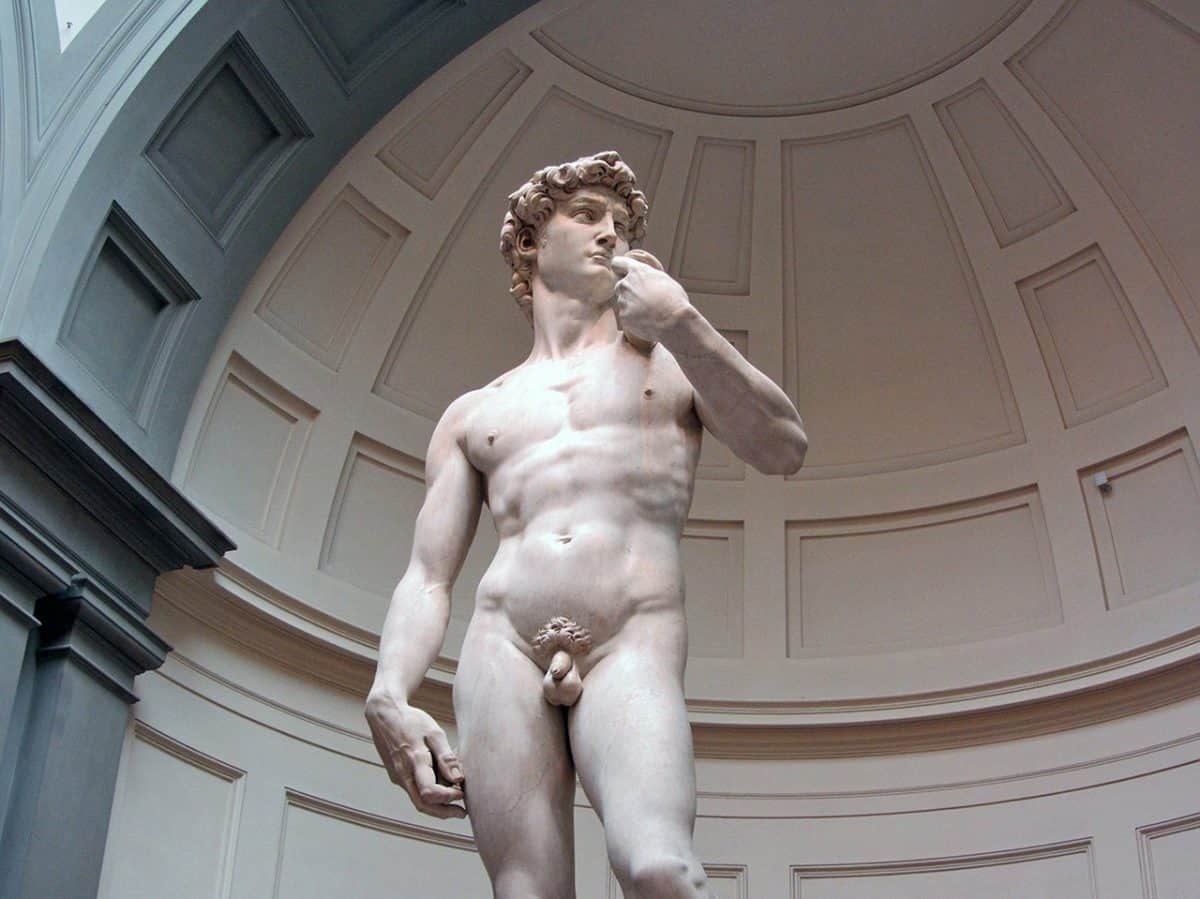 Museums are usually not the first choice when you are traveling with young kids. However, if you limit yourself to the most important and the most sought-after in the world, then you cannot miss out on the Galleria dell'Accademia. Here you will find the incredible statue of David, created by one of the most amazing artists in human history, Michelangelo.
In addition to the above, no kid visiting Florence can miss out on the Museo Leonardo da Vinci.
Here your little ones can literally play with at least a half of the famous inventor's creations, including the spectacular rotating crane model.
Amongst other museums, your kids might love to check out the kids-friendly Museo dei Ragazzi or the Children's Museum, Pallazo Strozzi Museum where a guided tour will be incredibly educational.
Choices of course are yours. However, if you are interested in viewing them all, then it is strongly recommended to pre-book your skip-the-line tickets in order to move faster through the long queue lines.
3. Become a little fashion designer at the Gucci Museo
Gucci Museo offers your little one something quite extraordinary, a chance to join in on one of the CreaKids four workshops; designed for kids aged 5 to 12 years old.
Here your little fashion designers will get a hands-on education in luxury fashion design. Interested? If the answer is yes, then read more about the program here.
4. Check out the best gelato in Florence
There is nothing better in the world than the delicious Italian Gelato! Well, when you are in Florence, that is definitely one thing that you cannot miss!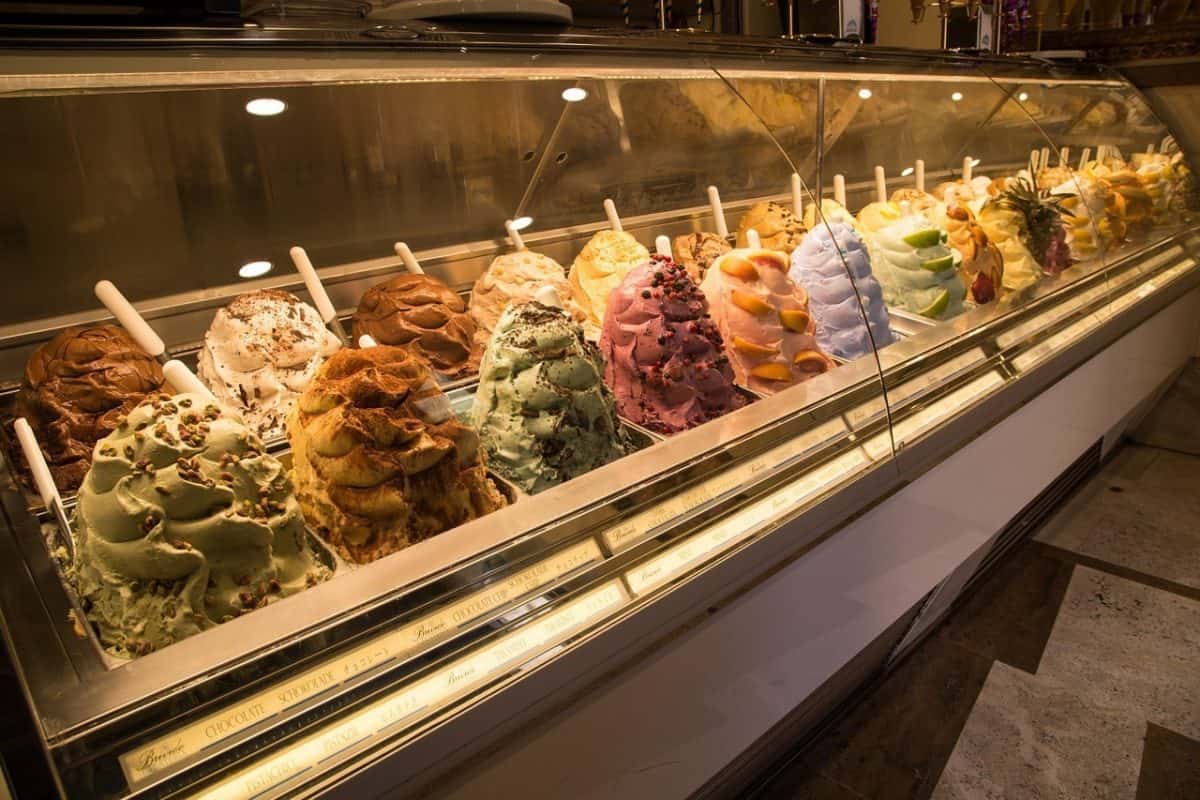 Whether you use it as a means of bribery, reward, or a simple treat; it really does not matter. As long as you do spend some time exploring the multitude of flavors and stretch your pallet to no end! Wonder which flavor will take your fancy?
Gelateria la Carraia comes highly recommended by the locals. Perhaps it is a great place to start your gelato adventure.
Alternatively, learn how to make your own gelato (and pasta, pizza) on a Florence cooking class.
5. Learn to cook like a Florentine professional
Why not teach your kids how to make a proper Italian-style pizza? Florence is a perfect place to begin culinary adventures and learn about the real Italian flavors.
Cooking classes can be organized by your hotel's concierge.
6. Visit the magnificent Basilica di Santa Maria del Fiore
Basilica di Santa Maria del Fiore is located in the heart of the great city of Florence. Its' marvelous marble construction is a stunning gem to gaze your eyes upon.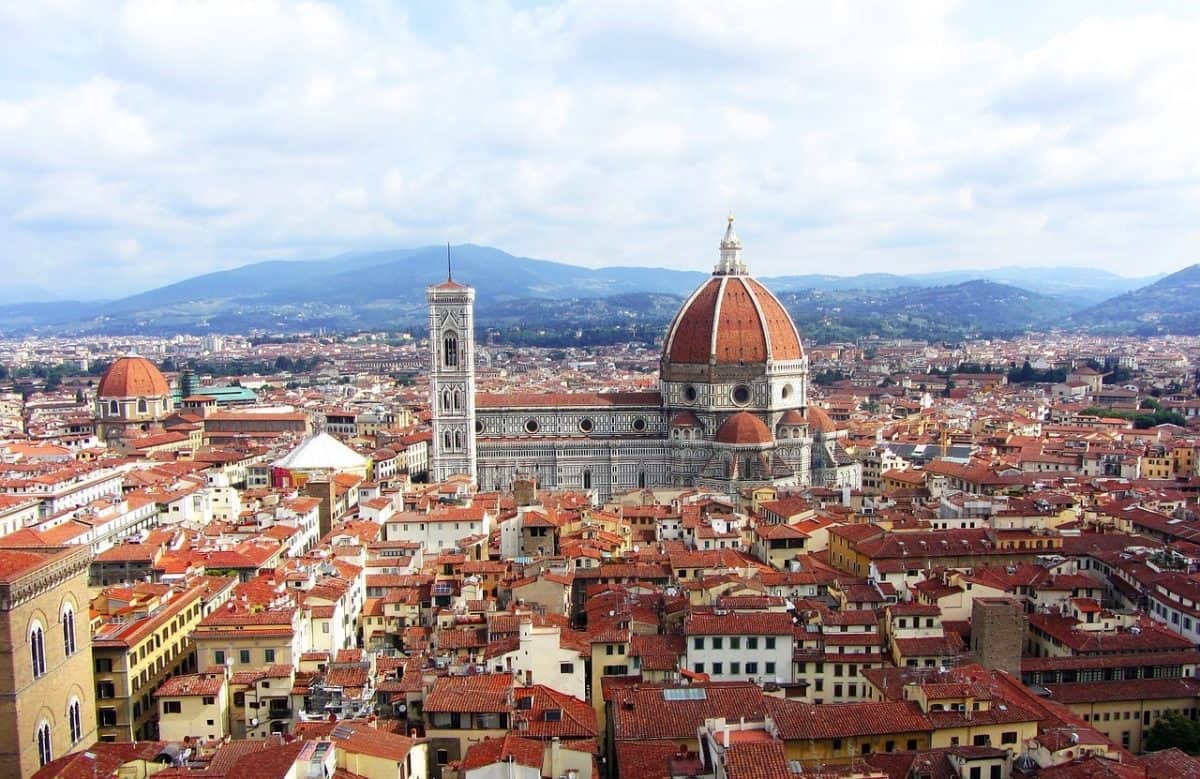 Although you might have to carry your kids up the 463 steps to the top of the tower, the view over the city will definitely serve as a great reward for the effort.
7. Explore the Piazzas of Florence
Florence is known for its' beautiful piazzas. Kids will love playing next to the magnificent fountains, checking out the intricate statues, and perhaps grabbing some yummy desserts as well. Let's be honest, is there ever enough gelato?
8. Check out the famous Ponte Vecchio and the Florence gardens
One can simply not miss out on walking across the Ponte Vecchio. This is a truly iconic place and is famous for many of Florence's art workshops and craftsmanship.
It is a gateway to Florence's beauty and a must-see when visiting Florence with kids.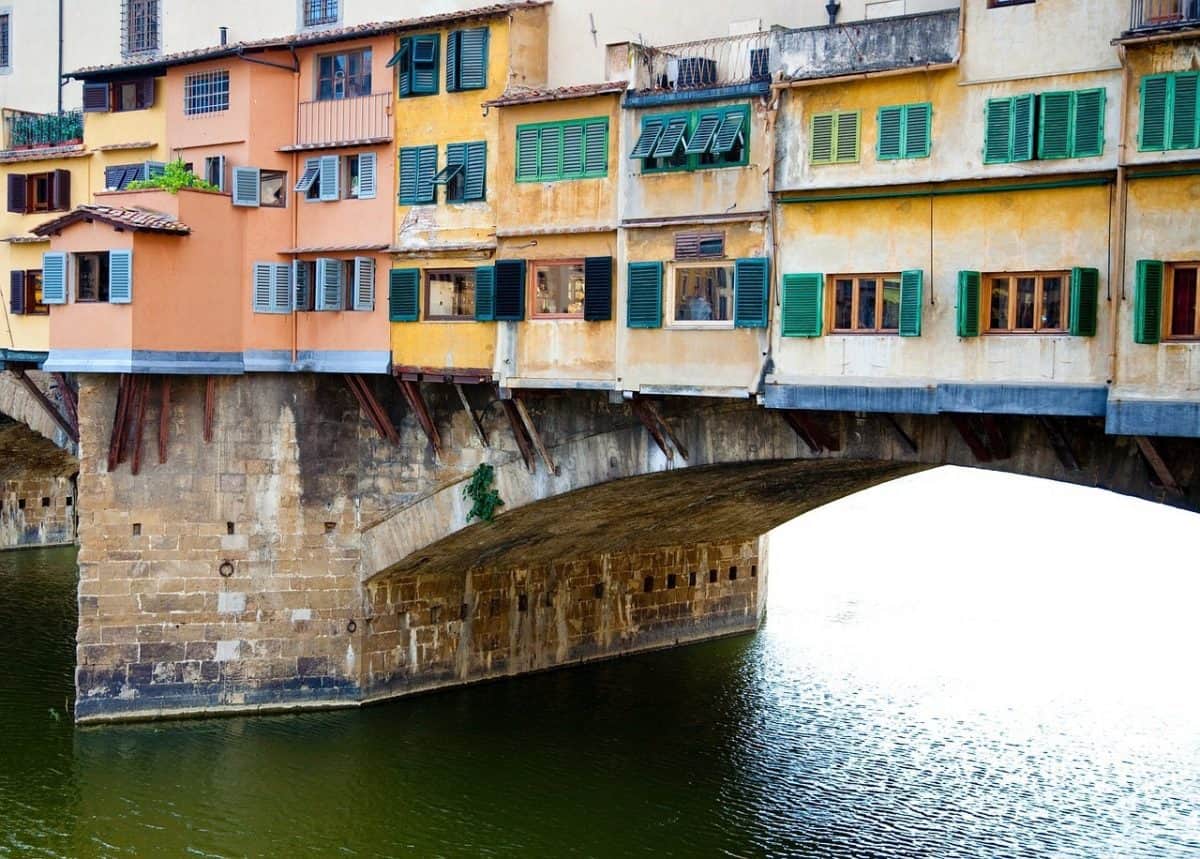 In this area, you will find the famous Boboli Gardens at Pallazzo Pitti where your little ones can stretch their legs and play on the grassy plane. This is also a perfect place for a family relaxation time or a picnic.
Other points of interest for kids-friendly places in Florence include the 16th-century star-shaped Forte di Belvedere and the famous gate of Porta San Giorgio.
9. Explore the interior of the San Marco church
Visit one of the most spectacular churches of Florence; the beautifully decorated San Marco cloister located at the Piazza San Marco. Here your kids will be able to check out the extraordinary paintings, carvings, and sparkling frescos.
San Marco is a perfect representation of Italian artistry, ingenuity, and extraordinary creative skill.
10. Watch Calcio Fiorentino, the historical football match
This activity attracts spectators from all over the world and it is perhaps more suitable for older kids or teenagers. This historical football originates in the 16th century and was once upon a time one of the most popular sports.
This match was traditionally played by bare-chested men from four teams representing four districts of Florence.
This interesting, but slightly violent version of soccer can be viewed annually on the 24th of June at the Piazza Santa Croce.
11. Enjoy a Day Trip to Cinque Terre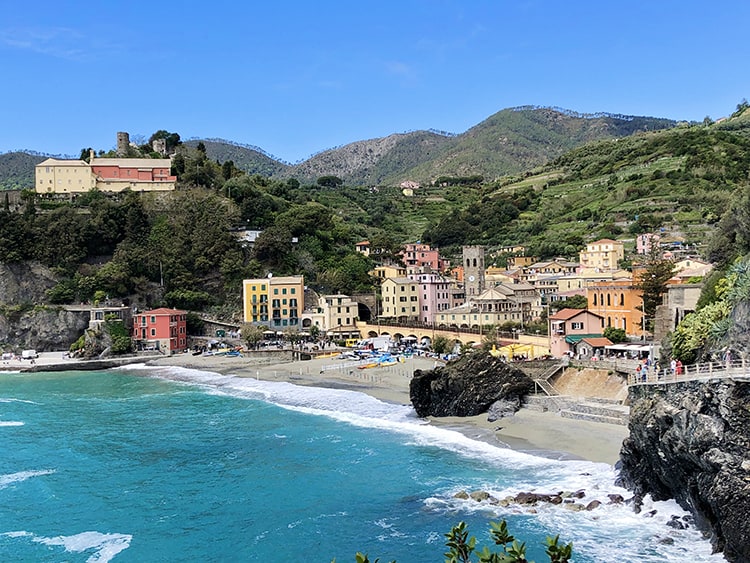 A day trip from Florence to Cinque Terre is a great way to spend an exciting day with the kids!
With a fast train running just 2 hours and 30 minutes, it's easy for parents and children alike to get there and enjoy all of the scenic views and adorable towns.
This excursion is best done with older kids as it will be quite a big day out.
You can either do some town hopping to see 3-5 of the Cinque Terre towns, enjoy hiking from one town to the next, or simply enjoy a lazy day on the beach in Monterosso.
---
As you can see there are plenty of fabulous activities, sights, parks, and museums to enjoy on your Florence family holiday. It is a great city to visit with kids and a brilliant city to visit as adults. We hope you have a fabulous time!
Where to next?
Tip:
The best way to move around the beautiful city of Florence and our preferred way is by taxi. You can book your taxi online with our favorite company here!
—
Leave us a comment:
· Which of these 15 things to do with kids in Florence have you decided to include in your itinerary?
· Do you have any other suggestions for what to do in Florence with kids?