Going on a vacation is an exciting time for everyone in the whole family. Unfortunately, it takes very little for things to go wrong and ruin your vacation.
Being prepared for such an event will go a long way in avoiding or handling any mishaps during your vacation.
Top 6 Things to Ruin a Family Holiday
Below are our top six things that can ruin your family vacation and how to avoid them.
1. Loss of Possessions
Losing items is a traveler's greatest fear. Whether they get stolen or you forget them somewhere, the possibilities are endless for how you can lose your valued possessions.
To prevent loss as much as possible, only carry what you need and it's best to leave sensitive documents like passports or visas at the hotel before you head outside.
Unfortunately, pickpockets are everywhere!
Keep an eye on all your possessions when walking outside. Remember what you have in your pockets and check them from time to time. If you notice that an item is stolen, report it to the police immediately.
2. Getting Hacked

Travelers rarely think about the possibility of getting hacked. But, ignoring something doesn't make it go away.
Whether you're at work or traveling, there's always a risk of getting hacked however there are ways to avoid getting hacked.
The main risk for tourists in this regard is public WiFi. When on holiday not only do you look for the free Wifi but the whole family flock to areas with free WiFi without realizing its dangers.
The best tool against exposing your data to unprotected networks is a VPN. The VPN will encrypt all data transfers between your device and the web. It will also anonymize your IP address.
In addition to a VPN, you should also install antivirus software and a firewall, and you should back all of your data up in a secure location to ensure you can retrieve it in case of loss.

3. Missing your flight
One thing that's sure to ruin your vacation and put the whole family in a terrible mood before it has even started is missing your flight.
Sure, you can always jump on the next available flight, but this may lead to other complications. So, it's best to avoid missing your flight in the first place.
The solution is quite a simple one: make sure to arrive early.
Avoid last-minute packing. Instead, start preparing for your trip the day before. Arrange a reliable form of transportation to the airport and arrive 2-3 hours early.
4. Bad Accommodation
Where you stay can significantly impact the quality of your family vacation. Even if you only use your hotel for sleep, you'll need to find a clean room that is safe and hygienic.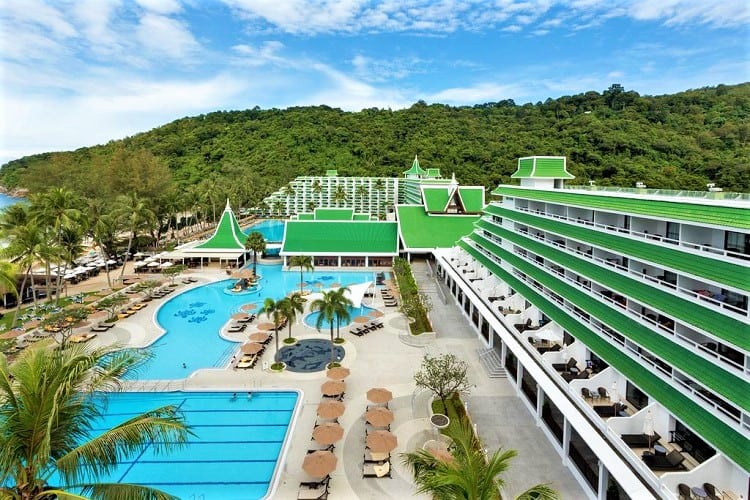 Your budget is the main factor determining the quality of your accommodation. However, that doesn't mean that you can't find a decent stay on a budget.
Since you can't physically see or smell the room before you arrive, relying on user reviews and reputation is the next best option. When looking for accommodation, pay close attention to what previous guests have said about the property.
5. You Get Burned Out from Sightseeing
The sun isn't the only thing you can get burned out from during vacation.
Many travelers make detailed plans of what they want to do during their trip. Often, these plans are so full of different
activities that it makes them hard to keep up with.
Planning too many things can cause you to feel overwhelmed and stressed, taking the joy from your vacation.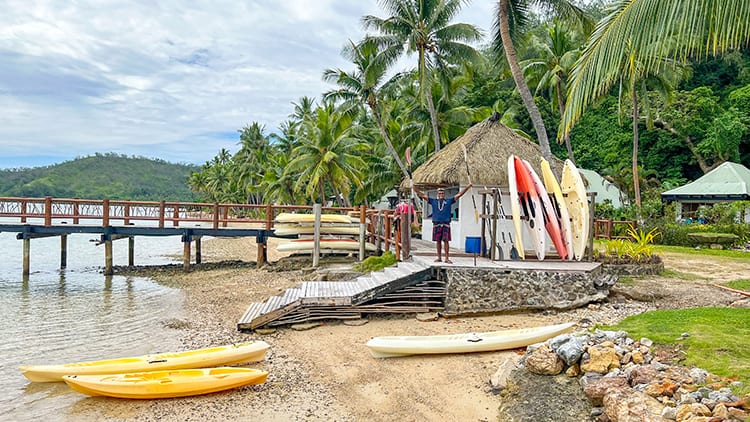 If you start feeling burned out and notice that you have too much on your plate, take a day off from activities and just try to relax. It's called a vacation for a reason.
Try doing things like:
● laying at the beach
● meditating, or
● walking around the neighborhood.
6. Bad Weather
Weather is a big factor in making a vacation enjoyable. Unfortunately, you can do little to prevent bad weather from ruining your trip.
You'll often book your vacation weeks or months in advance, so you can't have an accurate estimate of the weather. If the trip is on shorter notice, check the weather forecast for the place you'll be visiting.
When you're not sure about the weather conditions of your travel destination, bring clothing for different scenarios. It's always good to have a raincoat or umbrella at hand.
Final Thoughts
Many things can ruin your vacation. Some, like making your flight on time, are entirely in your control. Make sure you do everything you can to prevent mistakes that can worsen your vacationing experience.
Other things, like bad weather, aren't in your control. In those cases, try to make the best of the situation.
10% is what happens to you, 90% is how you react.
Hope these tips help you to have a great vacation!