Shibuya is one of Tokyo's busiest districts. A perfect district for those who love shopping, dining and nightclubs.
There are lots of things to do in Shibuya to keep you busy for days!
As our time was limited, we decided to focus on the main Shibuya attractions!
A visit to the most important shrine in all of Japan – Meiji Shrine.
A walk across the busiest pedestrian cross-section in the world – Shibuya Crossing; as well as a visit to one of the most quirky and fashionable streets in Japan – Takeshita Street in Harajuku!!
If you are planning on visiting Japan, then Tokyo should be on your list!
________________________________________
Tokyo stretches much further than your eyes can see!
This city, with over 13-million-people population, happens to be the largest city in the world.
The ongoing population growth has resulted in high living costs.
So much so that Tokyo was rated by the Economist Intelligence Unit as the city with the highest cost of living in the world for 14 years in a row.
The city is immense and you will need at least 3 days here to get a small feel of what this city has to offer!!
To make it easier to plan your days, we have decided to create a series of posts on Tokyo attractions, accommodations and day trips.
1.  What to do in the Shibuya District
2.  What to do in the Shinjuku District
3.  What to do in the Asakusa District
4.  Day trip from Tokyo to Nikko
5.  Best places to stay in Tokyo with kids
6. Best hotel in Tokyo with an onsen
________________________________________
–
Top 3 Things to See & Do in Shibuya–Tokyo
Below you will find our 3 favorite activities to do in the Shibuya district of Tokyo. All of these activities are free which is wonderful. For more ideas on what to do in Tokyo click here.
1. Meiji Shrine & Yoyogi Park
One of the most visited and most important of the shrines in all of Japan!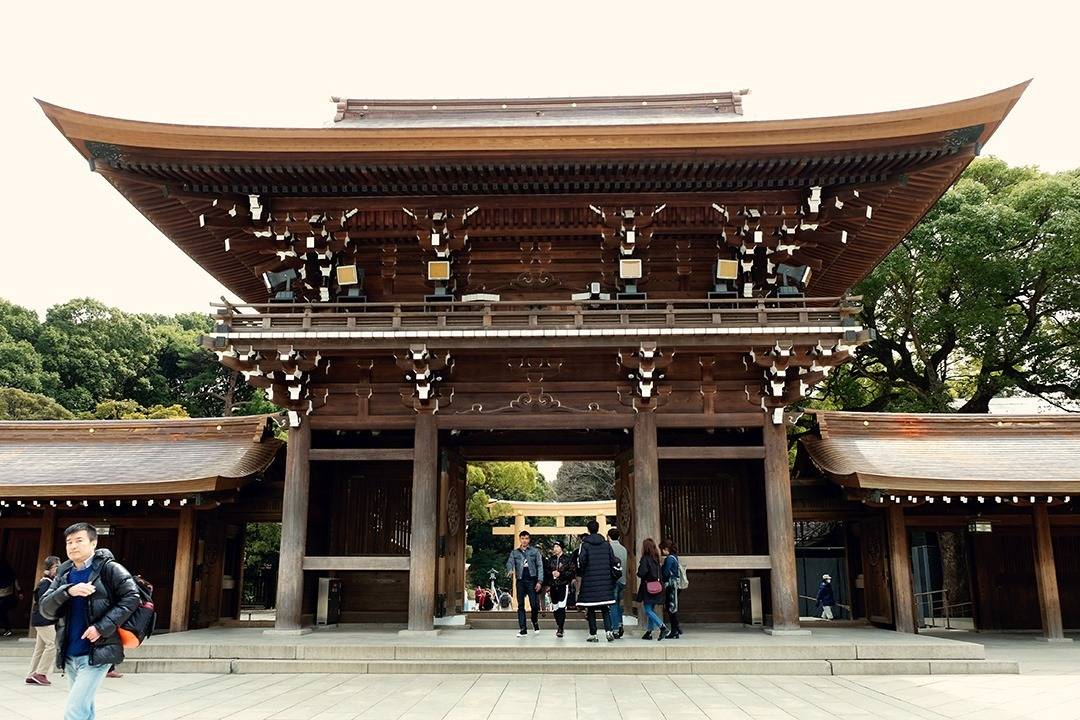 Meiji Shrine; located in Yoyogi Park; happens to be one of the most visited shrines in all of Japan. This Shinto shrine is dedicated to the deified spirits of Emperor Meiji and his wife, Empress Shōken.
To reach the shrine, you will need to enter through two of Japan's largest torii gates, made of beautiful cypress wood that happens to be more than 1,700 years old!!!  It definitely makes you realize how important this shrine is to the people in Japan!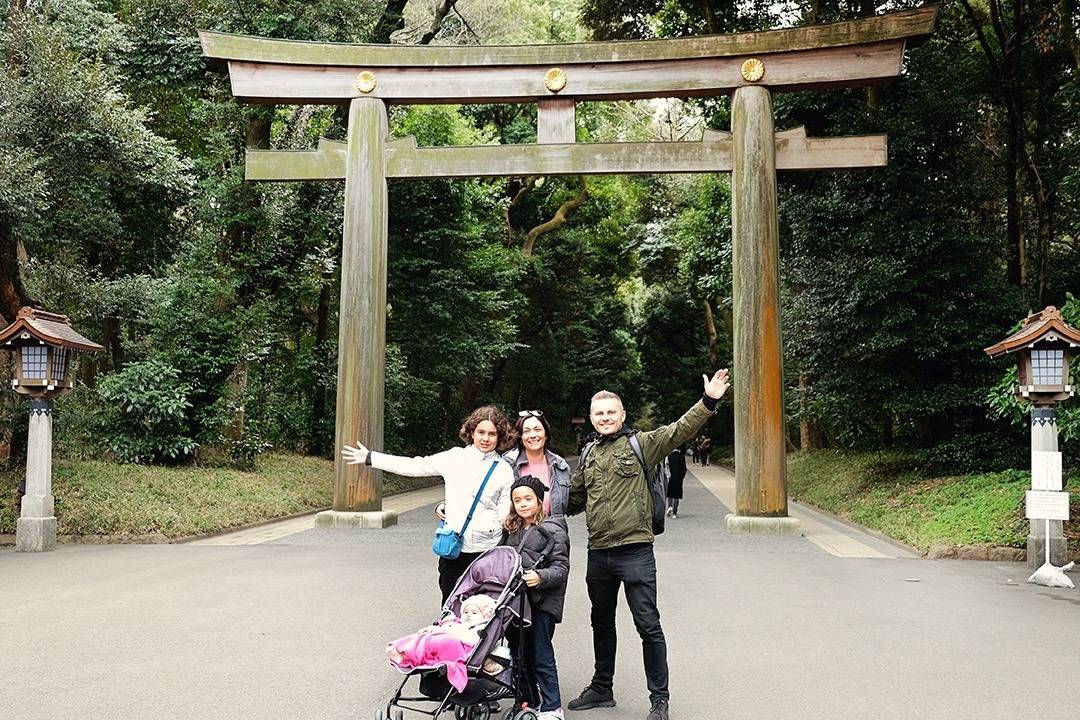 Tip: For a unique souvenir, purchase a Temple Stamp Book. The goshuin, temple stamp book, is an accordion style book that you can use to collect unique hand drawn calligraphy and stamps from temples and shrines all across Japan.  On our visit we managed to grab around 8 stamps and it truly makes for a beautiful memento from our trip around Japan!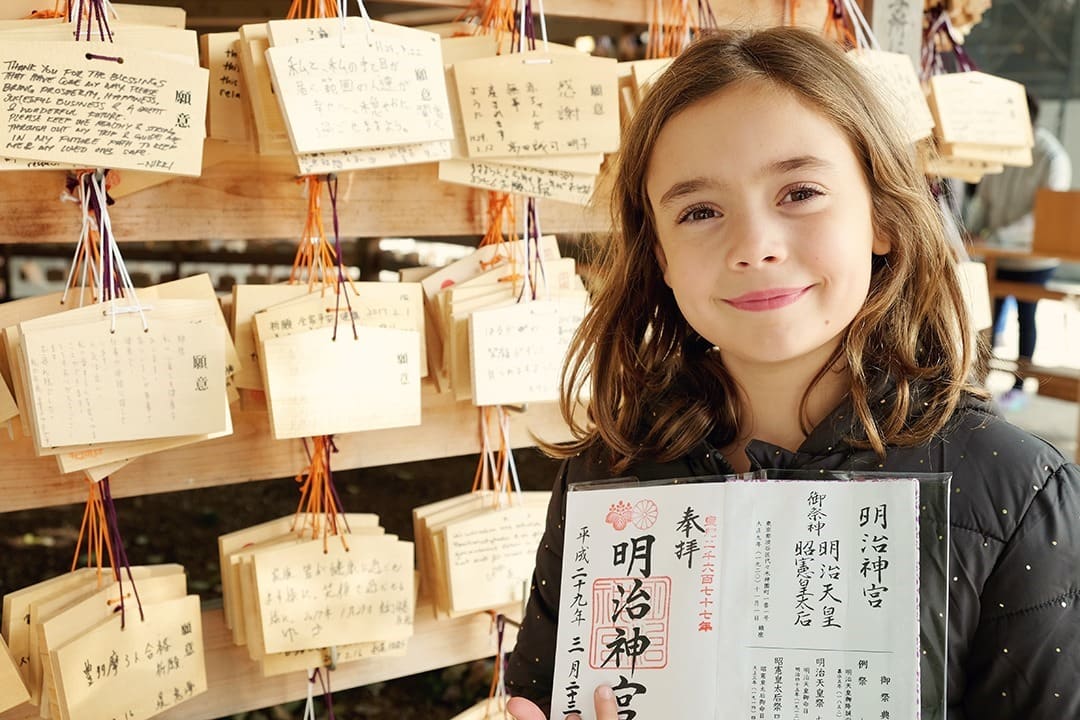 Make sure to explore the grounds of Yoyogi Park as well.  Honestly, you will feel miles away from the busy-ness of the massive city that surrounds the park!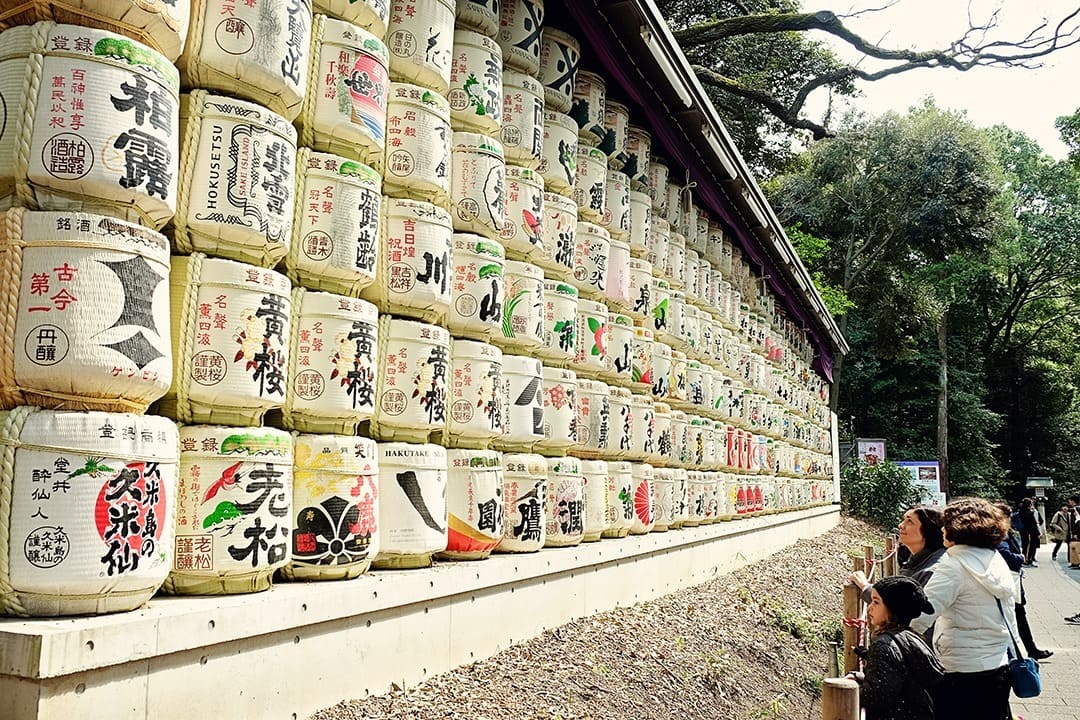 If you are keen, you can also visit the Jingū Naien (¥500 entrance fee).  This garden is especially worth a visit in June when over 100 types of irises, the empress' favourite flower, are in full bloom.
___________________________
Hotels near Yoyogi Park
 ___________________________
–
How to reach Meiji Shrine:
1 minute walk from JR Harajuku Station.

5 minutes by foot from Yoyogi Station.

1 minute walk from Tokyo Metro Chiyoda Line and Fukutoshin Line Meiji-jingumae (Harajuku) Station.

5 minutes by foot from Odakyu Line Sangubashi Station.
–
Note:
There are some ongoing renovations happening at Meiji Shrine from Spring 2016 to October 2019.  You can check on more information about how these renovations will impact your visit here.
–
2. Shibuya Crossing
Rumoured to be the World's Busiest Pedestrian Crossing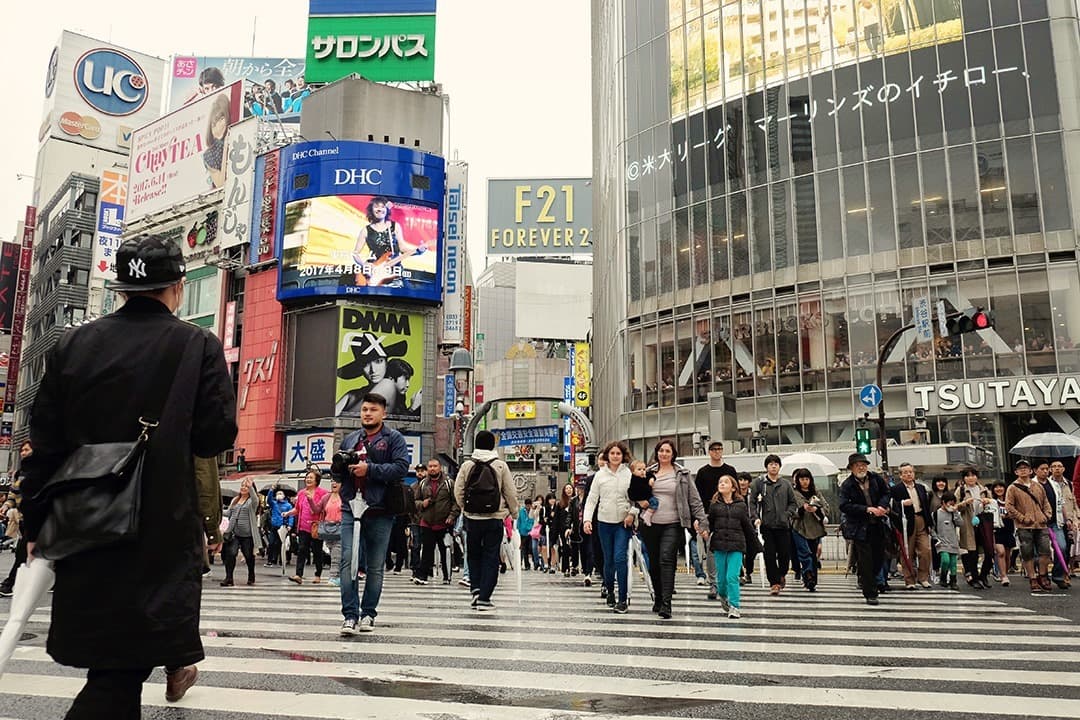 The Shibuya Crossing is one of those places that you simply HAVE to see in real life!  After seeing this crossing in movies such as Lost in Translation, Fast and Furious and Resident Evil; it was a total kick and thrill to actually see the world famous Shibuya pedestrian scramble!
It is said that the ''Shibuya Crossing is the world's busiest pedestrian crossing''.  People cross from 5 different directions and when they reach the middle, it looks like total pedestrian madness and chaos.  But yet, everyone just seems to flow at an even speed past each other and within no time at all, the choreography of the crossing comes to a standstill … until it is time for people to cross again!
–
____________________
Click here to enrich your experience at Shibuya Crossing with Kimono Photoshoot
Love Food? You will love this popular walking food tour of Shibuya! Click to read more about!
____________________
–
On our visit, it was pouring down with rain … I think somehow the crossing becomes even more magical when there is a covering of bouncing umbrellas crossing over!  There is no doubt in my mind as to why the Shibuya intersection happens to be one of the top items on the 'Things to do in Shibuya' list!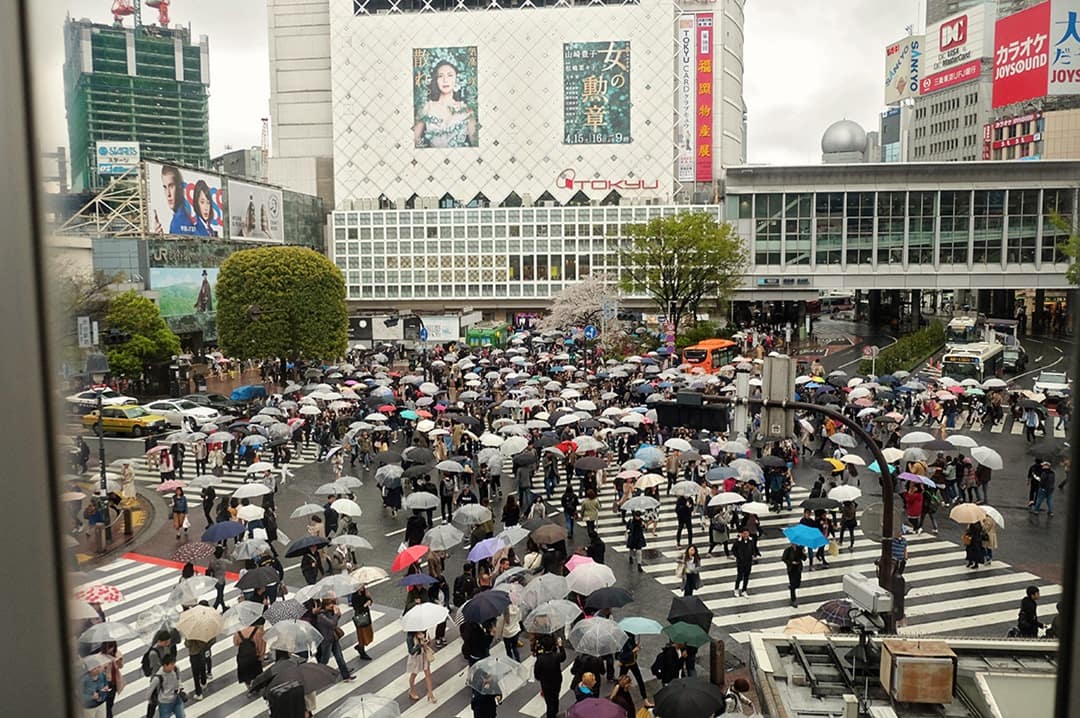 The best place to get a view from higher grounds over this crossing is from one of the hotels!  However, if you prefer the cheaper, more affordable option of getting a view, consider buying a coffee at Starbucks.  Head up to the next level and wait for a seat at the window where you can enjoy a view over the madness!
Whilst in the area, make sure to pay a visit to the Hachiko Statue and if you are into shopping, simply follow the crowds to find yourself in boutique shopping heaven!
___________________________
Hotel with a view over Shibuya Crossing
___________________________
–
How to reach the Shibuya Crossing:
The Shibuya crossing is located right in front of the Hachiko exit of Shibuya station.
3. Explore Takeshita Street in Harajuku!
Takeshita Street happens to be one of the busiest places to visit for tourists!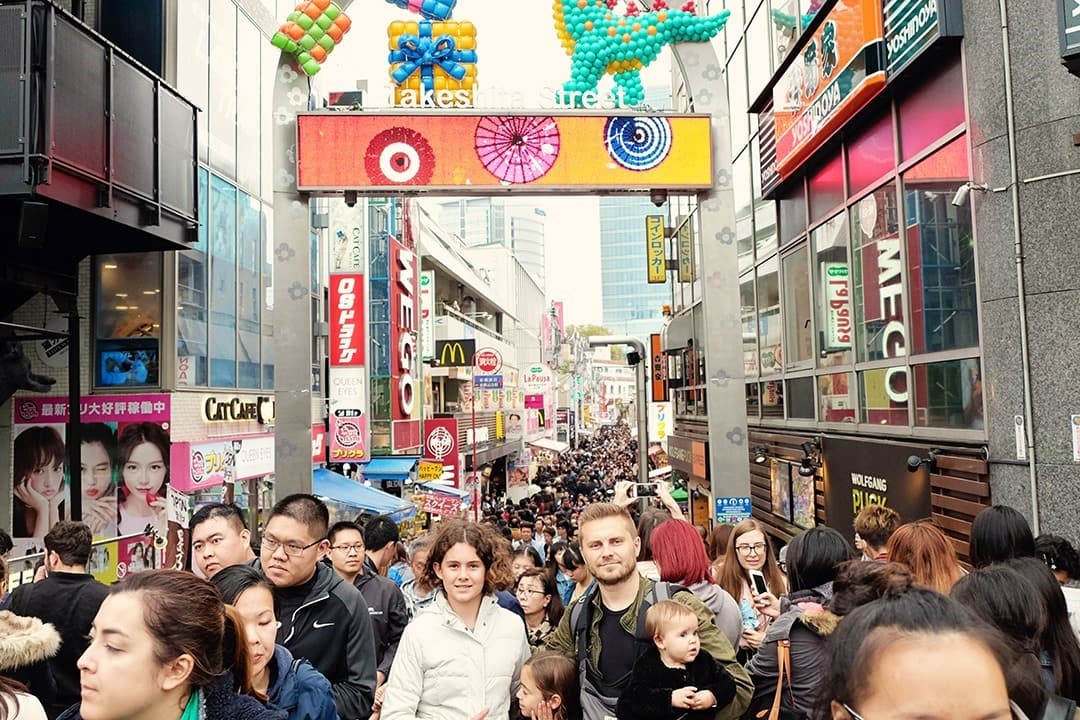 Look at all the people!!!!!
Takeshita Dori (Takeshita Street) is a narrow pedestrian street lined by shops, boutiques, cafes and fast food outlets.  The street is targeted at Tokyo's teenagers; especially those who love to engage with cosplay and those who are into unique street fashion!
–
________________
To make life easier, why not get a local guide to show you the best of the area!
________________
–
The street tends to be packed with people and even though on our visit it was absolutely pouring down with rain, it was still really hard to maneuver down the street with the masses of people.  You will find some truly unique fashion in the street!  Delicious smells of crepes will entice you and you will be tempted to try out the Cotton Candy art that will drift past you from others exploring the narrow lane.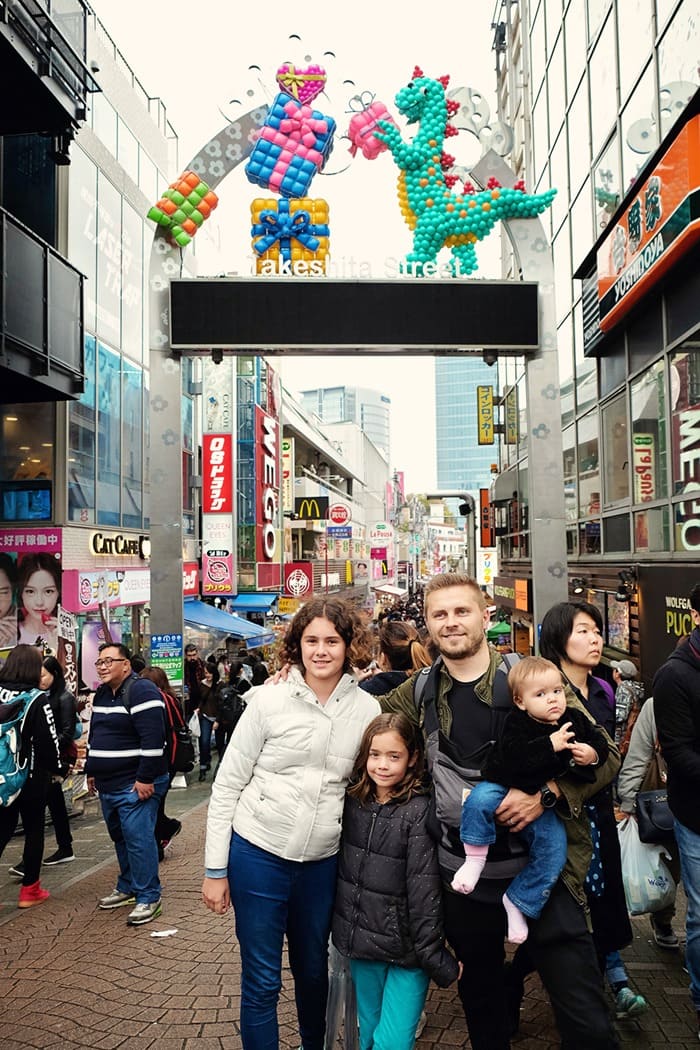 We visited Takeshita Dori on a Sunday and excepted to see loads of teenagers all dressed up in their cosplay outfits, but only spotted 4 on our walk down the street (not sure if the rain had something to do with it)!
For extra fun, why not book yourself in for a visit to Kawaii Monster Café.  Definitely a highlight on the list of top things to do in Harajuku for sure!
–
How to reach Takeshita Street:
When exiting Harajuku Station, walk to the left and soon you will find the entrance to the popular Takeshita Street.
A day in Shibuya is a busy day!  You will feel the rush of the locals as they go about their daily routine.  You will feel the vibe of Japan as you compete with hundreds, if not thousands, of other pedestrians as you cross across the Shibuya Intersection.

You will feel the peace of Yoyogi Park, a glorious oasis that takes you right out of the city and smack bang into culture and nature!  There are loads of things to do and see in Shibuya, but if, like us, you are limited with time, do make sure to at least visit our top 3 recommendations!
Over to You:
Have you been to any of these 3 Shibuya tourist attractions?
What is on your list of things to do in Shibuya and Harajuku?