Excitement builds as you await the arrival of your precious baby, and so does the nerves! It can be hard to imagine exactly how life would change when the bubba finally arrives.

I think we simply blindly accepted that we needed everything on the baby-market in order to be ready!
Yes, we thought that we simply had to have everything that a baby could possibly need.
We went to the shops, we went online and even got the hand-me-downs from friends and family.
We listened to all the advice, we read books and blogs, and crossed our fingers that we had all the knowledge and gear to prepare for the baby.
And then she arrived!!
After a little while, we realized that if we did some things just a little bit differently, things would've been so much easier!
You learn a lot through the initial stages of parenting and here are some of the things that we learned from our own experiences of having a baby! Here is another great post with advice for new moms, from mom's who have done it before.
Things I wish I had known prior to having a baby!
1. You Don't Need Everything Straight Away!
I think it is normal for expecting parents to get into full swing designing the baby room way before the baby is due to arrive! We wanted to buy everything for our precious little one, and we wanted the furniture to be brand new!
Now anyone who is going through the stages of pregnancy or parenting will know those baby items are not cheap! Furnishing the baby room can cost an arm and a leg!
And the reality is, we didn't need to have her room all decked out before her birth!
When your little one arrives, all you really need is the essentials.
Most probably you will have your newborn sleeping in your bedroom for at least 3 to 6 months, depending on when you are ready to let go. Haha…
Our baby didn't even really see her room until she was 4 months old because we had everything we needed in our bedroom!
So, what do you need? You will need a bassinette for your baby to sleep in, a change-table, a baby bath, a car seat, a baby wipes warmer, and a pram.
What can you leave till later? So don't worry about scouting out all the baby stores for the best high chair just yet! You won't need that until around month 5-6. Newborns really don't need much!!
DID YOU KNOW: If you are struggling to find money for all the 'things' that your baby need, why not look into options such as choosing to pause your home loan for a certain period of time.
–
2. Save the Purchasing of Toys till Later
Have you ever heard a saying: ''Give the child a box and he or she will be happy!''
That is exactly what we didn't do! Haha…
Yup, just like everyone else, we showered little Avie with baskets of toys and even now we often buy her new little toys, because she is getting used to the ones that she has!
Avie is more interested in her sister's toys than her own! Typical!
The reality is: you don't need all these toys! Half the time, they just lay around the house, cluttering every walkway and all you seem to do is to pick them up!
You can save so much money and so much space in your house if you just purchase toys with a purpose!
And do remember that newborn babies aren't really interested in toys yet anyway.
Even at 4 months, Avie preferred her own feet and toes over toys!
When your little one does start getting interested in toys, try to concentrate on toys that teach your little one something or help them with things, like teething, or walking.
Invest in toys that are educational or that help them develop new skills.
Also, keep in mind that you can get great second-hand toys too! After all, your baby will only play with a toy for a few months, before he/she outgrows the purpose of the toy altogether!
TIP: Wondering how much a baby will cost? CUA has a handy Baby Calculator that you can use to get an estimate of how much raising a child will cost! Give it a go!
–
3. Make those Frozen Dinner Meals!
Cooking dinners is always a juggle in our house. Even before Avalee-Rose arrived, cooking depended on the time available, together with having to do the other 'jobs' such as bathing, homework etc.
You know how other parents always tell expecting mums to make sure they pre-cook meals and freeze them up!? I'm not sure why I never took on this advice!
Because those first few months after bubby is born … can be truly hard! And often when dinner time comes around, you will have a tired, screaming bubba.
Add in the fact that you will most likely be exhausted yourself … now you will understand why those frozen dinner meals would have been so incredible handy!!
A typical face on a baby around 5-7pm at nights! Not fun to cook when baby is screaming!
Well, we didn't have those frozen meals!! Talk about money saver here! I can't even count how many times, instead of cooking, I drove past the take-away Indian or Italian to grab some dinner on the way home from work. Yup, should've pre-cooked and eat better too!
–
4. Finances – UGH!
As our family grew from four to five, we decided to upgrade our duplex and to rent a four-bedroom house … you know … the one with a large backyard to put a trampoline in, the one with a bigger kitchen and a room dedicated for the little bubs.
Even though we had prepared and saved a lot in order to be ready for the bubba, it just seems like it is never really enough! Now, we have higher rental costs, plus of course the normal baby costs of nappies, milk formulae, baby food and not even to mention that we have to buy new clothes for her every few months!
Finances! What finances!? So stressful!
Formulae are so expensive!!! We spend around $60-80 a fortnight on formulae alone!
However, there are always options! The best example of a helpful financial institution specifically for new parents is CUA! Talk about banking with a smile! CUA can help new parents in several ways! First and the biggest is, you may be able to pause your CUA Home Loan Repayments for when two incomes become one! Talk about a bit of security! They can help with Baby Budgeting and with calculating parental leave as well.
They also have children's accounts so you can start thinking about saving for bubs from the get-go!!
–
5. Go on as Many Date Nights as you Can!
Go on as many date nights as you can before the baby joy arrives! I miss the date nights!! … Sorry, just had to stare out the window for a long second with dreamy eyes, remembering those times!
Time is limited when you have a newborn and you can forget about the simple joys of life, called movies, late night walks on the beach or relaxation at your favourite restaurant!
It's not all that bad though! My love for my kids far out-weights the need for those things!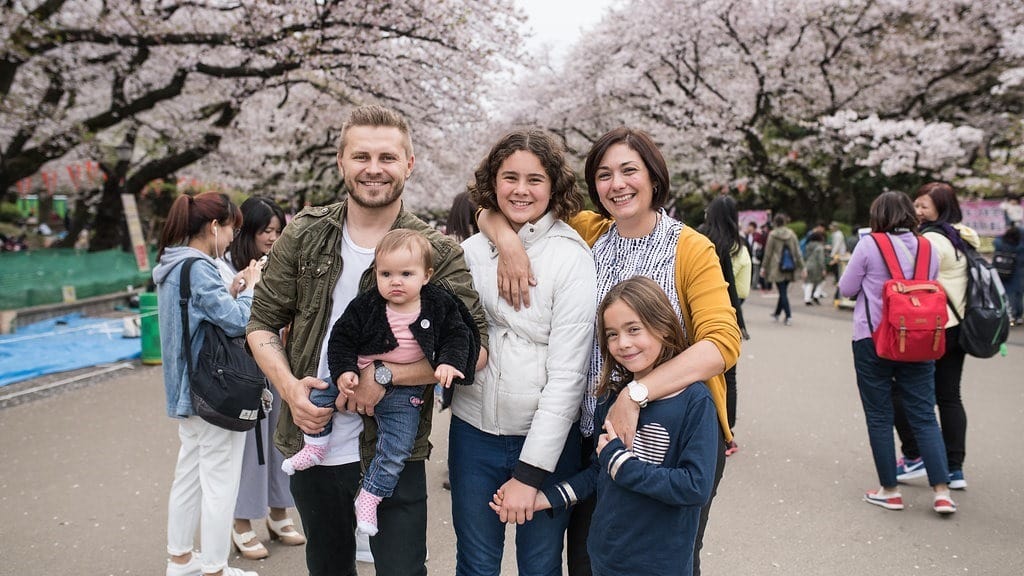 Photoshoot credit: Wanderloud!
Just … make sure you enjoy those moments as husband and wife as much as you can before your baby arrives!
A brand-new baby will require all of your time and attention! I loved getting up 10 times a night … and dancing till she fell asleep …. and then spending an entire day like a zombie – said no-one ever!! The parenting mottos of mama's remind us that sometimes we just have to do whatever is needed to survive another day.
You will miss a little bit of freedom, so it's best to soak it up while you can before the fun begins!
Guess what, by the second or third-night dancing, you will be a master of the "two-step & bounce"!
Tip: Make sure you have some super comfy flats on hand for all the hours that you will be spending on your feet!
–
Bottom line is, we all want what's best for our children and when that magic moment comes, when you first lay your eyes on their tiny little faces, all those sleepless nights don't really matter!
You can really put up with much more than you really can imagine!
I love being a parent, I love every moment that I share with our kids! I just wish I had known a few more things prior to having a baby! Hope these few points I shared with you, will help you to prepare and save a few bucks for you and your family!
–
Over to you:
Which of the tips above did you find most helpful?

If I have missed anything, what would you add?
–
Disclaimer: This post has been written in collaboration with Credit Union Australia.