Watching our kids explore the grounds of the resort was priceless. Every chance they had, they were off on another adventure.
There was so much to see and so many places to get lost in. There are fishponds to enjoy, water fountains to find, explorations up and down the stairs to see what lies beyond.
There is something special about The Payogon Villa Resort & Spa, some sort of rustic old-worldly beauty, this place is truly an interesting and somewhat enchanting resort in Ubud.
Click here to see the latest prices to stay at Payogan Villa Resort & Spa.
The Payogan Villa Resort & Spa is a truly unique place. It is a special place, where you can connect with nature, relax your senses and spend a magical holiday with your loved ones. Ever since your arrival, the friendly hotel staff will make you feel at home! Spoilt with a delicious welcome drink and a ride down on the hotel buggy to your room, customer service at this resort is truly top notch!
It was the perfect base for our family while we scouted out various activities and places to see for our ''Top 10 Incredible Things to do in Ubud with Kids" post.
–
The Payogan Villa Resort & Spa | Ubud Family Friendly Accommodation
–
Click here to see the latest prices to stay at Payogan Villa Resort & Spa.
—
Where is this relaxing Ubud Resort & Spa?
The Payogan Villa Resort & Spa is located in Banjar Bunutan, Desa Kedewatan, Ubud, Indonesia. This Ubud family resort is only 75 minutes drive from the Ngurah Rai International Airport and about 7 km drive from the famous Monkey Forest, the Royal Palace and the center of action in Ubud.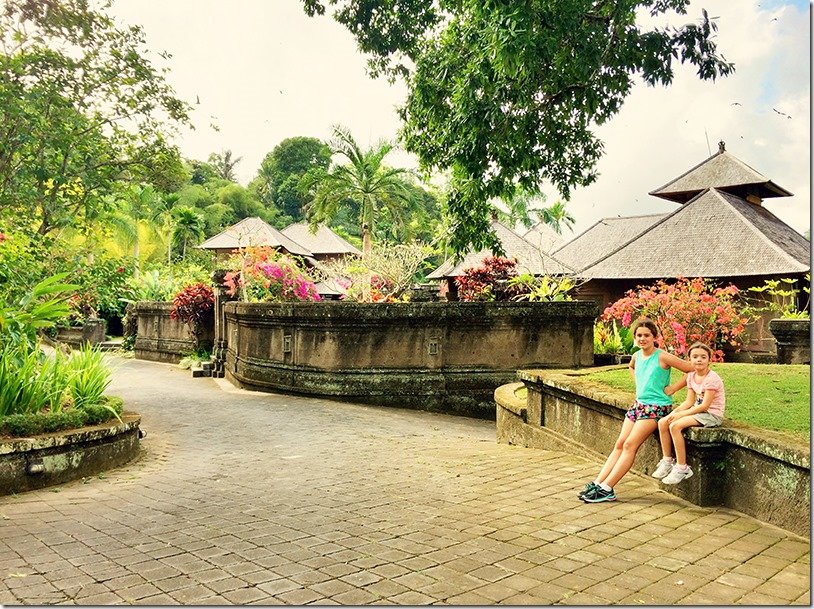 The resort is outside all the hustle and bustle of the center of town. It sits on the side of the mountain providing you with a peaceful environment to relax in, where you will find beautiful views over the landscape from the majority of the rooms and villas.
The hotel provides a free shuttle that runs back and forth at set times to Ubud, so accessing the hot spots in Central Ubud is easy as can be. I think that once you experience the crazy hustle of people, cars, and scooters – all competing for a tiny space on the Ubud roads, you will truly appreciate how incredible a resort slightly away from the Center of Ubud really is!
–
The Payogan Villa Resort & Spa
When you arrive at the Payogan Villa Resort & Spa, the rustic setting takes your breath away. Stone built villas everywhere, all with a beautiful view over the rainforest. Enchanting gardens surrounding all the walkways; providing you with the relaxed setting that you have been searching for.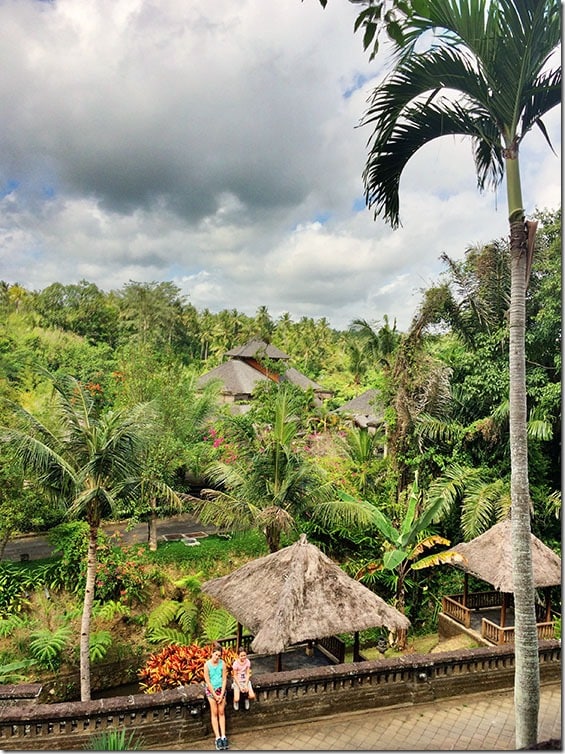 The resort has a large pool area with plenty of space for kids to play and the adults to enjoy a quiet cocktail with a view from the infinity pool. Sounds nice? Because it is! I had to drag our kids out of the pool kicking and screaming. They just didn't want to leave! Hahaha… Ok, just joking. There was no kicking and screaming.
I think everyone relaxed here. Even Katie and Lily had a peaceful and calming time. Pleasant to our ears, I swear!
The Payoganstaff are all friendly and very helpful, always ready to attend to all your needs. There are child minding services available, relaxing massages and plenty more. The resort offers a free shuttle to the town, in case you feel like getting out to the markets for a shop or to one of the many restaurants or local warungs.
Personally, we love eating in a small warung (food stall). These places are more dedicated to the Indonesian cuisine and with a smaller price tag. Yes, they all usually have something from the western menu as well (to keep the kids happy).
–
Family Friendly Aspects of the Resort
This Ubud family-friendly accommodation has plenty to do for children. There are fishponds all around with colourful fish of all different sizes. Our kids were especially fond of few little kittens that hung around the resort. No need for toys, just give them a few kittens and they are more than happy.
The Payogan has heaps of walkways, where kids can go exploring and play hide-and-go-seek. Kids pool is always a great idea too! I think we spent most of our time relaxing on the poolside sun beds, whilst looking at Katie and Lily having fun in the water.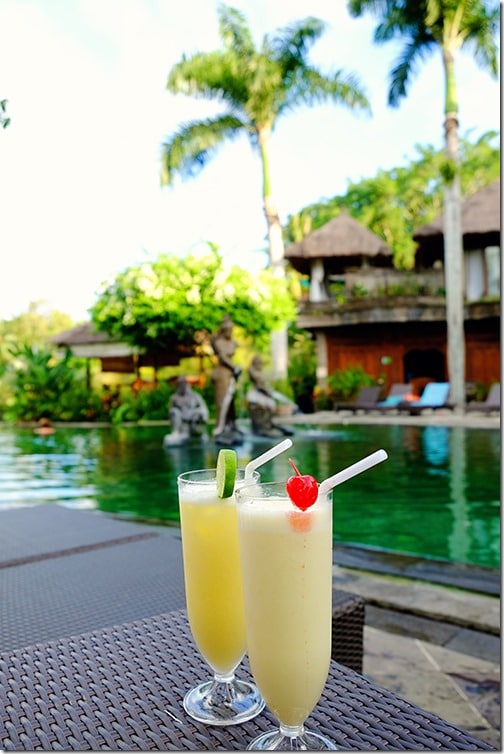 If you are travelling with older kids, the separate rooms in your villa will be the best option. Haha… Otherwise, cots for babies are available too. We got a large cot next to our bed and still had plenty of space in the room.
–
Our Two Bedroom Villa with Private Pool
What is not to love about a villa with a private pool? Yup, the best way to stay I reckon! Spacious rooms with super comfy beds. All the usual things like TV, coffee & tea and other bits and pieces were all there. Both rooms have separate large bathrooms and all you may need supplied. The parent's bathroom is located in a unique outdoor/indoor setting! Looks truly luxurious!
Our 2 bedroom villa also had it's very own private pool. Our kids enjoyed having the pool close by. It truly made it easy for us as we were travelling with our 2-month-old baby. So whilst we were stuck doing baby duties, the older kids could keep on having fun!
We loved our rustic stone built hideaway, even though there were a few issues. One of the toilets was not usable, some cables were sticking out of the wall and few other maintenance issues here and there. We did mention those to the management and some of them were attended to whilst we stayed there. We were told that the resort is going through some repairs and is slowly getting fixed up.
–
Click here to see the latest prices to stay at Payogan Villa Resort & Spa.
–
Altogether, our villa was cozy and we did have a pleasant stay there.
–
Amenities
Having a pool in our resort was one of our number one priorities. The infinity pool overlooking the rainforest, well that was just a bonus. We loved it! There is also a pool bar and a kids pool section as well.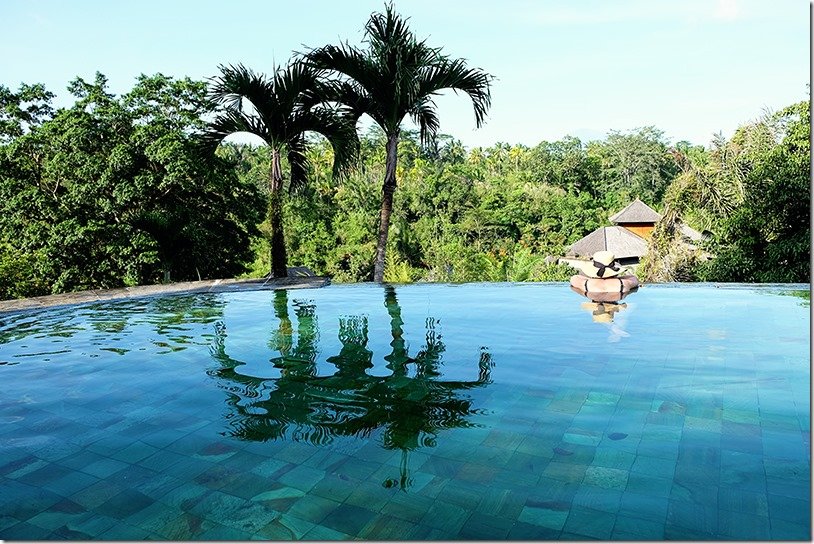 If you require a special treatment, why not to hop over to the spa for some extra relaxation with a massage. Also, you can choose to do yoga or meditation if you please. Yes, there is a lot here to do.
If that is not enough, you can do some cooking classes, go jogging or cycling, or simply chill out in the library or with a cocktail in the lounge. Enough said? I think so.–
The Payogan Villa Resort & Spa was quite a unique stay. I think I will remember the rustic feel to the villas stone design. I thought it was gorgeous! This combined with an incredible infinity pool? Sounds good to me! Tranquility, relaxation, and bliss? Yes, BIG TICK!
Grab a list of more family-friendly hotels in Bali Indonesia here.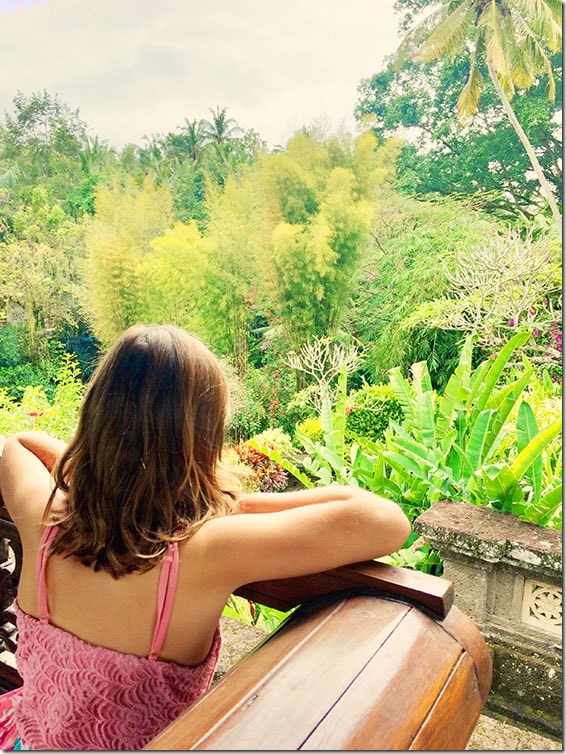 –
The Payogan Villa Resort & Spa
Find more information on their website
Star rating – 4 Star

Villa prices from $227 USD / $304 AUS

Suitable for couples and families

Airport transfers available
Over to you:
How do you like the idea of staying closer to nature and chilling out in this pool?
Which villa will you choose?
–
* We stayed at this resort as guests of The Payogan Villa Resort & Spa. All thoughts, opinions and experiences are our own. We pride ourselves in delivering honest hotel reviews.