If you've ever traveled abroad with a toddler or preschooler, chances are you already know that it is not an easy task. Sure, the idea of spending time in a new and exciting place with your child may sound wonderful.
Still, once you add jet lag, language barriers, and culture shock into the mix, many parents feel like they might be signing themselves up for an episode of Survivor.
However, there are certain things you can do, and others avoid to make traveling with a toddler not only bearable but a pleasurable experience.
The Do's and Don'ts of Traveling Abroad with Toddlers
Check out our do's and don'ts of traveling with toddlers overseas:
Do's of Traveling with a Toddler Abroad
Here are our do's of traveling with a toddler abroad:
Make Specific Plans for The Baby
When traveling with a toddler, always try to have a specific plan for what you will be doing each day which will help keep your child from feeling overwhelmed or frustrated.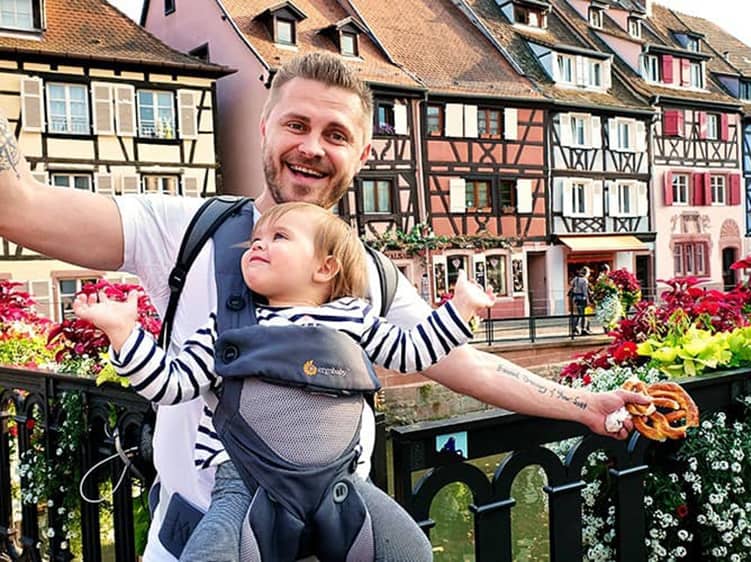 If you can, try and visit at least one new place each day – this can help keep things exciting for your little one.
Pack Plenty of Snacks and Beverages
It is essential to always have snacks and beverages on hand when traveling with toddlers. Not only will this help keep them from getting cranky, but it will also help you avoid any unnecessary expenses while on your trip.
Bring along a Change of Clothes
It is never a bad idea to bring along an extra change of clothes for your child, especially when traveling.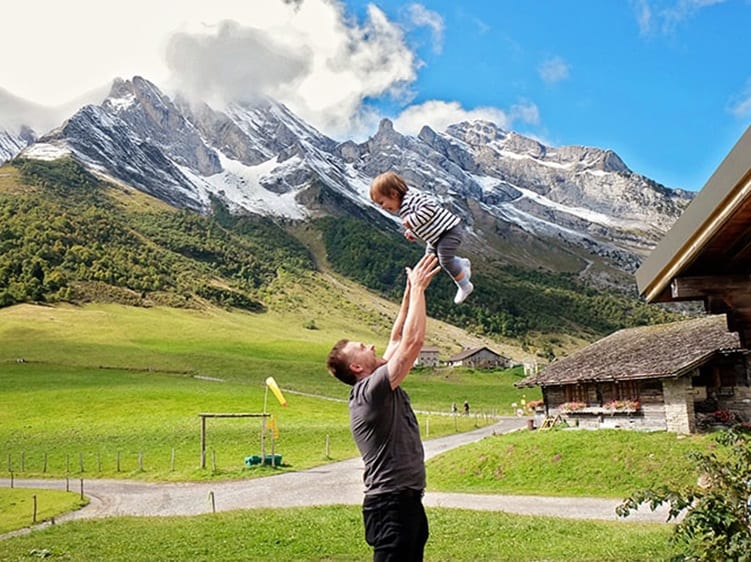 By carrying extra clothes, if they happen to get messy or wet, you will not have to worry about them being uncomfortable for the rest of the day. The change of clothes should encompass everything from underwear to pants, shoes, and shorts.
Do Bring Toys Along
If your child is anything like mine, they will likely get bored quickly while traveling. One way of keeping them happy is by bringing along plenty of toys.
Not only should you bring along the regular favorites, but you should also consider getting some travel-sized versions of the classics as well.
Buy Travel Insurance for Toddlers
If you plan to travel to a faraway and exotic destination, buying travel insurance for toddlers is always a good idea. Accidents happen, and when they do, it's essential to know that you will take care of your little one should something unfortunate occur.
Home insurance will also be crucial if you rent a place abroad. Using online home insurance comparison tools is vital to get the best rate. Otherwise, it will cost you an arm and a leg if something happens to your residence when traveling abroad with a toddler.
Do Bring Beach Shoes
You should take toddler beach shoes on vacation because they will protect your toddler's feet while they are playing in the water.
Toddler water shoes are designed to fit kids aged 12-18 months and will help keep their feet safe from sharp rocks, shells, or other objects that could hurt them.
They also provide a grip on smooth surfaces and will help keep your busy toddler from slipping.
Toddler beach shoes also provide a layer of protection for little feet from the hot sand, making it easier for them to walk and play.
Finally, water shoes are usually very lightweight and easy to slip on, making them perfect for stowing away in your bag. Click here to find baby water shoes for 12-18 months to take along.
Don'ts of Traveling with a Toddler Abroad
Do Not Overwhelm Them With New Experiences
If you want to have a good time when traveling with kids, it is important to avoid overwhelming them with too many new experiences at once.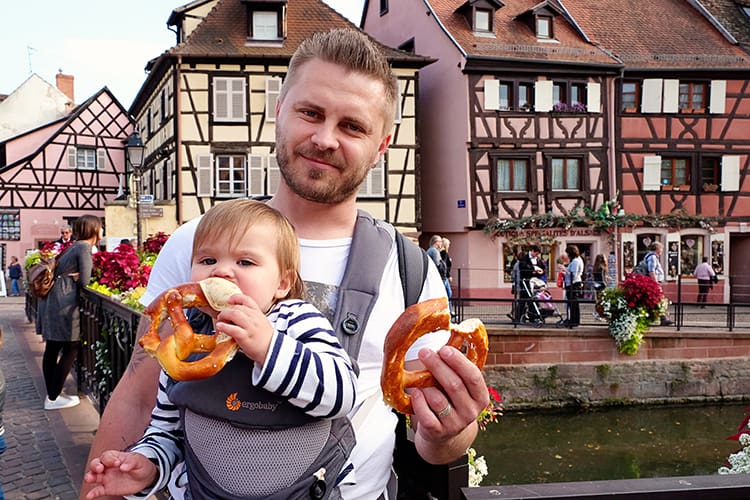 Try to stick with a few new activities each day. The result of overwhelming them with new adventures will be excessive whining and tears.
Do Not Expect Them to be Able to Sleep in a New Place
If your child is used to sleeping in their bed, do not expect them to sleep in a new place, especially if it is a different country. Always have a plan for how they will sleep, whether bringing along a travel crib.
Here is a some of the best toddler travel accessories to make it easier for your little one to be away from home.
Do Not Leave Them With Strangers
When traveling with toddlers, always ensure you never leave them with strangers, even if they offer to watch them for a few minutes.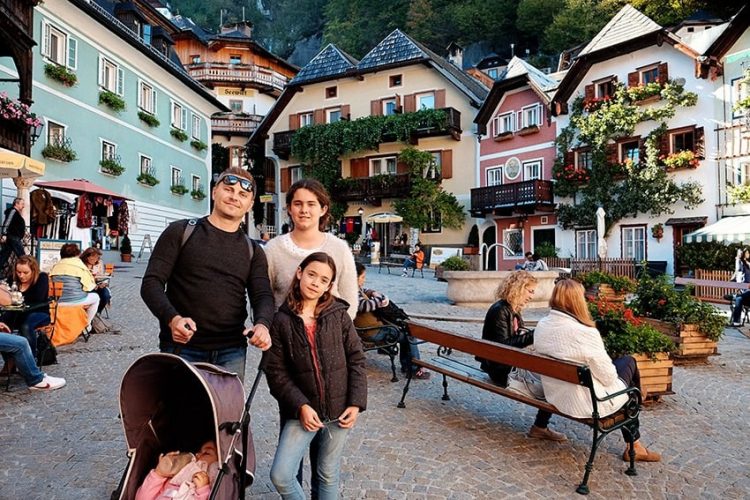 It is always best to keep your child close by at all times, which will help to avoid any potential accidents or problems.
Do Not Expect to Get Much Rest
Traveling is exhausting enough, so you should not expect to get much sleep on your trip, which can be hard on both you and your toddler, but try and focus on spending time together rather than getting some rest; it will be more beneficial in the long run.
Do Not Go anywhere without Researching the Area First
Before traveling to a new destination, it is crucial to research the area. Exploring the area will help you ensure that your child is safe while away and help you plan out your activities accordingly.
Final Words
By following these simple tips, you can help make traveling with a toddler a much easier experience. Not only will you be able to avoid any potential disasters, but you and your child will get to enjoy some quality time together. Just remember to relax and have fun; after all, that is what vacations are for.
Read our post for the best holidays for toddlers or our list of the best European countries to visit with toddlers to help you decide where to travel next with your toddler!