Tuscany is a region in Italy that is known for its rolling hilly landscapes that stretch as far as the eyes can see. It is also home to many historical monuments and structures.
Tuscany embraces the medieval vibe – from buildings in the cities to marvelous vineyards on the outskirts. While cities harbor buildings that embrace old architecture, the countryside still retains its rustic appeal as it did decades ago.
Now, if you're wondering what is the best time to visit Tuscany, take a quick look at our guide below that will help you prepare for your most anticipated visit here.
The Best Time to Visit Tuscany
Wondering which season and which month is best to visit Tuscany?
Well before we can answer that question, let me ask you this: what are you planning on doing? Are you hoping to swim? Are you simply wanting to sightsee, or maybe you have a Tuscan road trip planned?
Here is some great info on when to go to Tuscany.
1. Tuscany During Spring
Months: April to July
Best For: Road Tripping, exploring, and sightseeing whilst avoiding the summer crowds
No doubt, the best time of the year to visit Tuscany is Spring, which is quickly taken over by Summer in no time.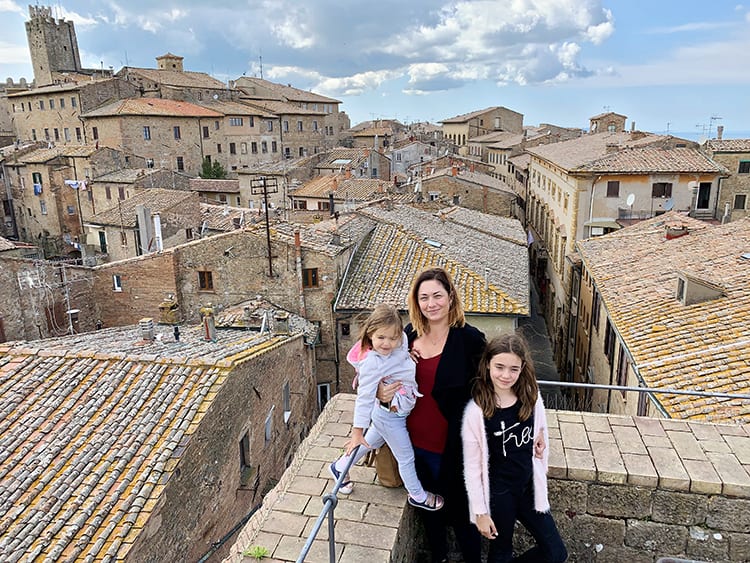 When March comes to an end, the days will start to become longer and warmer at maximum temperatures of around 20 degrees C. It will also start to drizzle, which is one of the best ways to instantly feel rejuvenated when the heat has drained all energy.
During this time, you'll witness nature coming to life again after the long, cold winter days. Birds, trees, and flowers will add to the natural beauty of the region.
May is the best month to visit Tuscany because the temperature will be around 25 degrees C, and you won't find as many tourists around just yet.
We do recommend that you still take some jackets with you as we find that the days can feel 'cold' when it is cloudy and windy.
But I prefer this temperature when I'm out all day exploring, rather than having to sweat in the warm summer heat.
---
Tuscany During Autumn
Months: September and October
Best For: Exploring and sightseeing whilst avoiding the summer crowds
During September, the temperatures will still be warm enough for spaghetti dresses and shorts.
As it gets closer to October, the temperature will drop from around 26 degrees somewhere to 20 degrees C.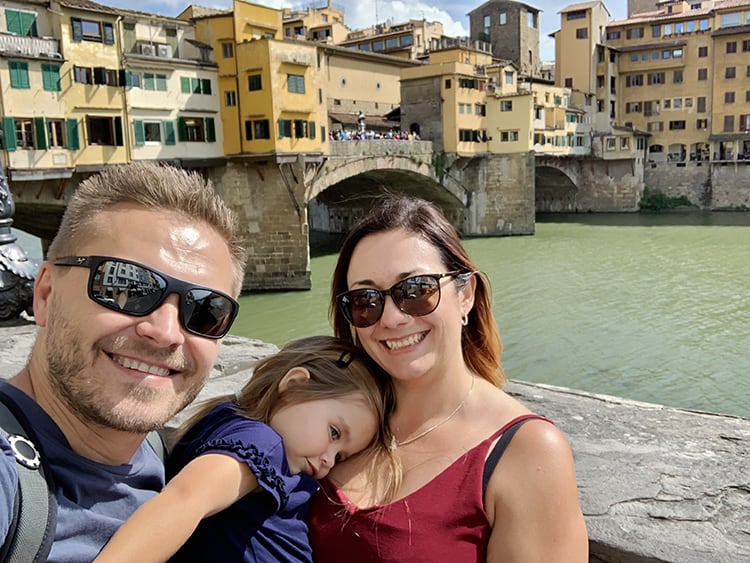 If you're someone who loves watching the sunset from a hilltop while feeling that mildly cold wind running on your face, then this month is the best time to go to Tuscany.
It is during this time that the grass on those vast rolling hills, along with trees and vineyards start to turn yellow and orange. This change brings about a glow in the countryside during sundown.
And because the temperature is neither hot nor cold at this time, going for a swim is not a bad idea.
Moreover, there are lesser people on the beaches in September. Keep in mind that it rains every now and then, so make sure you're geared for that as well.
---
Tuscany During Winter
Months: December to February
Best For: Peaceful and quiet sightseeing – if you don't mind the cold and snow
Winter in Tuscany is the perfect time for sightseeing and traveling. With a temperature that's about 7 degrees C, it is a good idea to pack lots of warm clothes for your visit.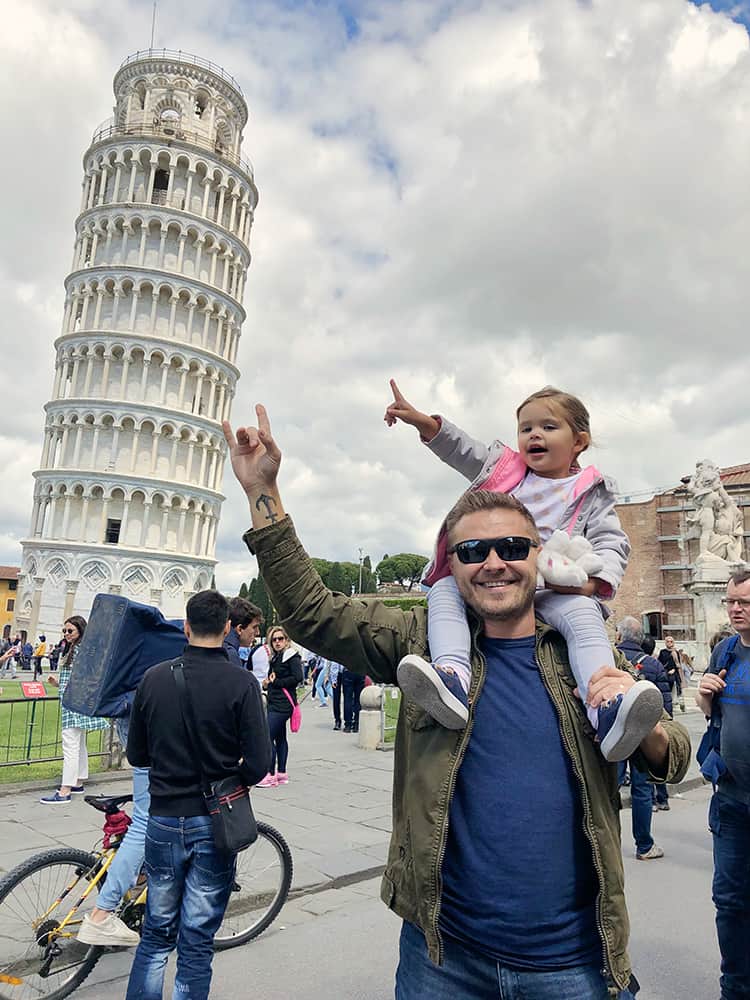 It can get really cold in Tuscany during the winter. While rainfall is low, snow can be a drawback in the countryside, unless you enjoy it.
However, cities like Florence receive a small amount of snow, which makes sightseeing convenient.
Apart from December, all other winter months are very peaceful and quiet at this time.
Just like everywhere else, the cities and towns are filled with Christmas lights and decorations in December, so this would be the best time to travel to Tuscany for a family winter trip.
If you appreciate art and paintings, this is the most ideal time to visit Uffizi Gallery in Florence as there are lesser activities and people around.
---
Tuscany During Summer
Months: June to August
Best for: Swimming
In case you're set to visit Tuscany in the months of July or August, keep in mind they are the busiest months, and the region is packed with people since most people are on summer vacation.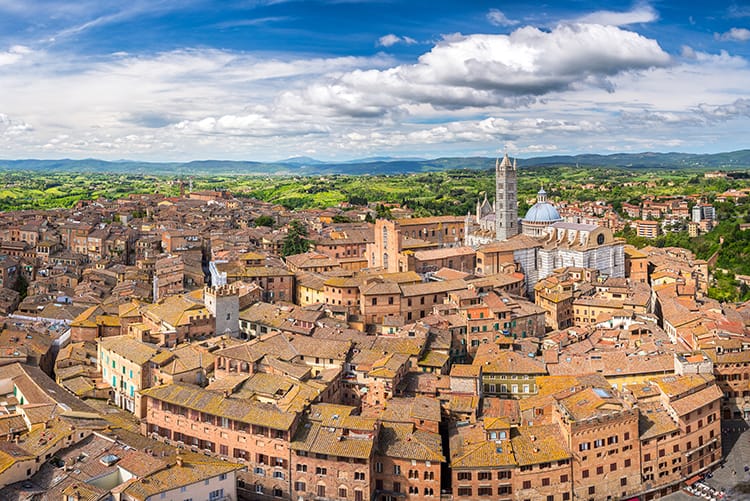 If you're looking forward to having the best beach holiday experience, summer is the perfect time for it. During the daytime, the temperature will be too hot outside and we would not recommend going sightseeing then.
Summer is really a bit hot for exploring all day, but you could choose to explore in the mornings or afternoons and spend most of the day at the beach instead.
We would recommend visiting the Maremma beaches for a coastal stay during this time as it will be less crowded.
Summer is one of our least favorite times to visit Tuscany as temperatures are hot and sweaty and small towns quickly get overcrowded with tourists.
---
FAQs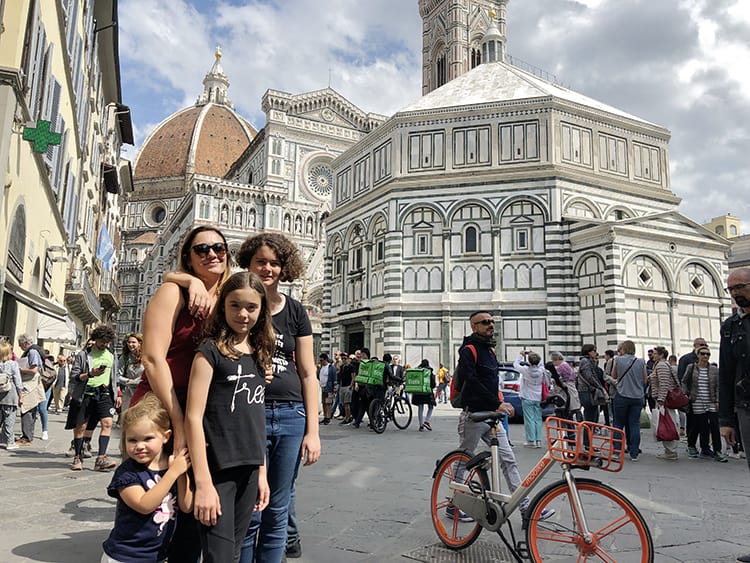 1. Which places are the best towns to see in Tuscany?
There are so many beautiful places to visit in Tuscany. Of course, you will need to visit Florence, but we especially love San Gimignano, Volterra and Lucca too. You can see our full guide on the best places to visit in Tuscany here.
2. What exciting things can I do in Tuscany?
Here are the few best things you can do during your stay in Tuscany:
Go down to Chianti and have some wine, derived from their very own vineyards.
Admire one of the best collections of Renaissance art of Italy in Uffizi.
Visit one of the main attractions in the region – Cortona. It is a hill-town which offers an unforgettable view of the vast land.
Go for a long drive and watch the magnificent landscapes of Tuscany in the Val d'Orcia
Get a bird's eye view of what the whole of Tuscany looks like by riding on a hot air balloon
Go spend your time on the beaches of the magical Elba Island and Maremma
Final Words
So what are you waiting for? Pick out the best time to visit Tuscany because it's waiting for you! Our recommendations are to visit in either May, June, or September. We want you to have one of the most memorable time there.
After more inspiration on what to see in Italy? You can find all our Italy blog posts on our Italy Travel Blog section here.
Until then, all the best!