GUEST POST
–
When looking for the perfect pair of sunglasses for travelling with there are a few things that you need to remember to look out for. Whilst travelling you'll probably spend a substantial amount of your time wearing your sunnies, especially if they have prescription lenses. This means that you shouldn't be picking your sunglasses just by how they look. We've all made the mistake of choosing a pair of gorgeous sunnies that after a few hours become unbearably uncomfortable!
One mistake that is often made, is falling in love with a pair of frames that are overly heavy and thinking that you'll be fine. This extra weight can lead to headaches that force us to choose between being blinded by the sunshine or dealing with a headache. It can also lead to our kids refusing to wear their sunglasses, even though we really, really need them too!
We would recommend that you choose a lightweight pair of frames that will be comfortable for hours on end. If you are having to choose sunglasses for kids then this is an absolutely essential requirement, we all know that little ones can be fussy when it comes to their comfort. If the sunglasses are lightweight and therefore comfortable then they might be more inclined to wear them for longer periods. There are plenty of frames these days that are specifically designed to be comfortable for kids.
Many of us choose beautiful holiday destinations that have guaranteed sunshine, which increases our exposure to harmful UV and UVB rays. It's recommended that we choose lenses that have a rating of 3 (lets in 8% – 18% of UV light) as these are the best for all-around wear. The UV rating system is ranked from 0 (let's in about 80% – 100% of UV light) to 4 (let's in around 3% – 4% of UV light).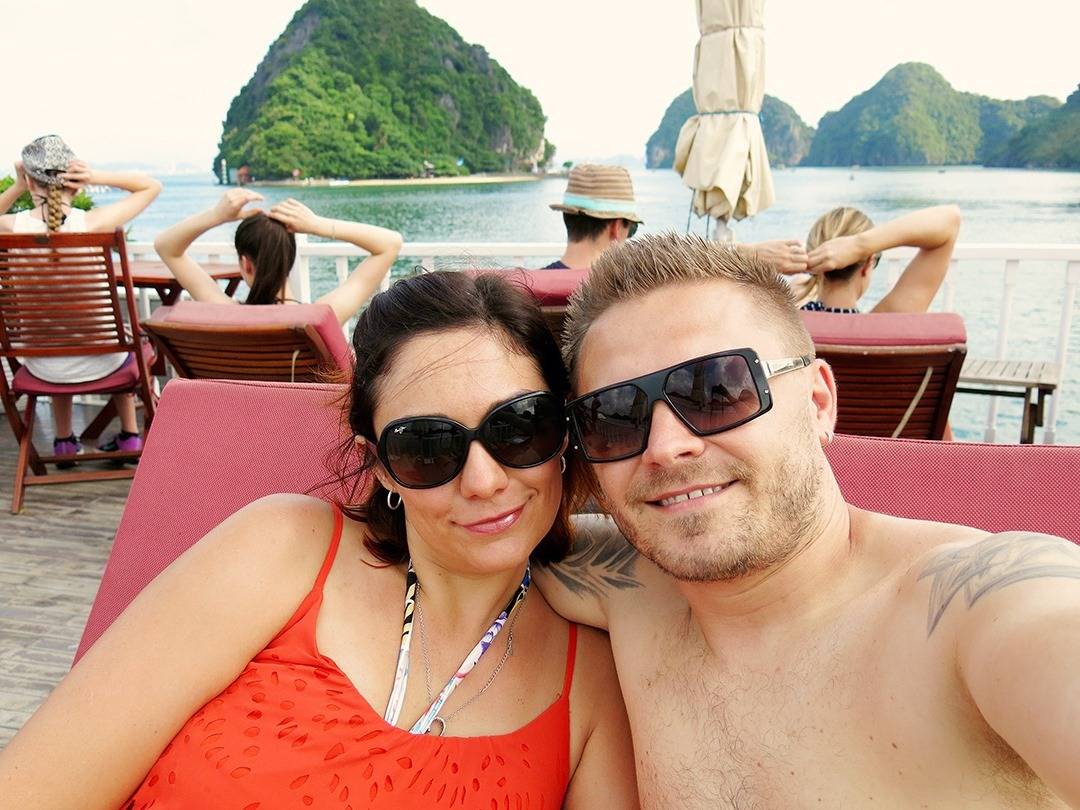 Another important thing to take note of when picking sunglasses is whether or not the lenses are polarized. It does make the overall cost a bit higher, but it is a great investment as polarized lenses reduce the effects glare off of reflective surfaces like sand, water or snow. Making them a valuable long-term investment for your eye health and for your children's eyes.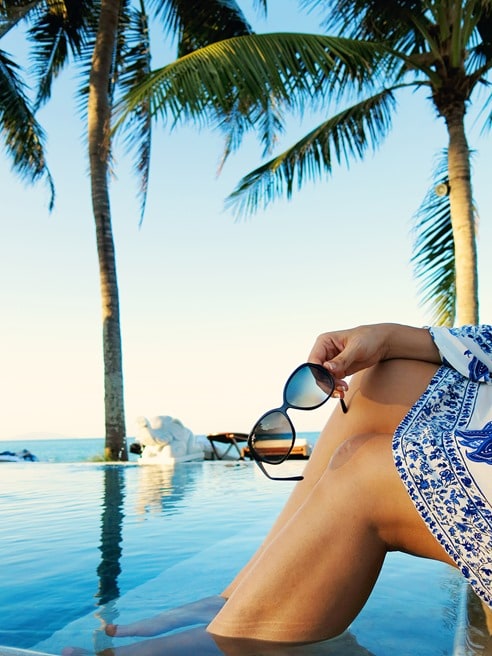 If you know that you or your kids are a little clumsy or careless with sunglasses then we recommend you choose sunglasses that have a high-quality plastic frame. Not only will this ensure that they survive being dropped but they are often more comfortable with plastic is lightweight. Today many of the plastic frames are made from plastic which is hypoallergenic making it the perfect choice for anyone with sensitive skin or who sweats as they frames won't begin to tarnish or react when exposed to moisture.
Our Top Tips for Choosing the Best Sunglasses for Travel:
· UV Protection: look for sunnies which have a high UV protection rating and block both UV and UVB rays. It's recommended to choose lenses which have a rating of 3, as they are best for every day use and sports
· Polarized Lenses: spending a little extra on this is a great investment, as reducing harsh glares protects your eyes in the long run
· Lightweight: look for acetate or plastic frames that are not bulky, as this will ensure they are lightweight
· Comfortable: do you think that you could wear these for long periods of time without feeling uncomfortable
· Sturdy: plastic and acetate frames will be able to handle a little careless handling so will last longer especially important for kids or those who are active.
· Prescription: if you or your child needs prescription lenses check that the frames you or they like can be ordered and purchased with the correct prescription. It's also important to ensure that the prescription is up to date.
–
Over to You:
Do you take sunglasses with when you travel?
Do you invest in good quality sunglasses for your kids?
Which brand has the best sunglasses for travelling?
—
Disclaimer: This post was sponsored by the Vision Direct.