The United States of America is a huge nation, with different vibes and contrasting cultures in different parts.
Apart from the abundant natural beauty of the country, there's plenty of exciting and vibrant cities that you should definitely pay a visit if you're planning on a vacation.
_____________________
5 Best US Cities To Visit With Kids
We have compiled a list of five of the most surprisingly fun-filled and energetic cities in the country that you can take your kids on their next vacation!
1. Los Angeles
The golden Venice beach, Beverly Hills, and Hollywood – these are just a few of the attractions in one of the most famous cities in the world!
Take your kids on a bus tour across Hollywood to show them where their favorite celebrities live or take them to the fascinating Universal Studios where some of their favorite movies were brought to life.
There's a lot of things to enjoy in this buzzing city, and your kids will never get tired of it!
Tip: The best way to check out this amazing city is by a local taxi. You can book your LA taxi online before you go.
2. Las Vegas
While undoubtedly there is much more on offer for adults in this city, it's still one of the most fabulous and entertaining places in the USA for a family vacation!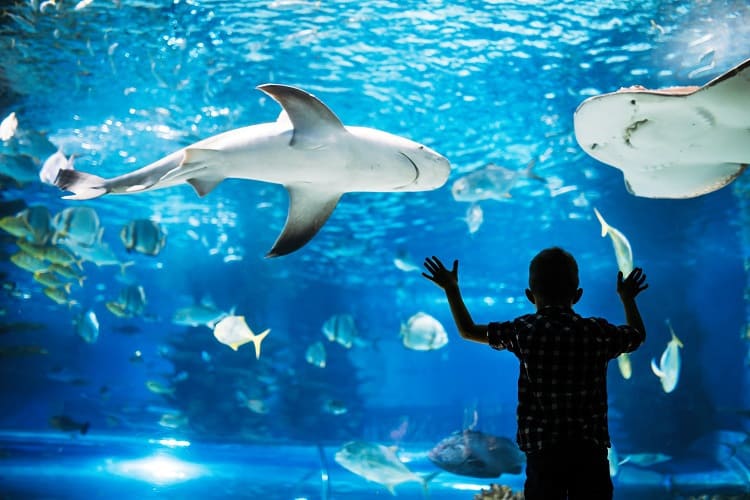 High-end shopping, great food, and endless entertainment are pretty much what best describes Las Vegas. Take them on a tour of the Shark Reef Aquarium at Mandalay Bay or on a roller coaster ride at Adventuredome Theme Park!
There's an endless list of things that you can do for entertainment in this wonderful city!
Tip: Check out this city with the Las Vegas local taxi driver/city expert, and take a look at where to stay in Vegas on our list of best family-friendly hotels in Las Vegas here.
3. San Francisco
San Francisco is known across the world as a first-rate destination thanks to the steep rolling hills, the iconic Golden Gate Bridge and the cable cars!
There's a vast list of kid-friendly activities and places scattered all across this fascinating city, from historic theatres to gorgeous beaches, your kids will stay entertained for hours.
Pay a visit to the San Francisco Zoo or take a tour through the California Academy of Sciences and be amazed at the astonishing things they have to offer!
Tip: Navigate this city's streets with the locals. Best way to do so is with a tourist-friendly taxi from San Francisco.
4. San Diego
San Diego is one of the most popular vacation destinations for families thanks to great weather and a wide host of family attractions to keep them entertained.
Kick off your tour of the city from Balboa Park by exploring the park's garden and the 14 different museums it has on offer. Get yourself a multi-day pass and explore the legendary San Diego Zoo and the other fascinating attractions the Park has to offer.
5. New York
A list of the best cities in the U.S. for a family vacation can never be complete without the legendary New York City! There are some great places to stay in NYC with your kids and loads of fun things to do!
Book a ferry trip and climb the 393 steps all the way up to the crown of the Statue of Liberty to give your kids a memory of a lifetime. Explore the American Museum of Natural History or the Museum of Modern Art back in Manhattan, and then take a walk through the enchanting Times Square. You'll never run out of things to do in this fascinating metropolis!
Final Thoughts
The U.S. has all kinds of options for you to choose from when it comes to planning a family vacation. We hope you liked our guide, and we wish you a safe and happy journey!
Over to you:
Which city from our list of surprising U.S. cities to visit with your kids will make it to your list?